Hi everyone! I just wanted to chat about some budget sewing tips and offer also some advice on a couple great machines for the money.  I know we've all heard the "oh you must save so much money!" statements before when we mention that we sew some or even all of our clothing and that is definitely not always the case, is it?! While sewing is by no means an inexpensive hobby, there are ways to keep it reasonable I have found!

Some of you may be brand new to sewing and I hope to give you a little peace of mind that you can most definitely create beautiful things without breaking the bank. A couple of the bigger ticket items things that are also mission critical elements when it comes to sewing clothing are your sewing machine and your fabric.
Fabric
A few weeks ago, Terra wrote a blog post about her top 8 fabric companies. These are some great resources to explore for reasonably priced, high quality fabric. I specifically mention high quality fabrics, because I can tell you from experience, using cheap, poor quality fabric isn't going to result in nicely finished, and long lasting garments. I know if you are just starting out it's scary to drop a lot of money on fabric, but finding a balance of quality and price is essential for getting good results, and still staying within your budget. Many online fabric stores offer big sales, mystery boxes, pre-made bundles or other low cost options that allow sewists to obtain great fabrics at lower than usual costs. These sorts of deals are especially great for new sewists to get a feel for various fabrics without spending too much money.  I really urge you to try out various fabrics and seek out the highest quality you can afford. I know its sometimes overwhelming hearing all the different fabric bases available.  A great fabric base for getting accustomed to sewing stretch knits is double brushed polyester, and can be found at many online sites at very reasonable prices.  Its an easy fabric to sew with as it doesn't curl along the cut edges as some other fabrics can, and is frequently sold online for $6-$10 a yard, regular price and often times even cheaper than that on sale.  So when it comes to fabric, and notions for that matter, my advice is to shop the sales, pick up extra yardage for future use if you find something spectacular at a great price, try to buy from the destashes of other sewists trying to downsize their stash, and try to build up your own small stash of good quality fabric to have on hand. By having a bit of fabric on hand, you won't have to search around for affordable fabric specific for each and every project. The chances of finding the particular fabric you need on sale right when you need it is not always likely to happen!

Sewing Machines
Next up I want to talk about sewing machines.  We've previously talked about the different types of machines that are on the market in a couple past posts (sewing machines, sergers, coverstich, etc.) but I want to talk about what the basic necessities are for a machine.  When it comes to which machine you need, a standard sewing machine with a decent number of stitches is perfectly adequate for sewing garments.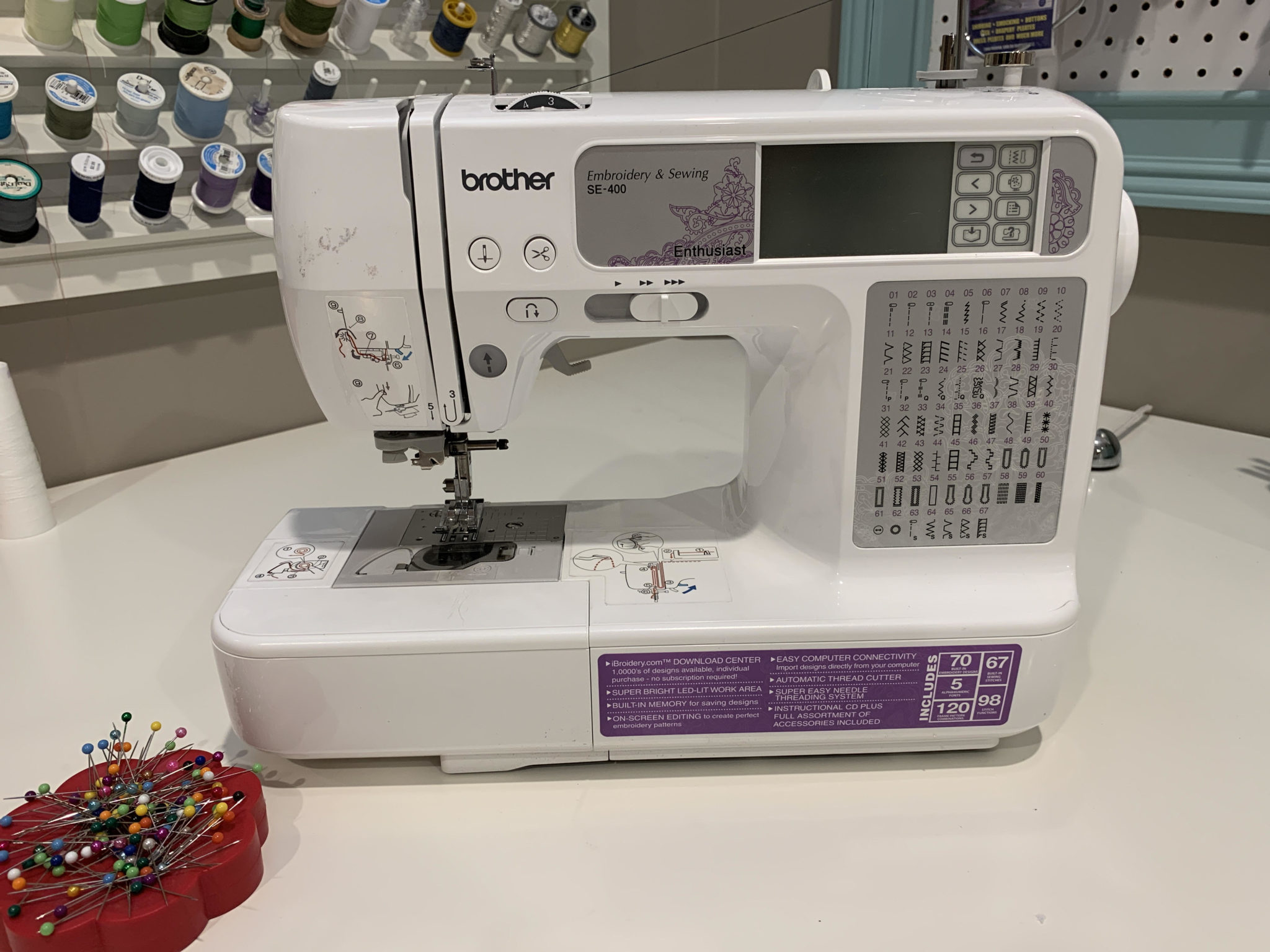 Having a couple of stretch stitch options is necessary for sewing knits. Being able to utilize a double needle for hemming is a plus. A digital machine is often a great choice because they usually include a large number of stitch options, including multiple stretch stitches, decorative stitches, buttonholes and the ability to sew on buttons. I have a Brother brand digital sewing machine that gives me the ability to sew my stretch knit garments, overlock the edges of woven fabrics to prevent them from fraying, sew on buttons and create button holes, and create beautiful hems with either a double needle straight stitch or a decorative hem stitch.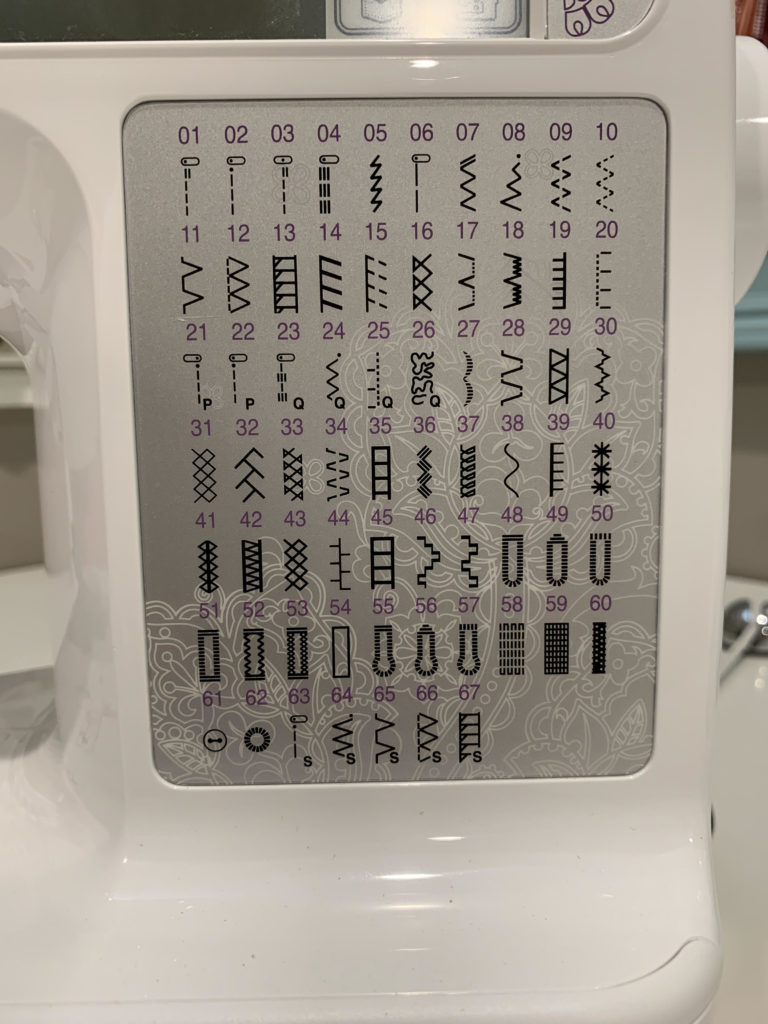 Basically, it can accomplish anything I need it to in order to sew any type of garment.  My particular Brother machine is no longer available, but a similar version available now would cost about $200 normally, and could probably be found less on sale or gently used. Thrift stores, garage sales, online resale sites, and other similar marketplaces are great places to check for gently used machines.  Just like I mentioned with fabric, finding a great quality machine at a great price is your best option.  Spending just a little a bit more on a sewing machine will get you more stitch options and less frustration.  If you are able to get a standard sewing machine with the variety of stitches I mentioned that is honestly all you would need to sew garments.  For many years, this is the only machine I sewed with and still could produce amazing items.  I realized a serger would be another great tool in my sewing room, and while by no means a necessity, it is definitely a major asset to my sewing.  I also have a brother brand serger, which is one of the lowest cost sergers available, and it is amazing.  We have a full review of the serger on the blog by a fellow team member, and I fully agree with her statements.  I personally have my brother serger that I use primarily for knit garment construction and have been using it consistently for over 5 years now.  Aside from regularly cleaning out the lint and oiling the moving parts, this guy is super low maintenance.  One thing that needs replaced periodically is the knives, but I honestly just replaced my blades for the first time just a few weeks ago, after 5 years of consistent use. Also running about $200, the brother serger is hands down the best option for a sewist ready to take the next step with their sewing hobby.  I loved my first brother serger so much, I actually recently got a second one in order to keep one threaded with white thread, and one with dark thread to save be a bit of time avoid rethreading more than necessary.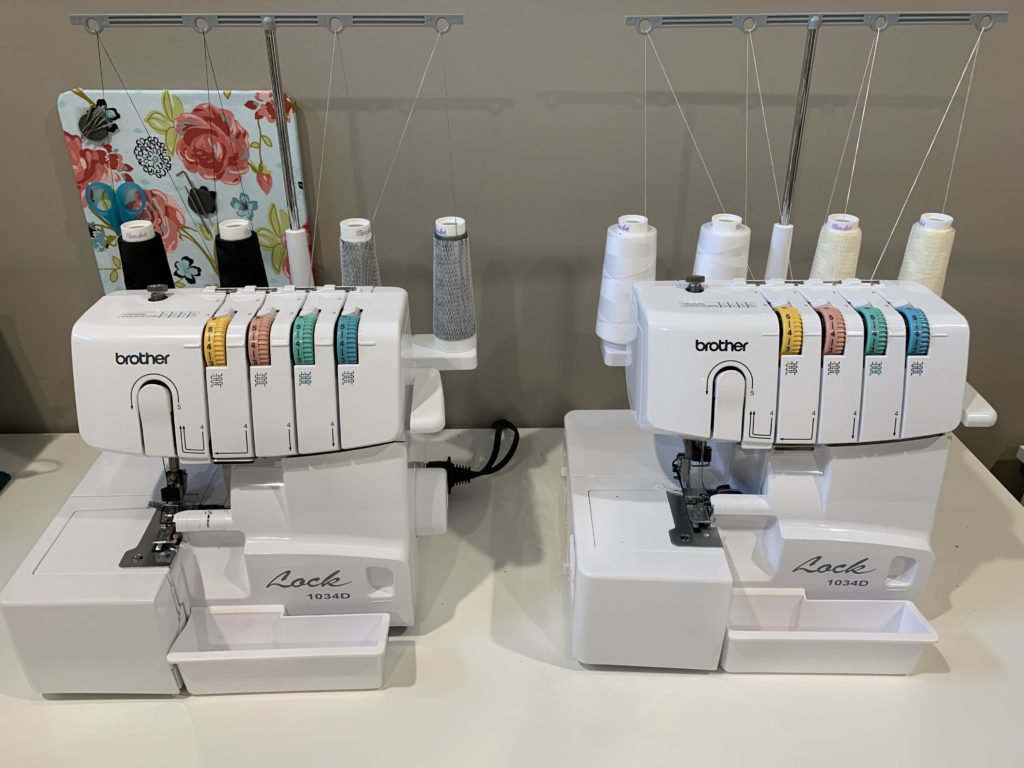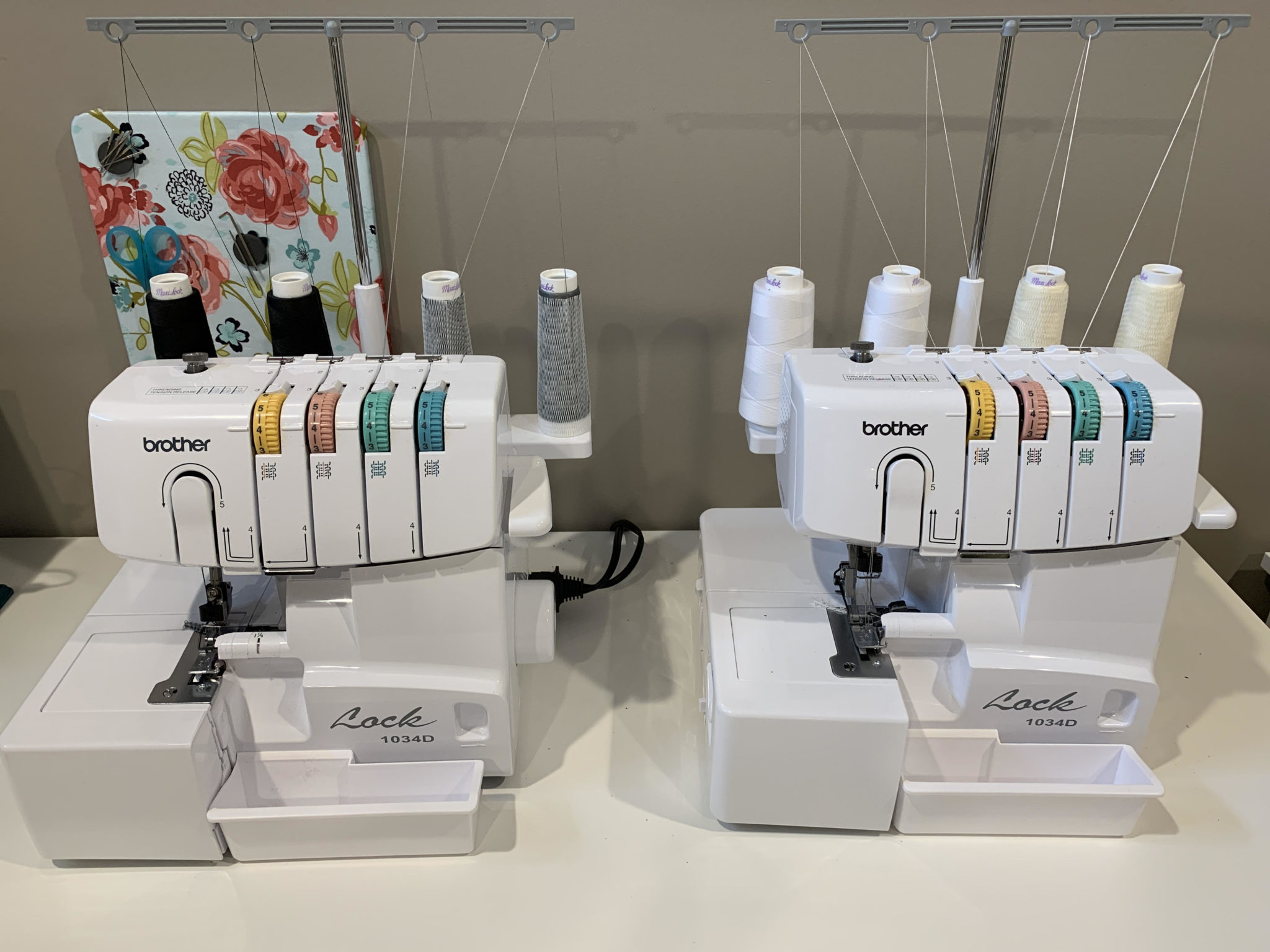 While I feel a serger can be a necessity for a sewist sewing a lot of knit garments, this second serger was purely a luxury purchase.  Another luxury purchase in my book is a coverstitch machine, and something I haven't felt the need to buy yet.  Those machines are pricey, and while they do produce beautiful hems, I find my sewing machine is able to create great-looking hems, so I'd rather not spend the money on another machine for the foreseeable future!

When it comes to your own sewing journey, I cannot stress enough how important quality machines and fabric are to not only producing beautiful garments, but to also enjoying the process.  Sewing is a fun creative outlet for me as I'm sure it is for many of you, and in order to avoid frustrations and disappointment, its worthwhile to seek out great fabric and machines.  Great patterns are also important, but I know you already know where to find many of those… right here at New Horizons Designs!
Head over to our Facebook or Instagram #newhorizonssewing to share your wonderful creations!