I have to admit I've been a little nervous about the crop top craze, but I decided to give it a try and knew the Knoxville would be perfect! Here's a quick tutorial using the Knoxville pattern to create a crop top. A little bonus…it can be worn frontward or backwards!
Steps to making your Knoxville Crop Top:
I used the top of the pattern up to the shorten/lengthen line and then the bottom part of the pattern that has the knot cut out.
The hardest part is figuring out how long you want to make it. I wanted to make the knot hit a few of inches above my navel. My shoulder to navel measurement was 20". I lined up the top and bottom pattern pieces so that the longest part was 21.5" (to account for seam and hem allowances).
Since the Knoxville knot is angled a bit to account for being a side knot, I found it easier to cut one side out and then fold and cut the other (or just cut on the fold).
Next, with right sides together, sew the knot curve.
Now cut the second bodice piece to match this one.
The rest of the construction is the same as per the pattern, the pieces will just be much shorter!

Place the bodice pieces right sides together and sew the shoulder seams and side seams.
Hem the bottom. This is a great time to try it on to make sure it's the length you're shooting for.
Attach the arm and neck bands or hem the arm and neck openings (I hemmed this version!)
Sew the knot tabs together.
Enjoy your new top!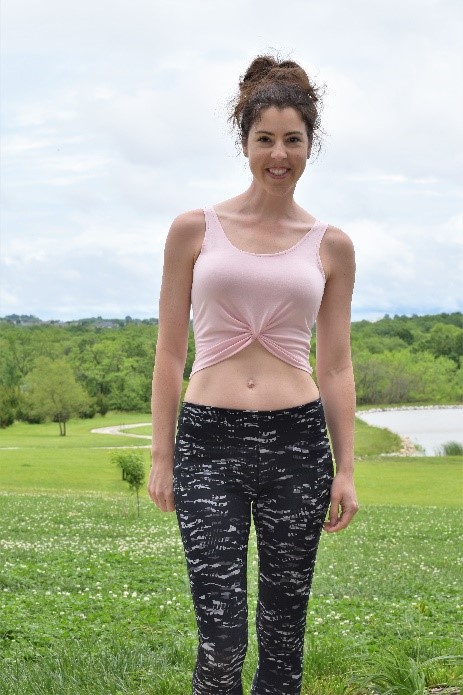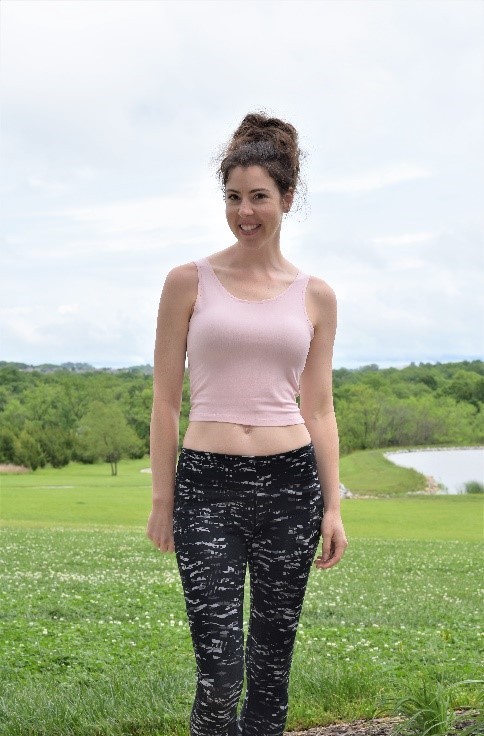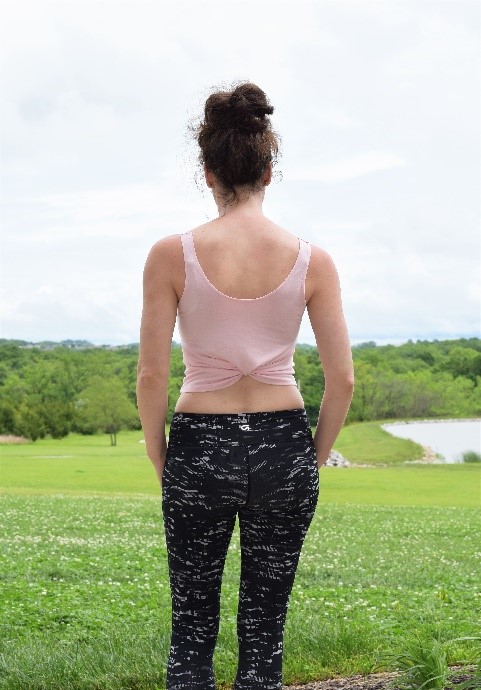 We would love it if you would share your new crop top with us in our Facebook group or on Instagram #newhorizonssewing