Fall is finally here and it is time to sew all the hoodies! In our Facebook group we have been seeing a side pocket hack for the Summit Peak Hoodie and we are loving it. So if you want to change up the look of your Summit Peak then this is an easy way to do that.
The first thing I did was transfer the top pocket placement mark from bodice piece A to Bodice piece B like this.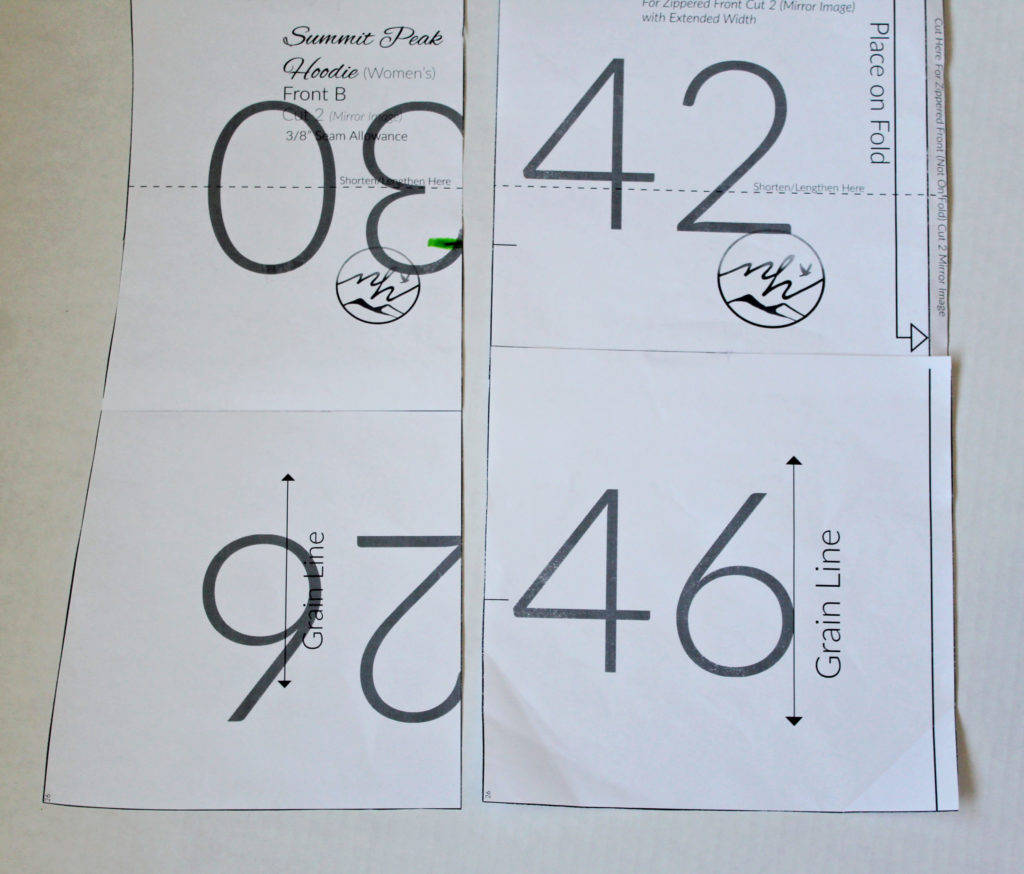 Next measure 1 inch down towards the bottom of front B and draw a straight line across. Take note of how wide your pattern piece is at this point. Mine was 6 inches. We will use this information to calculate the band for the top of the pocket in another step.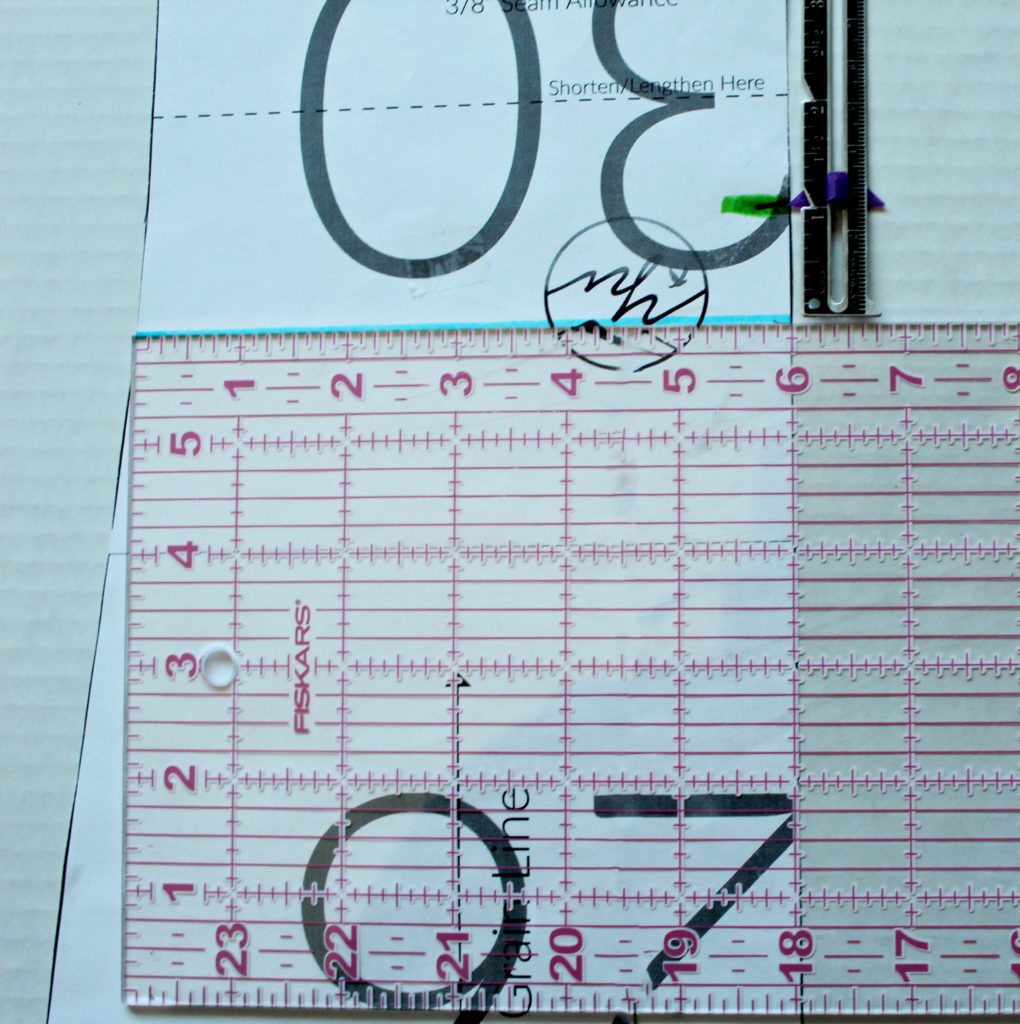 This piece is now going to be your pocket pattern piece. You will need to cut two mirror image. For the band you will measure along the top edge of your new pocket piece and multiply that length by 85%. Remember mine was 6 inches in the previous step. Your equation will look
similar to
this 6" x 0.85= 5.1". So, I cut two bands 1.75" tall by 5.1" long.
Continue to cut out all other pieces of the Summit Peak per the instructions. You will not need to cut out the pocket pieces from the pattern though.
Next you will fold your bands wrong sides together lengthwise. Clip the band to the top of the pocket piece, right sides together, stretching to fit. Stitch in place using a 3/8" seam allowance. (Optional: Top stitch the seam towards the bottom of the pocket) Repeat with other side.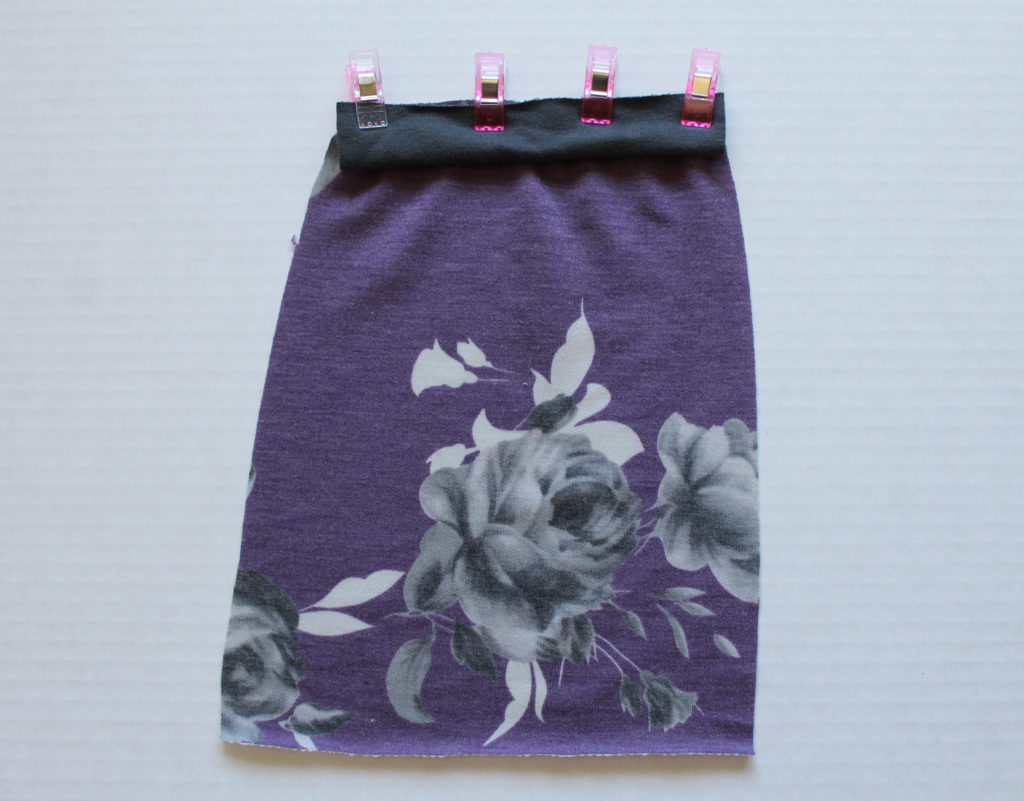 Next clip the pocket piece (wrong side down) on top of front B (right side up) as shown. You will want to baste the pocket to front B using your longest straight stitch at a 1/4" seam allowance. Repeat with other side.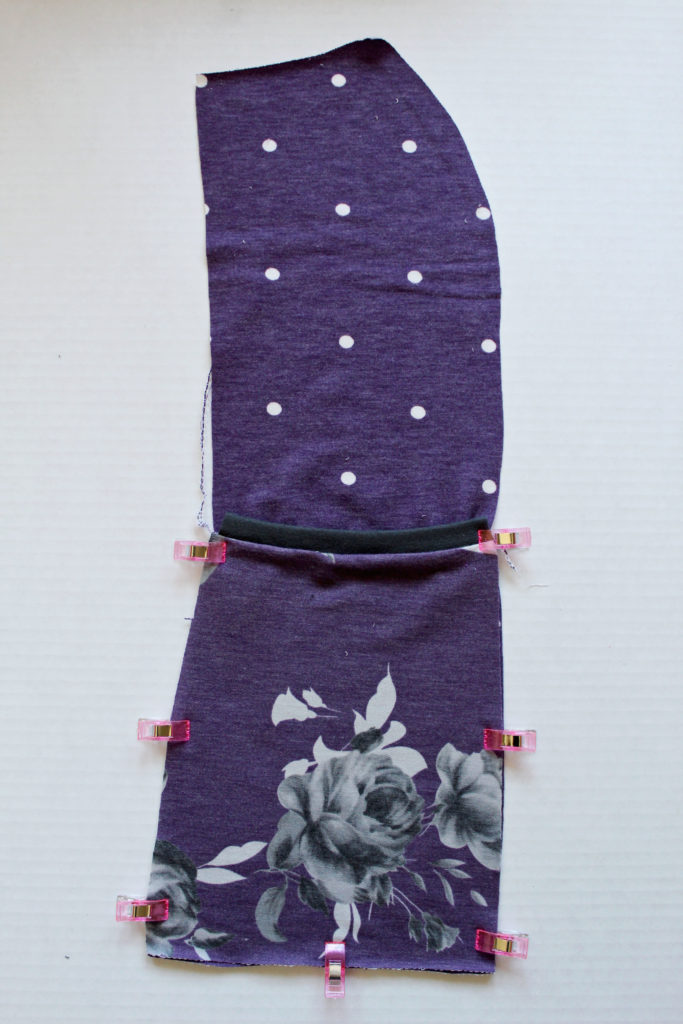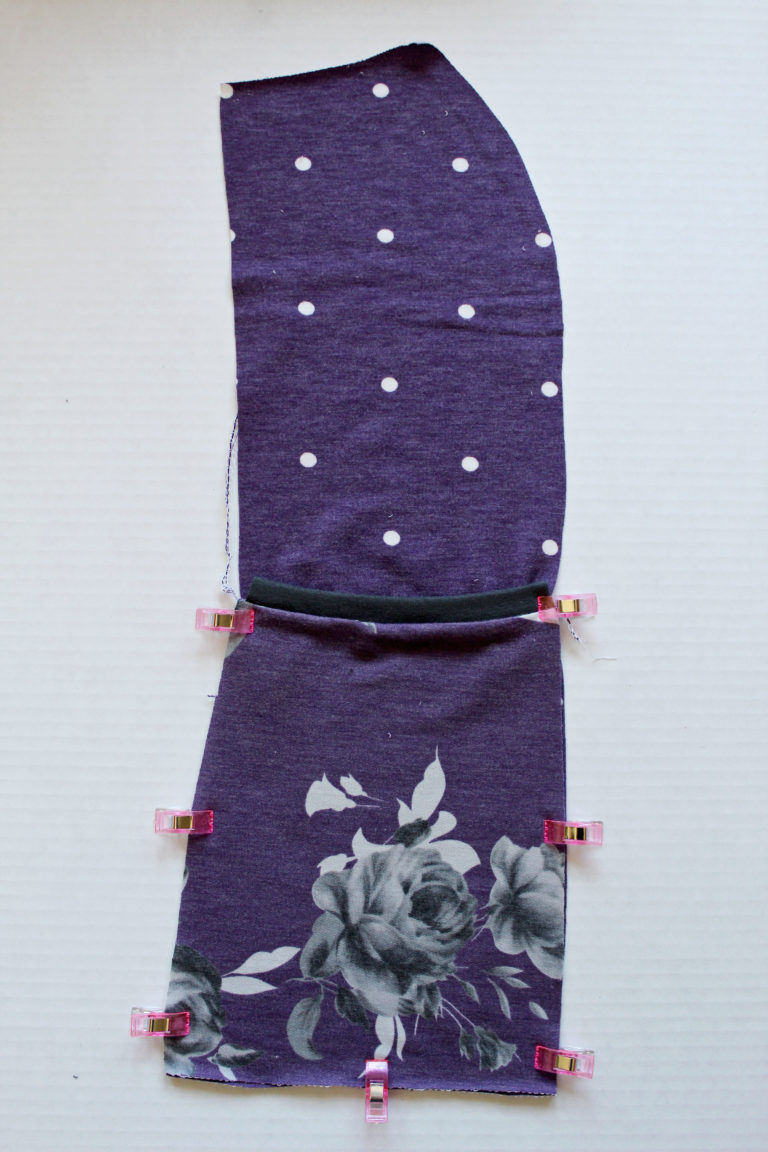 Now place front B right sides together with front A. You will want to ease the curve of the princess seam along front B to match up with front A and clip in place
. Using a 3/8" seam allowance stitch in place. Repeat with the other side.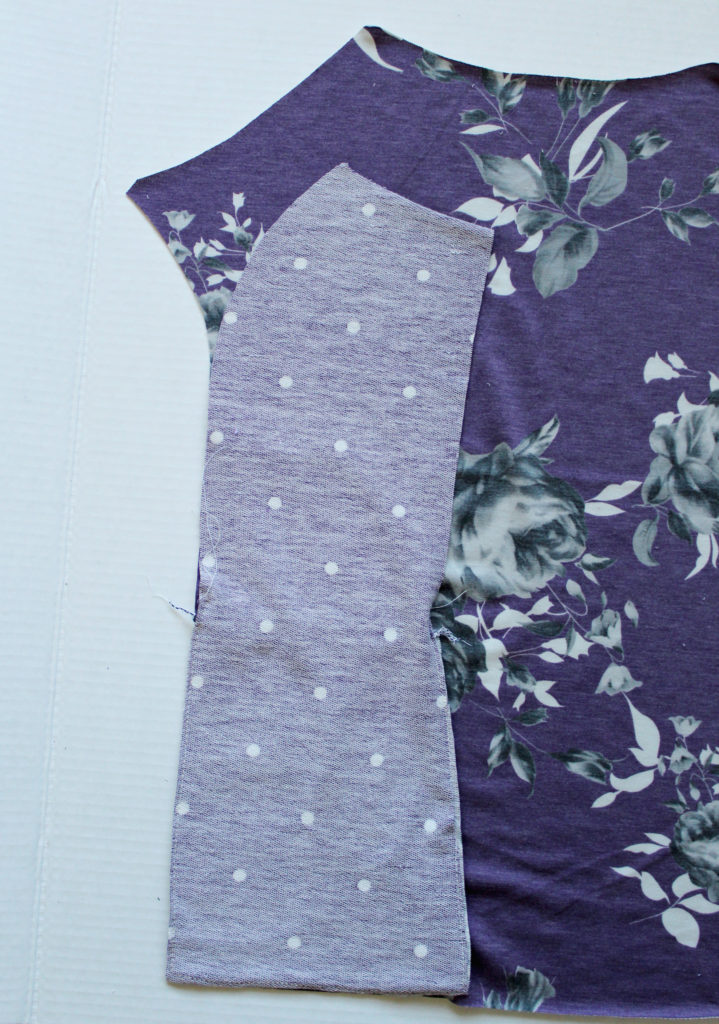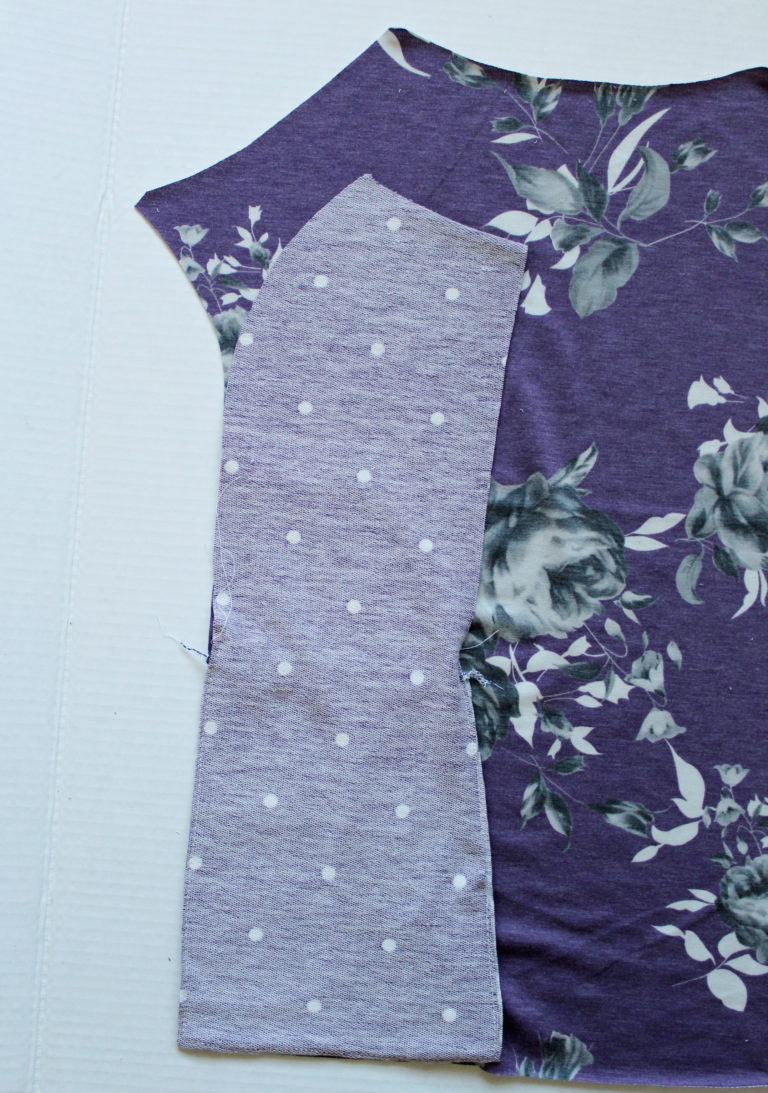 After you have attached both front B pieces with front A your front bodice will be complete.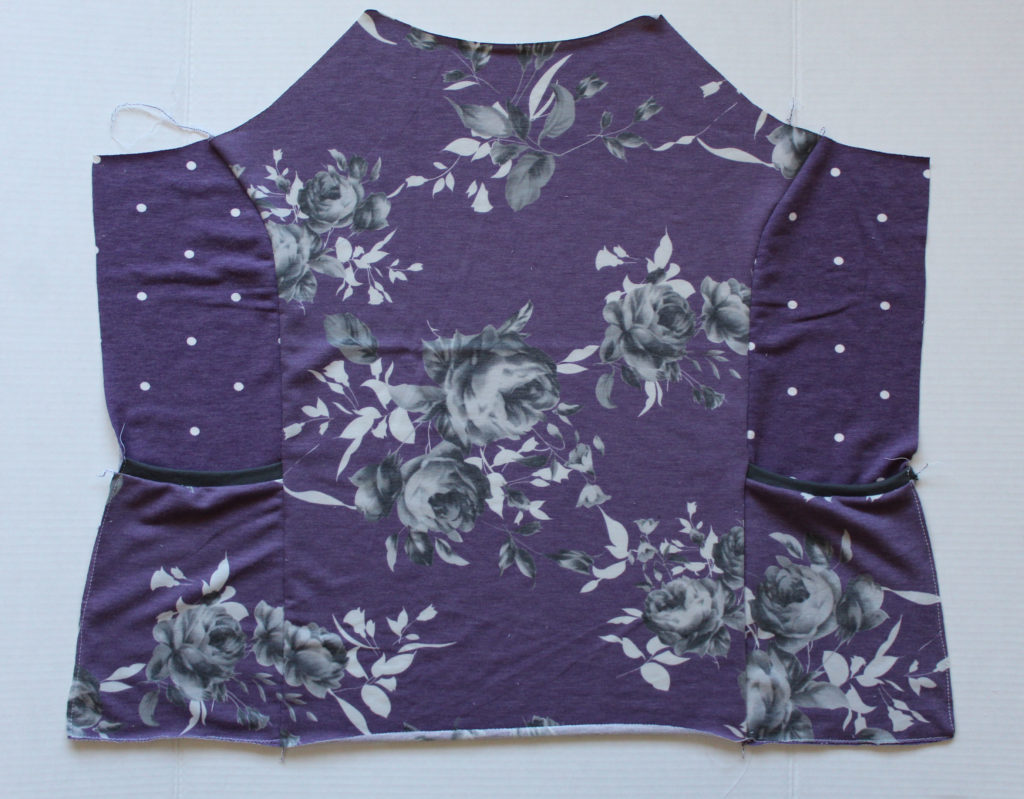 Now you will continue with the rest of the instructions as written in the pattern tutorial. Your next step will be attaching the sleeves. Then you
are done
!
Make sure to share your new Summit Peak hoodies with us in our Facebook group or tag @Newhorizonsdesigns on Instagram
. We love seeing all your wonderful creations!