Hello fellow makers! This is Marta from @the.pickle.and.the.banana on Instagram. I'm so excited to be here and share some knowledge with you that I hope will help.
When I first started sewing I only had a 1990s Kenmore that I had inherited from my mother in law. I still sew on it and it works like a dream! But, knits were ROUGH! Somebody told me to get a walking foot to help, so I did. Here it is: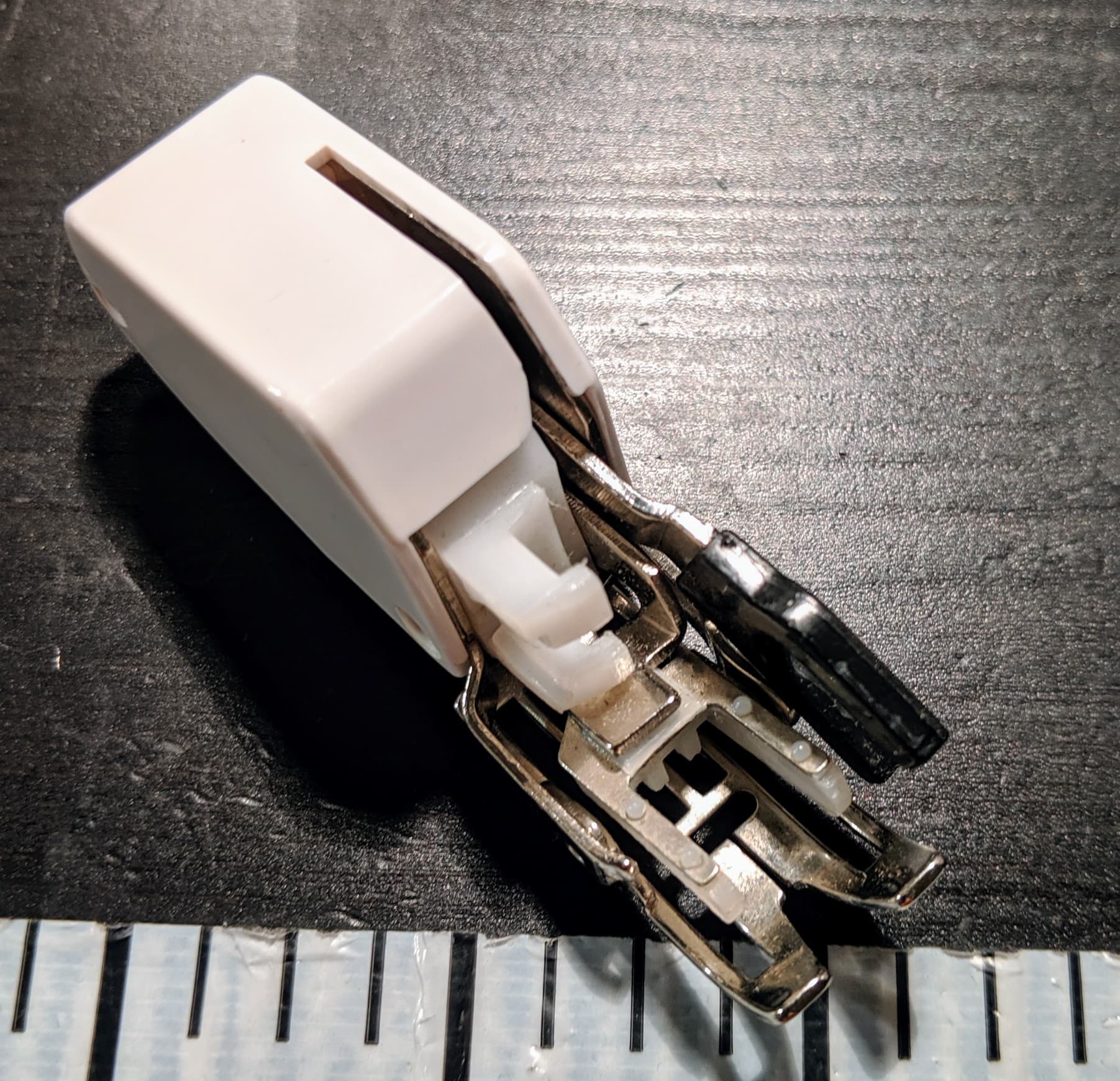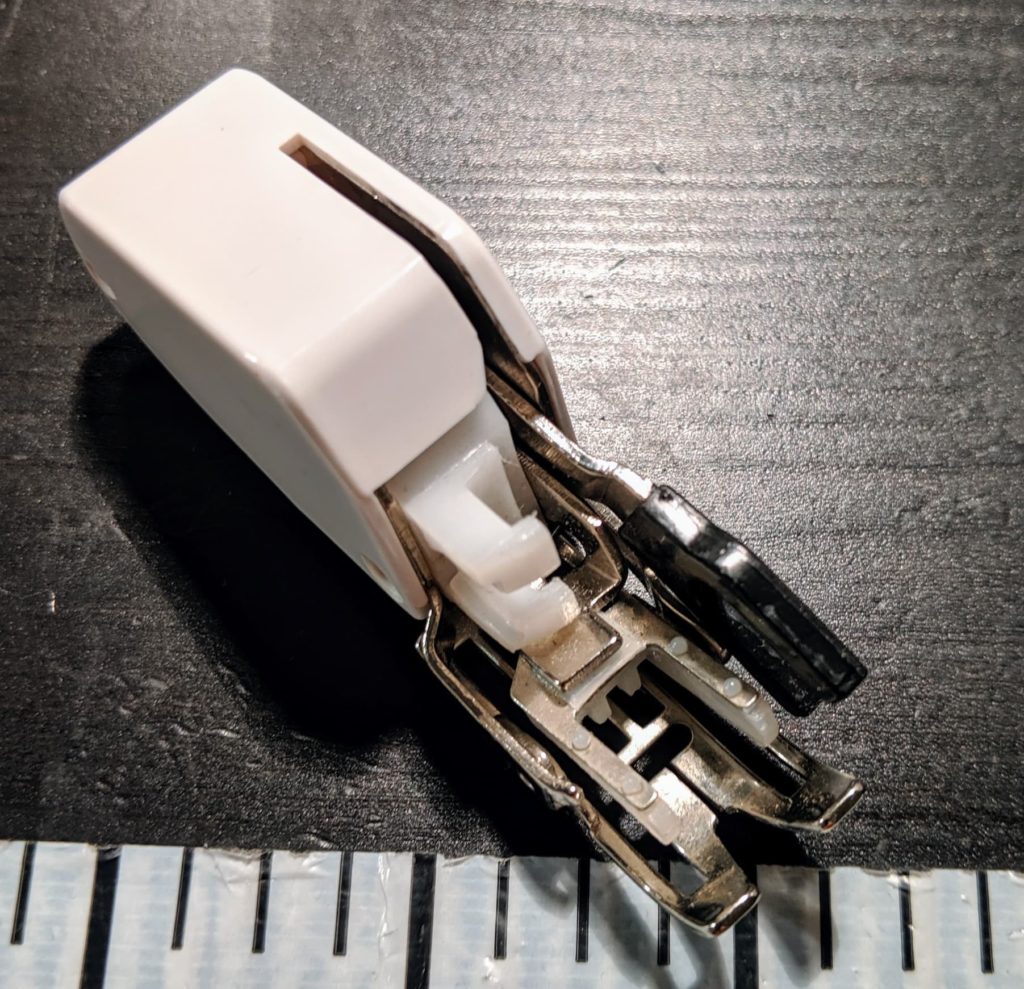 I used it and it definitely did help. A walking foot has feed dogs on top to work with the ones on the bottom on your sewing machine. It helps make sure that your top and bottom fabrics are being pulled evenly at the same time. This is really helpful not only with knits but also with slippery wovens.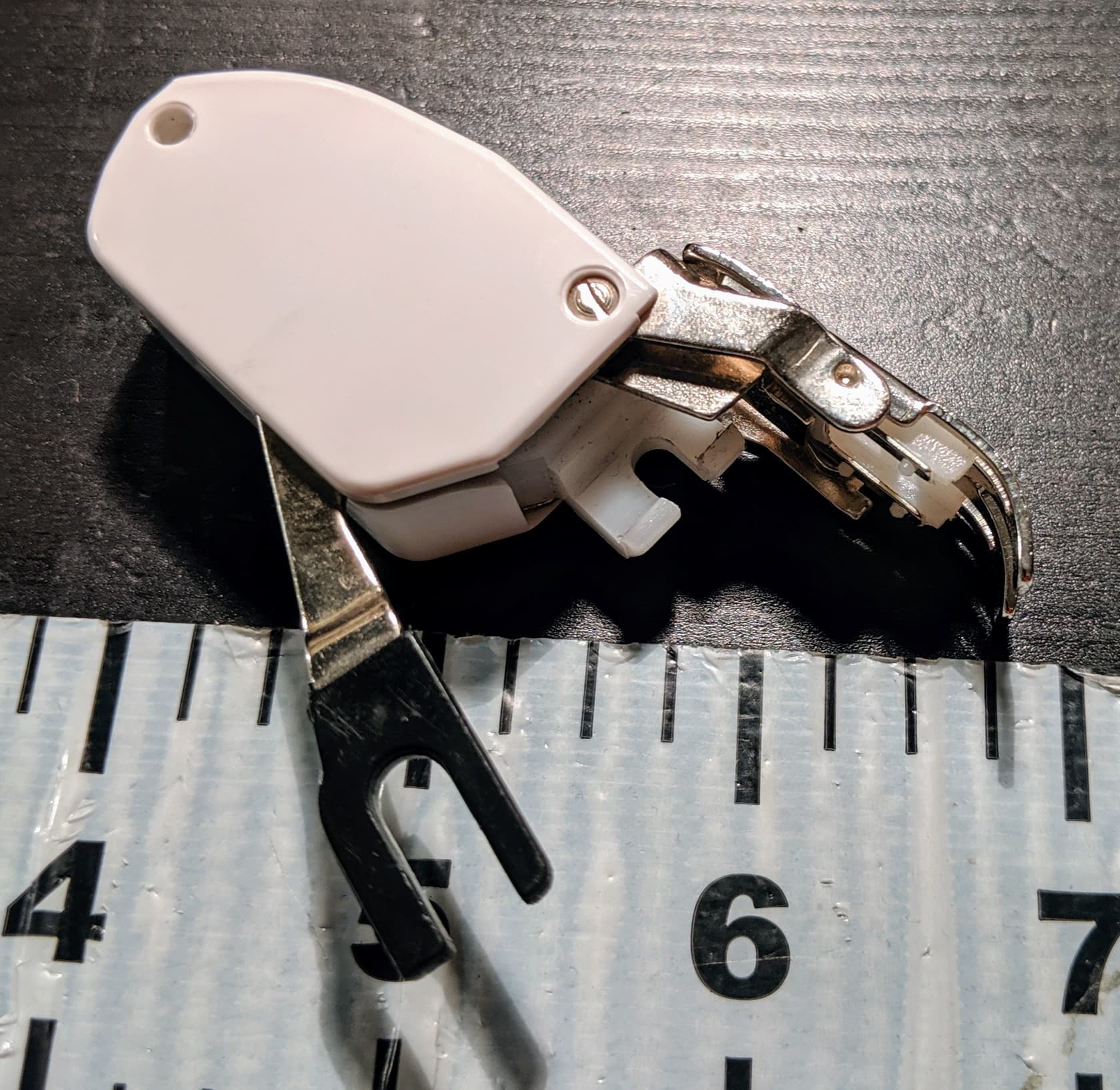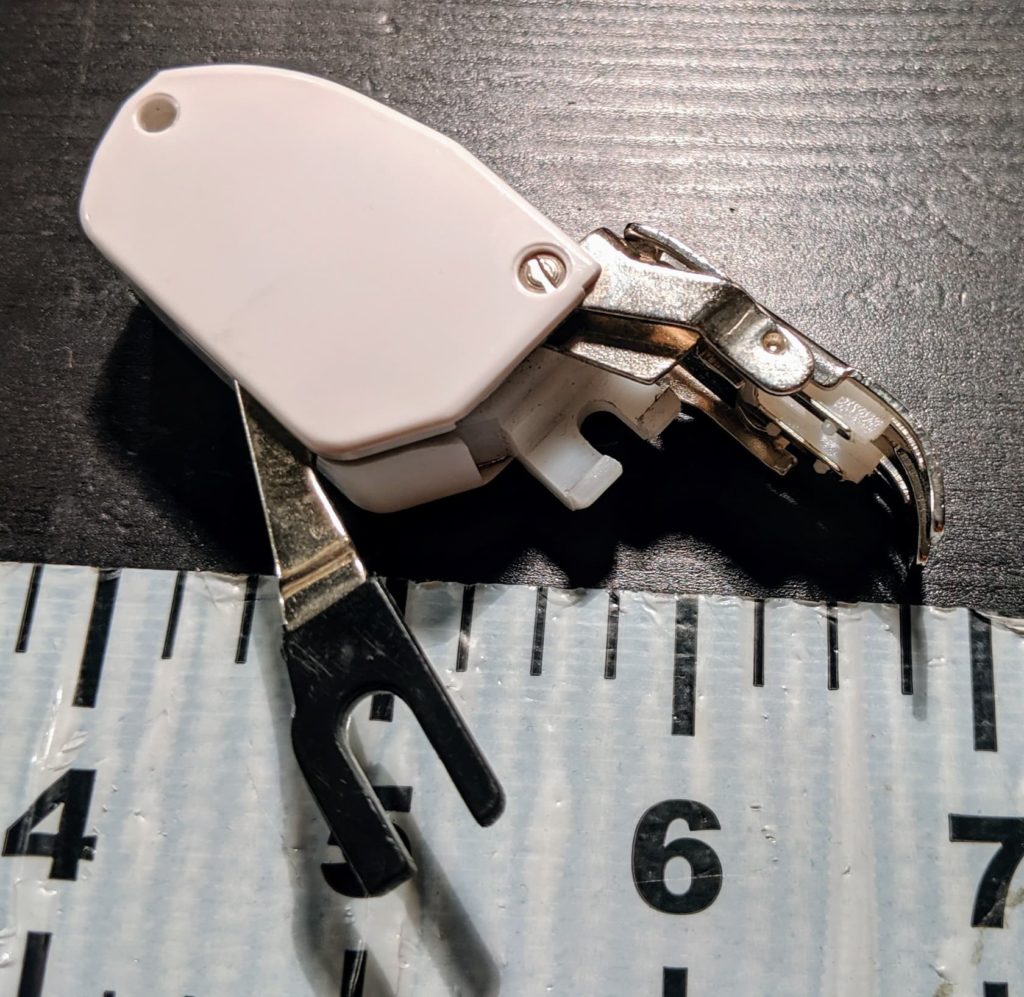 The draw back is that I have to take off the part of my foot post that my other feet snap onto and screw the walking foot in. This isn't terrible, just more of a slight inconvenience. Here is a very embarrassing image of the foot on my machine. Please ignore all the dust. I promise I cleaned it all as soon as I was done writing this post……maybe…..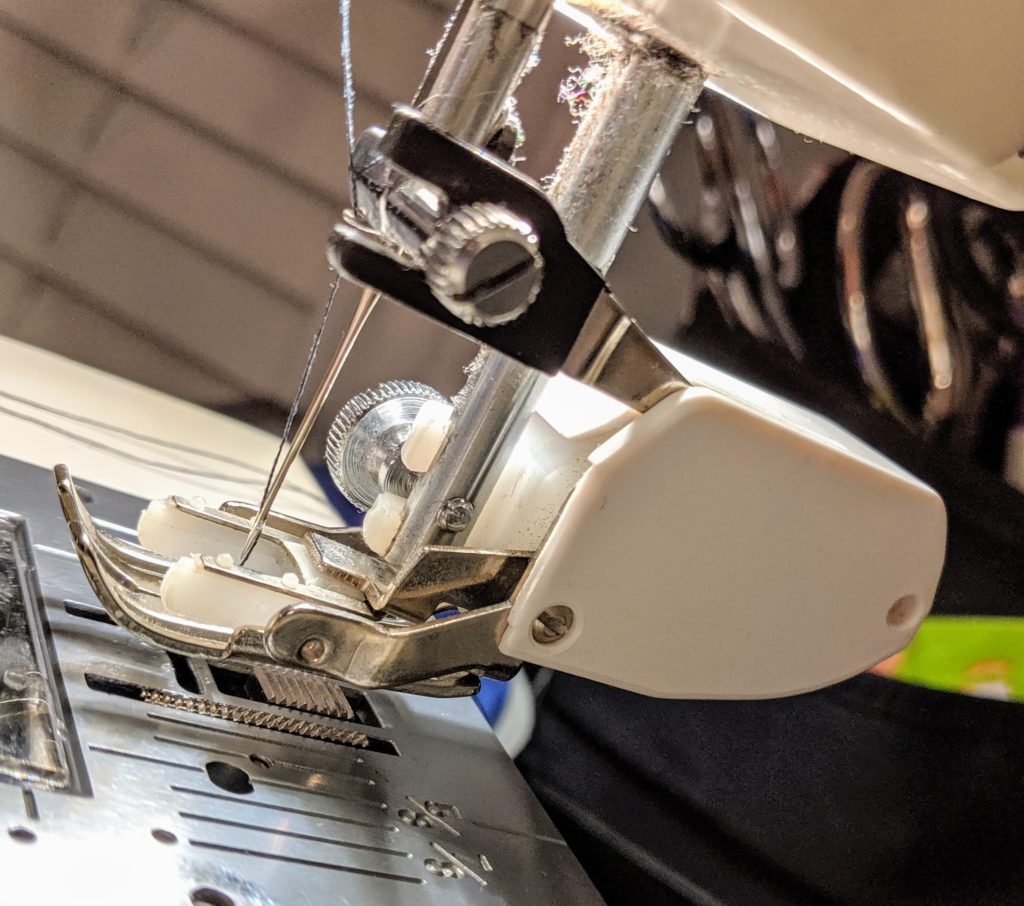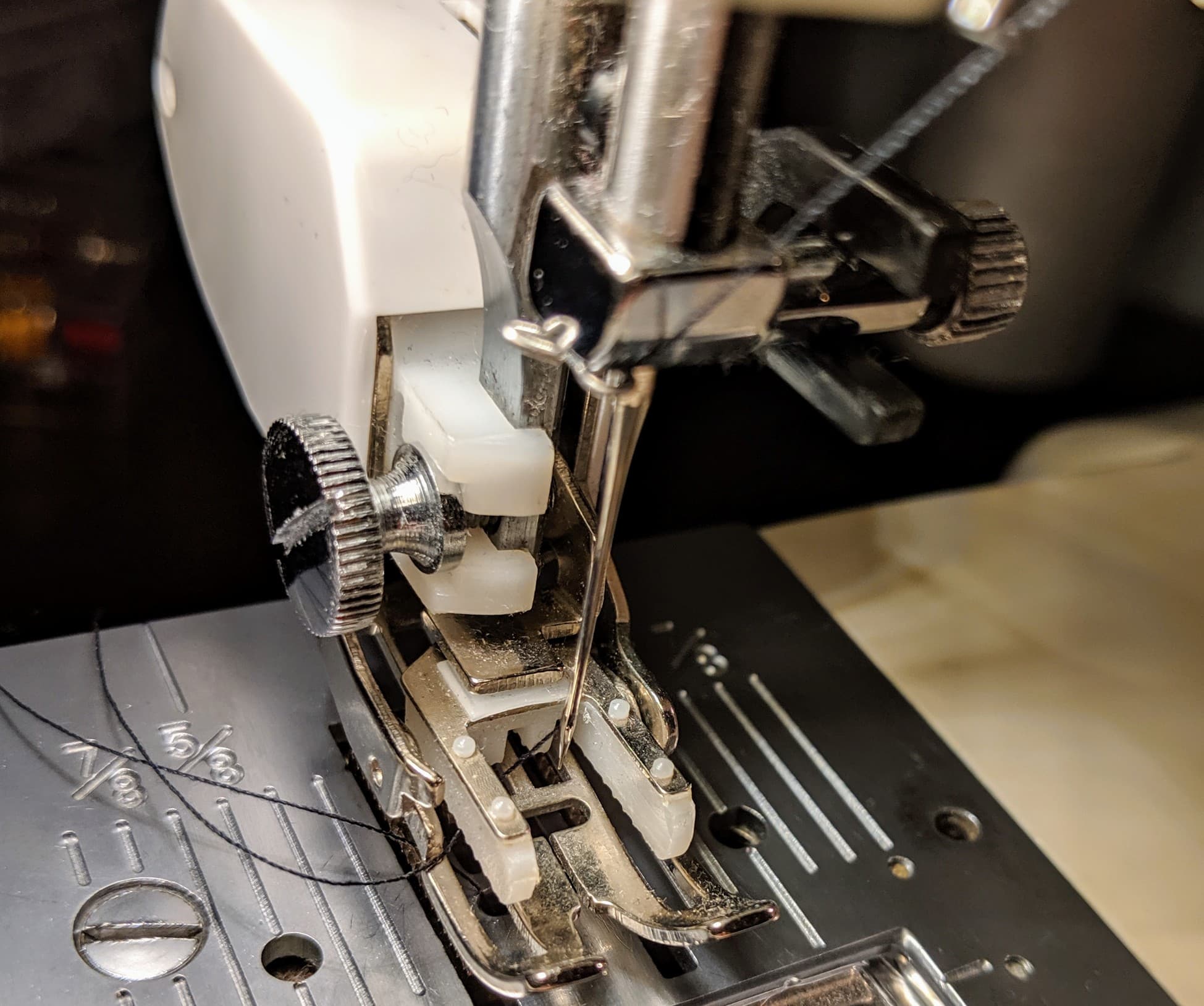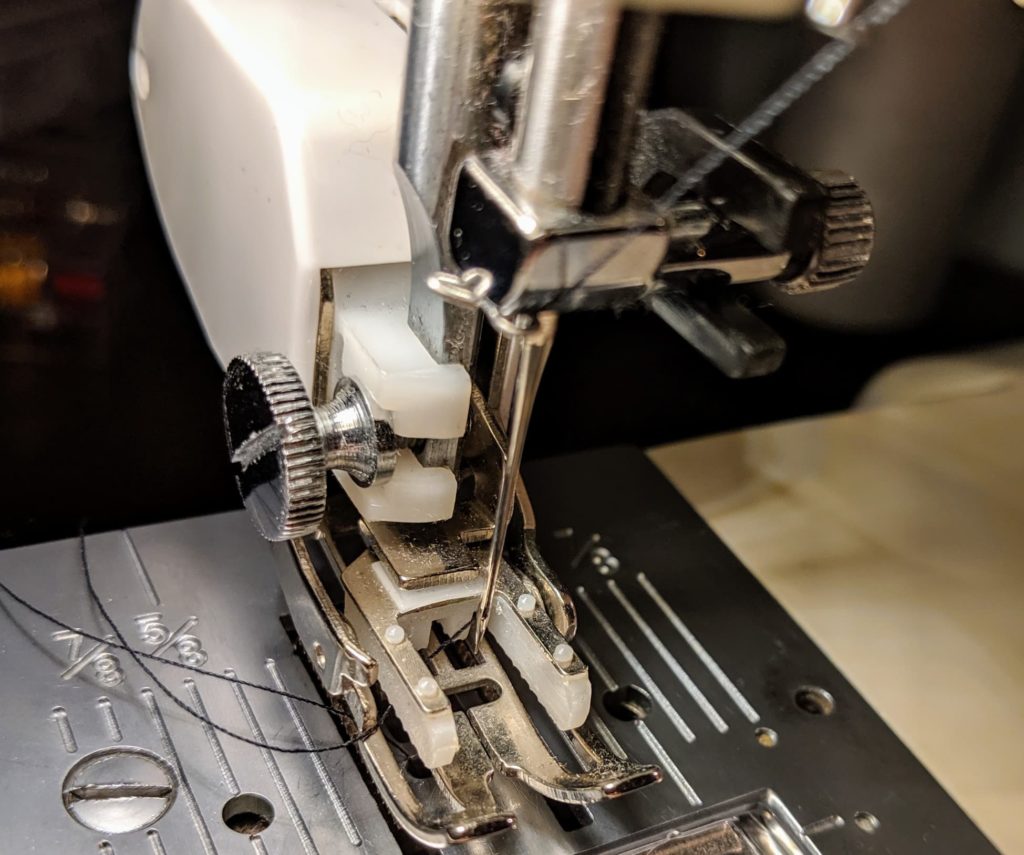 I also found that my walking foot is rather clackety. It makes more noise than when I'm sewing. The feed dogs on top are definitely very helpful to make sure that the fabric goes in evenly though. Here is a quick video showing the foot in action. I am using a fairly thick french terry here, so I wouldn't really need the foot for that. But I do find it helps with all types of fabric.
The other type of foot that does a similar job is a knit foot. I got this one in one of those packages of a bunch of feet from Amazon. I still have no idea what half of them do, but just getting this one was worth the cost. (Can you guess which one of the two I like better?)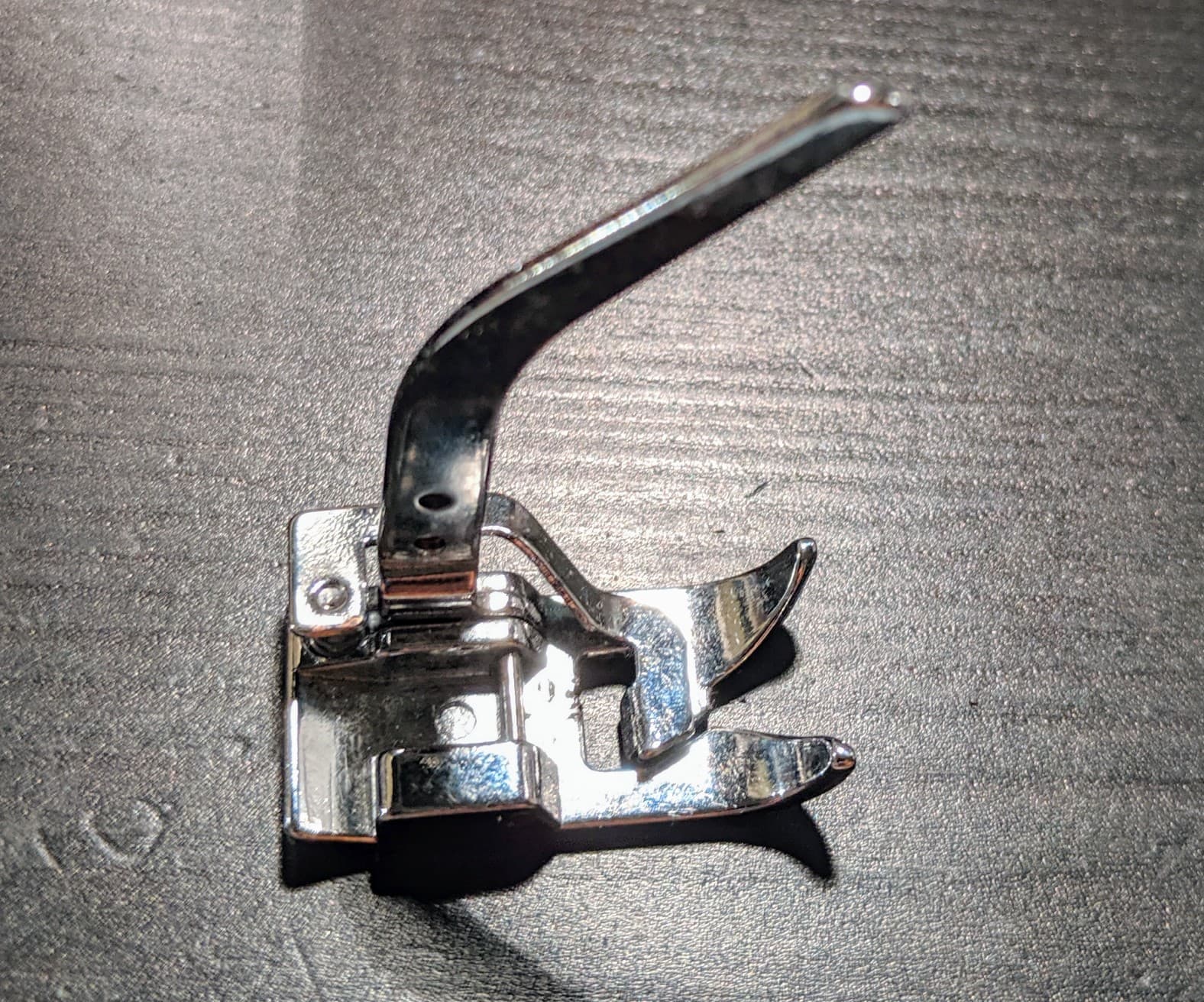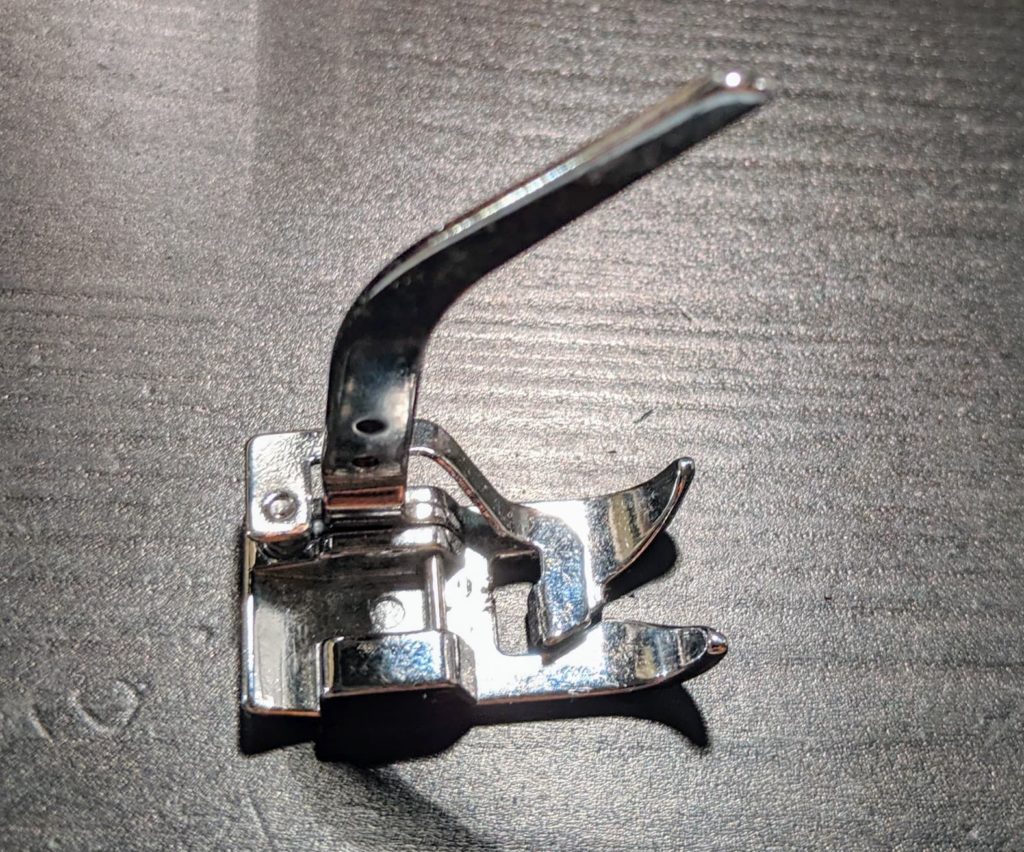 This one snaps onto my machine. EASY!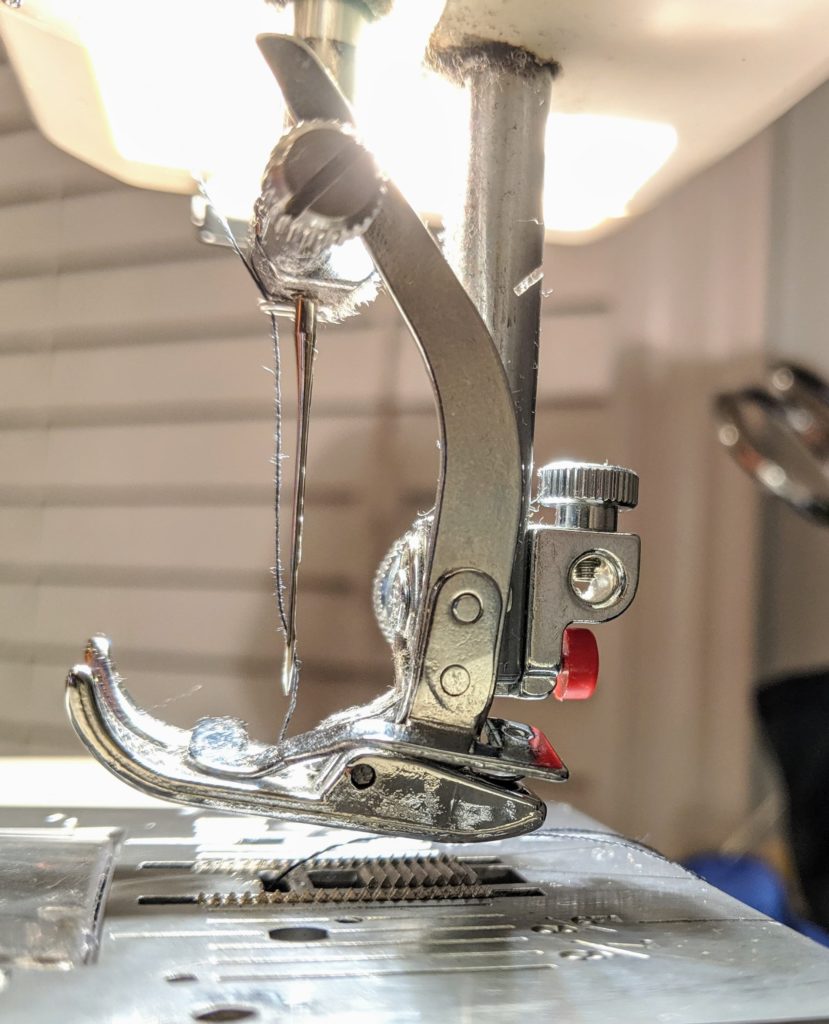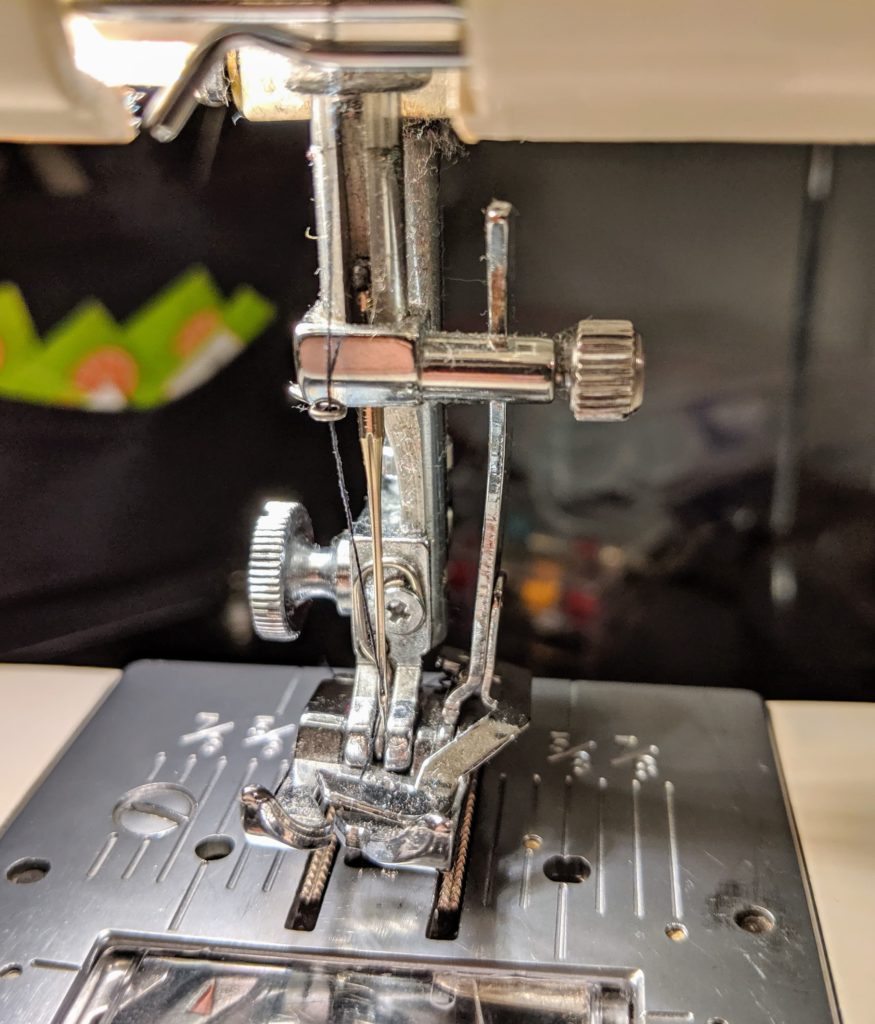 Yup, still dusty. So the knit foot does not have feed dogs, it just has this little presser mechanism that does just that. It presses the top fabric down so it doesn't slide around against the bottom fabric. Here is a little video of the knit foot in action. 
As you can see it keeps the fabric even, and I think it makes less noise. Here are the two lines of stitching side by side.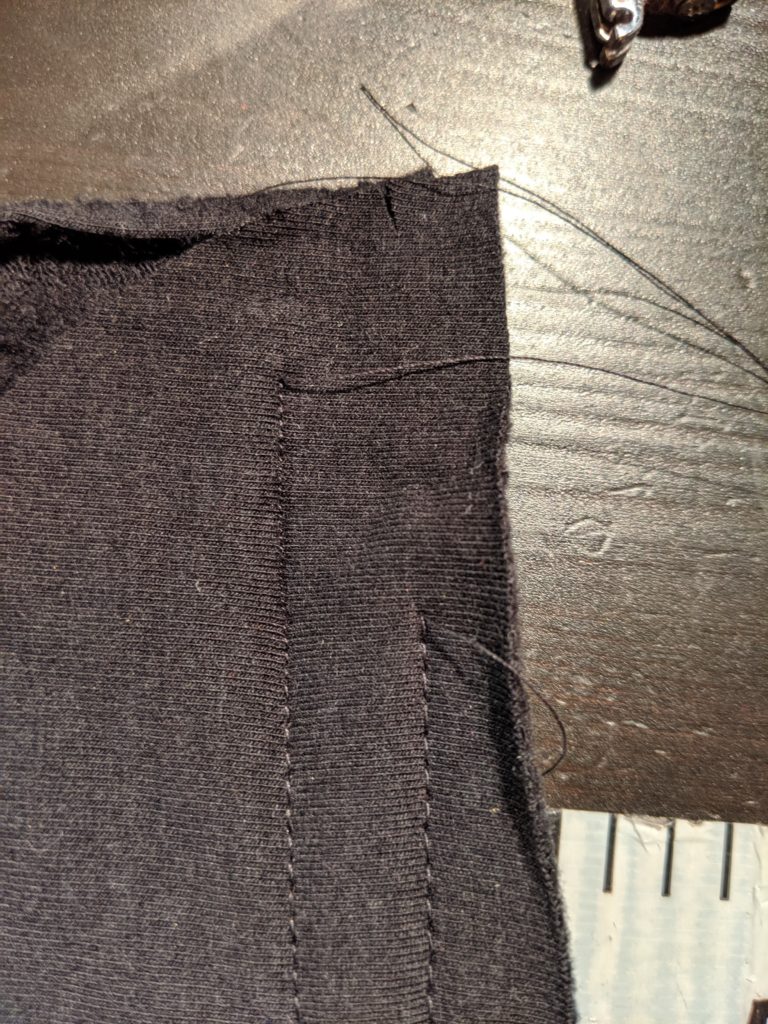 As you can see the one on the left is a bit uneven at the beginning. It took my walking foot a while to get adjusted and pull the fabric evenly. 
So, my conclusion is that I much prefer the knit foot. I actually keep it on my machine most of the time, as long as I'm doing a straight stitch with a single needle. I definitely broke a few needles trying to zigzag! However, I do know lots of people who love their walking foot. It's definitely a matter of preference and it can depend on what kind of machine you have.
Hopefully this little description helped and gave you an idea about the difference between the two types.  Until next time, happy stitching! xoxo