Learn how to mash these two patterns to create an outfit with the flutter of the Cascade Tee and the elastic waist of the Bayside Romper and Dress.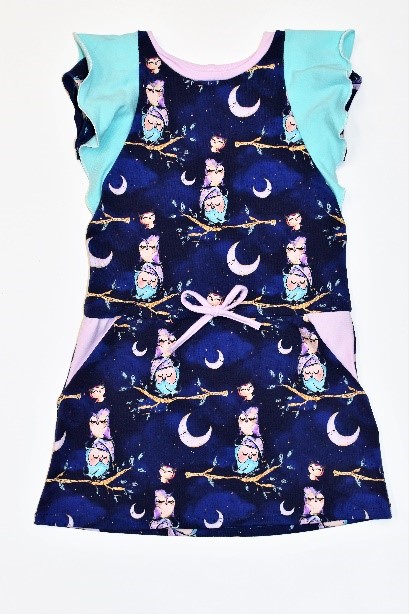 Tammie will show you how with a few simple steps!
First, you want too work on gathering all of the pieces you need. I decided to do a dress version of the mash, but the same steps could apply if you wanted to do the romper bottom (although you would need to make sure you could get in and out of the outfit or add crotch snaps!). To do this, you essentially are going to be using the bodice of the Cascade and the skirt of the Bayside.
First you want to adjust the length of the Cascade bodice to be the same as the Bayside: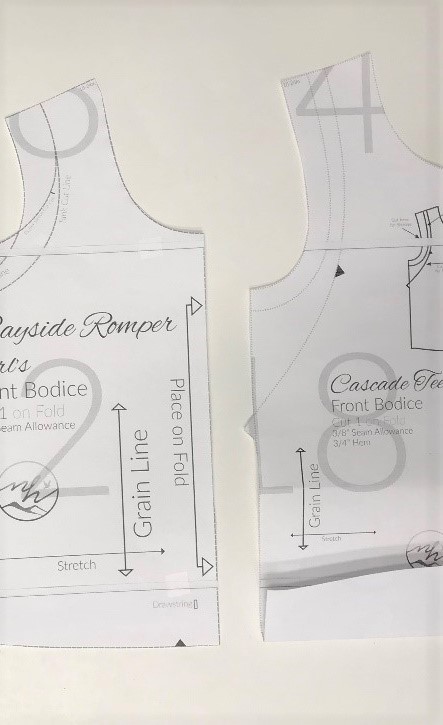 Adjust the length for both the front and the back. Then cut your bodice pieces according to the Cascade instructions using your modified front and back pieces. This is what you should have (plus a neckband! I realized after I was nearly finished I forgot this piece!):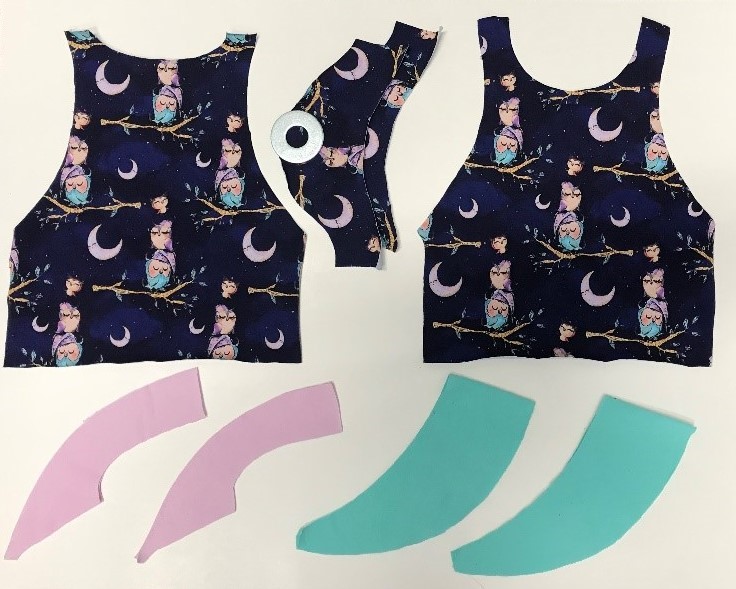 Finish the bodice according to pattern instructions EXCEPT do not hem! This is what it will look like: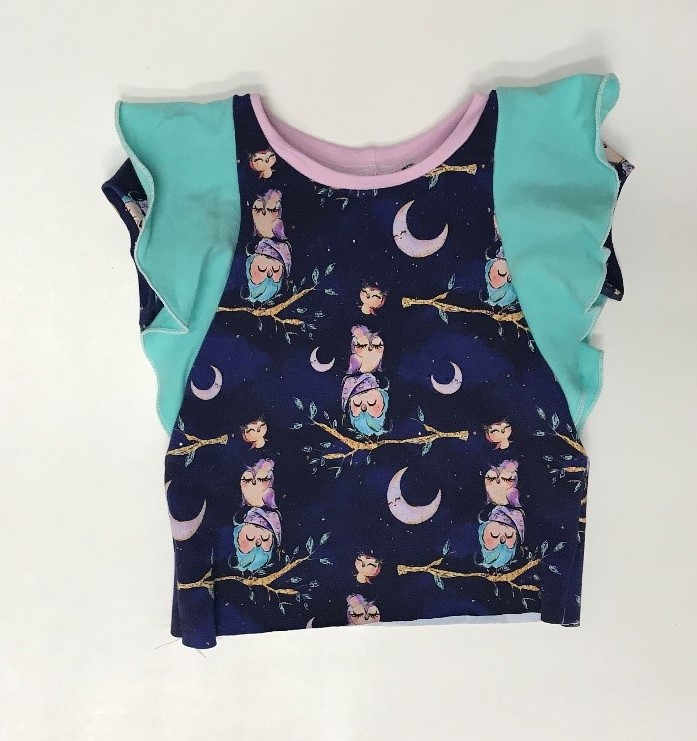 Then cut skirt pieces according to the Bayside pattern instructions: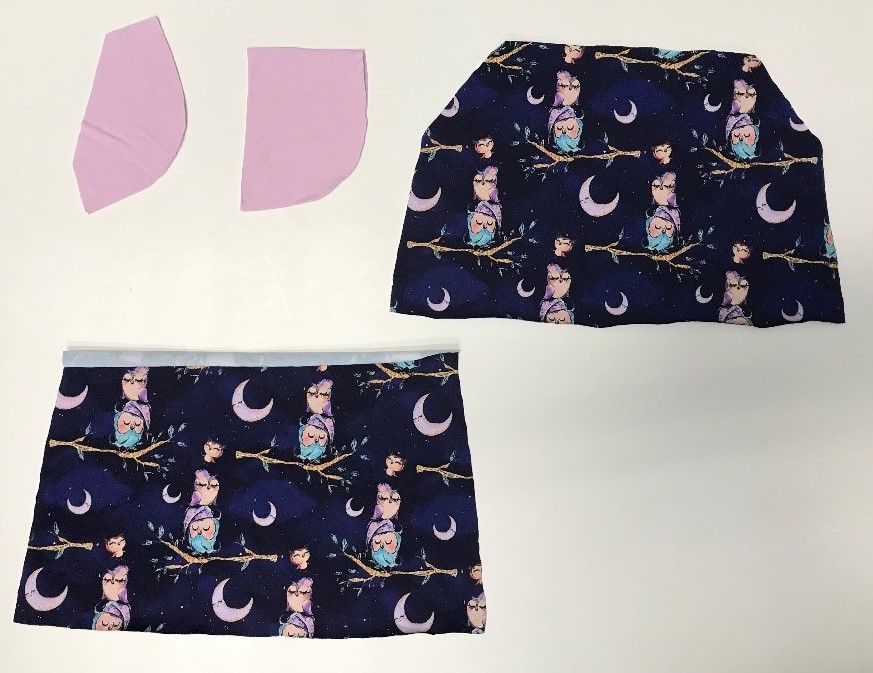 And finish the skirt according to Bayside instructions. This is what it will look like: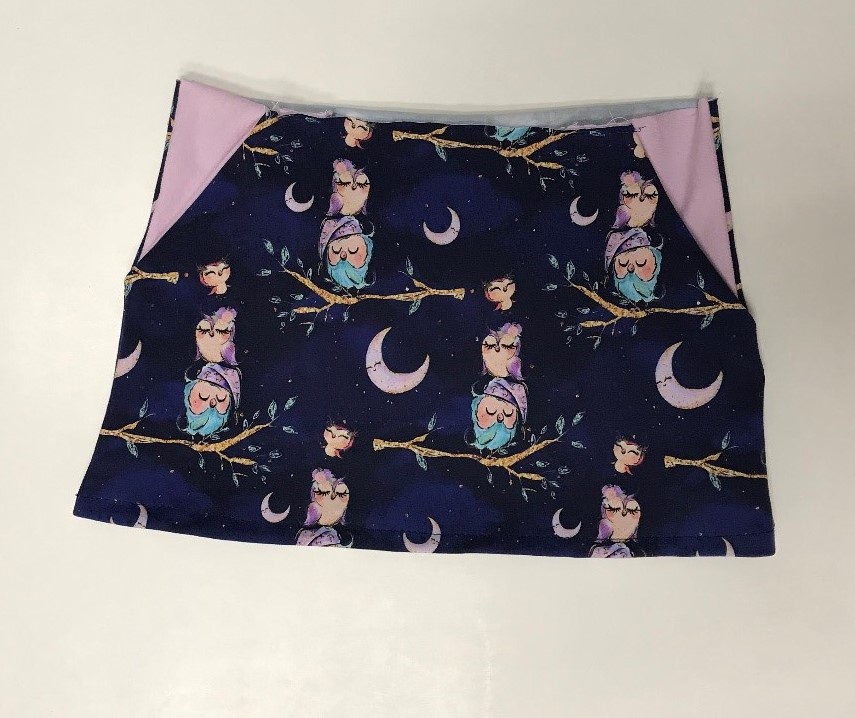 Now attach the skirt to the bodice according to the instructions in the Bayside pattern. How easy was that?! And now you have your Cascade/Bayside mash to enjoy!