Last week we shared Part 1 of Summit Peak hacks with making a 3 piece hood and adding piping to the princess seams. If you missed it you can find it here. This week Catie is sharing how she turned a cutting mistake into an awesome hack with the half zip Summit Peak.
Half-Zip Summit Peak
The dreaded mistake… cutting your pieces wrong! What are you going to do?! If you cut your Summit Peak hood wrong, here's one way to rescue it.
Lightweight knit interfacing
7" or 9" zipper
Wash-away hem tape
Cutting
Cut all pieces for the pullover version, except the hood. Use the "on fold" cut line, but do not place it on a fold.
Make a 1" cut right at the center neck on the front panel.
Sewing
Assemble the hood and the body, following the pattern directions. Attach the outer hood to the neck, lining up the front edges with the slit in the front panel.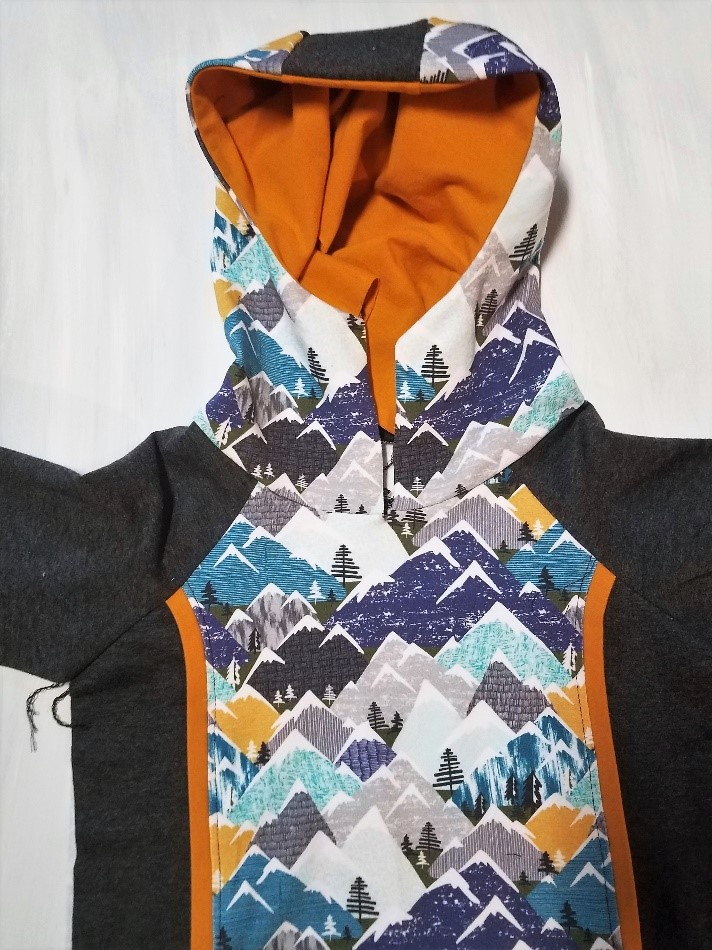 Lay the sweater out, inside out. Position the zipper exactly where you want it. Make sure that it's straight! Mark the spot where the zipper will end. Also mark ¼" to either side. Mark a line from the neck slit to the zipper-end mark.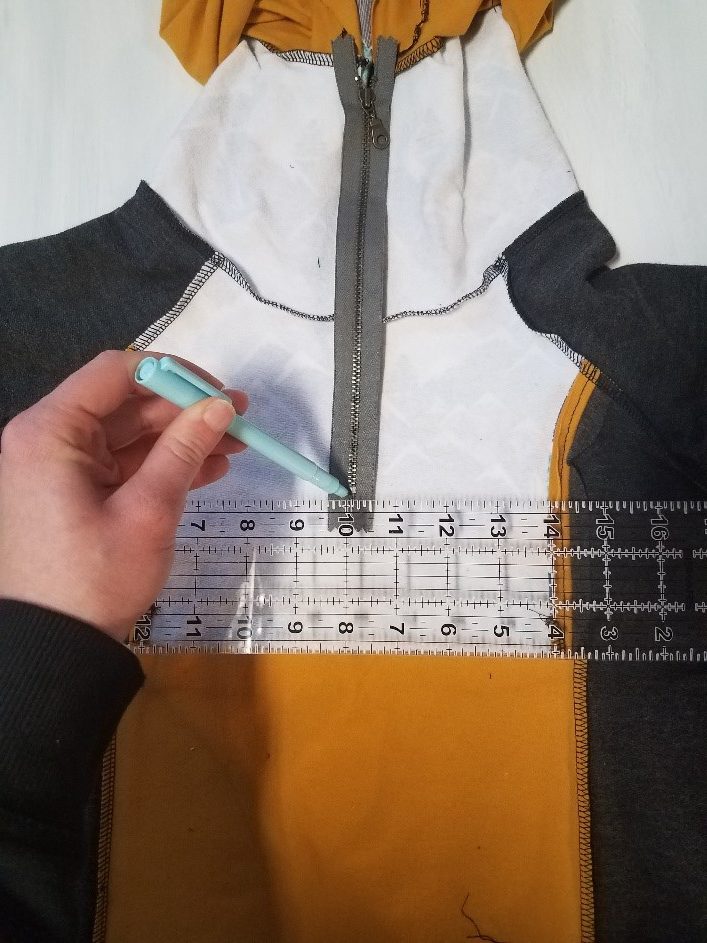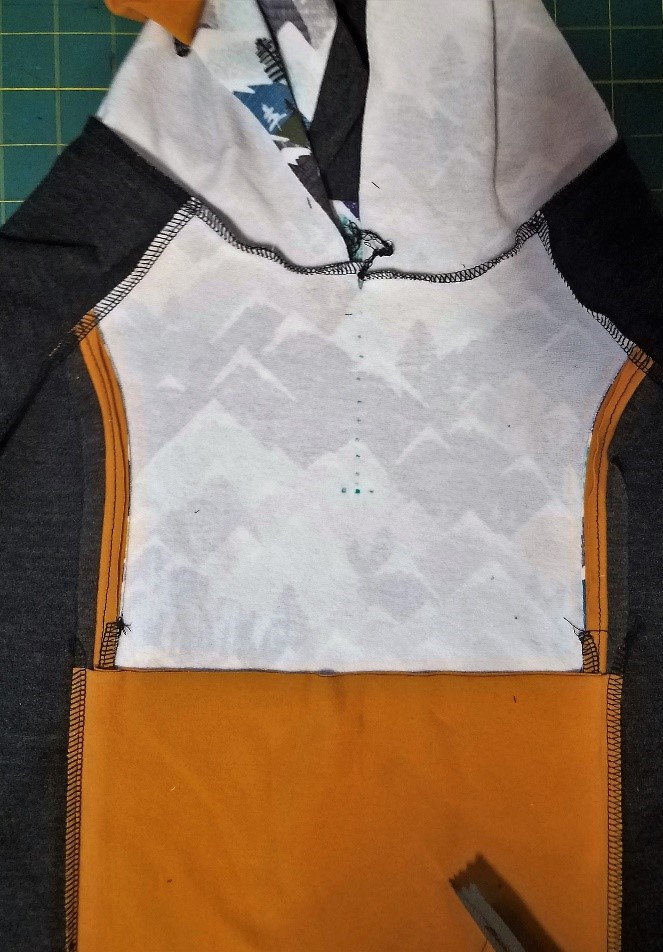 Now we need to interface the zipper area. I used ¾" strips of interfacing along the edges of the hood, and a 1 ¼" piece on the front panel – about 1" longer than the zipper end mark. Now we can cut down along the line, stop about ½" from the zipper-end mark. Clip diagonally to the corner dots. Slightly smaller is better than cutting too far in this case.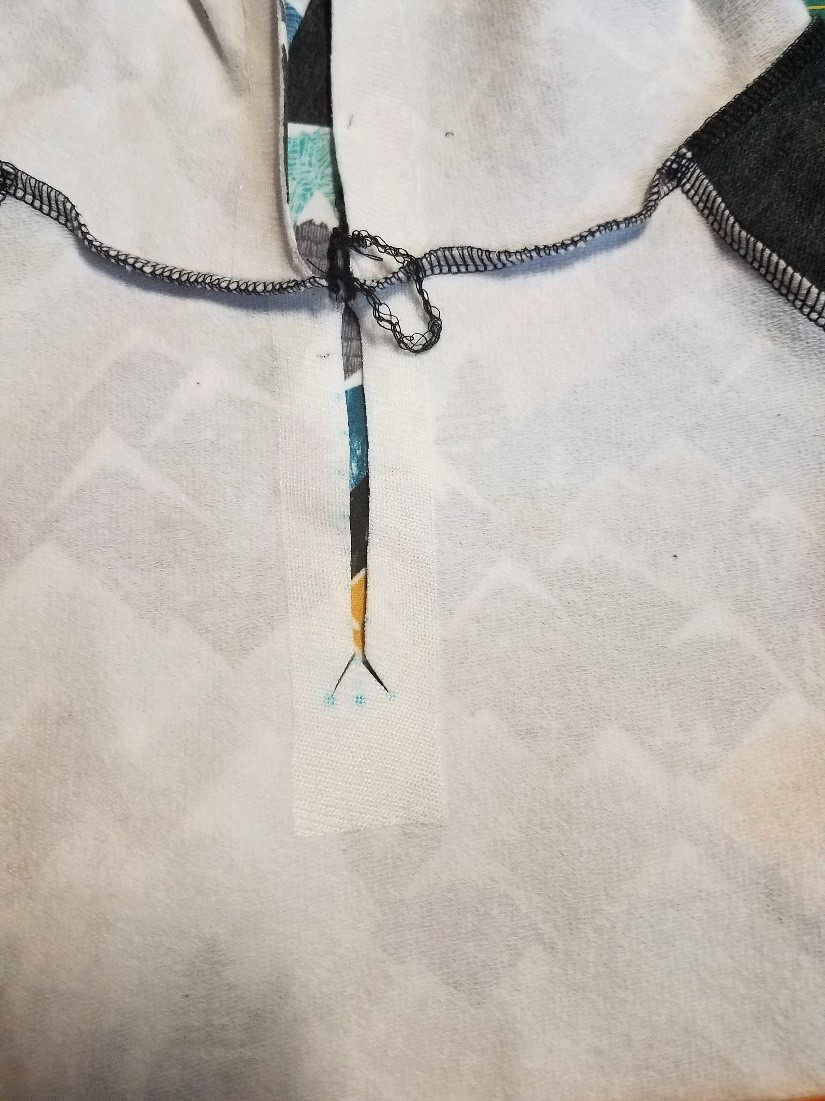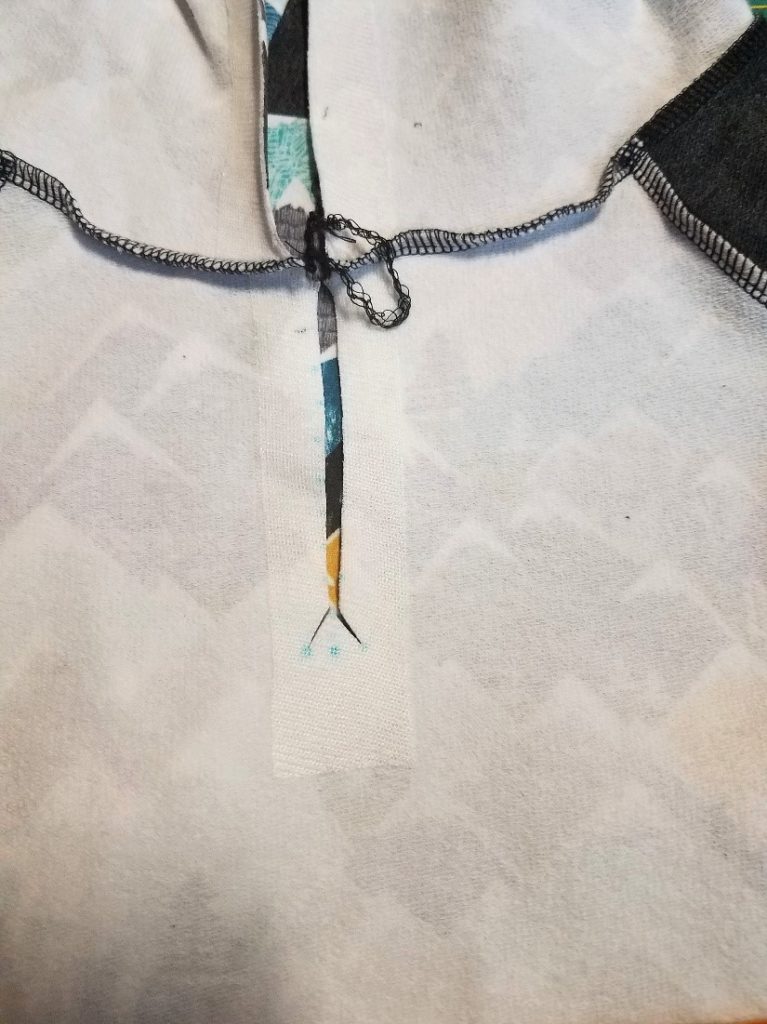 This was my first time using hem tape – it makes this part SOOO MUCH EASIER! Put the tape on the long edges. Carefully stick one side of the zipper – face down – lining up the top and bottom. Sew, ending exactly on your zipper-end marks.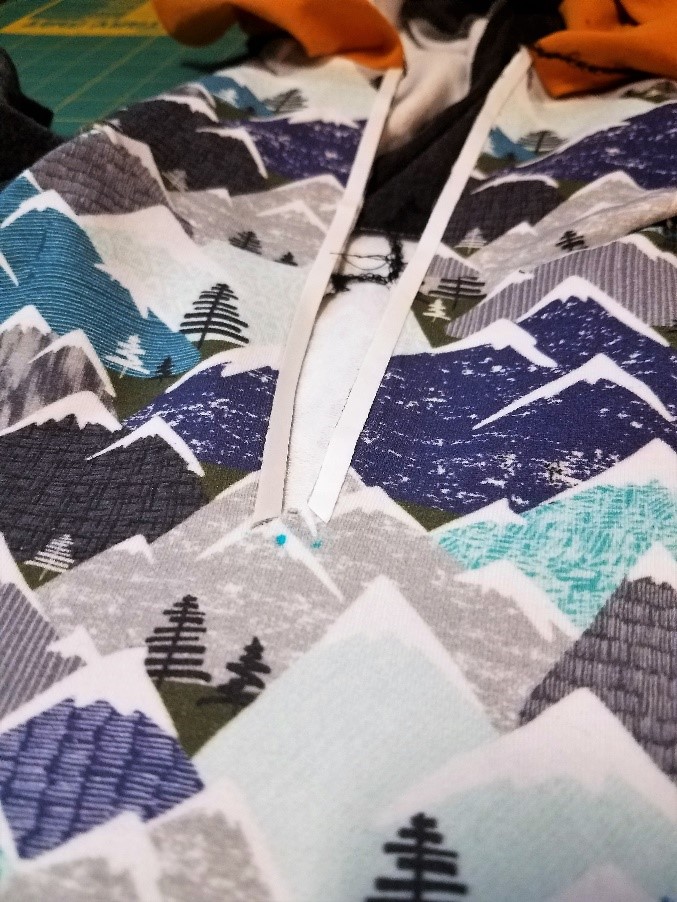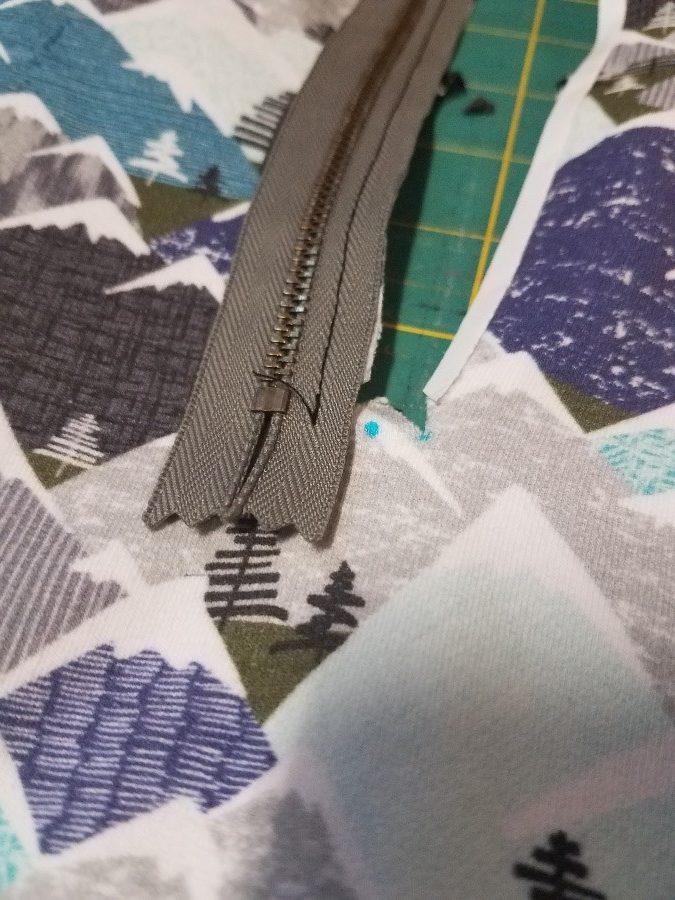 5. Once the long ends are sewn, flip the little triangle at the bottom to the inside. Fold the bottom of the shirt out of the way and                           stitch the triangle to the end of the zipper, right across the marks.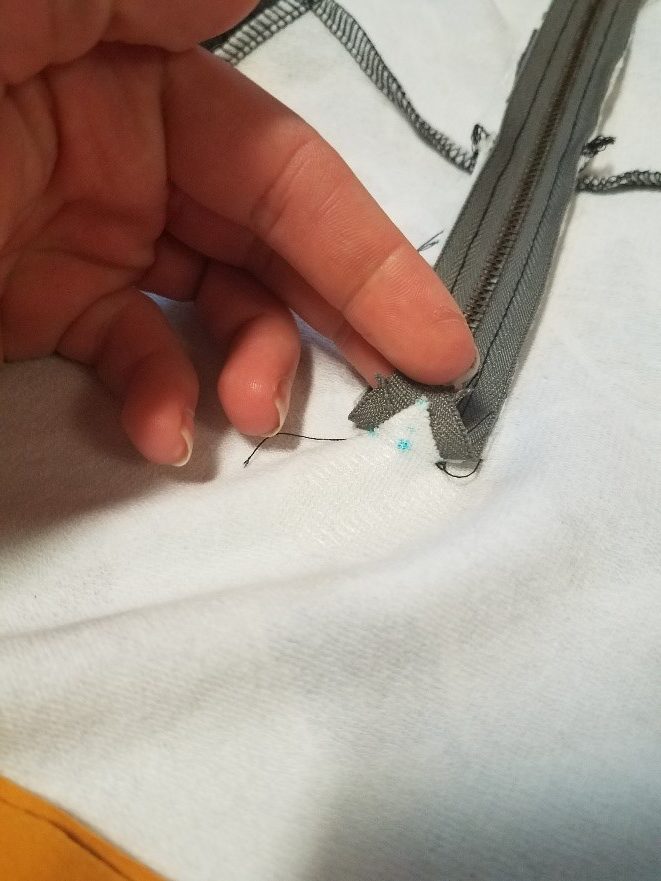 The zipper is done! Finish the hood, topstitching, and everything else according to the pattern.