I am sure by now many of you have seen Catie's amazing half zip Summit Peak hoodies in our Facebook group. In addition of turning a cutting mistake into a fantastic half zip hoodie that everyone was wanting directions for she hacked the Summit to have a 3 piece hood and added the fun detail of piping along the princess seams. In part one of Summit Peak hacks Catie will be sharing how she made the 3-piece hood and how to add the piping to the princess seams.
3-Piece Hood
1.     Alter pattern
First, decide how wide you want the center strip. For children's sizes, 3" works well – for adults, about 4".
You need to take half of that width off the top of the hood. For a 3" center, draw a line 1 ½ inches inside the center seam of the hood.
The back of the head gets a little pointy, so I use a bowl as a guide to smooth that curve. Cut smoothly along your new line.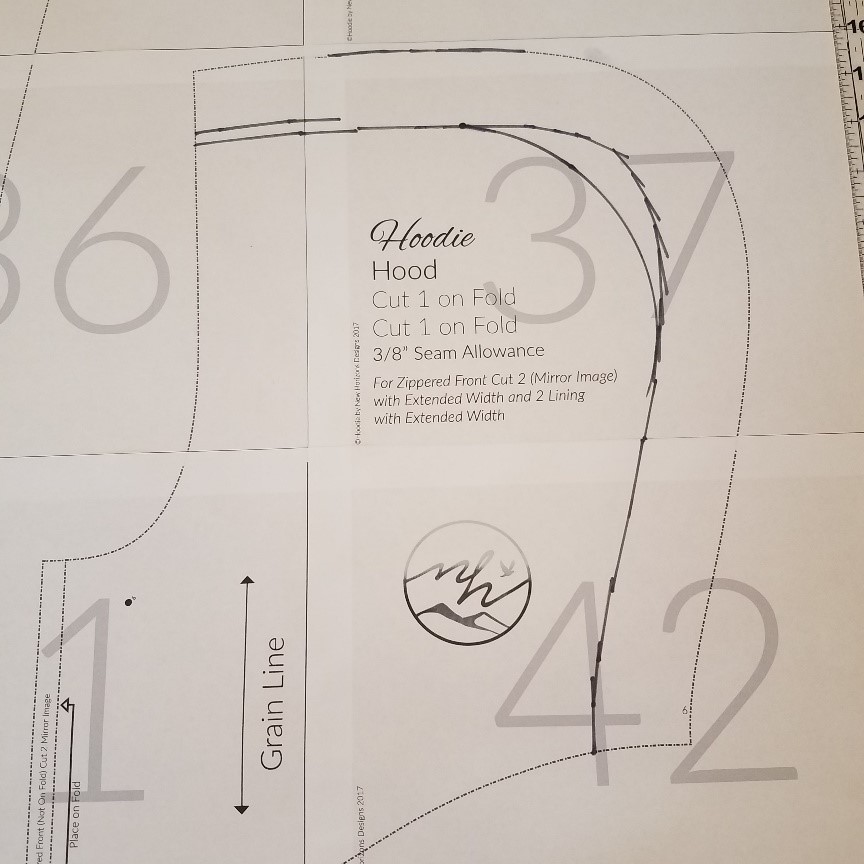 2.     Create Center Strip
Measure around the back curve to find the length of the center strip. It doesn't need to be precise. Mine is about 18". So I cut a strip 3 ¾" x 18", accounting for seam allowance (SA).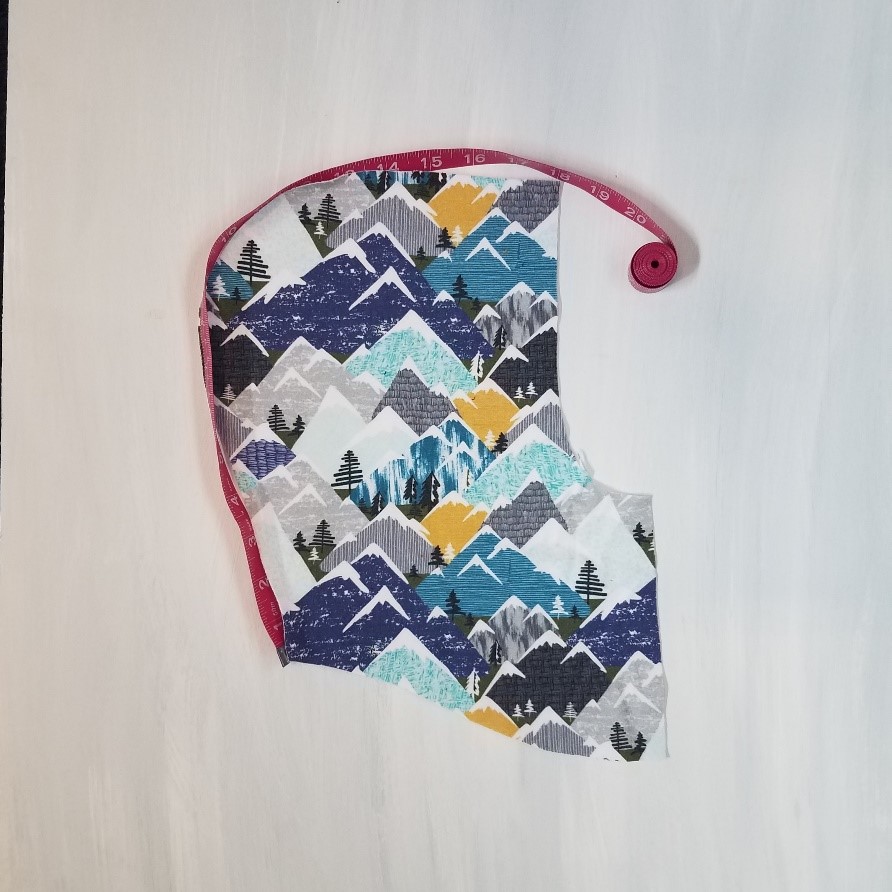 3.     Sewing
Pin the center along the hood, not stretching the center at all. Hopefully you'll have a little extra at the end – just trim it off even.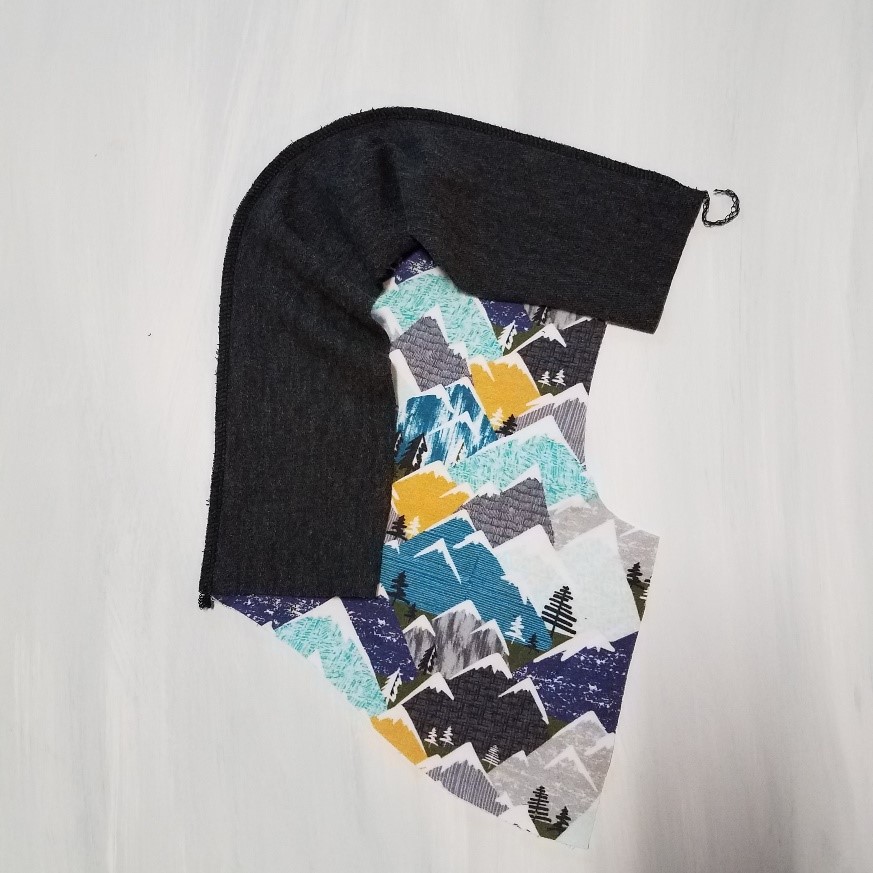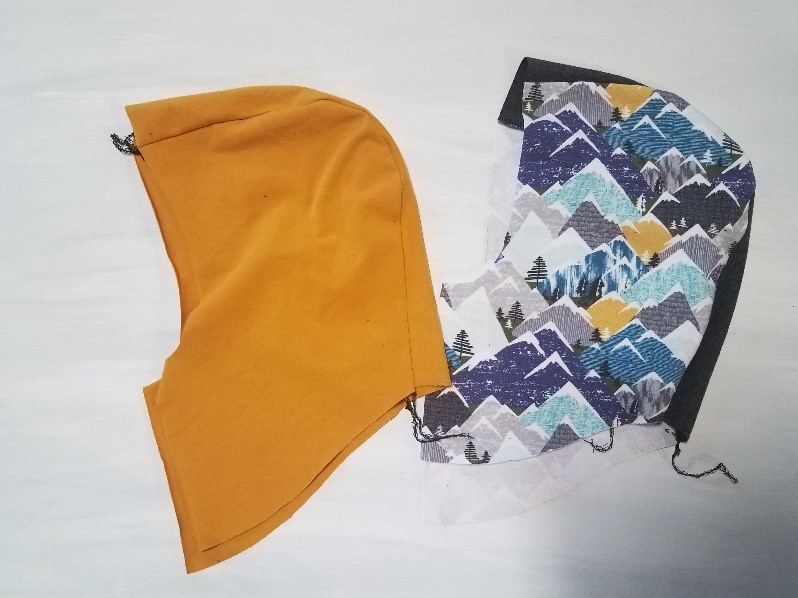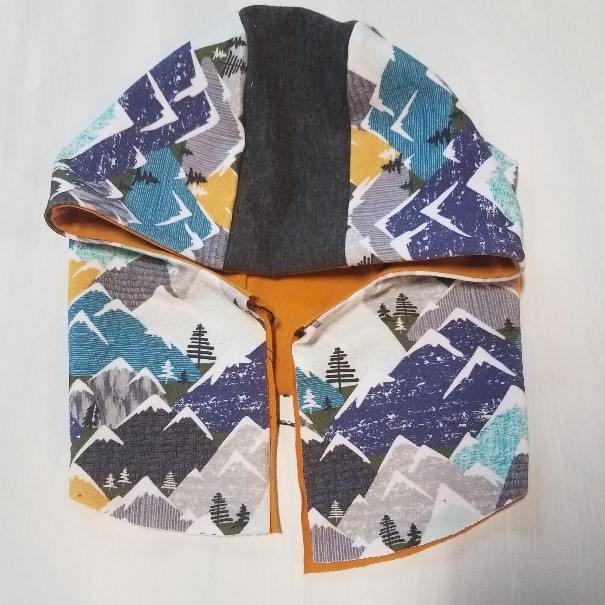 Now you can continue with the instructions as stated in the pattern.
Piping
1.     Cutting
This one is super simple. Measure the princess seam to get an idea of how much piping you need. This size 6 needs about 13".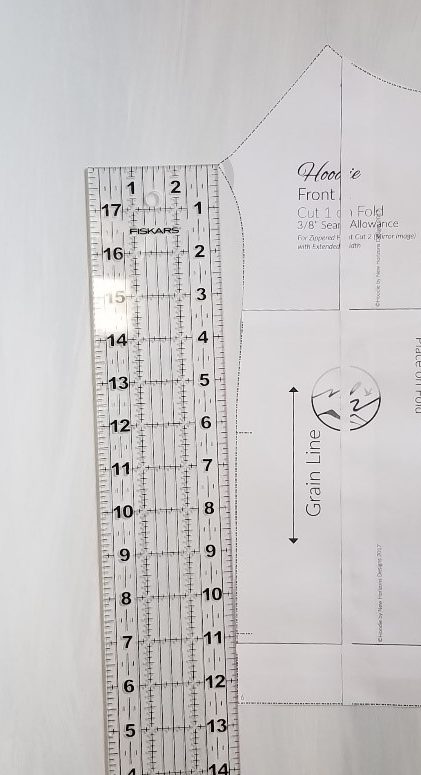 I wanted the piping to stick out about ½", folded, plus 3/8" seam allowance, so I need a width of 1 ¾".
Cut 2 strips, 1 ¾"x 13" (or whatever is appropriate for your size). Press them in half lengthwise.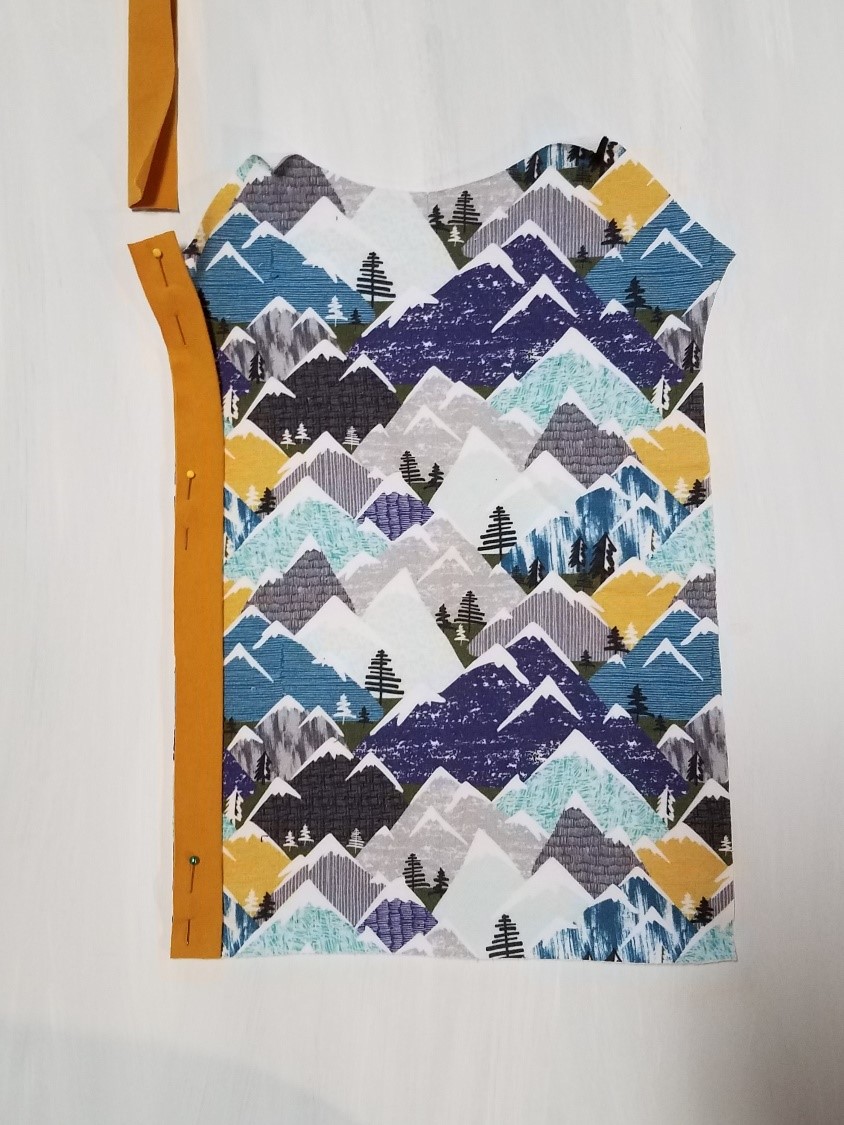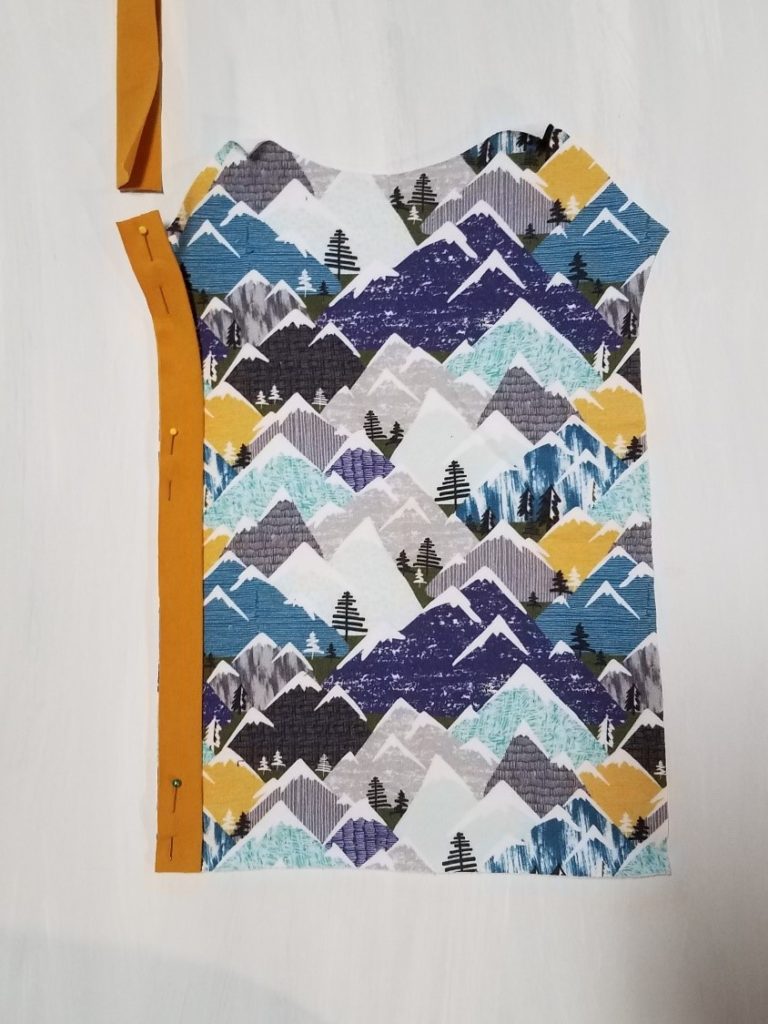 2.     Sewing
Align the piping with each edge of the front panel. Sew with 3/8" SA. Now you can continue with pattern instructions, just treat the piping and front panel as one piece.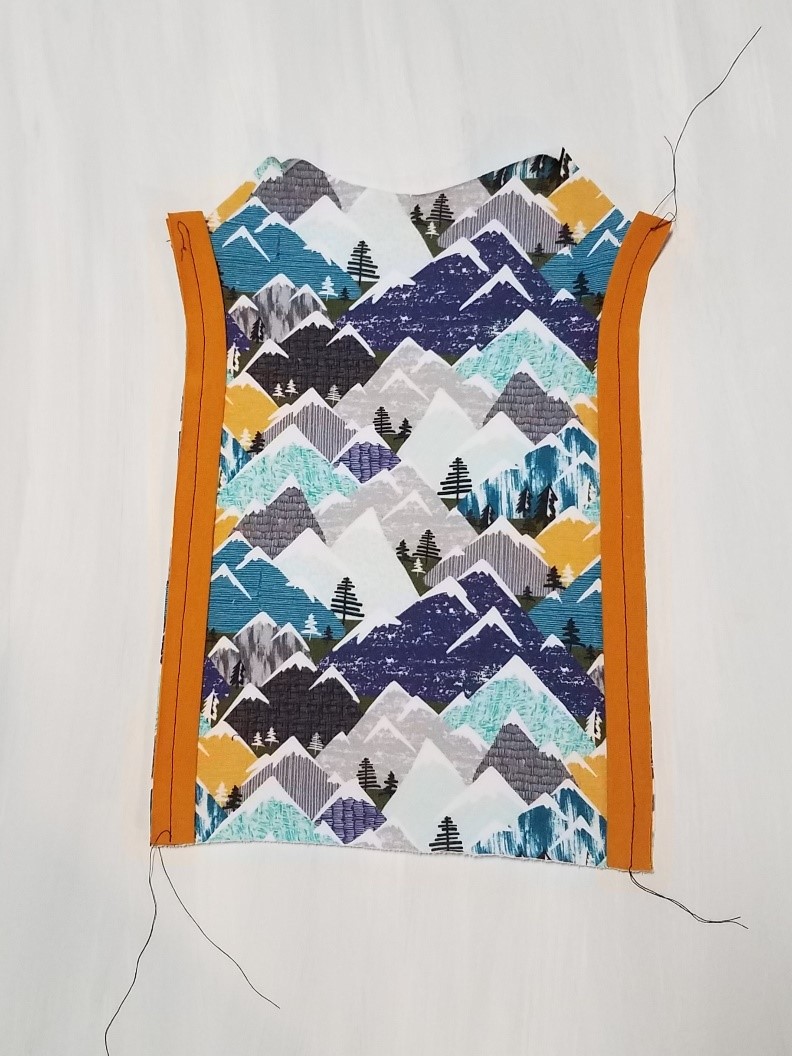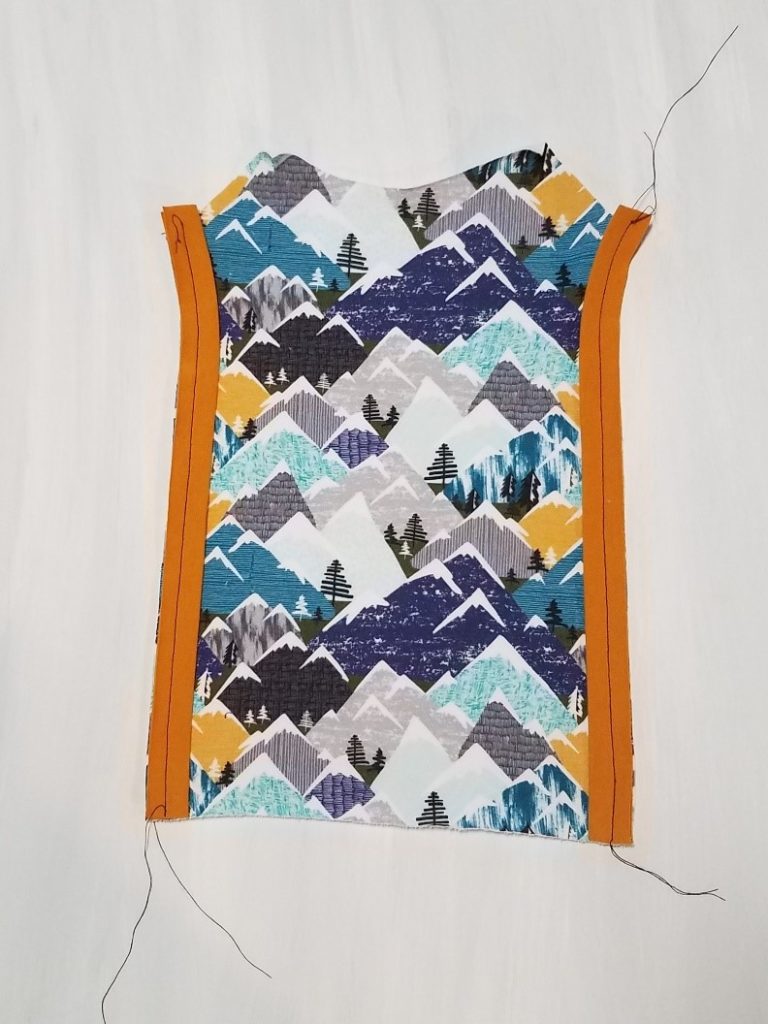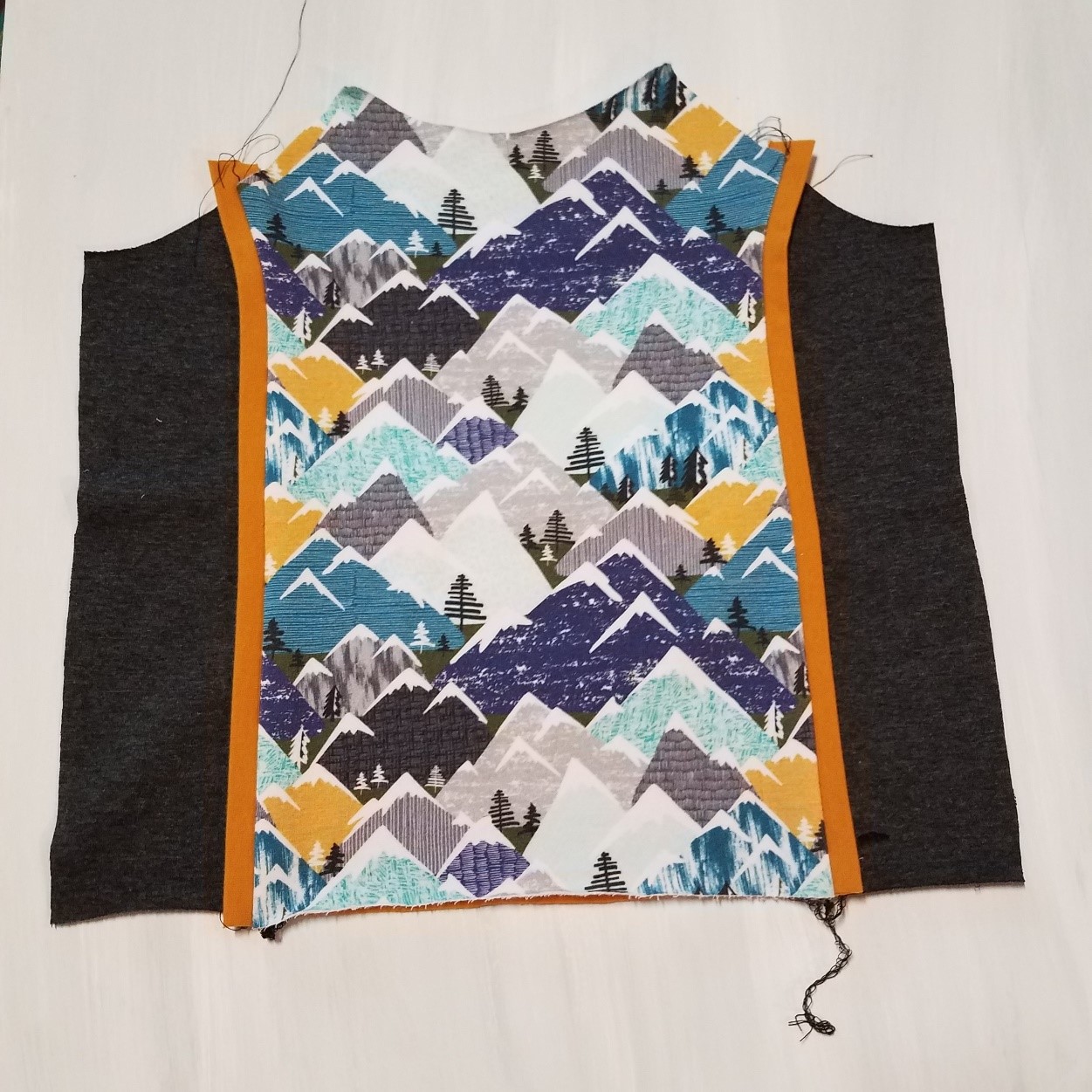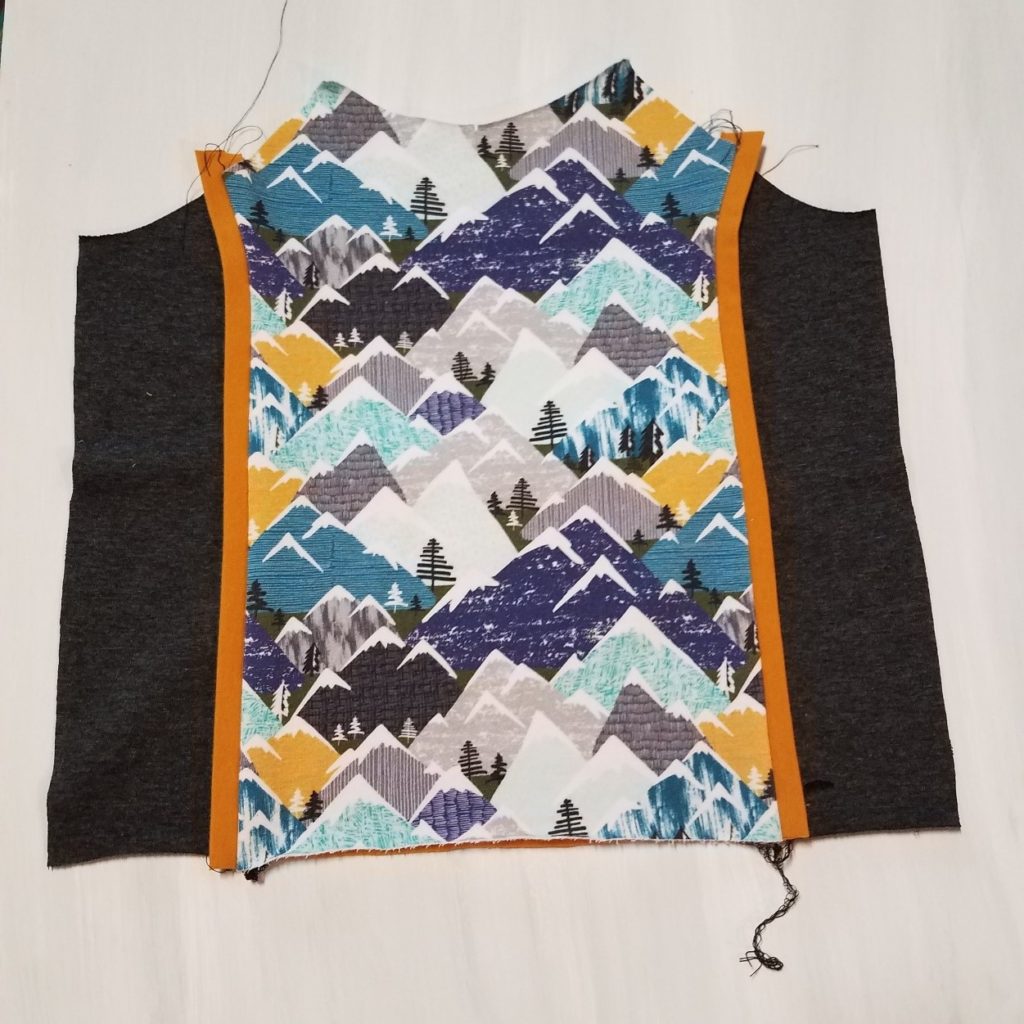 Stayed tuned next week for the half zipper hack for the Summit Peak hoodie in part two. Until then have fun adding these great additions to your Summit Peak hoodie!