Are you tired of these pesky wrinkles and pulling at the armpit?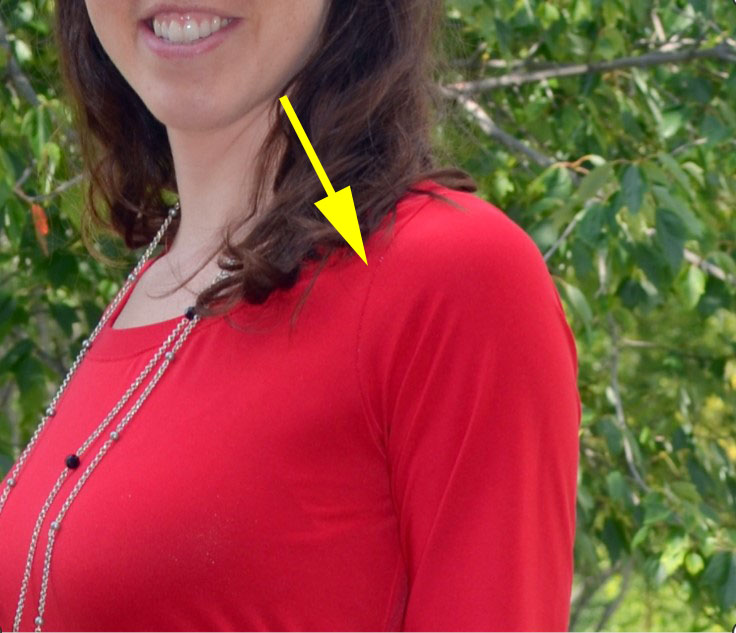 If you suffer from this problem, you may just have broad shoulders! The yellow arrow below shows you where the seam hits my shoulder, and the blue arrow shows where an inset sleeve is drafted to hit – at the actually shoulder joint.
New Norizons broad shoulder adjustment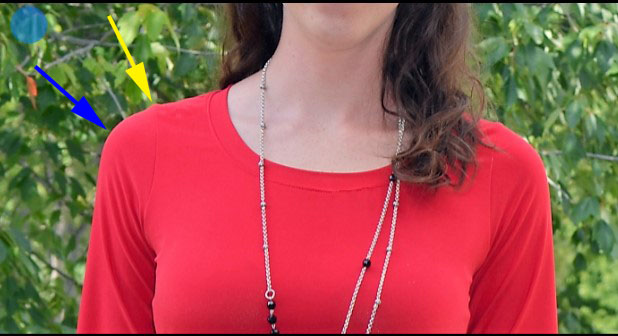 Now, I've known for quite some time that I have broad shoulders. And I've seen and tried several different methods to adjust for broad shoulders. But…when I was testing the New Orleans Tee, Terra said something that blew my mind (in a good way!) and changed how I approach my broad shoulders. It was something simple, but life changing!
You see, I've always been told to adjust ¼" here or ½" here, but rarely did that really solve my problem. Terra suggested to first measure to see how wide your shoulders are, then understand the width of shoulders the pattern was designed to fit, and finally, adjust accordingly! Simple, right?! It really is! And I found out that I needed a much larger adjustment than ¼" so I could finally fix my problem! Visit our blog post Taking Measurements to see the shoulder width chart for your size.
So here's an example of how I adjust the New Orleans Tee to fit me…
To measure, you want to start the tape at one shoulder joint and stretch it across your upper back (behind your neck) to your other shoulder joint. This is a visual of how I did mine: 
I chose the shirt size to make based on my bust measurement, and then measured to see how wide the shoulders are. In this case, the size I measured was drafted for a shoulder width of 14". You can see in my picture that my shoulders are 16" (maybe even a touch over that!), so I need to add an inch to each side. To do this, you want to follow the same slope as the pattern, extending the inch, and then blend it back to the normal armscye curve. There are a few other methods (like slicing and moving), but this one seemed the easiest to me. Below you will see the yellow star shows where the pattern piece ends. The blue star shows the extra inch I added.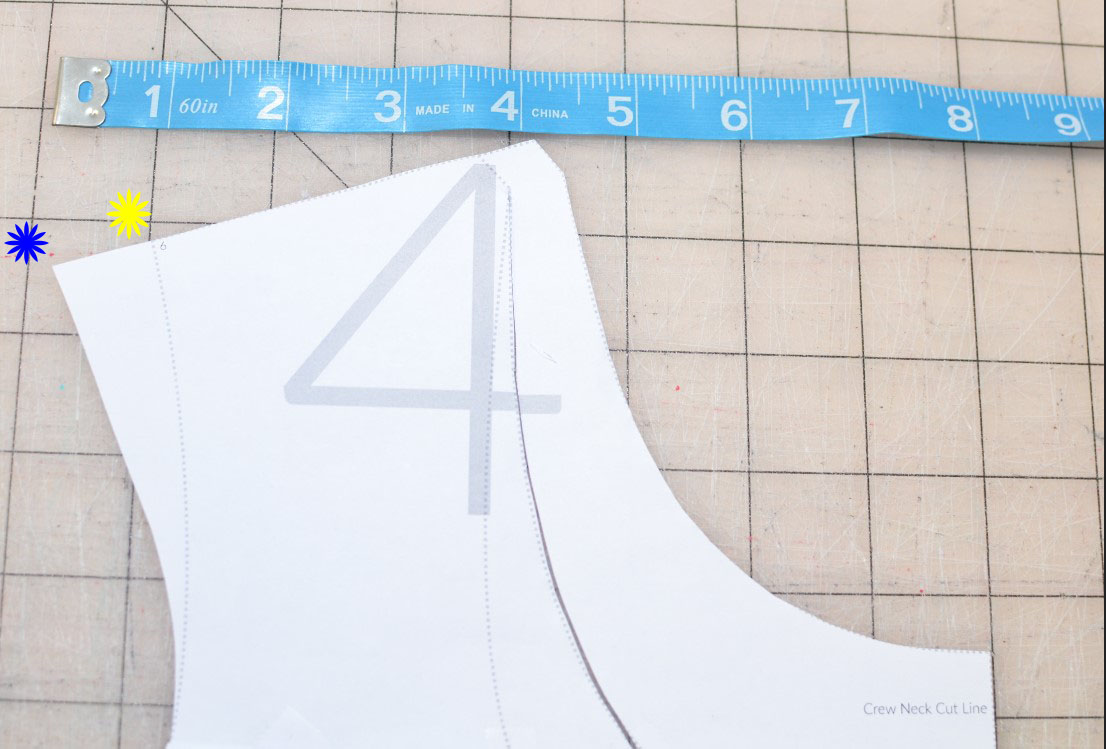 Make sure you perform the same step for the back bodice piece!
Then you're ready to cut your fabric and follow the rest of the pattern instructions.
Here's how my adjusted one turned out: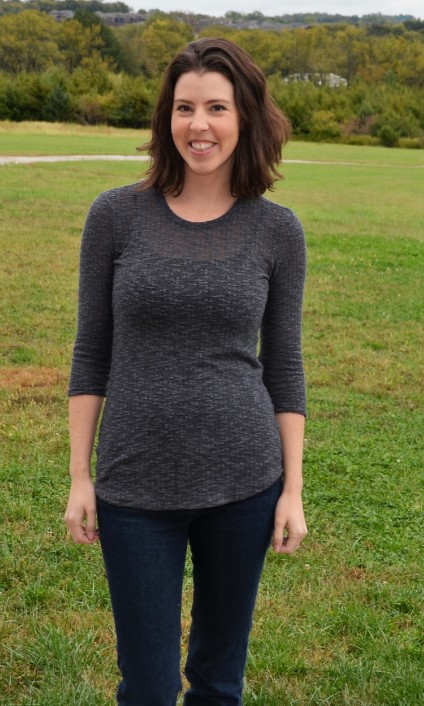 Take a closer look at where it hits now…it's at my shoulder joint! And…no wrinkles!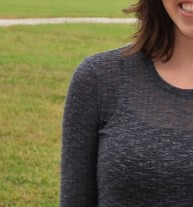 And a picture of the back for good measure…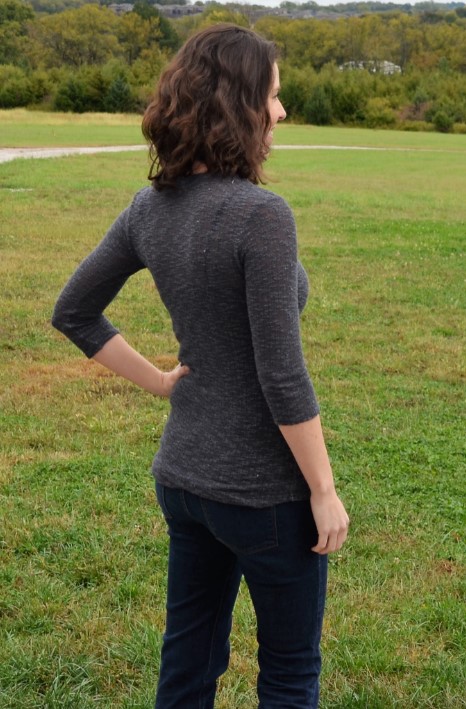 And another just for fun