Today's blog will feature a Coverstitch Review on the Brother CV355o
This site contains affiliate links to products. We may receive a commission for purchases made through these links.
Hi Everyone!
This is Marta from @the.pickle.and.the.banana on Instagram. I hope that you are all doing well and staying safe! I'm here with another machine review for you.
Today I'll be giving you my impressions of my Brother CV3550 Coverstitch machine.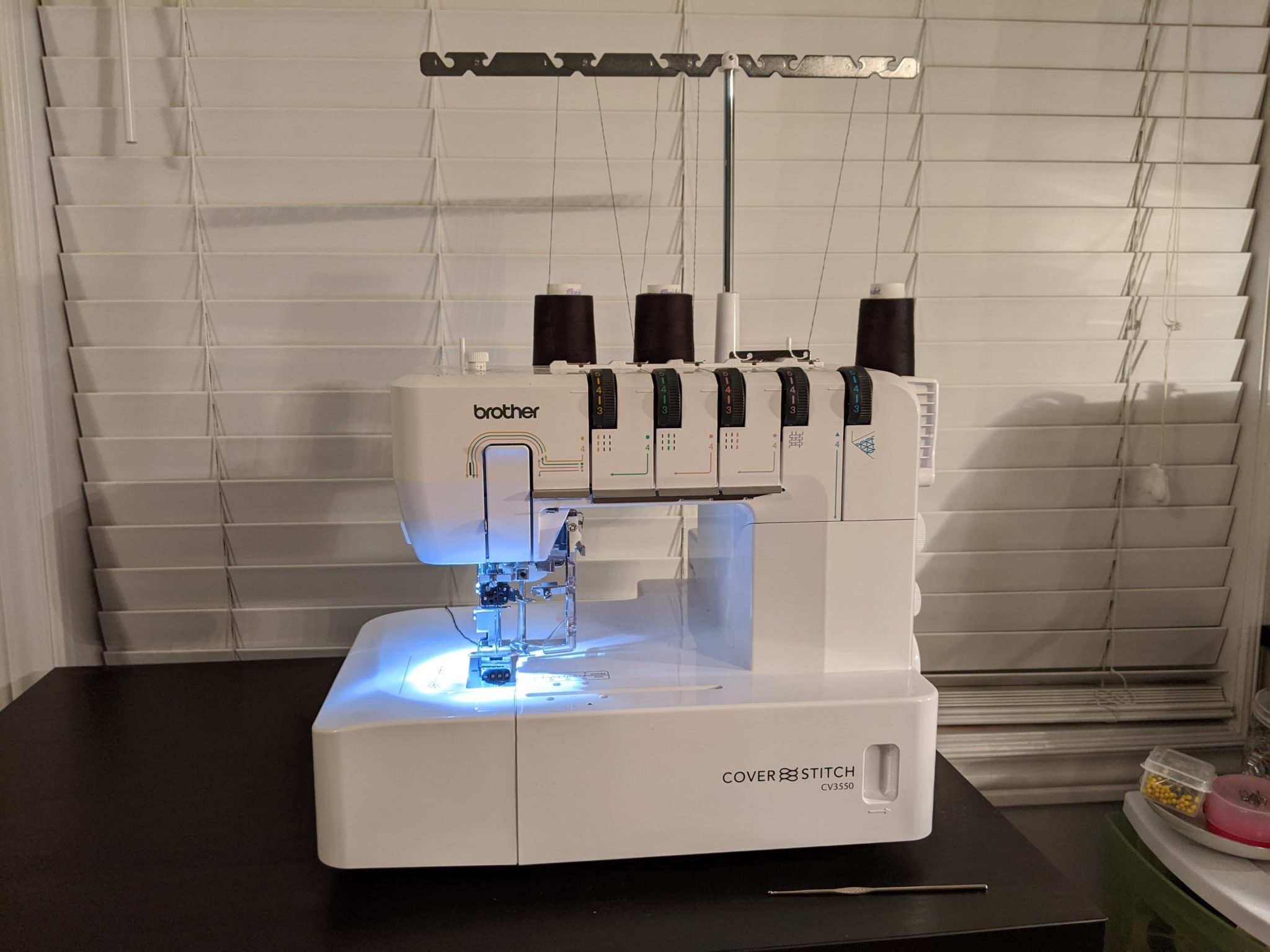 I have had this machine for about a year and a half. And, as with most new machines, I was scared to use it for the first few months. Once I got over my fears though…..it's a pretty good time!
I bought this machine because I have the Brother Serger, which I reviewed here a few months ago, and I'm really happy with it. You can find that blog post here. Also, the price point was more affordable than other models. I went with the five thread version because I wanted to be able to do the fancy stitches without doing a reverse coverstitch. But, I have to admit, I've been using two needles and reversing more often than using all five threads.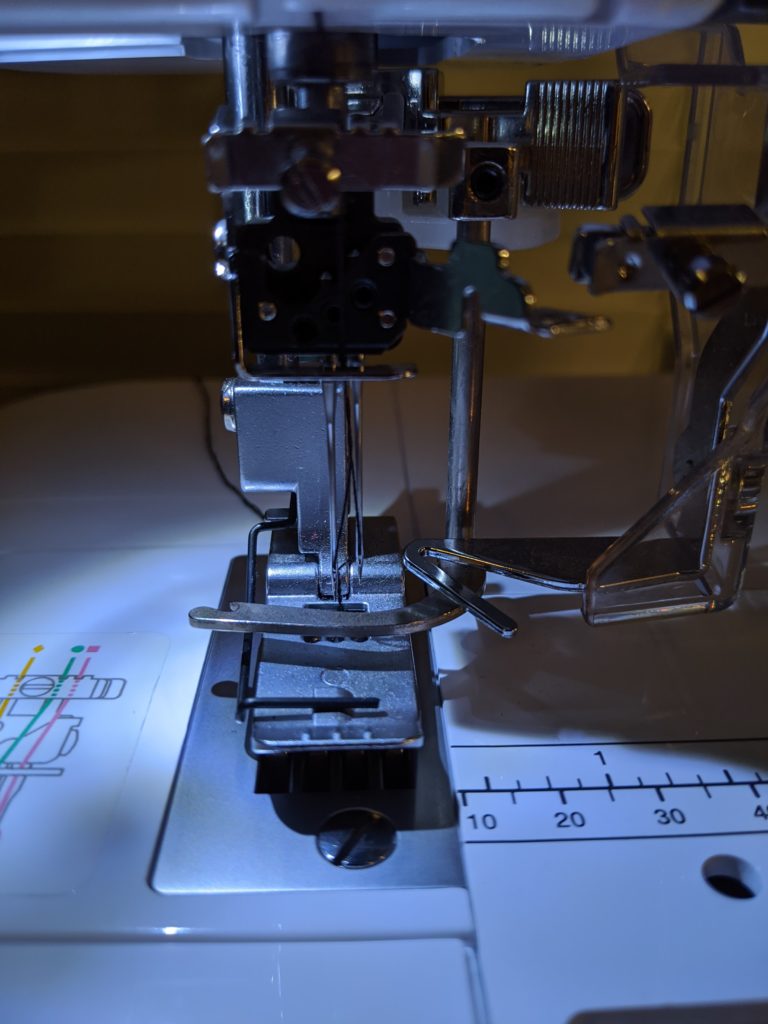 General Opinion of the Brother CV3550 Coverstitch
Before we go into the specifics of the machine, let me give you my general opinion. Overall, I enjoy using it and I love how it gives me a more professional finish on my garments. However, I have definitely been more frustrated with this machine than with any of my others. I had a lot of issues with skipped stitches at first. And ripping out a coverstitch is pretty much the worst when you have five threads. Like with a serger, if you find the "magic thread" it's super easy and pulls out quickly; unfortunately, that magic thread often eludes me. I did find that changing the type of needle I used has helped a lot.
I got these from Cleaners Supply/Wawak and they work MUCH better than the regular ones.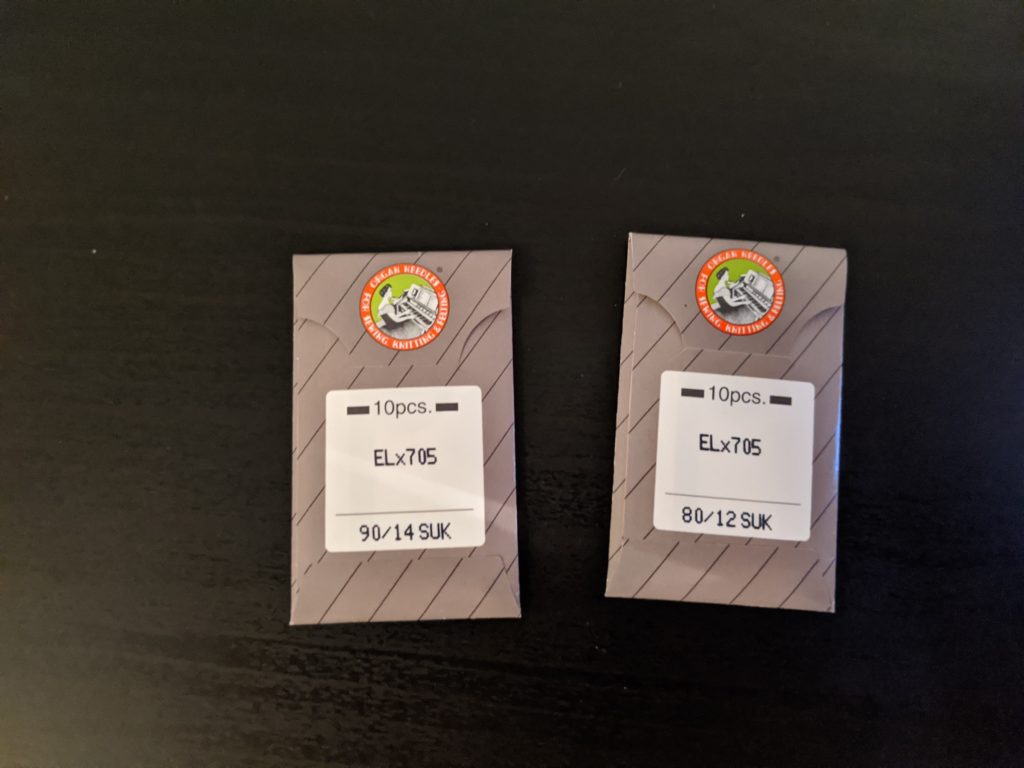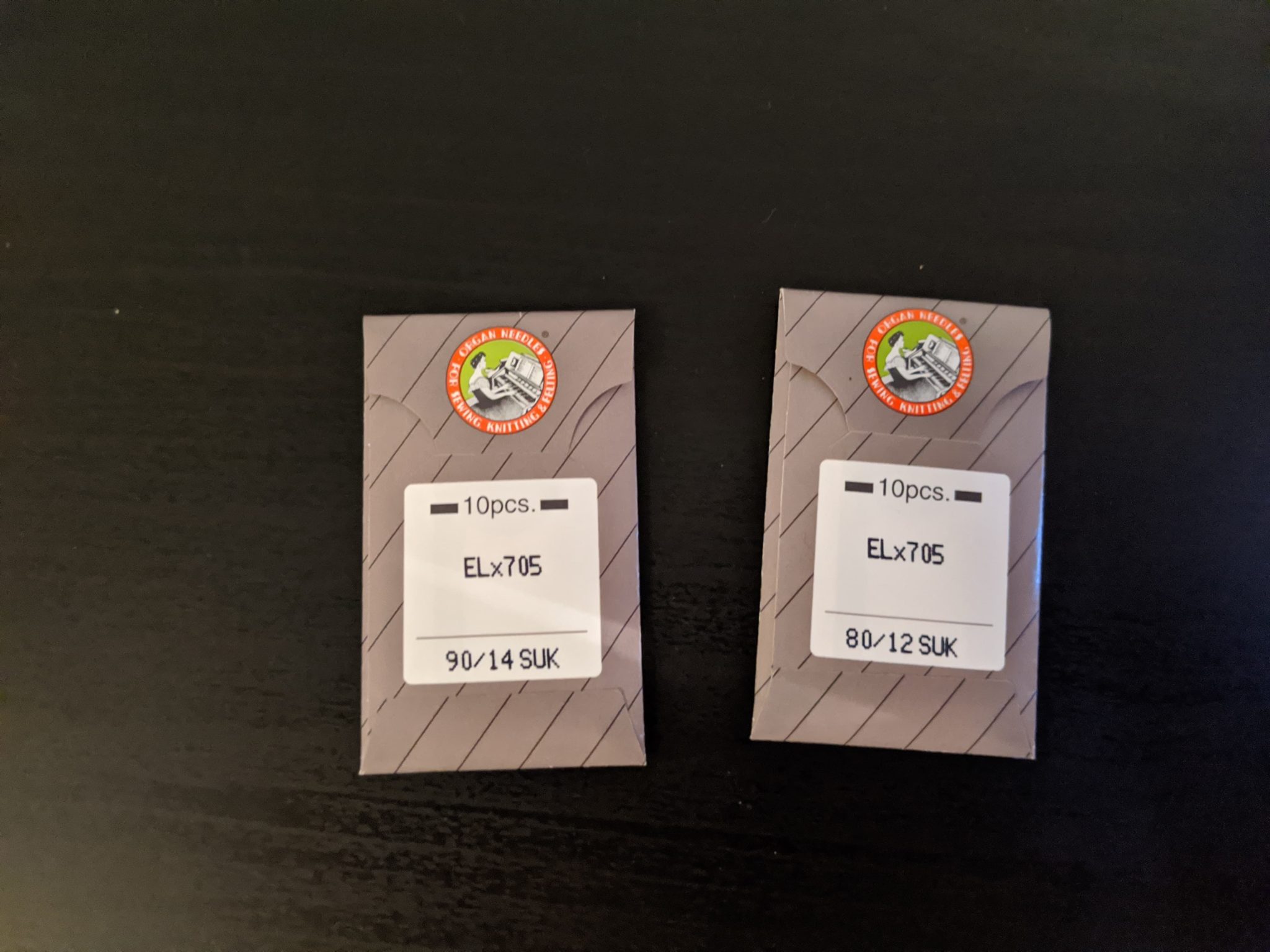 My other main issue with this machine is that the presser foot doesn't go up very high and if you have a few layers it's kind of hard to get them all shoved in there. You can lift the foot a bit more with your finger like this: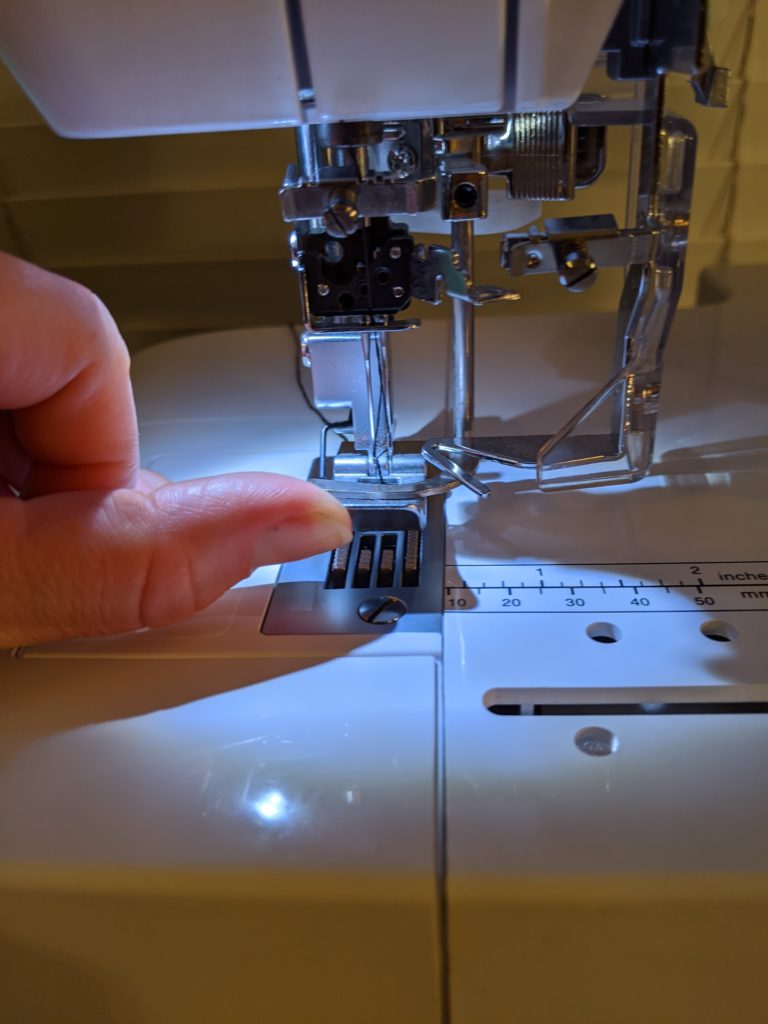 Tips
I have also found that it likes to eat my fabric more often than my other machines. Because there are so many threads, getting the fabric out can be difficult. I spent a lot of time yanking on in or cutting my threads. BUT THEN…..I discovered that if your fabric is stuck you can just pop this little part out and it loosens everything up enough that you can slip it out and cut the threads closer to the fabric so you don't have to rethread.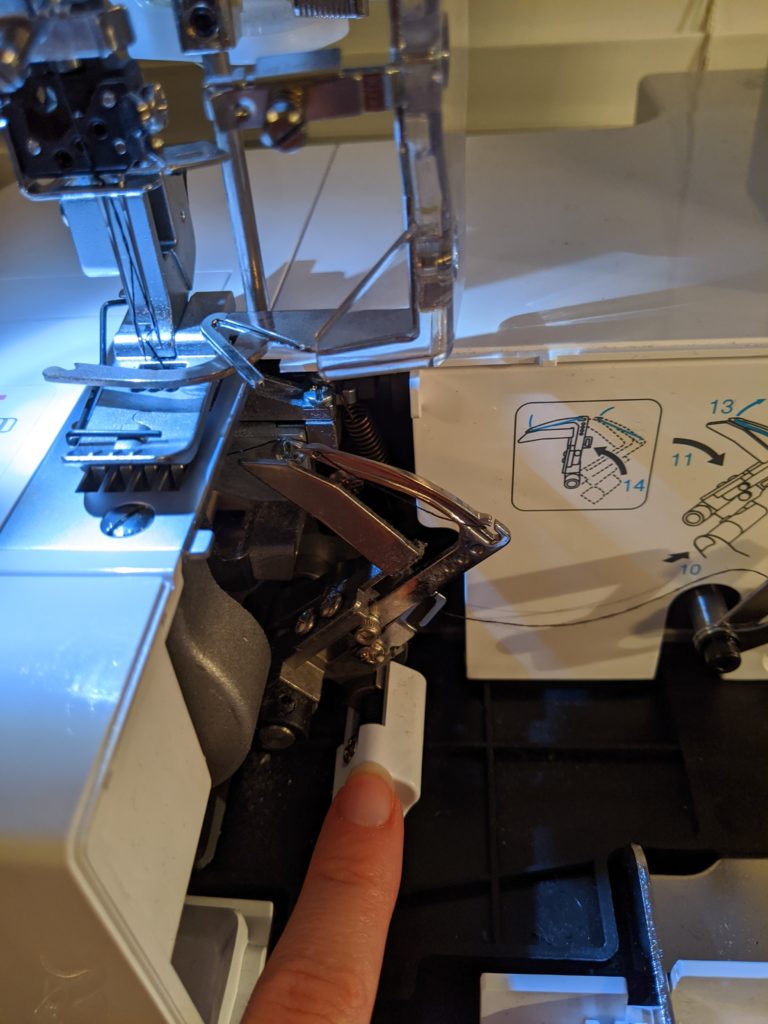 Another good tip that I learned is to get a little dental pick, or crochet hook like this one: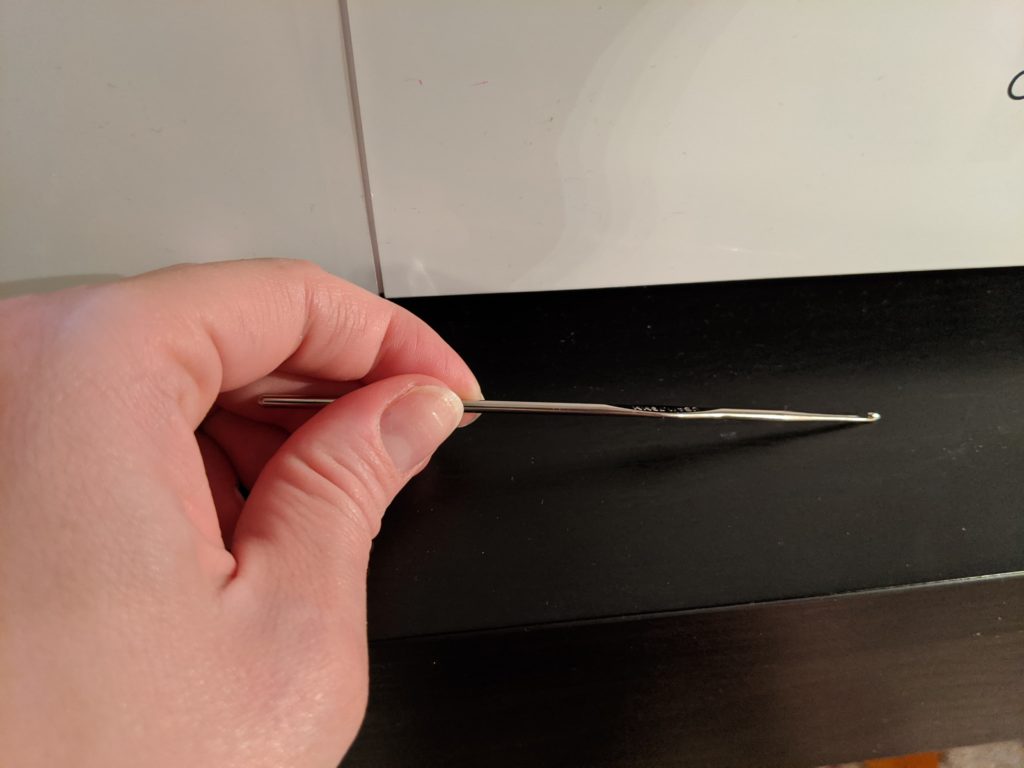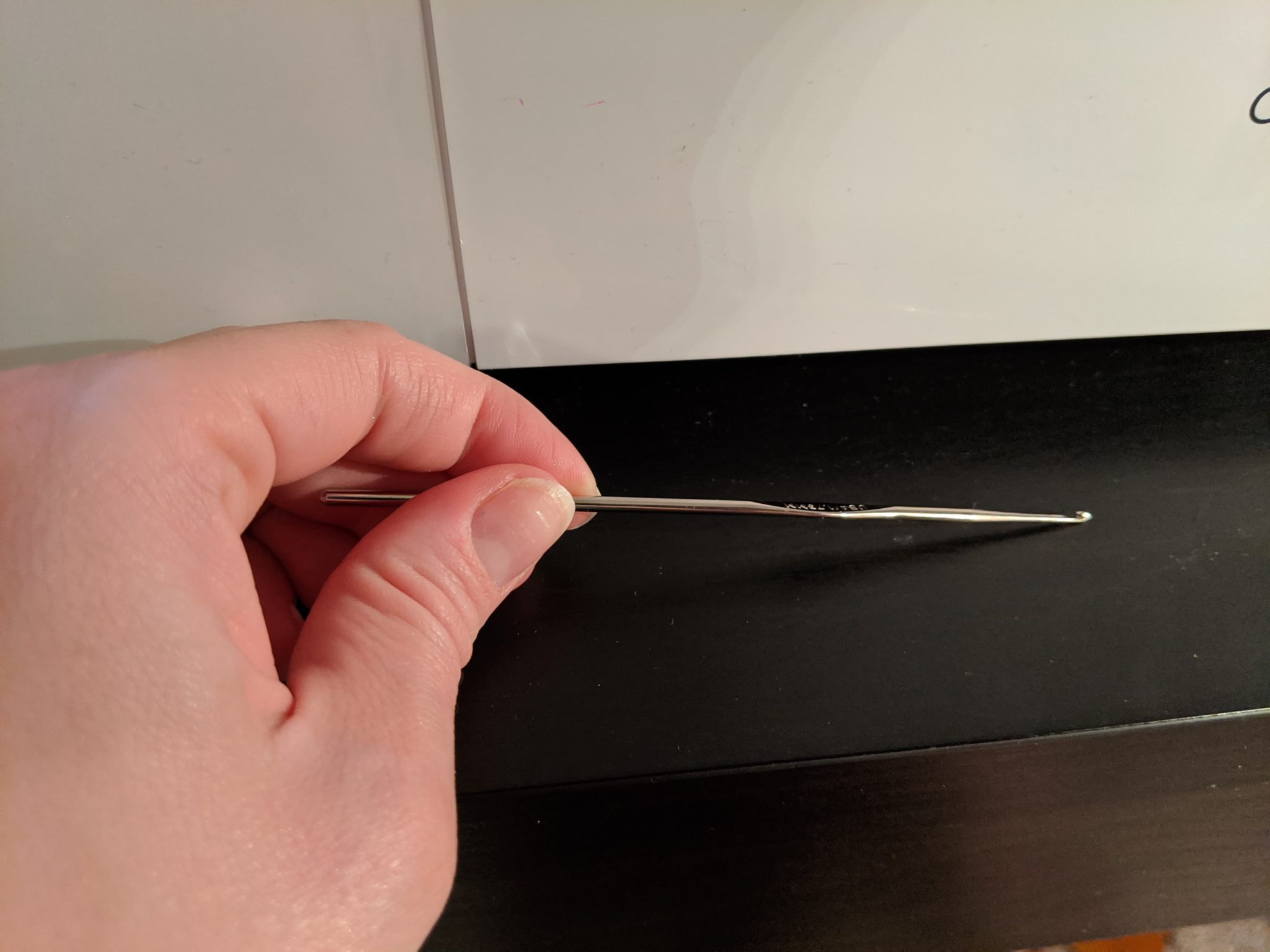 It has to be small enough that you can slide it under your presser foot when it's lifted. That way when you are done your stitching you can grab just the needle threads and pull them out.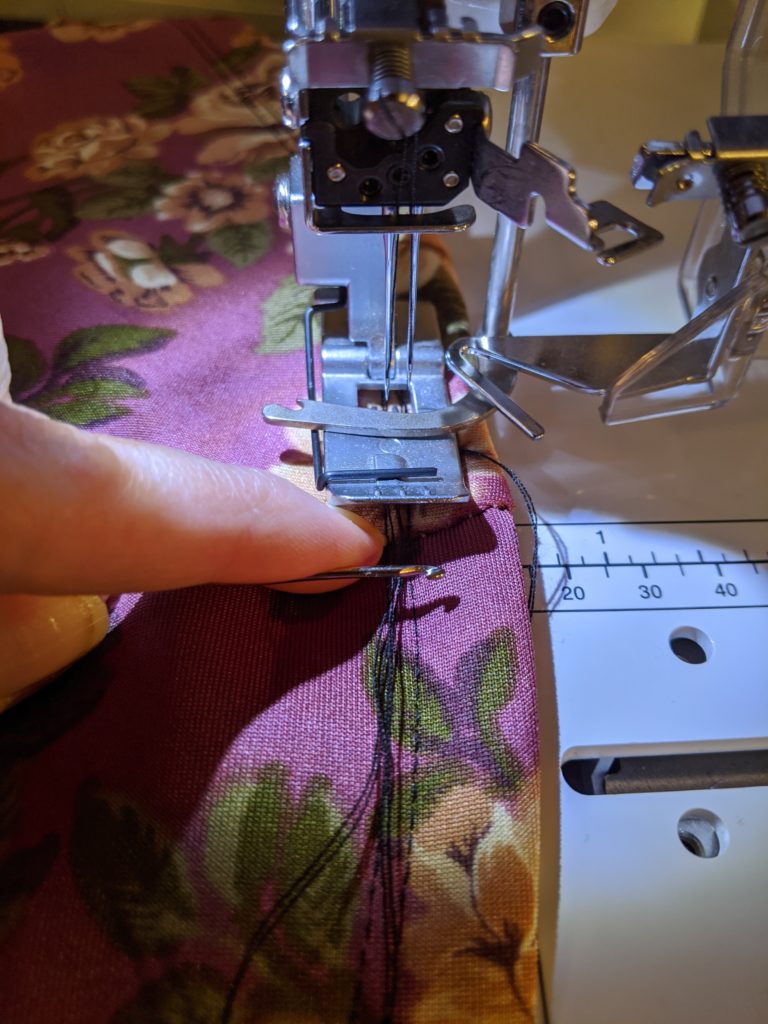 You can snip these threads before you pull out the fabric. That way the threads get pulled to the back and you can tie them off.
When you are pulling the fabric out, it's best to tug gently and on an angle, like this: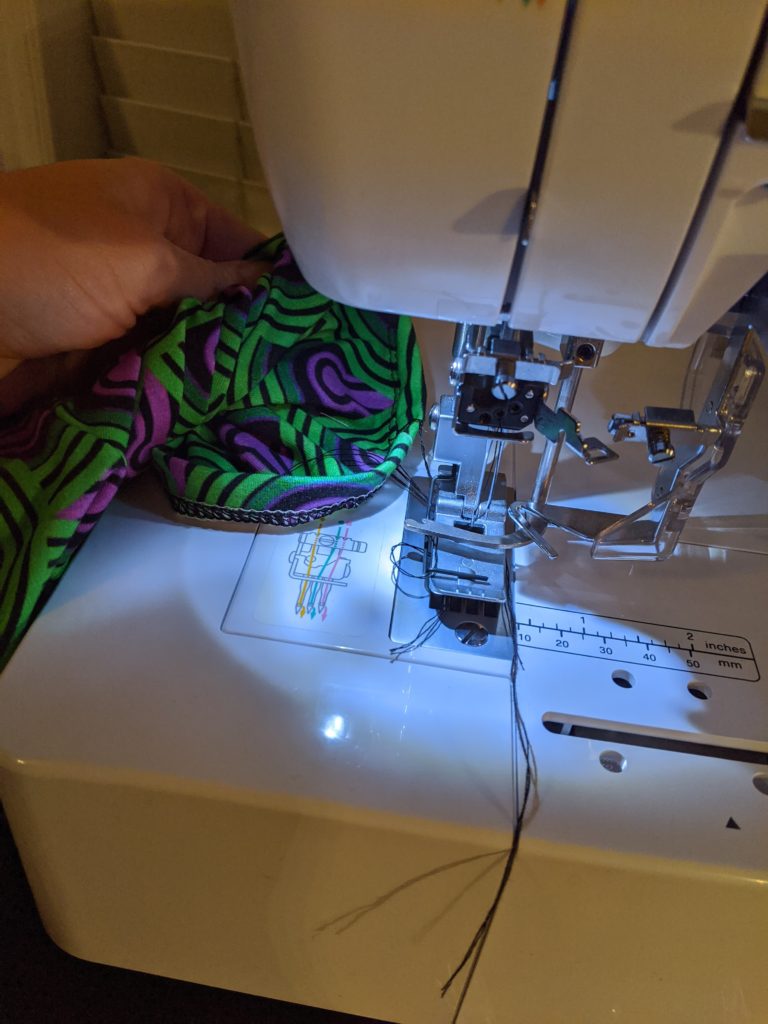 Threading
Now, let's talk about threading. Getting this thing going is much more complicated than a regular serger. But again, there are lots of videos on YouTube to help you out with that. And once you've done it a few times, it's no problem at all. Before you even get to the inside of the machine you have to twist the threads around the top bar in a specific way. I can't lie, it took me a bit to wrap my mind around how to do this properly (see what I did there? Wrap….my mind….and the thread).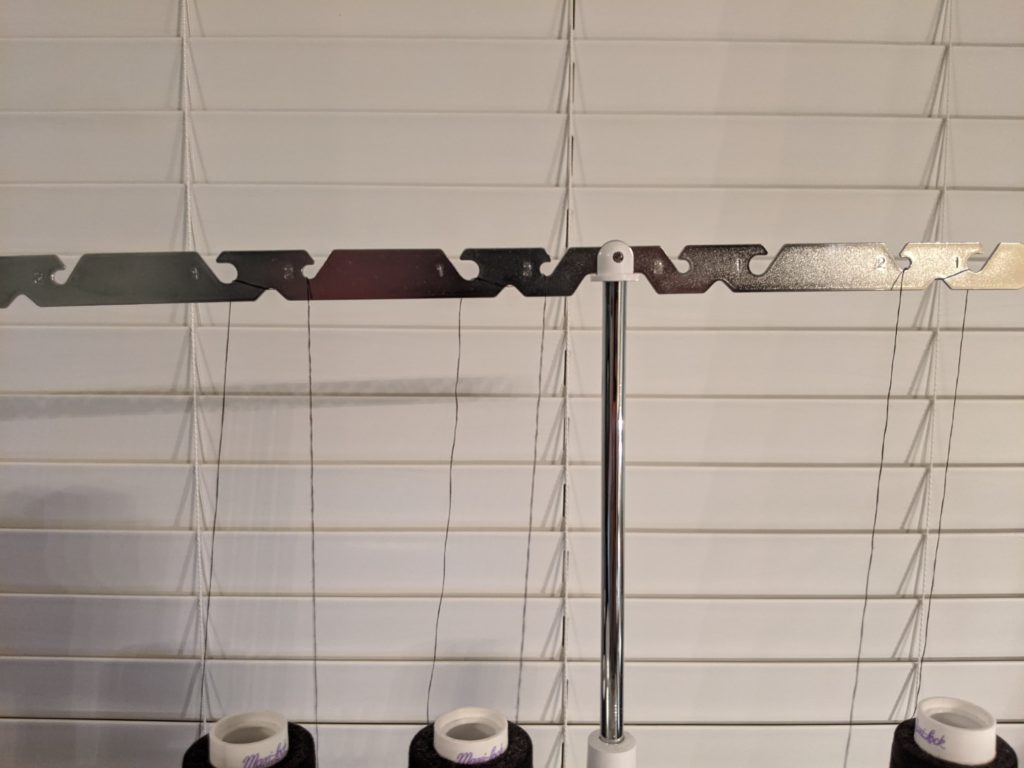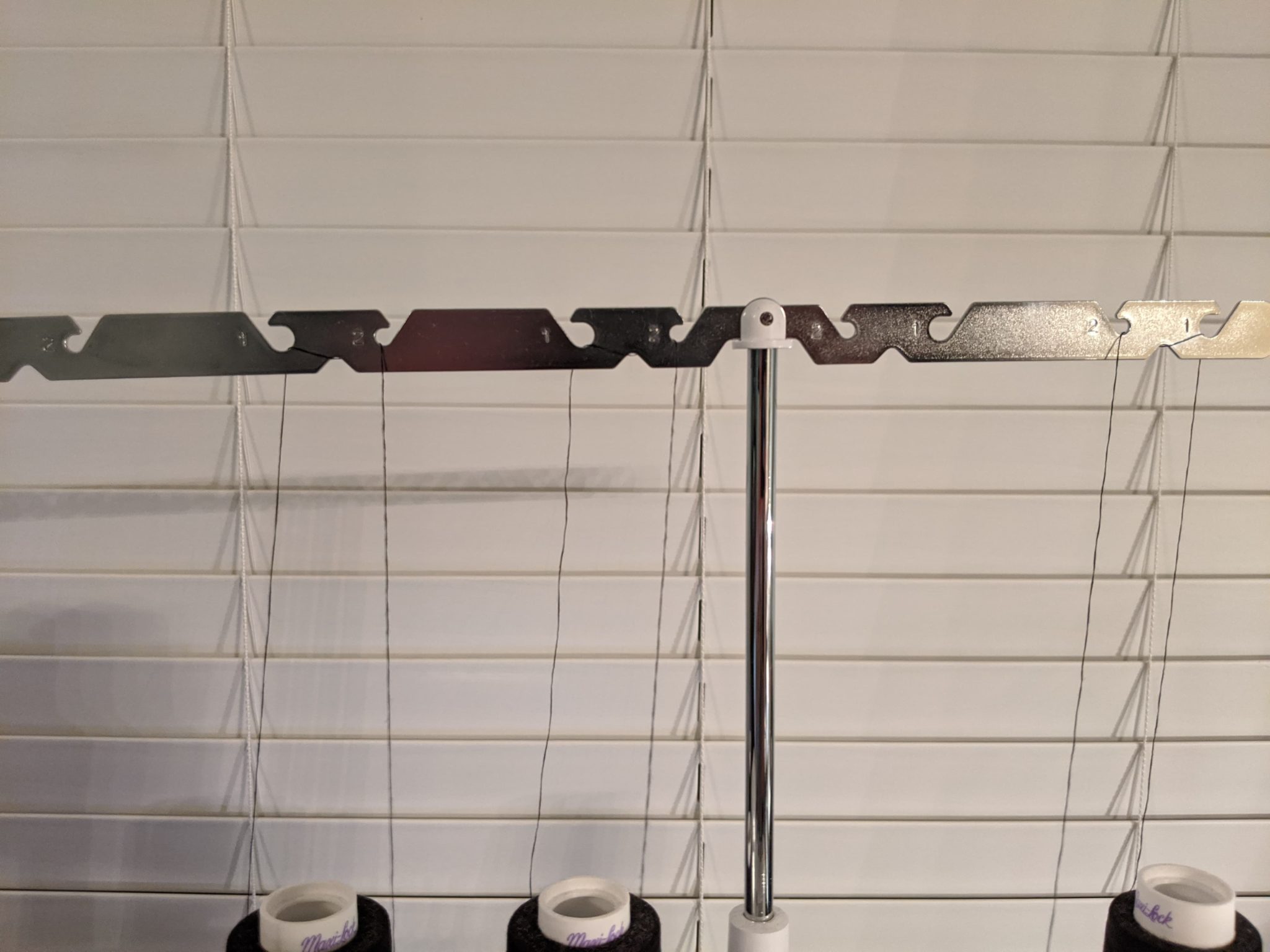 Once you get the machine open, this is what the thread path looks like.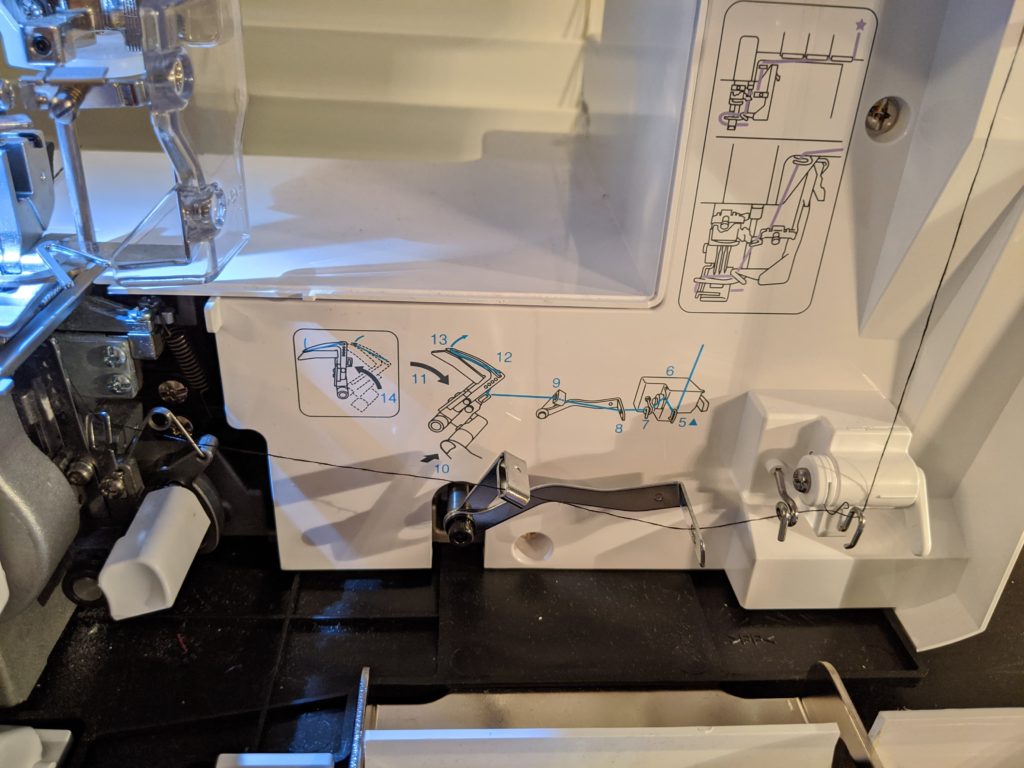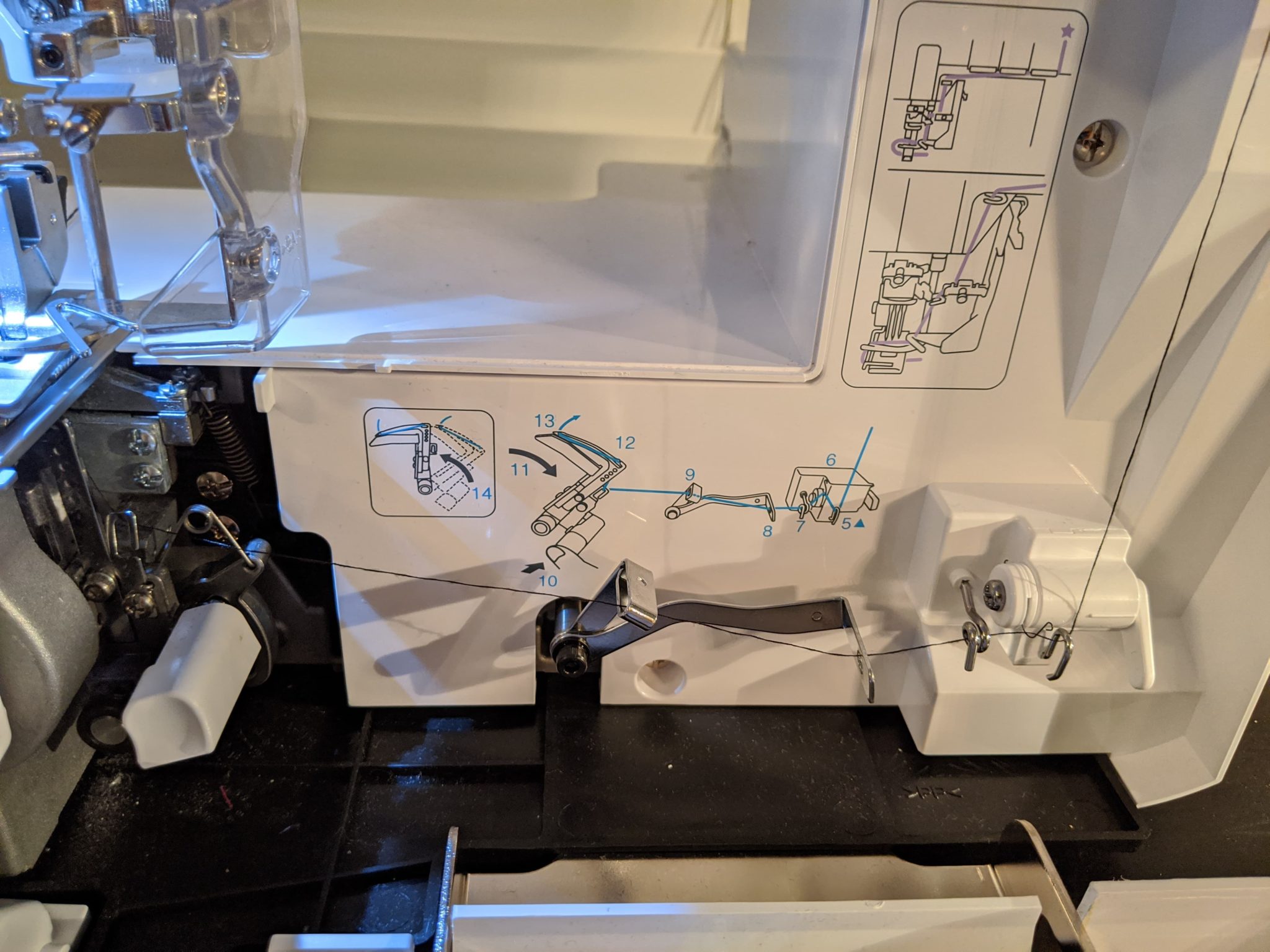 I have to say, one of my favourite things is that the inside has a place to snap in your tweezers and the key to get the needles out. I always lose my serger ones in my messy drawer.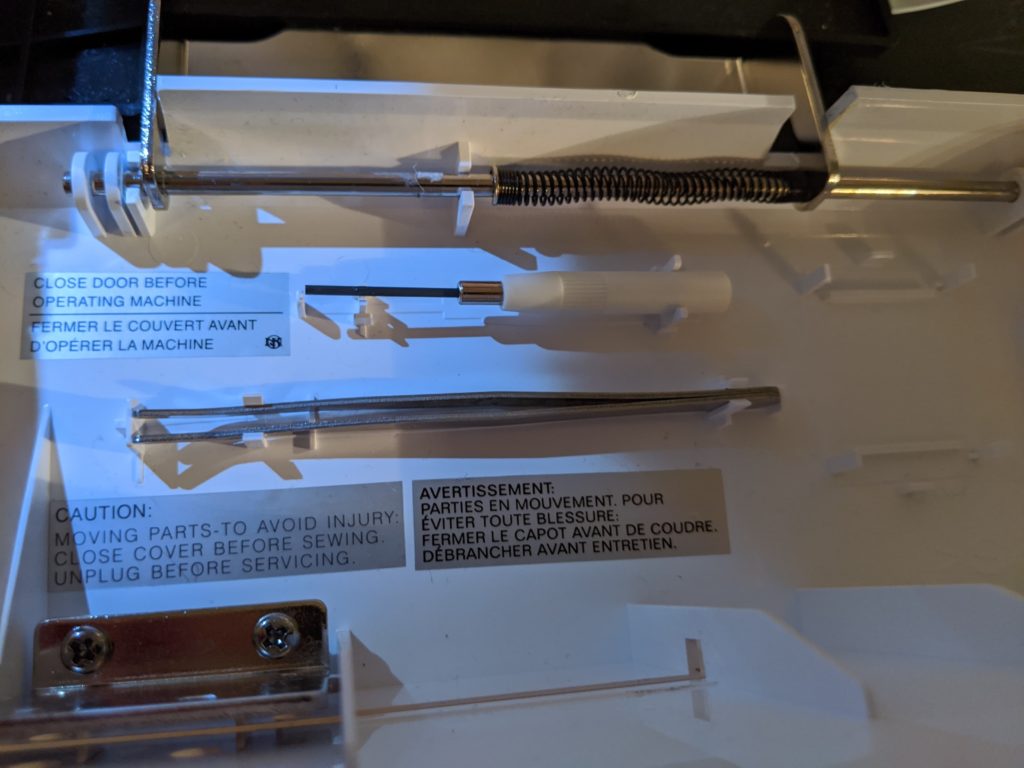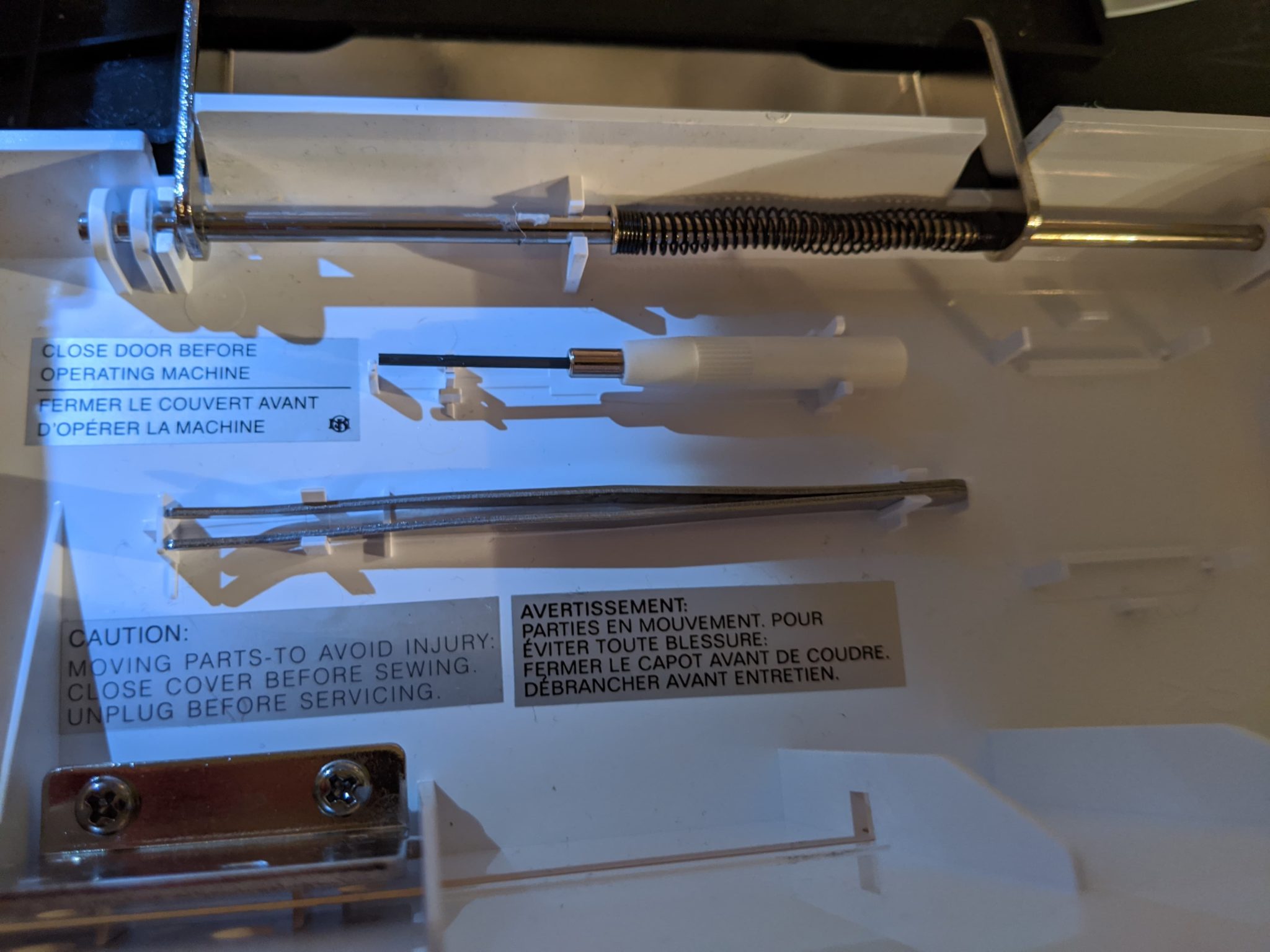 Final Thoughts
Overall, I'm fairly happy with this machine. The biggest drawback is the small amount of space under the presser foot. But really, it's unlikely that I'm going to be using it for fleece or thicker fabric.
My best advice would be to approach each use with a zen mindframe and more time than you think it's going to take. It's definitely more finicky than my serger.
There are lots of things you can do with your coverstitch and it's really fun to play with. I hope this general overview gave you a good idea of how this particular machine behaves. If you have any questions at all, feel free to jump over to the New Horizons Facebook group and give me a tag, @Marta Gloger. I'm happy to answer any time.
Happy Stitching everyone!
xoxo
Marta