Why You Should be Using PDF Patterns
By Kate, Sewing from Scratch on YouTube
To start things off, let's clear up what a PDF pattern is and all the logistics of them. A pdf pattern is, quite simply, a file you purchase online from a designer that you can then use to create a garment, home goods, bags, etc. For the sake of this post, we're just going to be discussing garment sewing patterns.
The actual purchasing part is quite simple and very similar to any other online shopping experience you might have across the web. Navigate to a pattern, add it to your cart (maybe add a few more) then check out. But what happens next? Well, this can vary by designer, but here at Pattern Niche you can immediately download your new finds through the link that appears after submitting payment. You should also receive an email with your receipt and a link to your account downloads. You can access this anytime by logging in on the website. Some companies will limit your downloads, while others, like us, allow you to download as many times as you need. We actually have a whole video on purchasing, downloading and printing your patterns that you can access right here.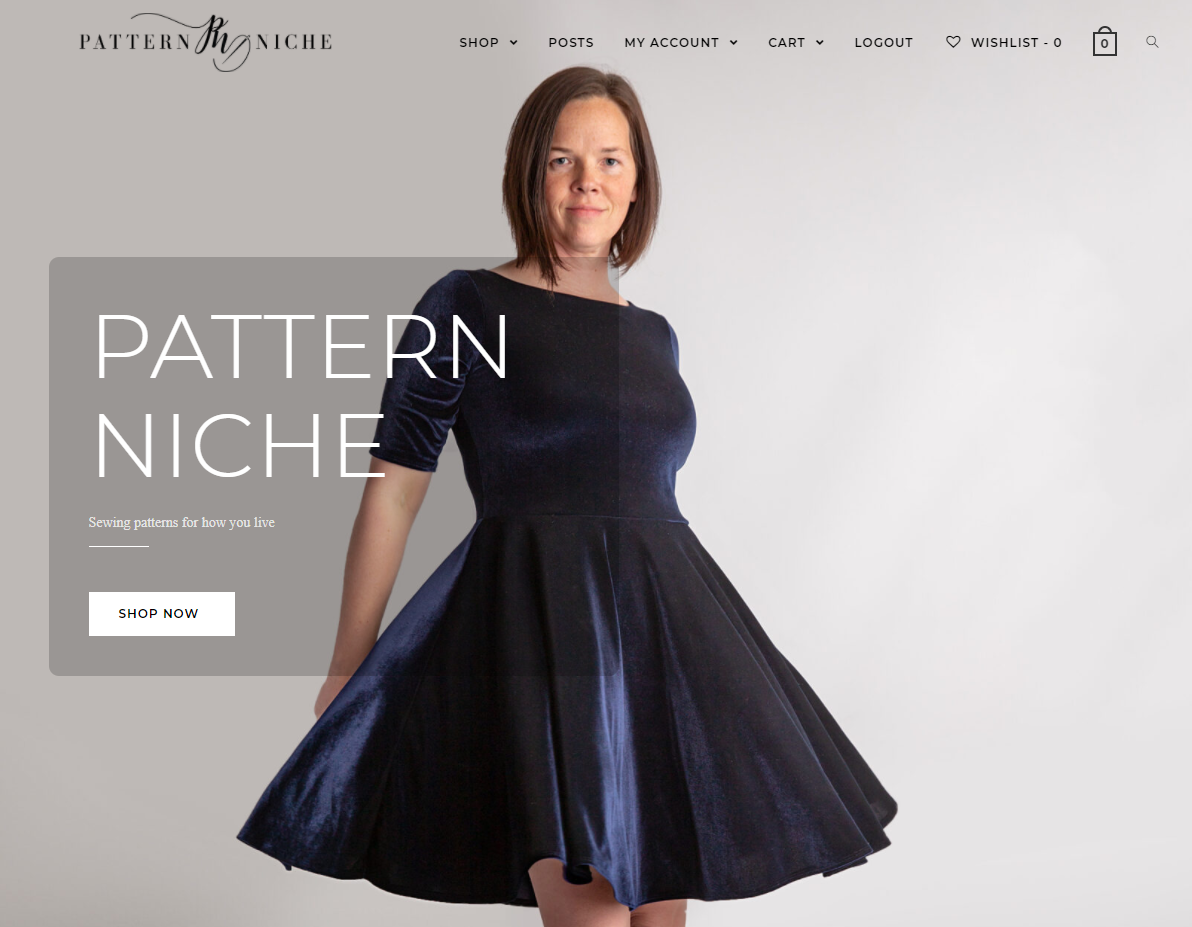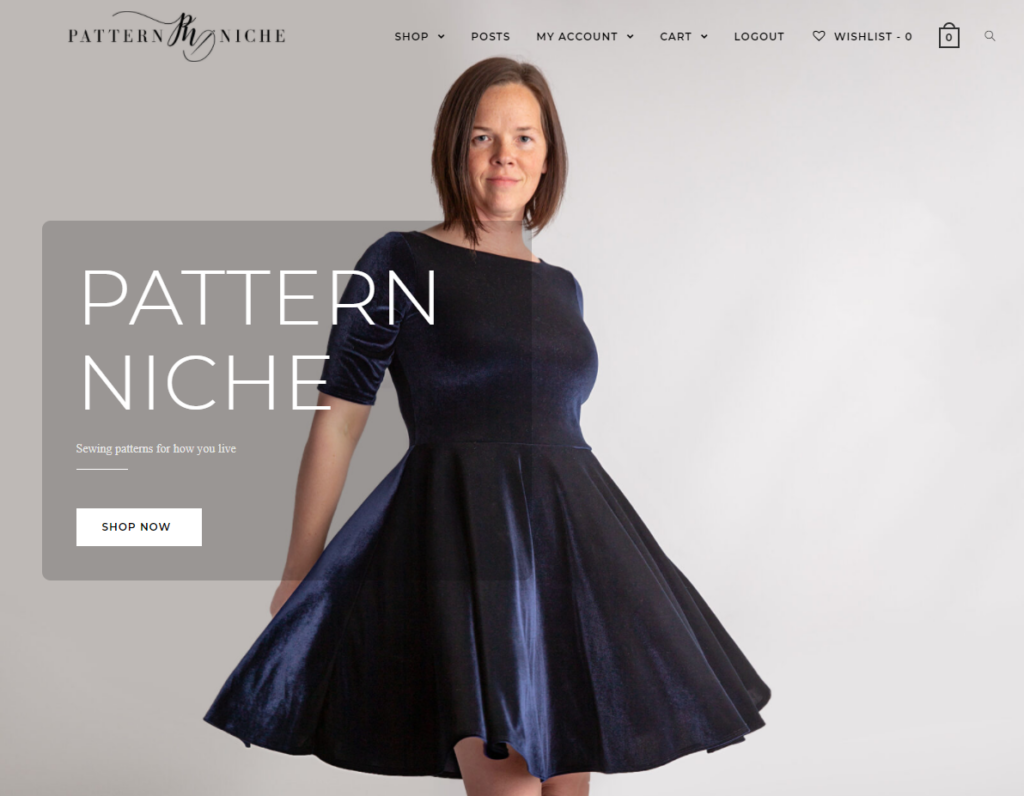 Once they're downloaded you need to get them out of your harddrive. We offer letter, A4, and A0/copy shop files for your convenience AND we also offer projector files. You can learn more about that in this video.
So that's all well and good. But WHY would I go through all that trouble when I can just hop over to JoAnns and grab a Simplicity pattern for $1.99? WELL! Hang on to your hat because this is going to blow your mind!
REASON #5 – CONVENIENCE
Remember that little thing that starts with a C and ends with "ona"? No, not the beer, the one that means we have to stay home? Order everything online? Sewing patterns included! From the comfort of your own home, hell, even your own BED (or toilet, let's be real) you can browse & buy sewing patterns. 

Most sites are super easy to shop to allow for optimum inspiration. BUT, another one of my favourite perks of PDF patterns is the LAYERS. You don't have to print all the sizes at once. Simply figure out what size you want to use, deselect the rest, and then print or project for ultimate convenience
REASON #4 – OPTIONS
Many PDF or indie patterns offer loads of views and options in one file. Plus, a lot of times buying from the same company means you can mix and match pattern pieces across designs because they often use the same block. Ie. grab those pretty flutters from the Pier 7 top and stick them on the boardwalk wrap dress.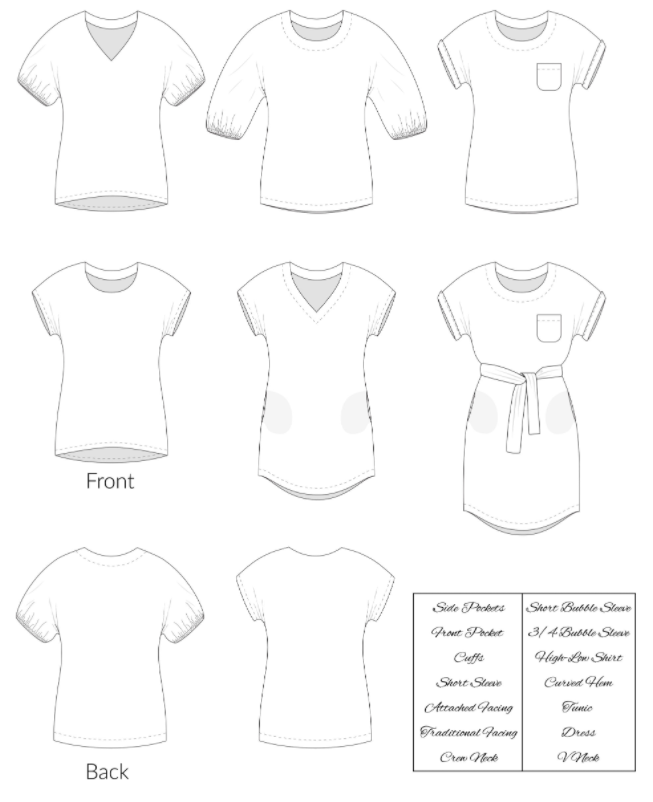 I find pdf patterns to be great for beginners, too, because of all the options. You might be totally in love with a certain design, but feel that it's out of your comfort zone in terms of sew-ability. The great part about that is there are a ton of designs that offer simple sews with elevated options so you can graduate through the pattern, getting loads of bang for your buck.
And let me just sneak this gem in here – free patterns ev-er-e-where.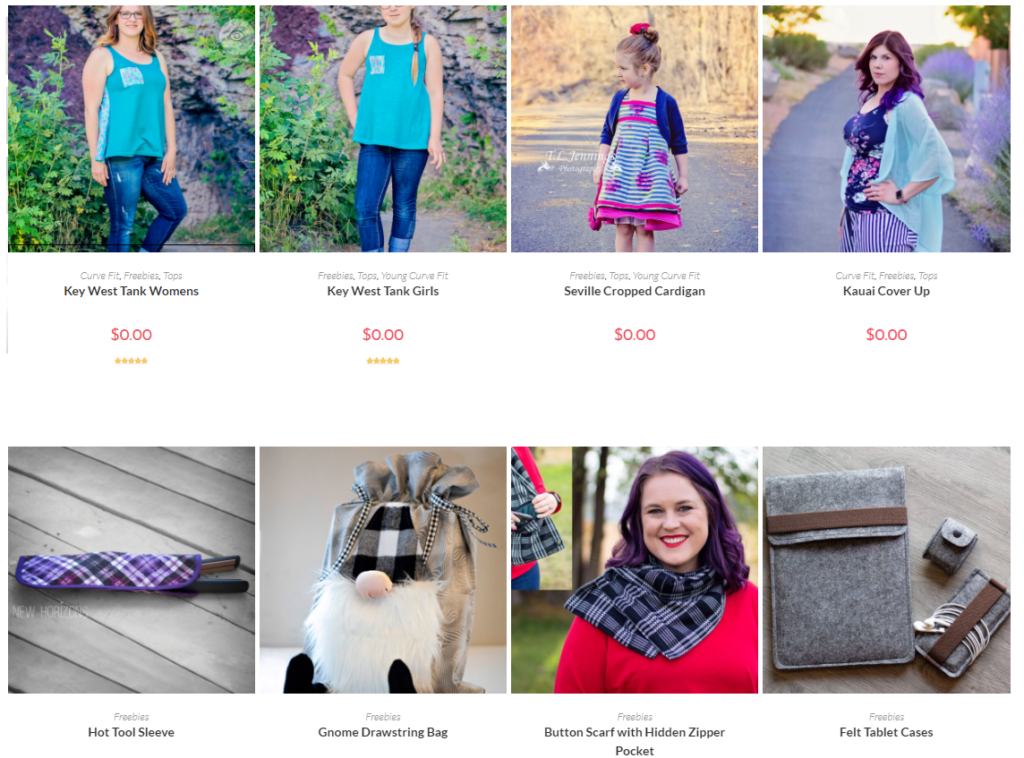 REASON #3 – AVAILABILITY
Ever get your heart set on a Big 4 Pattern, only to head down to the shop and find out they're out of stock? Not with PDF patterns! The only reason digital download would be out of stock is if the designer completely retired the pattern, which isn't all that common.
And did I mention you can shop from shops around the entire world! This means you're not limited to what might be "popular" in your area. Love European or Japanese edginess? You can make it. There's also almost always a sale or discount going on somewhere (hello BOGO!)
I also find that indie designers, in general, offer more than commercial companies. A lot are now offering extended sizing to be more inclusive. There's designers catering just to plus sizes or just to petites, meaning you'll get a more accurate fit for your body type.
Quite possibly my absolute most favourite part about buying digital files is that a lot of companies are offering eco-friendly, zero waste, paper free options in the form of projector files! No need for a printer, no need for paper or tracing, simply set up a projector and get cutting!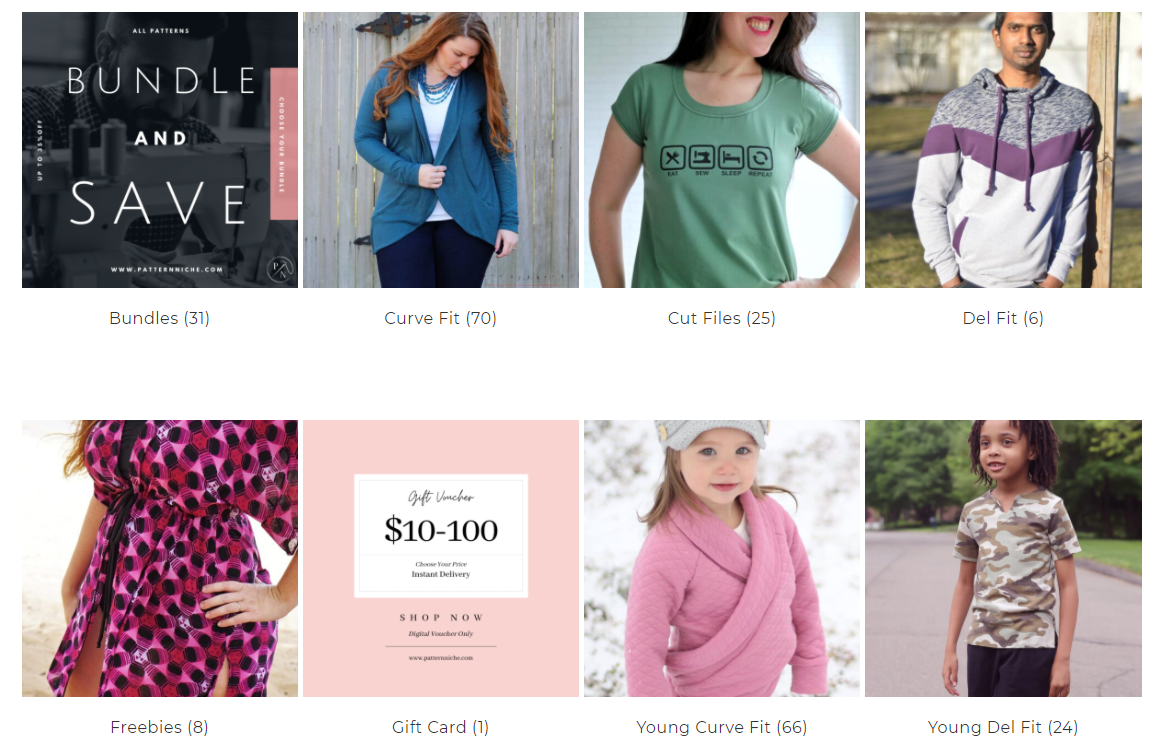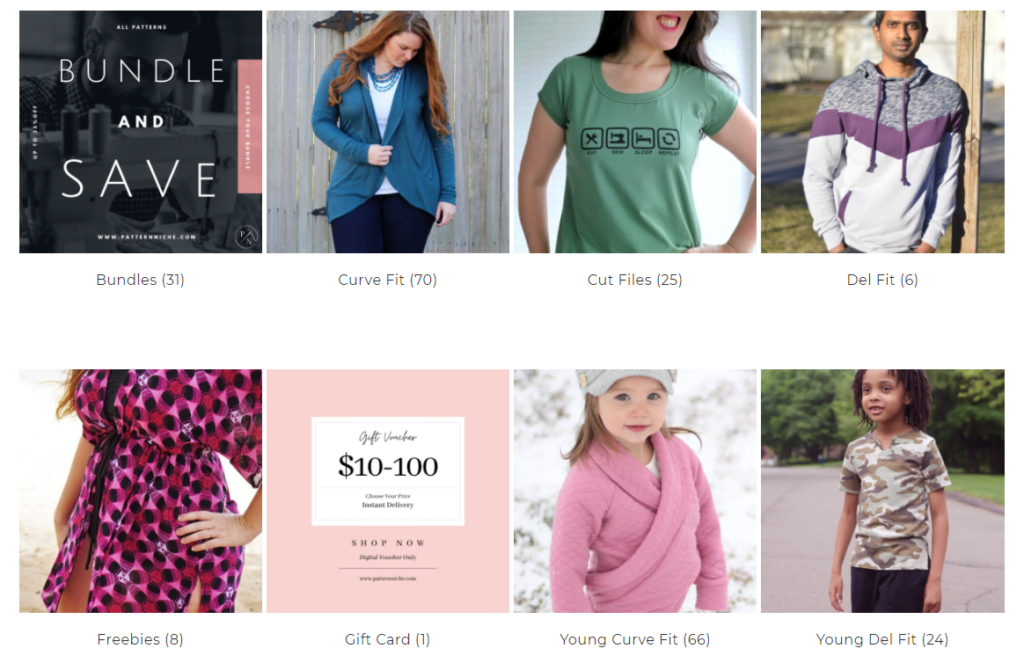 REASON #2 – COMMUNITY & SUPPORT
Independent, pdf sewing pattern companies are SO great for beginners sewists. They really do want you to succeed and become part of this amazing community. You'll find that the instructions are so much MORE than any of the Big 4. The wording is easier to understand, the photos and illustrations are better, the techniques are explained in detail. They're just MORE.
Not only that, but with pdf patterns comes online support. There's facebook groups, instagram hashtags, blogs, sew alongs, website content and direct contact with the actual creator of the patterns.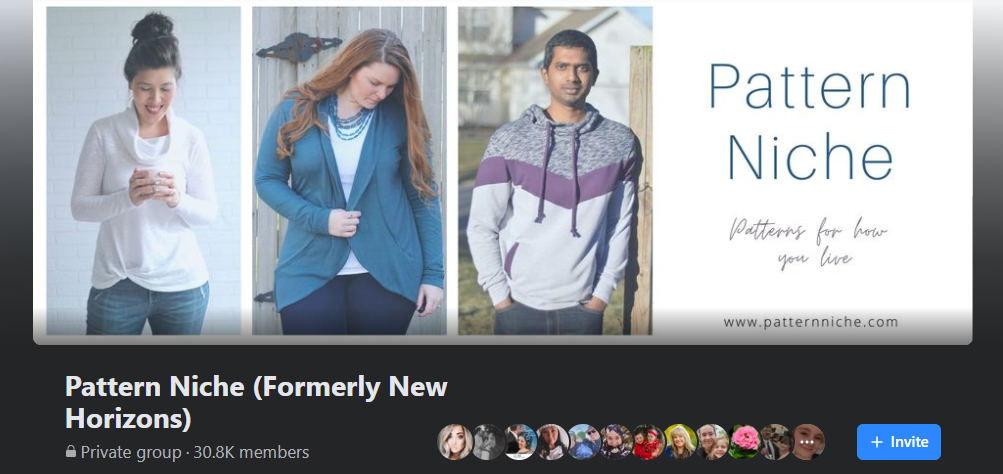 Most of these patterns are tested by sewists in the community, so you're bound to find what you're looking for somewhere along the way. Join our Facebook Group here. 
REASON #1 – SUPPORTING A DREAM
I guess projector files are a close second in the favourite race. Supporting small shops, local makers, BIPOC designers and female boss babes is the best part for me. I can scroll instagram and find dozens of individuals sharing their vision and trying to make a life doing what they love. Being able to prompt a happy dance through my order is something I take very seriously. I know the work, sacrifice, effort and love that goes into each and every design and that's not something I'll ever take for granted.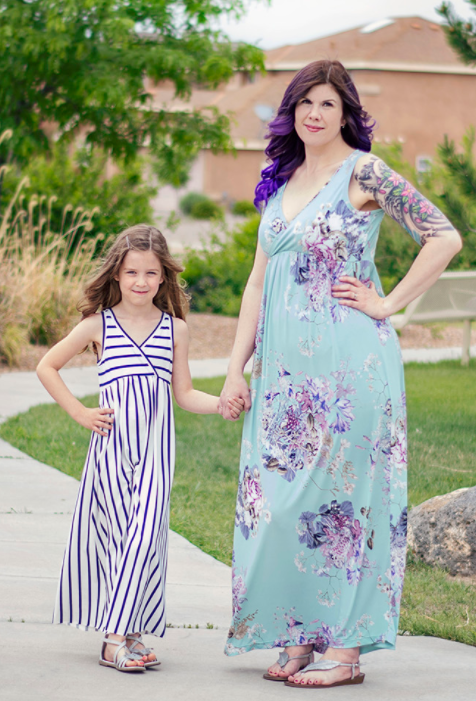 Did I miss something? What are some of the reasons you shop pdf patterns? Let me know down in the comments.
Thanks so much for checking out this blog – we really do appreciate it. I hope you found this post helpful & entertaining. Thank you for supporting this dream.