How fabric drape can change the fit of your garment
When I first started shopping for knit fabric online, I was overwhelmed by all the different fabric
types and didn't know to choose for certain projects. Through the years, I have learned a lot
about fabric weight and drape and want to provide some helpful comparisons so you can see
how a fabric can affect drape.


I chose the Knoxville top for this comparison because I think the twist shows off the fabric in a
fun and unique way that really captures some differences in how a fabric will wear.
I chose all my fabrics in a similar color family and ordered them from Made of Love fabrics!
Their quality for their price point is incredible, and you can't beat free shipping in my book.
I chose cotton lycra, double brushed polyester, modal, and brushed french terry. I cut each shirt
in the same size and made one tiny modification to two of them.
Cotton Lycra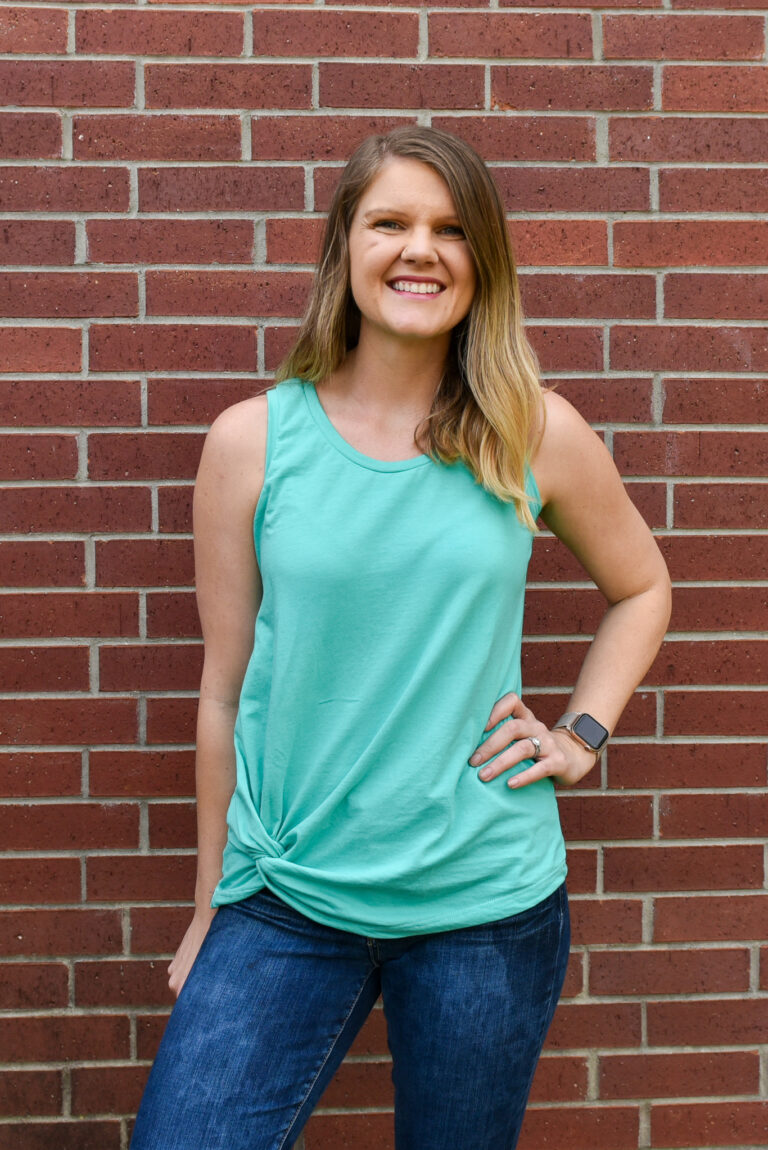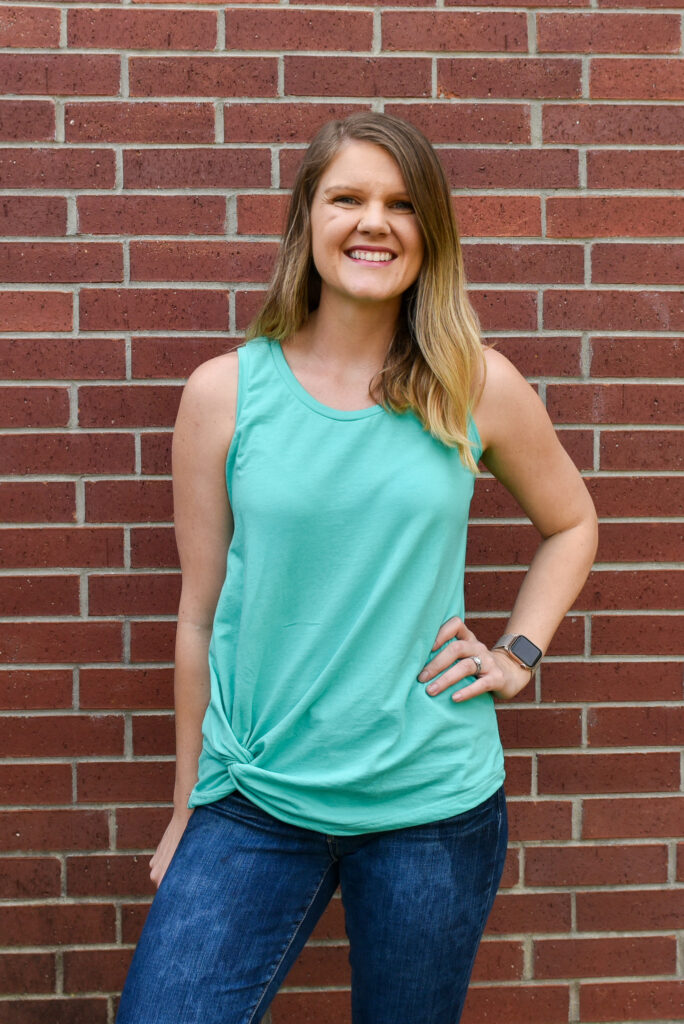 The first shirt I sewed up (pictured above) was a cotton lycra (also known as CL). Fabric
composition is 95% cotton, 5% lycra. The lightweight fabric's stretch percentage is 100%
horizontal, 75% vertical. This fabric is light and cool but a tad bit boxy for my taste on my frame.
Cotton lycra is popular for both tops and bottoms (in a heavier weight), and super popular for
children-wear. It comes in several weights, and I chose 8 oz so it would be light. A 12 oz cotton
lycra is thicker, so it wears a bit stiffer.
Double Brushed Polyester

For my double brushed polyester (also known as DBP) tank, I lowered the armscye an inch for
personal comfort. Fabric composition is 95% polyester, 5% spandex. This midnight fabric's
stretch percentage is 150% horizontal, 50% vertical. I really love how soft this fabric is. The
drape is amazing yet it still has a bit of structure. DBP is popular for both tops and bottoms and
is a great choice for a garment with lots of ease since it has plenty of stretch! Because it is
predominately polyester, it doesn't breathe well, so take that into consideration if you live in a
warm and humid climate, like I do. I don't prefer to wear DBP in the middle of July here in
Houston.
Modal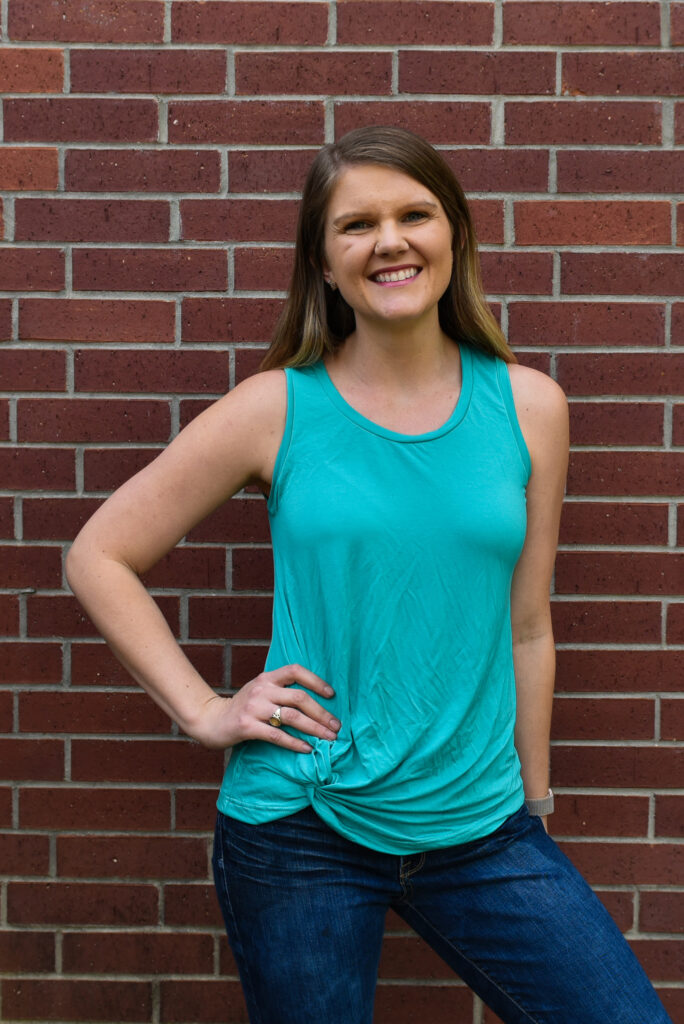 I also lowered the armscye an inch for my modal tank. Fabric composition is 95% modal, 5%
spandex. The lightweight fabric's stretch percentage is 100% horizontal, 75% vertical. This
fabric is very similar to rayon spandex and bamboo lycra, and I often cannot tell the difference
between them if they are all sitting next to each other. These fabrics have very little structure
and a ton of drape, so they conform to your body a bit more. This makes the fabric cling to my
body and gives a less structured knot.
Brushed French Terry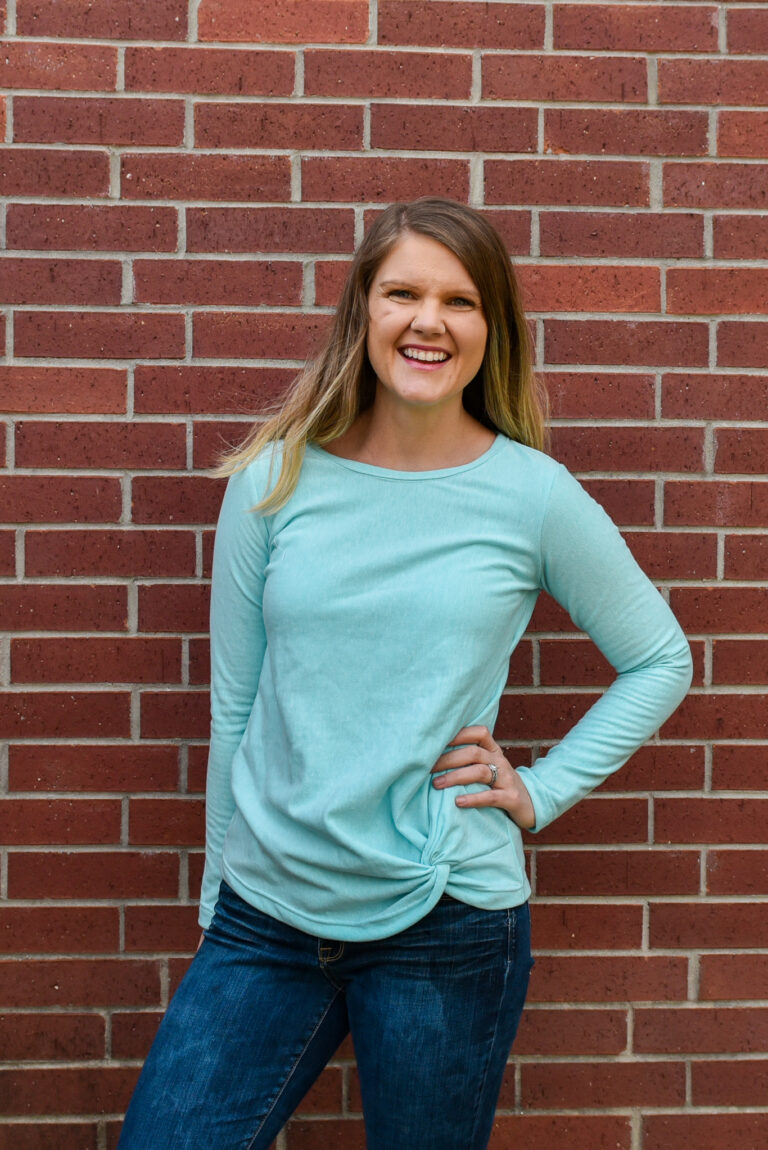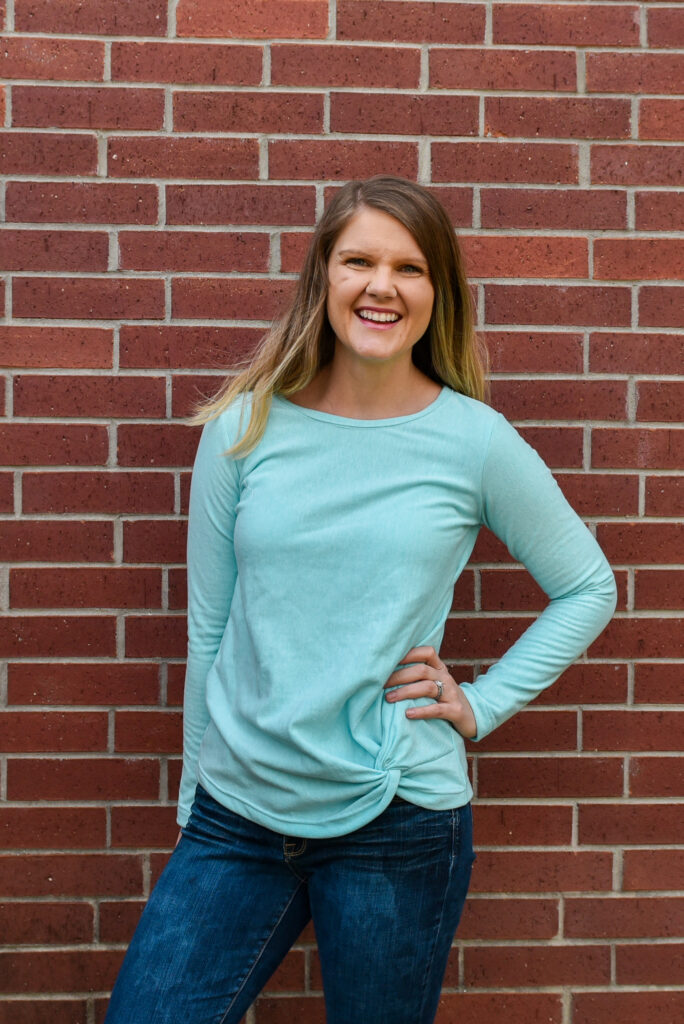 I somehow forgot to check the stretch percentages of the brushed french terry fabric BEFORE I
ordered it and then just sewed it up without much hesitation. The pics do not showcase this well,
but this top is definitely too small because it lacks the appropriate stretch. My arms move very
stiffly because it is so tight. I have a lucky friend to whom I will be gifting this soft sweater! Fabric
composition is 50% polyester, 46% cotton, 4% spandex. The heavyweight fabric's stretch
percentage is 15% horizontal, 30% vertical. The Knoxville top calls for 50% stretch, so you can
see why I had a bit of an issue once I put the shirt on. The brushed side of the fabric (on the
inside) is more of a fleece feel, so this fabric is much thicker and has more of a cushion to it
than any of the other fabrics. This gives it plenty of structure. Poly and rayon french terry blends
will be a bit lighter, softer, and have more drape than cotton or cotton lycra french terry.


My favorite tank is the one made of modal, simply because I adore this fabric and love the
breezy feel of it. My favorite knot, however, is the one made of french terry because I think it
looks so cool! What is your knot preference- structured or drapey?
Make sure you stop by our Facebook group or Instagram #patternniche #patternnichedesigns to share your makes with us.