It's October! One of my most favorite months of the year! Everything from Pumpkin Spice to sweaters everywhere. To celebrate this fall season, New Horizons is having a contest! It's time to start  working on that Fall wardrobe, and we really want you to create outfits that you'll love. So for this contest you'll be "Making Your Match!" Pair any New Horizons pattern with a pattern from any other designer to create an outfit that was like it was "made for each other".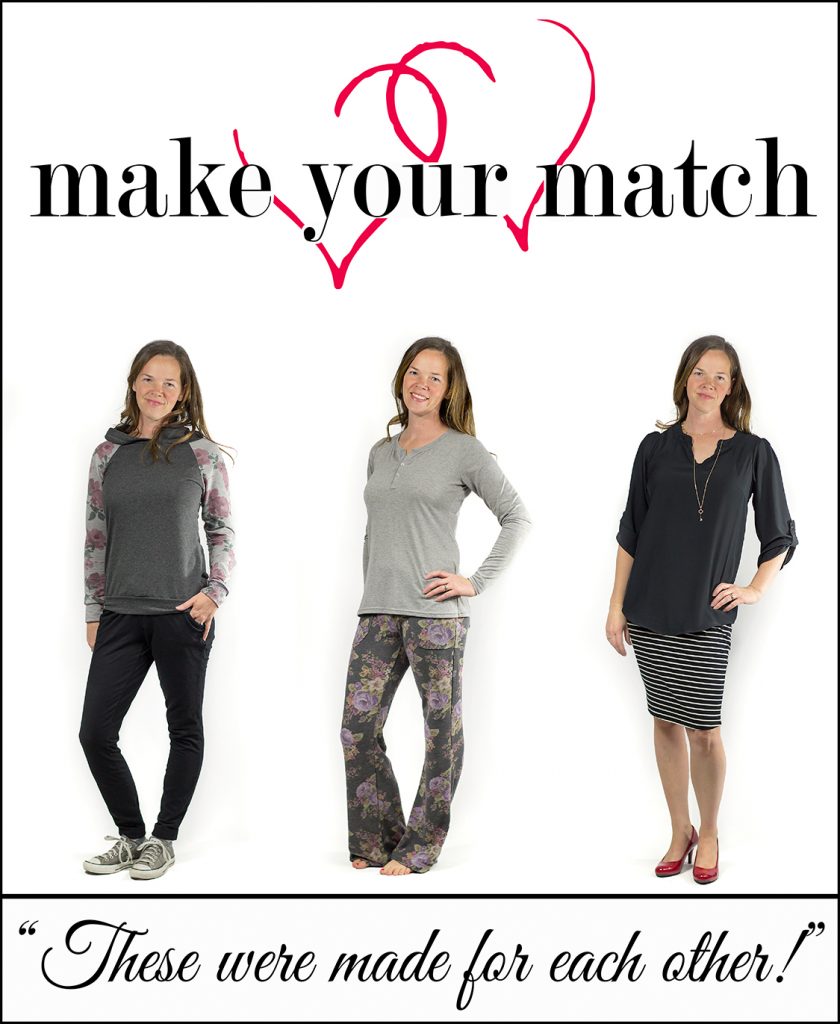 Seen here is the New Horizons TAMI Revolution hoodie with the mama bear joggers, New Horizons Portlander pants and the womens henley, and New Horizons Peirside Pencil skirt and the everyday elegance top.  To enter the contest, post your complete outfit in the New Horizons Facebook Group with the hashtag #makeyourmatch. You can enter more than once, however each entry needs to be new items made during the month of October with no repeat items. The contest will run for the whole month of October and November. *Other patterns listed were from P4P.
Now to get to the prizes.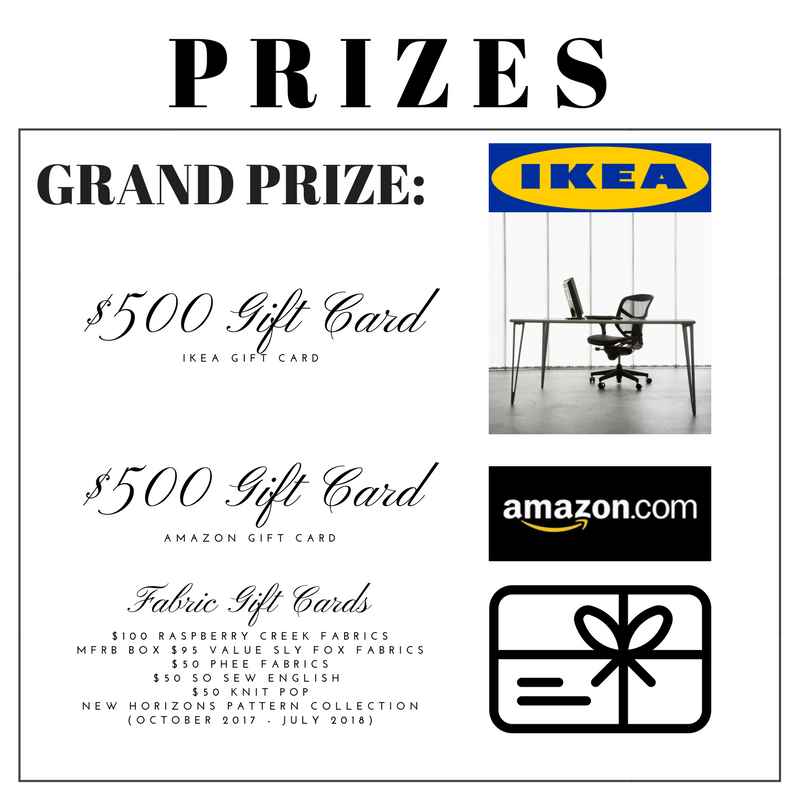 I'm so excited about this! The grand prize is a $500 gift card to IKEA! AND a $500 gift card to Amazon!! AND so many amazing fabric prizes! $100 gift card with Raspberry Creek Fabrics, An MFRB box full of fabric the winner chooses ($95 value), $50 gift card with Phee Fabrics, $50 gift card with So Sew English fabrics, and $50 gift card with Knit Pop fabrics (shipping not included). And to top that all off, every New Horizons pattern that is released from October 2017 – July 2018. Such an amazing prize!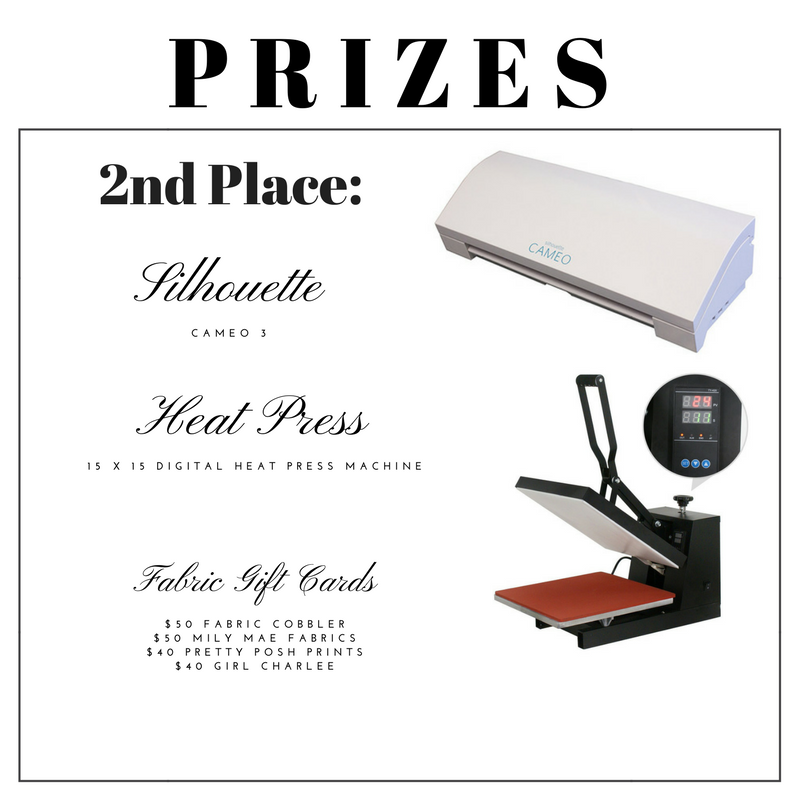 For second place, the winner receives a Silhouette Cameo3 and a 15″x15″ digital heat press! Think of all the amazing designs you can make! Plus the winner also receives a $50 gift certificate with Fabric Cobbler, $50 gift certificate with Mily Mae Fabrics, $40 gift certificate with Pretty Posh Prints, and a $40 gift certificate with Girl Charlee. I'm kinda super jealous of this, because I don't have a heat press yet LOL. (International winners need to pay shipping overages or choose a gift certificate equal to the prize amount to a local company).
Also during the contest, every Friday we'll have a fabric and pattern prize! Lets do this thing!
And finally, New Horizons would like to say thank you to our sponsors who make so many of our contests an amazing experience.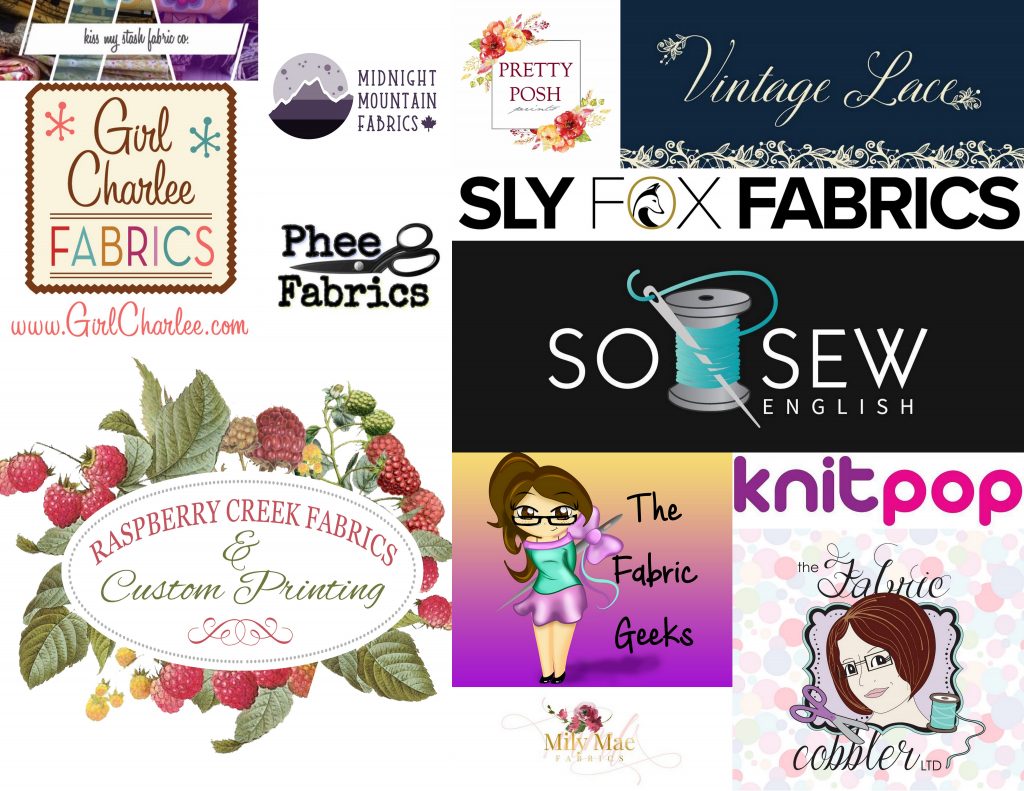 www.girlcharlee.com, pheefabrics.com, Fabric cobbler, Kiss my Stash fabrics, Vintage Lace Fabrics, Mily Mae Fabrics, Knit Pop, Pretty Posh Prints, Sly Fox fabrics, So Sew English, Raspberry Creek Fabrics, Midnight Mountain Fabrics, and the Fabric Geeks.