Have you ever had a machine that you fell in love with?  That's how I feel about my Janome 1200D!  This machine is so versatile and allows me to complete my projects with a professional finish.
This serger / Coverstitch machine does everything from a 2 thread chainstitch to a 5 thread overlock to fancy Coverstitch finishes.  You can finish the edges of your seams with secure 3 or 4 thread overlock stitches, sew a seam and finish the edge at the same time with a 5 thread overlock, do a rolled hem, and topstitch with one of the many Coverstitch options.  It is an easy to use, all in one type of machine that allows you to make a vast variety of garments in a plethora of fabrics.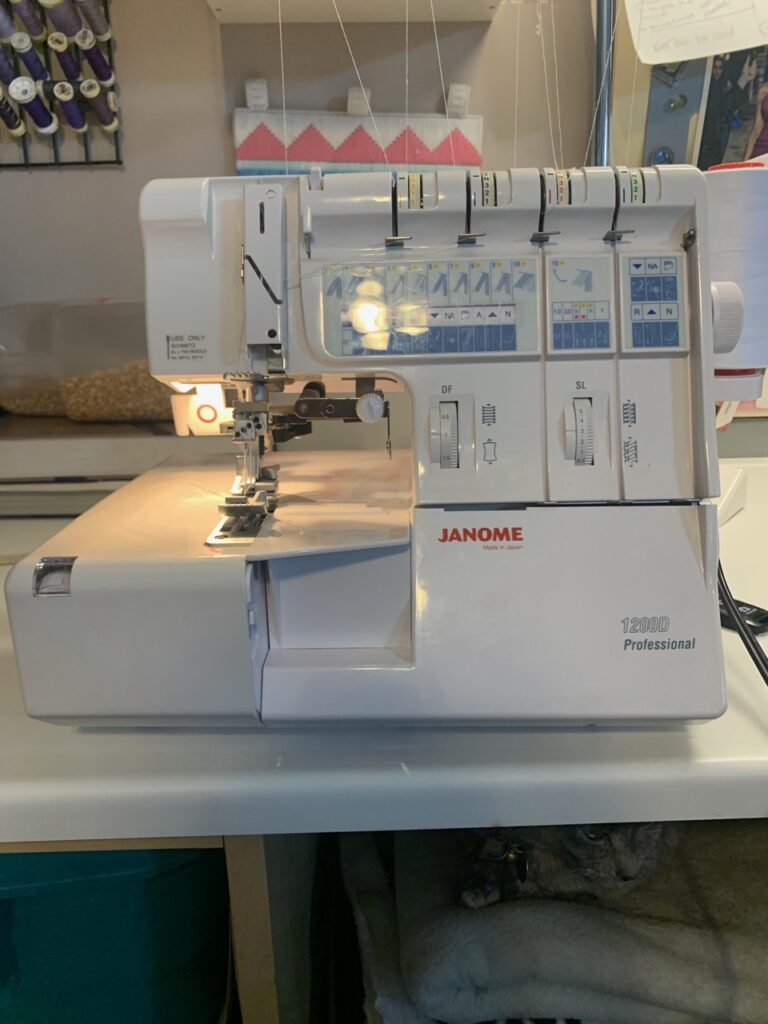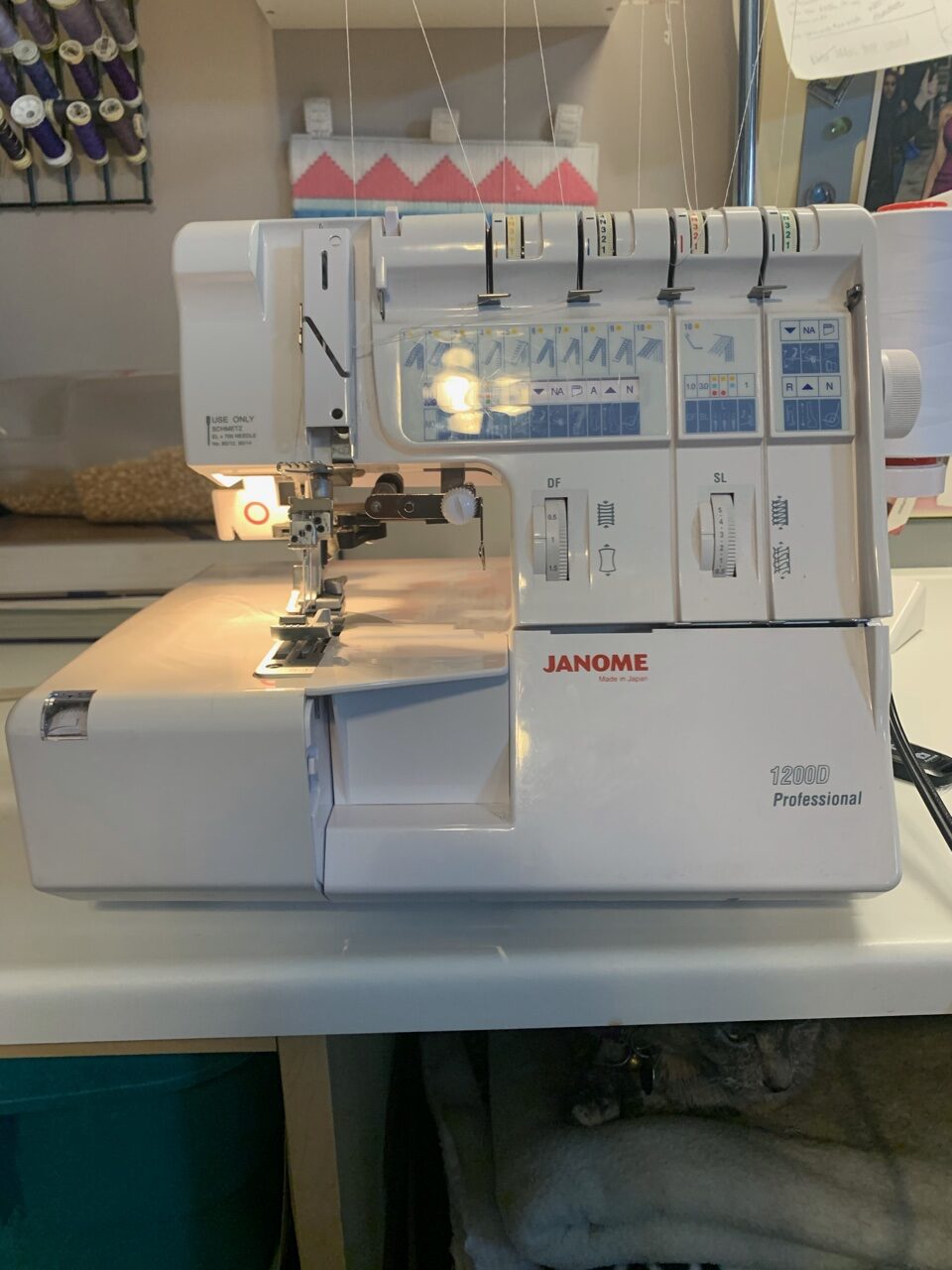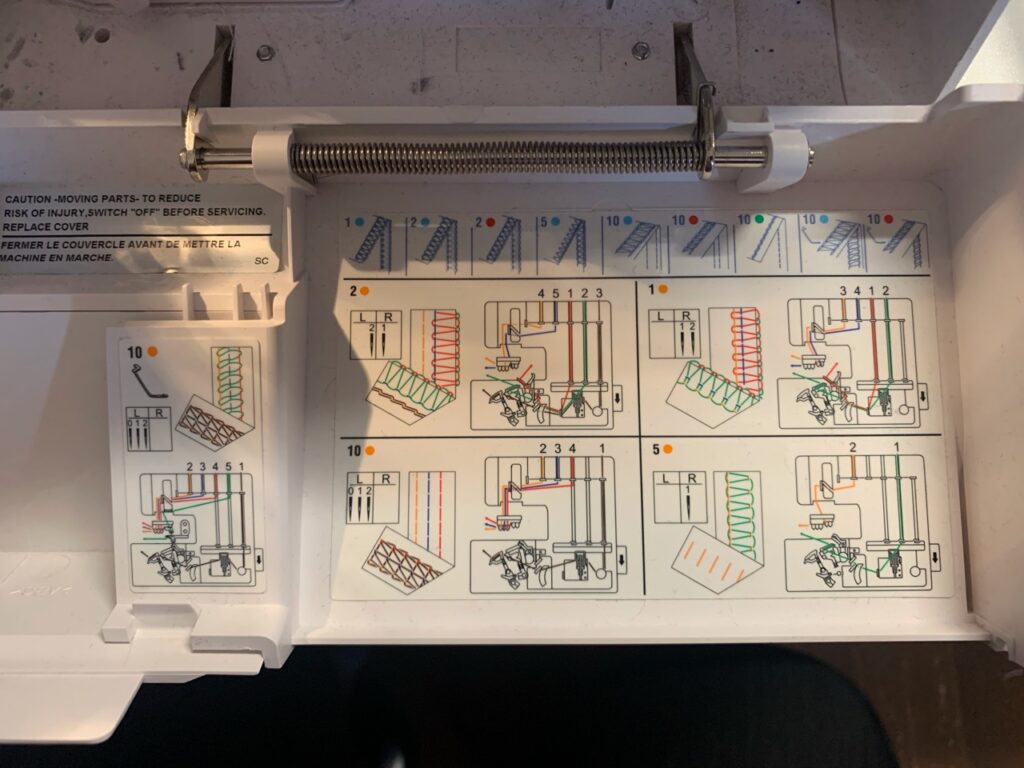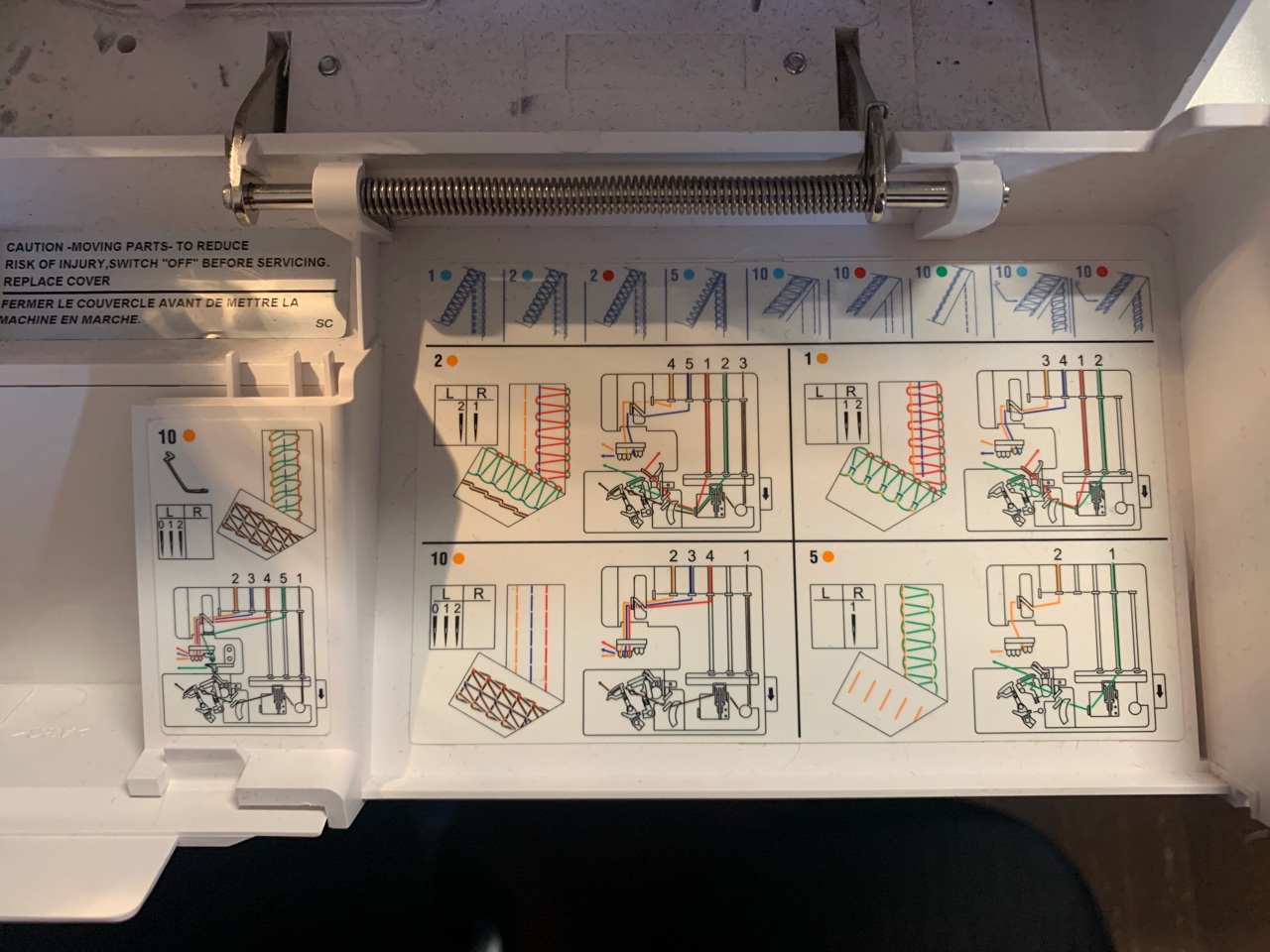 I don't want to spend much time on the standard serge settings of this machine, because let's face it, almost every serger does them.  I always marvelled at the "high end" labels that used the fancy stitches to topstitch on garments.  As a seamstress, one of my mantra's is "I can make that better and for less!"  Since getting the Janome 1200D, this has become a truth.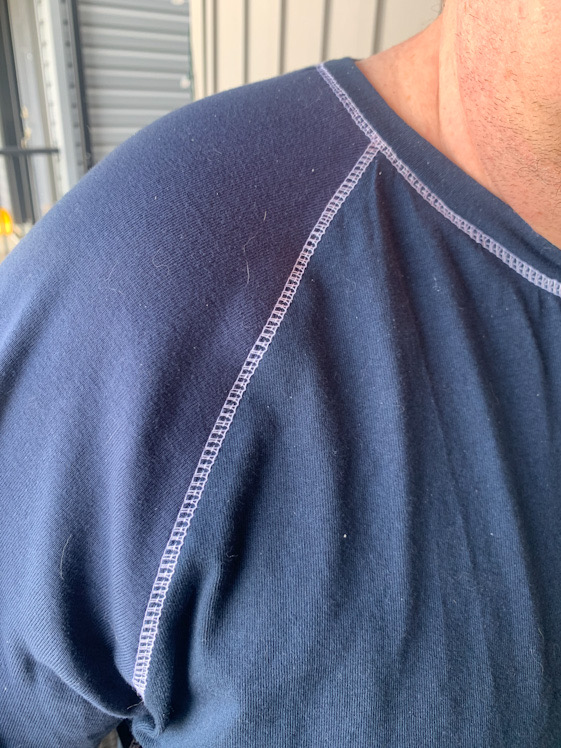 The variety of Coverstitch options of this machine is amazing.  You can do a 2 needle narrow stitch, a 2 needle wide stitch, a 3 needle stitch and the fancy 5 thread Coverstitch that looks similar on the inside and the outside!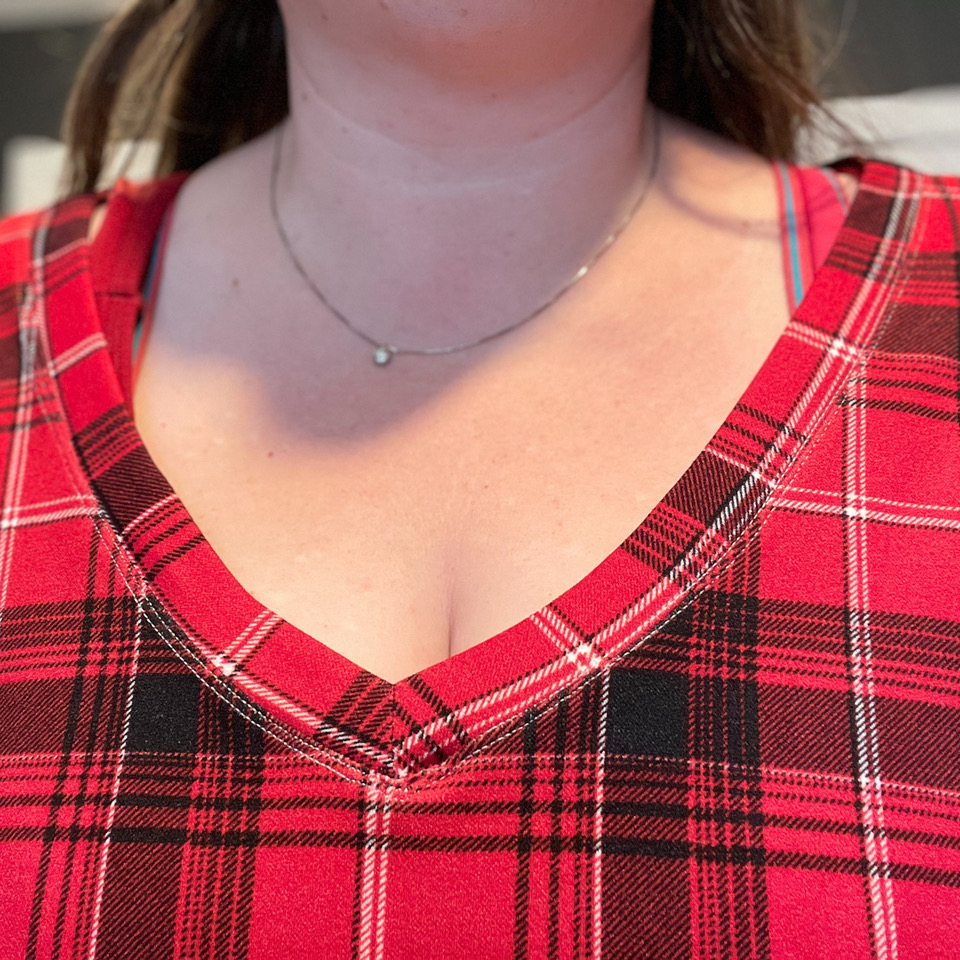 I used to have to overlock my raw edges first and the topstitch my hems.  No more!  I save so much time using the Coverstitch because it takes care of two steps at once.  I don't know about you, but I am always trying to find ways save time and materials.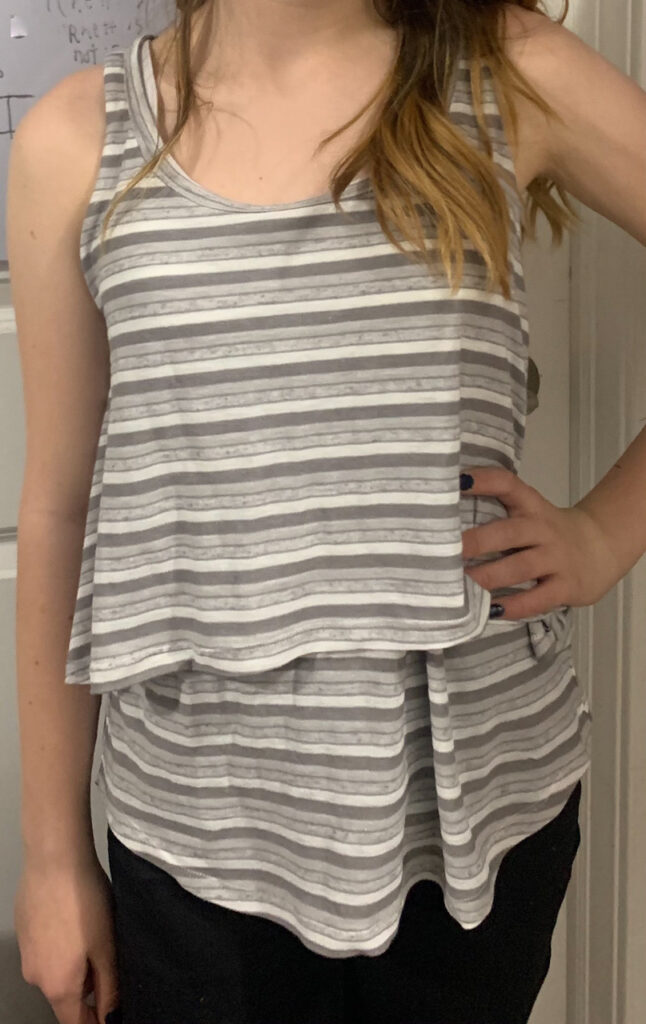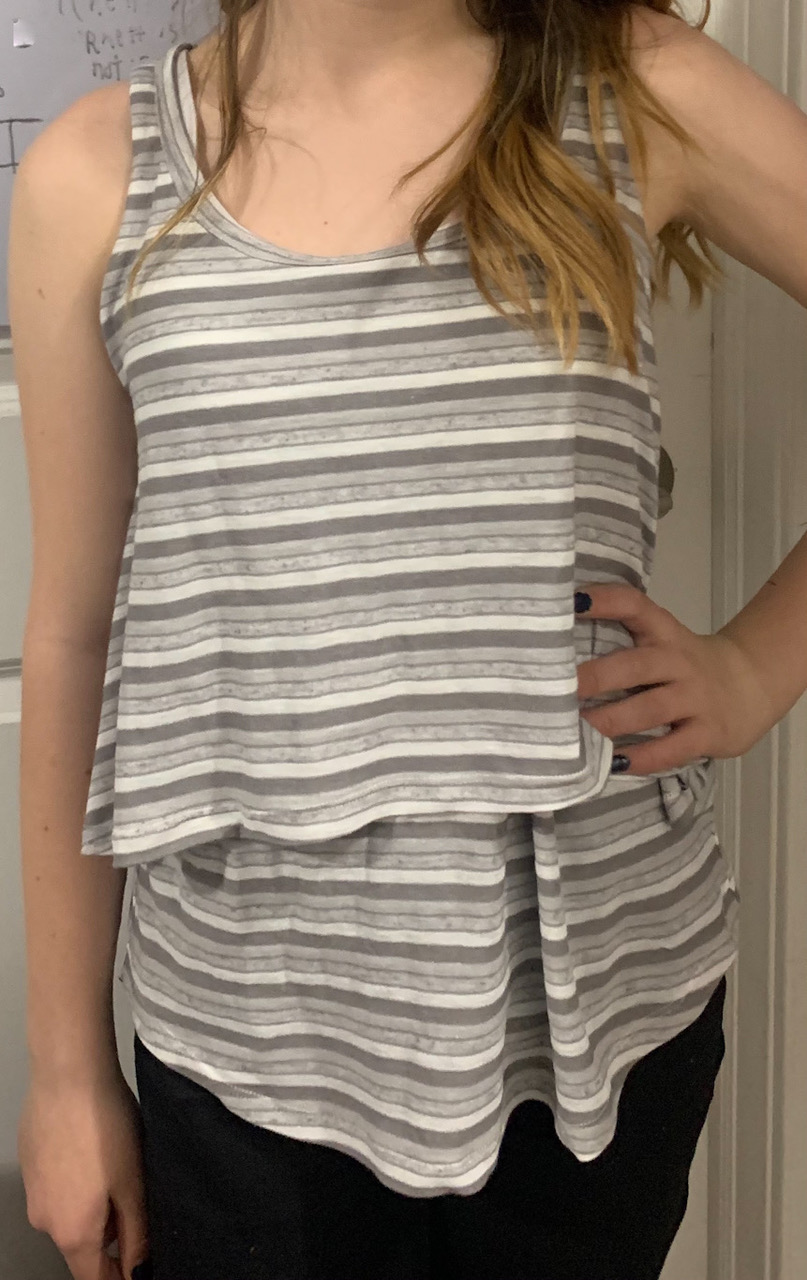 In closing, if you are looking to make professional quality finishes for your clothing, look no further than the Janome 1200D!
Make sure to check out our Facebook group and Instagram #patternniche