Kiran is with us today to give us some tips on Sewing with Fine Fabrics.
I was recently gifted some beautiful chiffon from Minerva Crafts and was wondering what I would sew with it. Chiffon is a light and delicate fabric with an excellent drape quality to it. It often is sheer and will require lining or an inner layer to wear it with. Having adored my first Boardwalk Wrap Dress, I knew this was going to make a gorgeous Boardwalk maxi. I left it unlined because I intend to wear it with an inner slip, but the Boardwalk dress could easily be lined, if the fabric so requires it.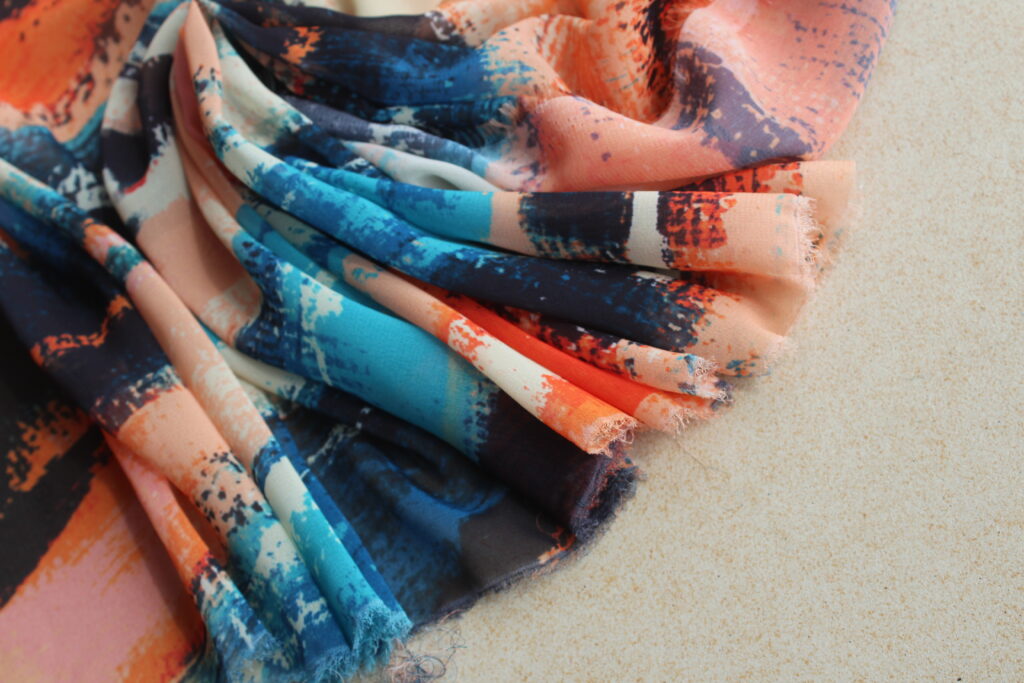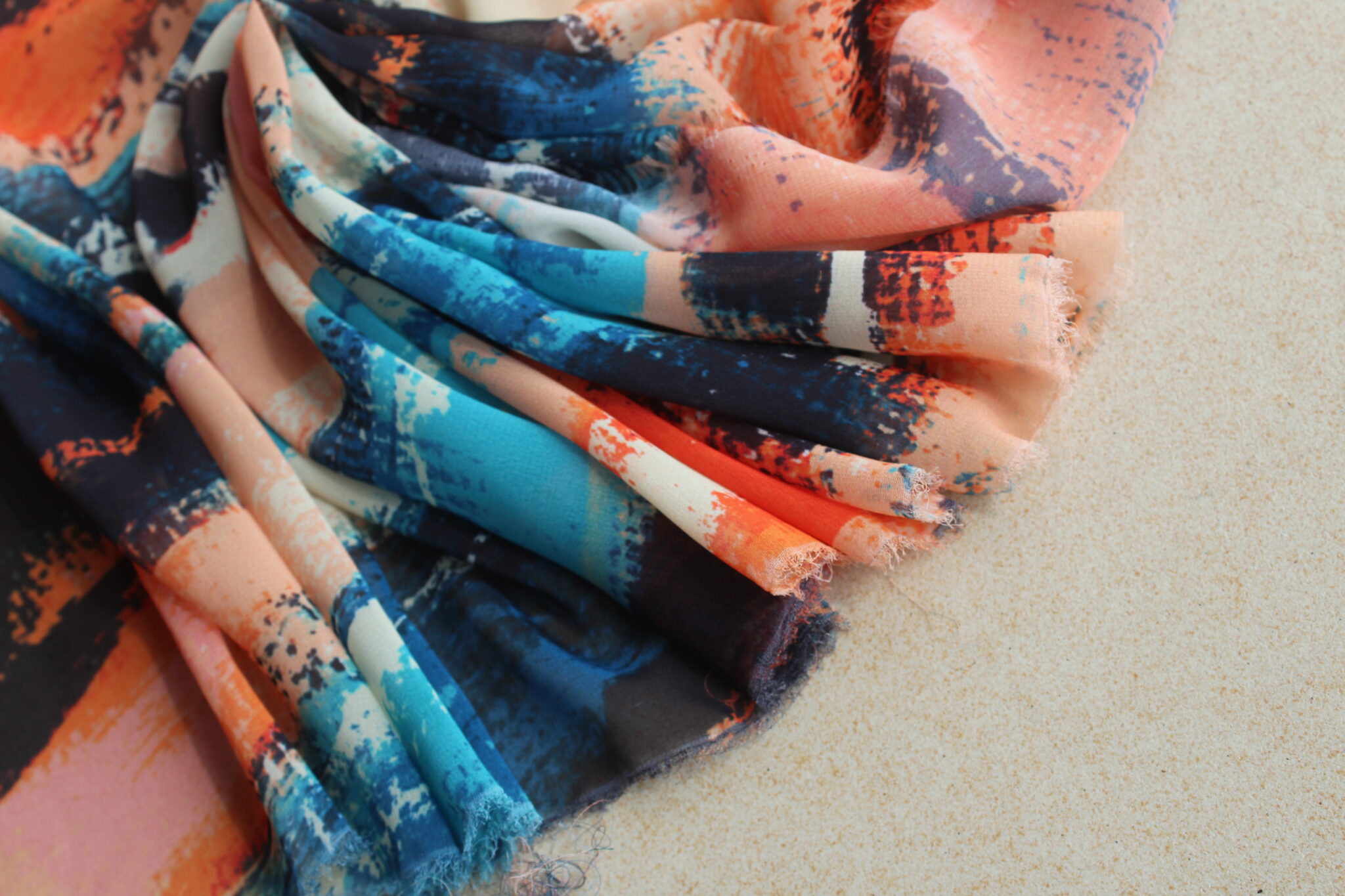 Working with delicate fabrics such as chiffon, georgette and silk demands special treatment in the process of sewing it up. The extra care you afford it is so rewarding in the final garment that it is worth the extra trouble. Here are the top five handy tips I like to bear in mind when sewing with fine fabrics.
Pin your seams
I am that gal, who just slaps two corresponding pieces and takes to her machine. Fatal mistake with my chiffon. Here in my first pointer, I am going to show you my failure to observe this step. See this wavy curve of the sleeve?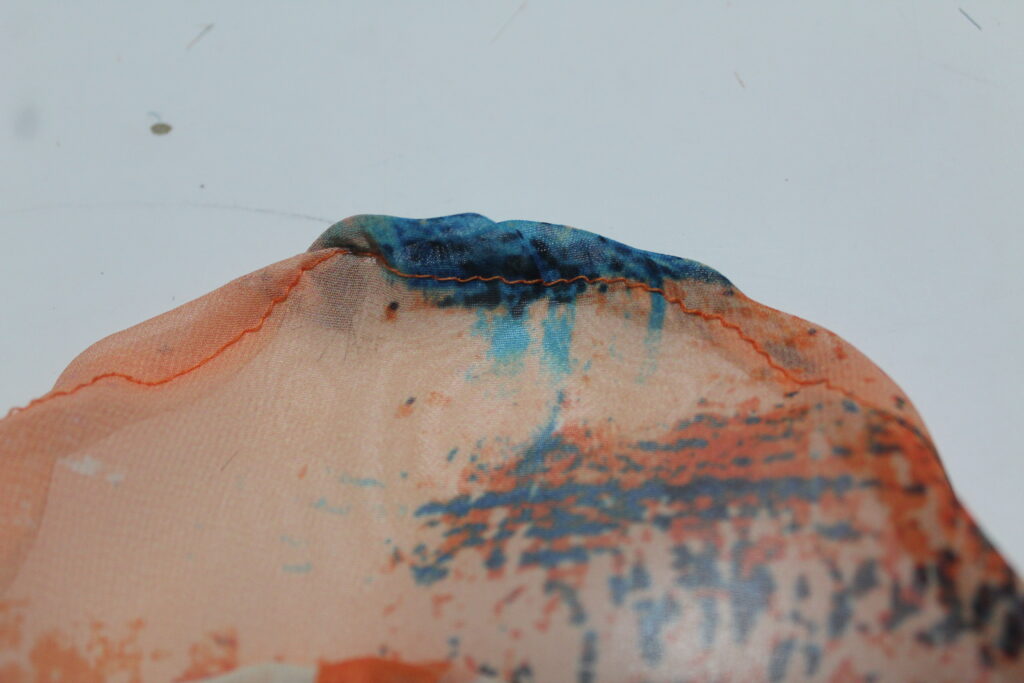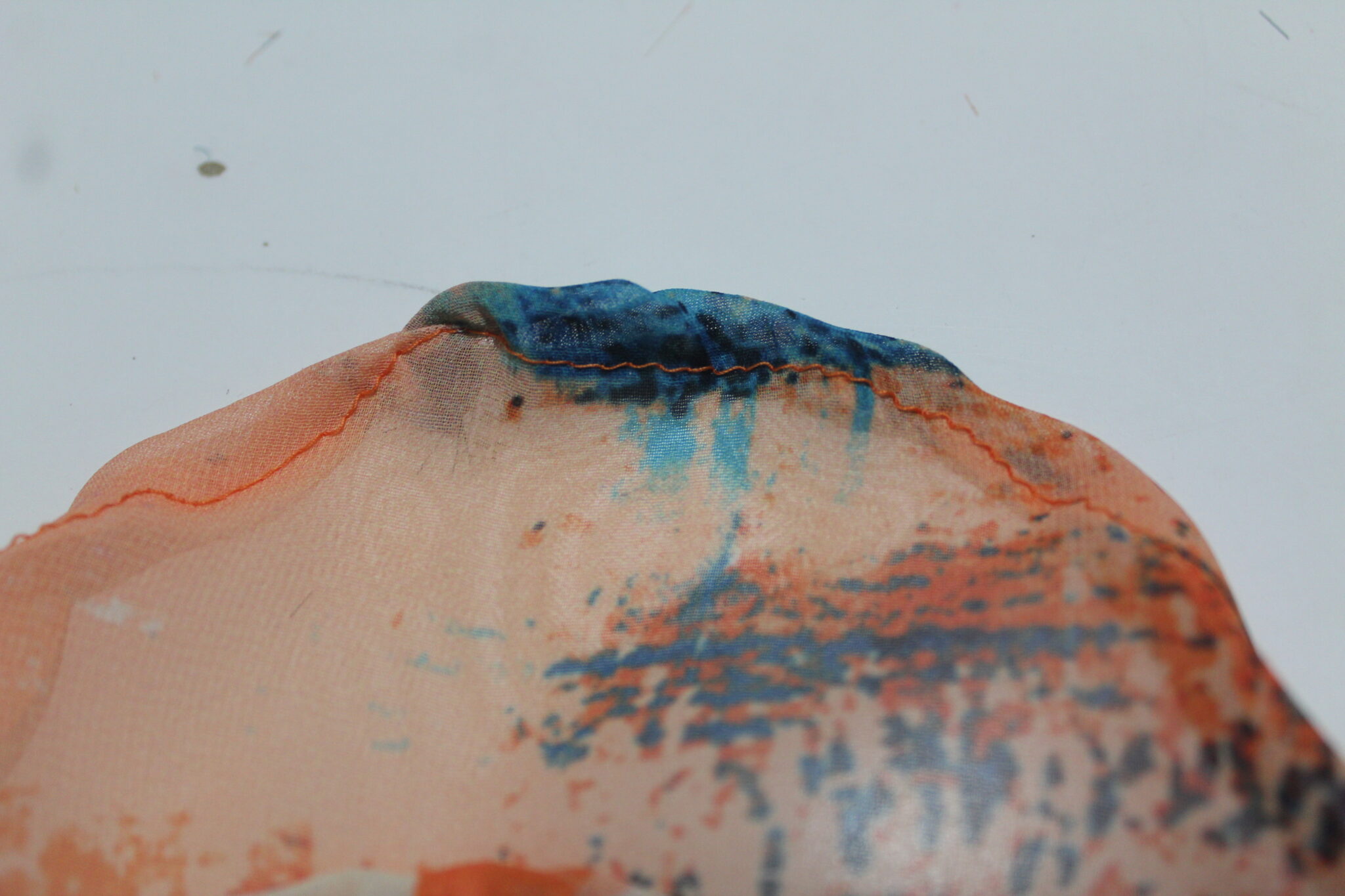 This turned out leagues better when I pinned it fervently every centimeter or so. Also, sewing a loose row of basting stitches where the first fold is helps to turn over the tight curves better. What a stark difference the picture below shows us. Don't skip this step, even if you feel brave. It is not worth the date with your seam ripper, and your fabric will not be pleased about the extra holes.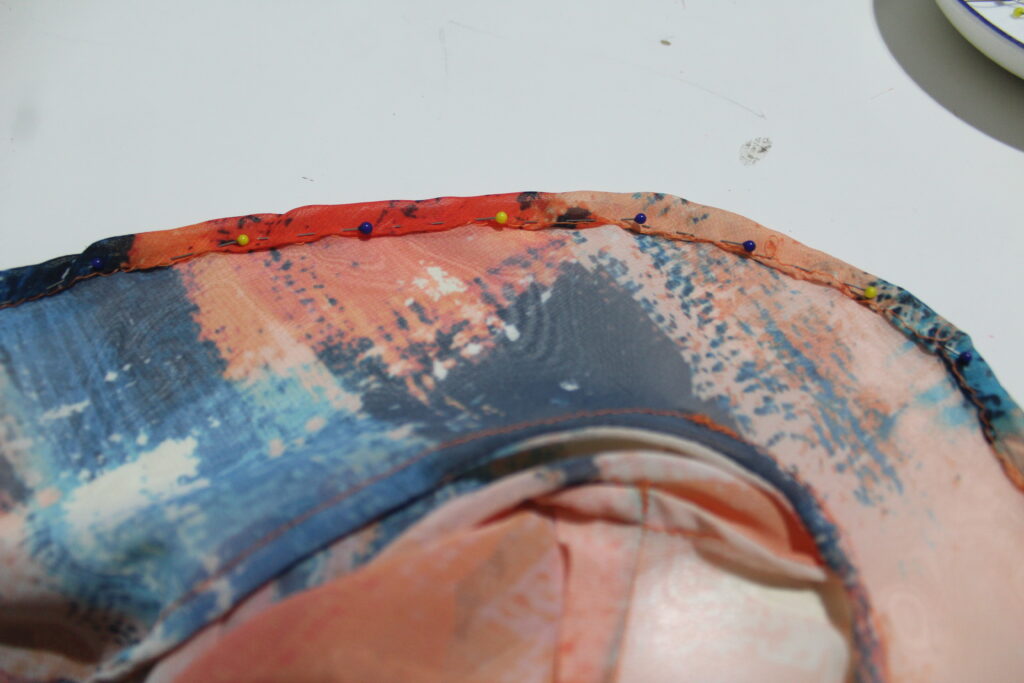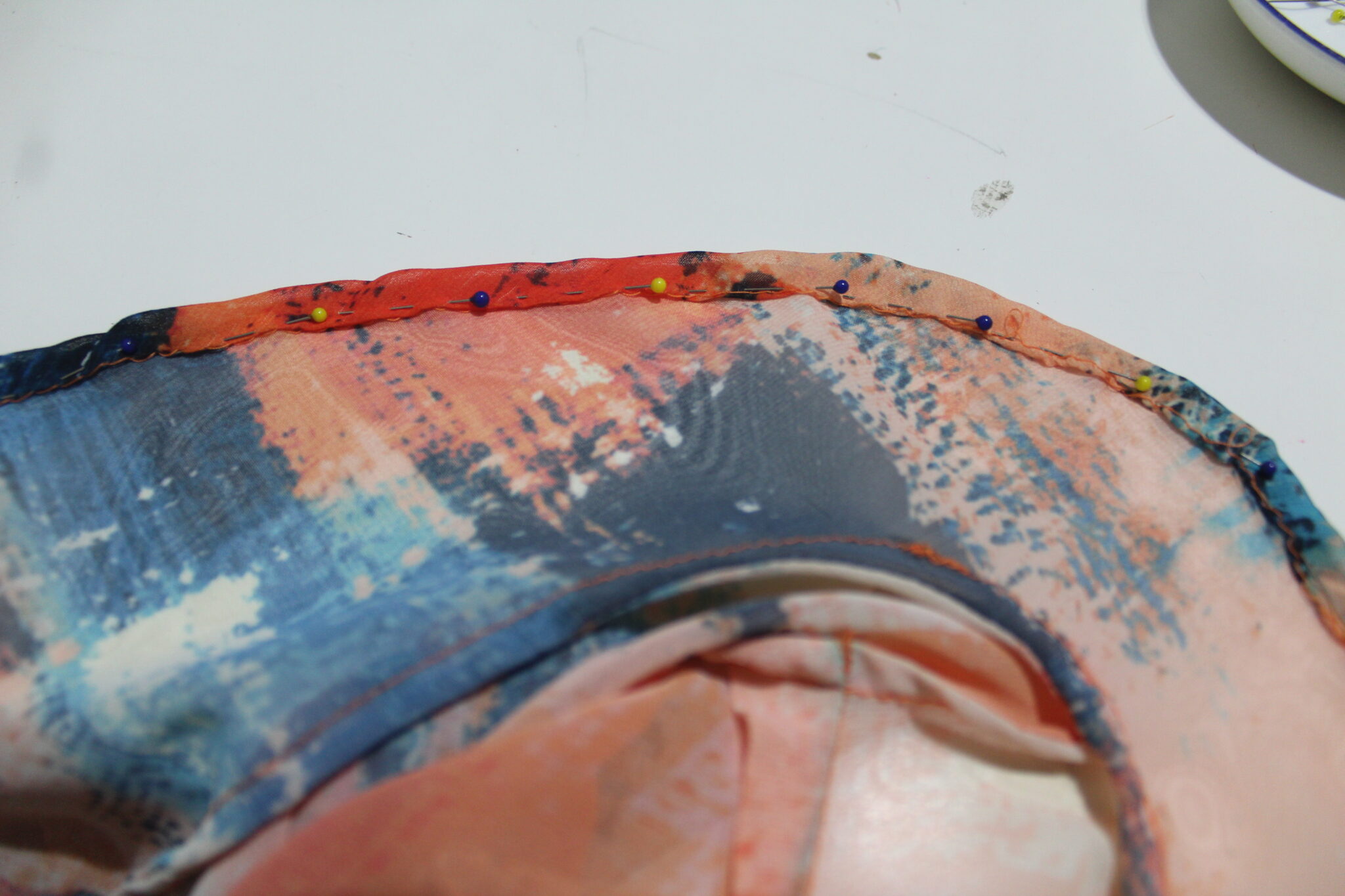 Use a rotary cutter and pattern weights
I tend to be very committed to my fabric shears. I use it for EVERYTHING, with the exception of fine fabrics. Shears tend to lift the fabric as it cuts and that can distort the pattern piece. Rotary cutters tend to give a more accurate cut. Plus with the pattern weights, there is less contact with the fabric and pattern pieces so less chances of fabric shifting.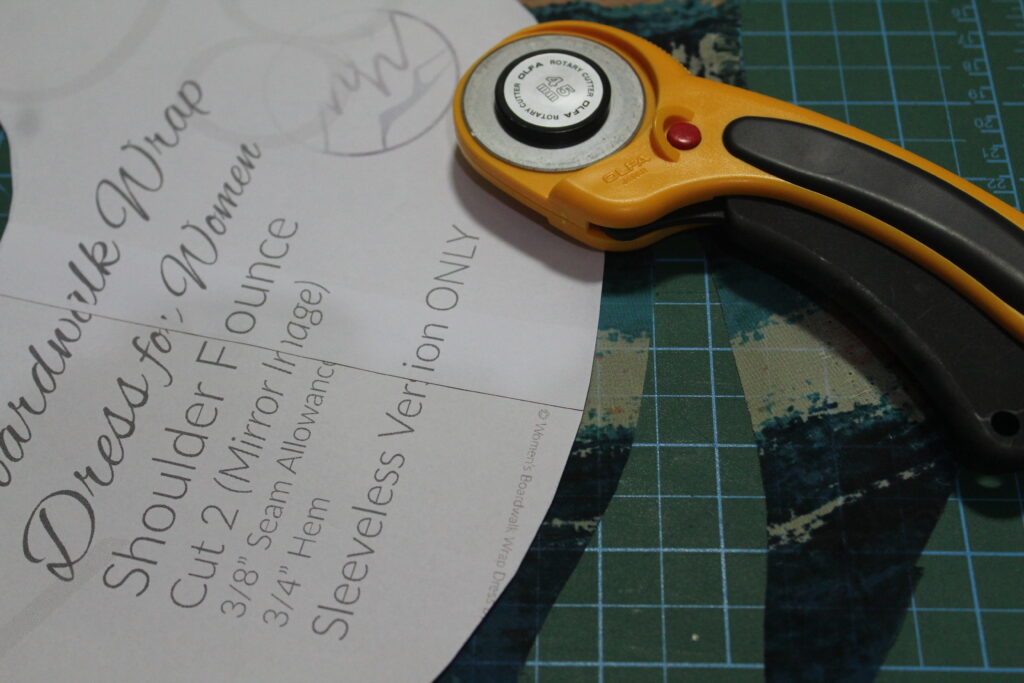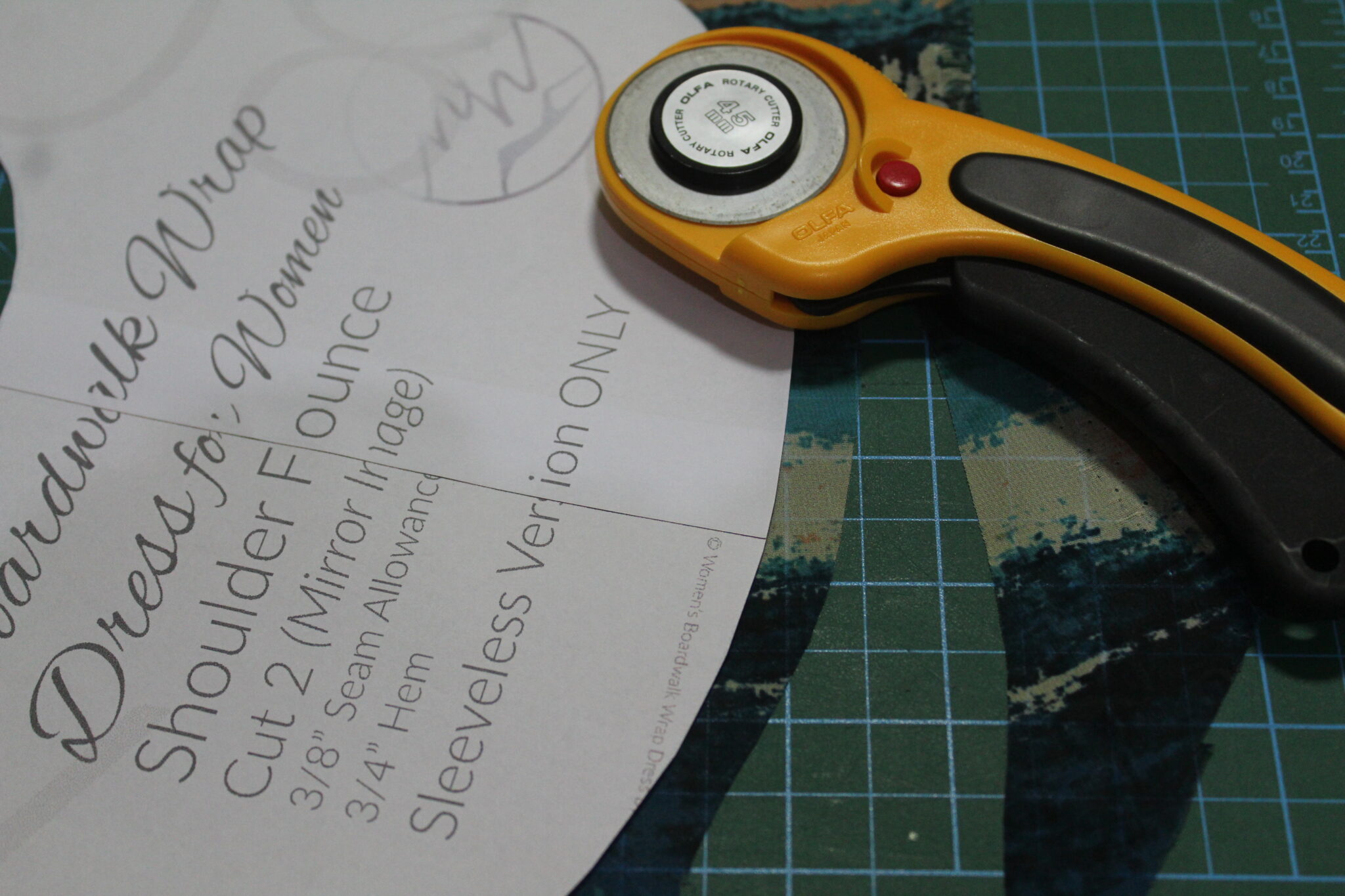 French seams
With my Boardwalk dress, I sewed everything in French seams (yes, even armholes which I dread sewing with French Seams). There are two reasons I would choose French seams rather than serging the raw edges. Chiffon tends to fray notoriously, sometimes even when serged. Leave nothing to chance and encase those raw edges in a French Seam. My second reason for opting to French Seam everything is that it provides extra durability to the seams. Chiffon, being the delicate fabric that it is, needs the extra strength at the seams to help your garment hold up better in the long run.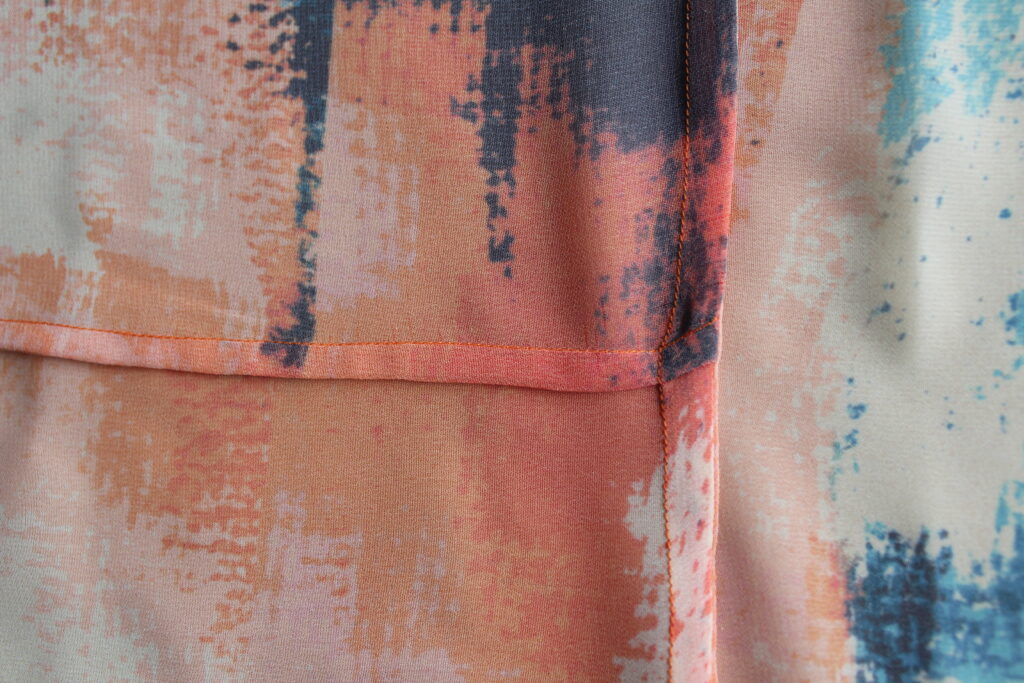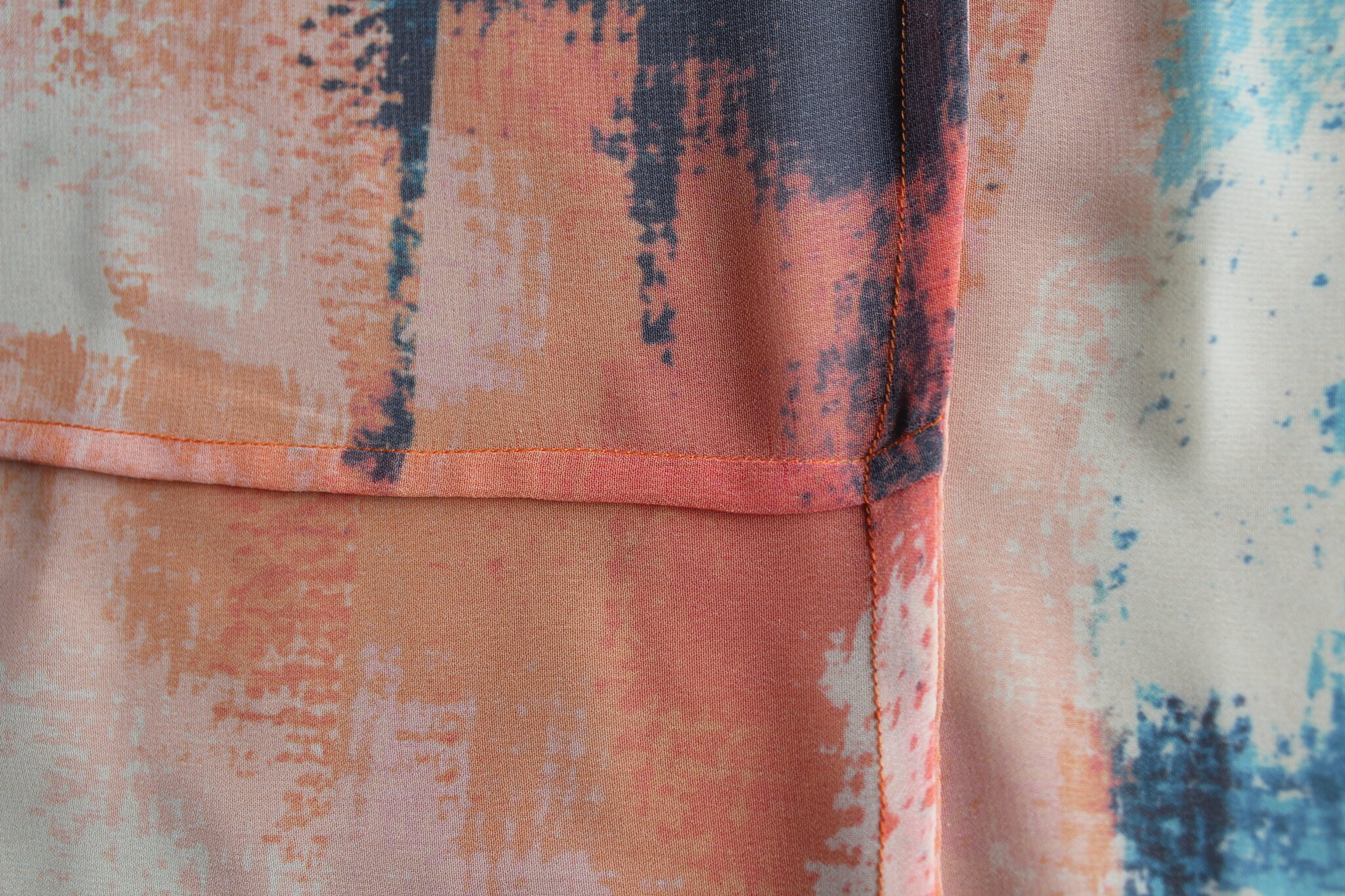 Using the right needles.
For most of my sewing, I use either a variety of stretch needles or quilting grade needles for wovens. Sewing with fine fabrics will require a special type of needle that's sharp and slim enough to slice through the fragile fabric to create fine little stitches. Any other type of needle is likely to gouge holes through your seamline creating tension issues and butchered fabric. A sad fate for fine fabrics like chiffon and silk. For this endeavour, I tend to favour a 65/9 or 70/10 size. It is imperative to also always use a new needle for each project you embark on.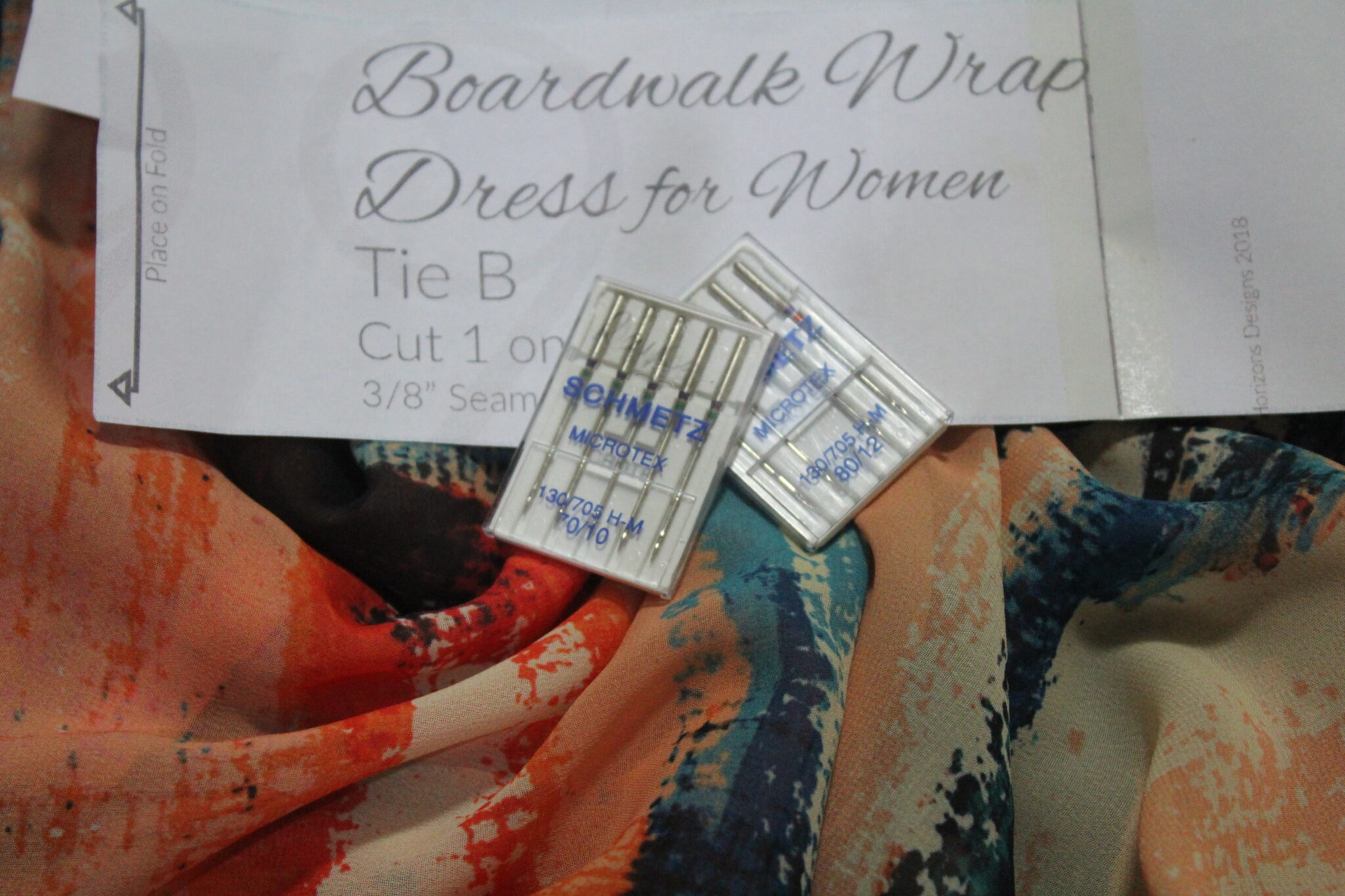 Sew with tissue paper
I find this particularly helpful when working on areas where my stitching will be on display like necklines, collars and buttonholes. Tissue paper serves to stabilize the delicate fabric as it passes under the presser foot and is sandwiched between the foot and the feed dogs. It is my personal observation that when I don't use tissue paper on these areas, my stitches are uneven and distorted. When done, just carefully tear away the tissue paper and admire your beautiful seams.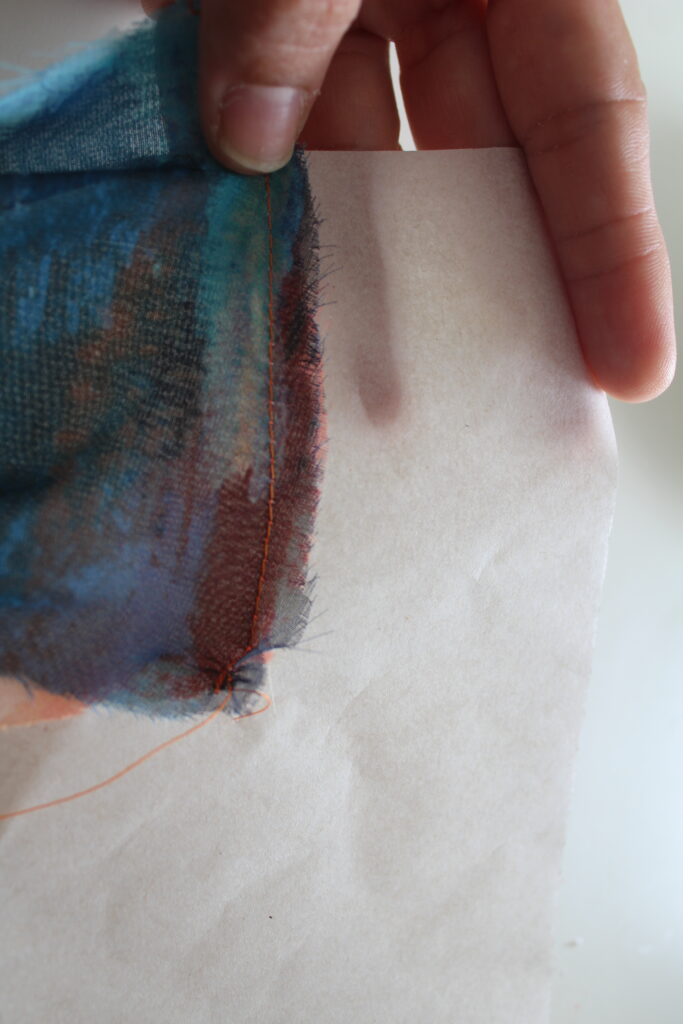 And here it is, my Boardwalk maxi in chiffon. Perfect for a stroll on the beach or a date night out with my significant other. There are a few other New Horizons patterns that would absolutely shine when sewn with fine fabrics, like the Pier 7, Venice Dress and the Bali blouse. I hope you find these tips handy. If you have any pointers for how to sew with delicate fabrics, do let us know in the comments below. <3