Welcome to the first day of the Offbeat Oxford Tour! I'm so excited about this!!! I can't wait to see what some of these awesome bloggers have sewn up! Also, the Offbeat Oxford will be on sale all week for 25% off! Prices are already marked down here on the site, and on Etsy. PLUS, I'll also be giving away a free copy of the Offbeat Oxford pattern! Woo woo! So read on and find out how you can win a free copy!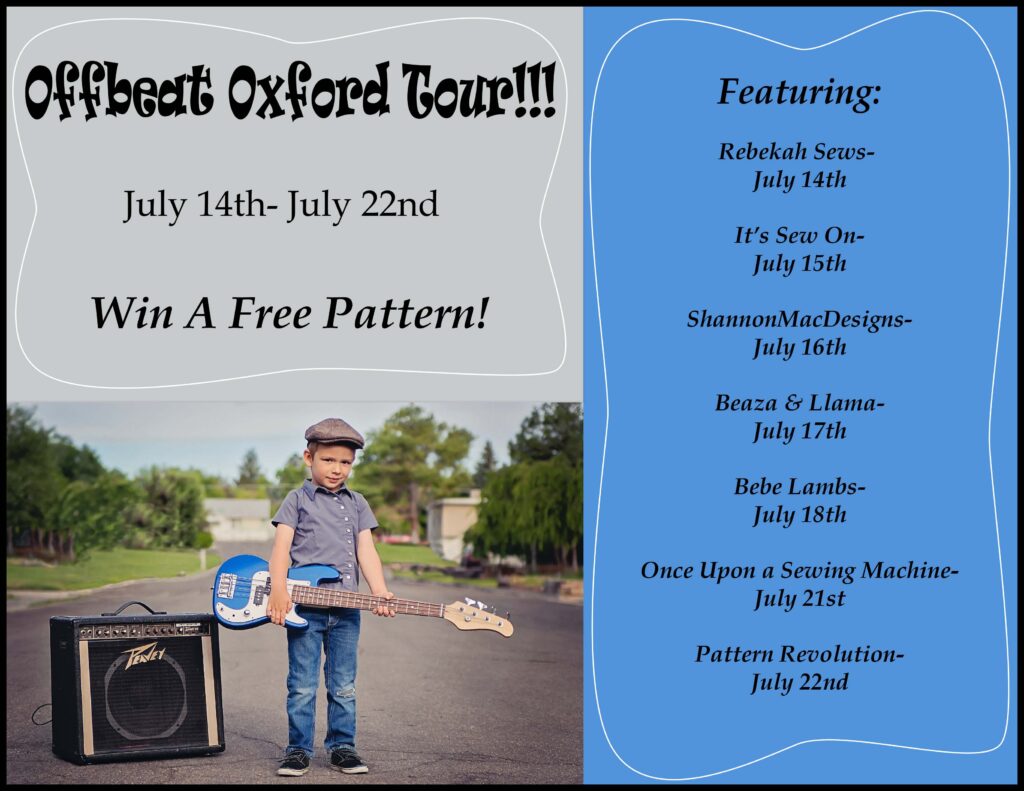 Today we have Rebekah from Rebekah Sews. You'll really want to see this, I love her version with the different fabric choices.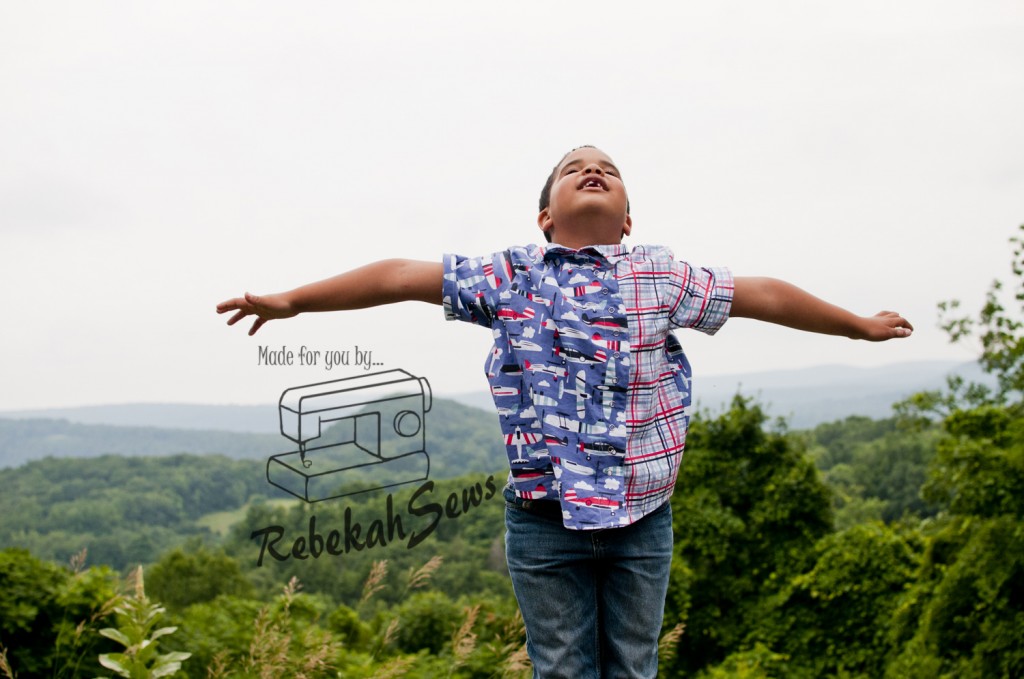 This is just awesome! Click here to see her version of the shirt.
And don't forget to enter to win!