Hi, Amanda from Deriving Mommyhood here to share our Christmas Pajamas tradition. Ever since my oldest was born, we have had matching family pajamas for Christmas morning, every year. Since I started sewing, it's been matching HOMEMADE Christmas pajamas every year (no joke, one year I even made the dog a matching scarf). This year, it's all New Horizons for the kiddos! And bonus, they are all just as unique as the child wearing them.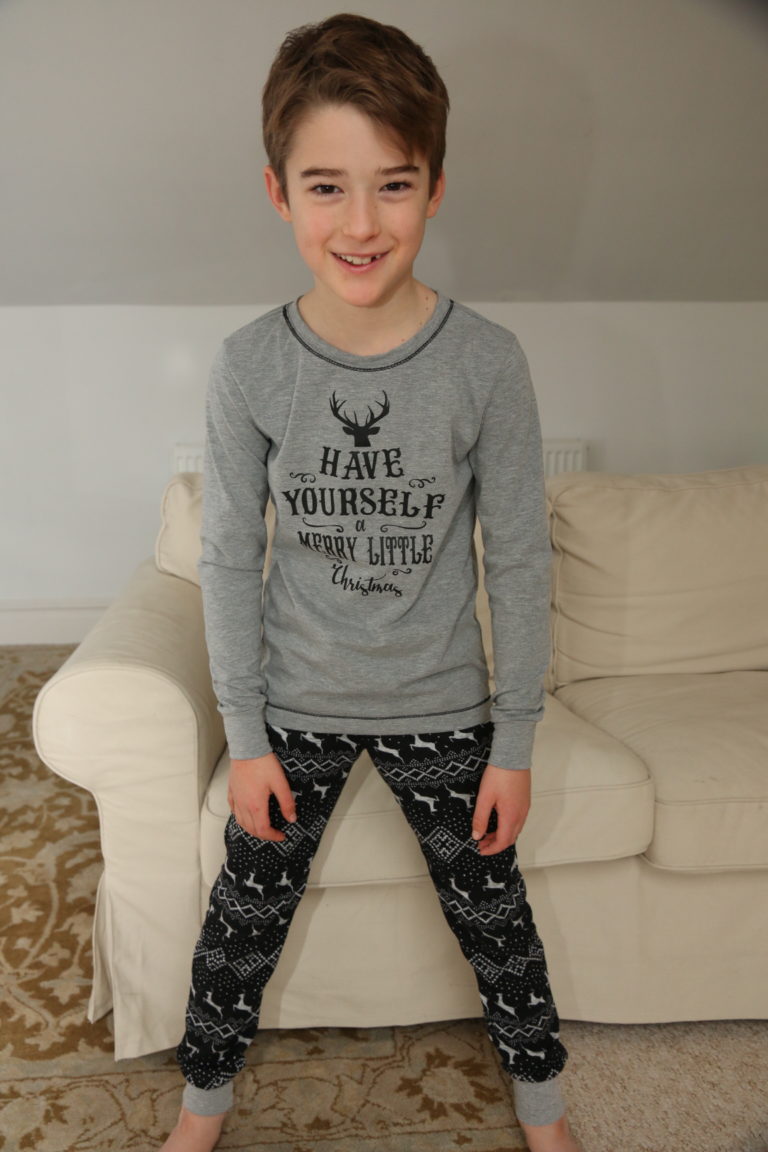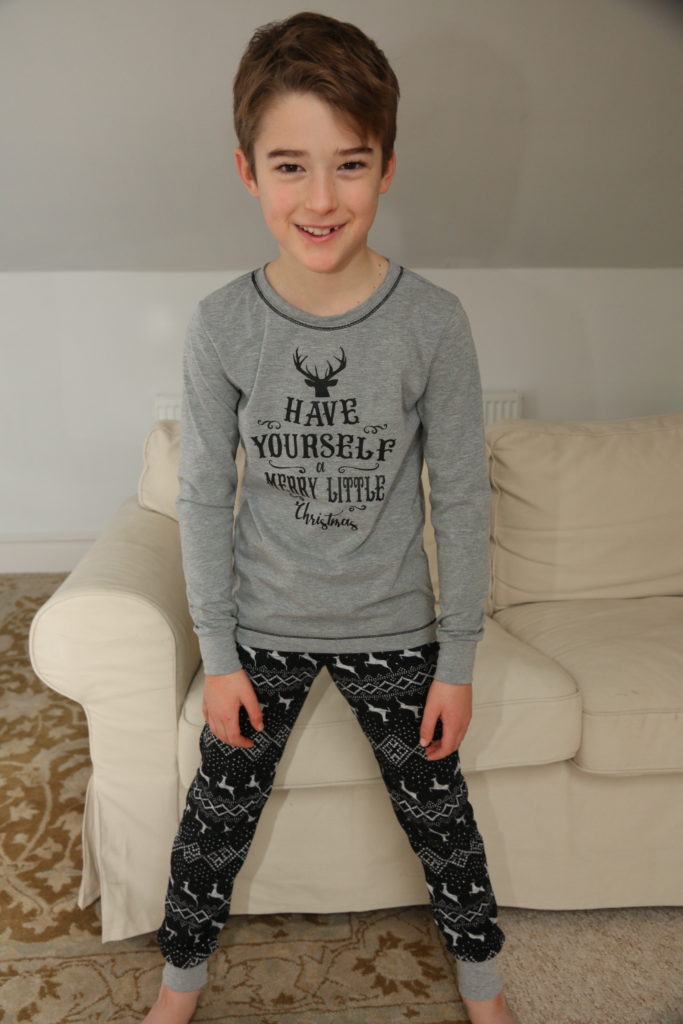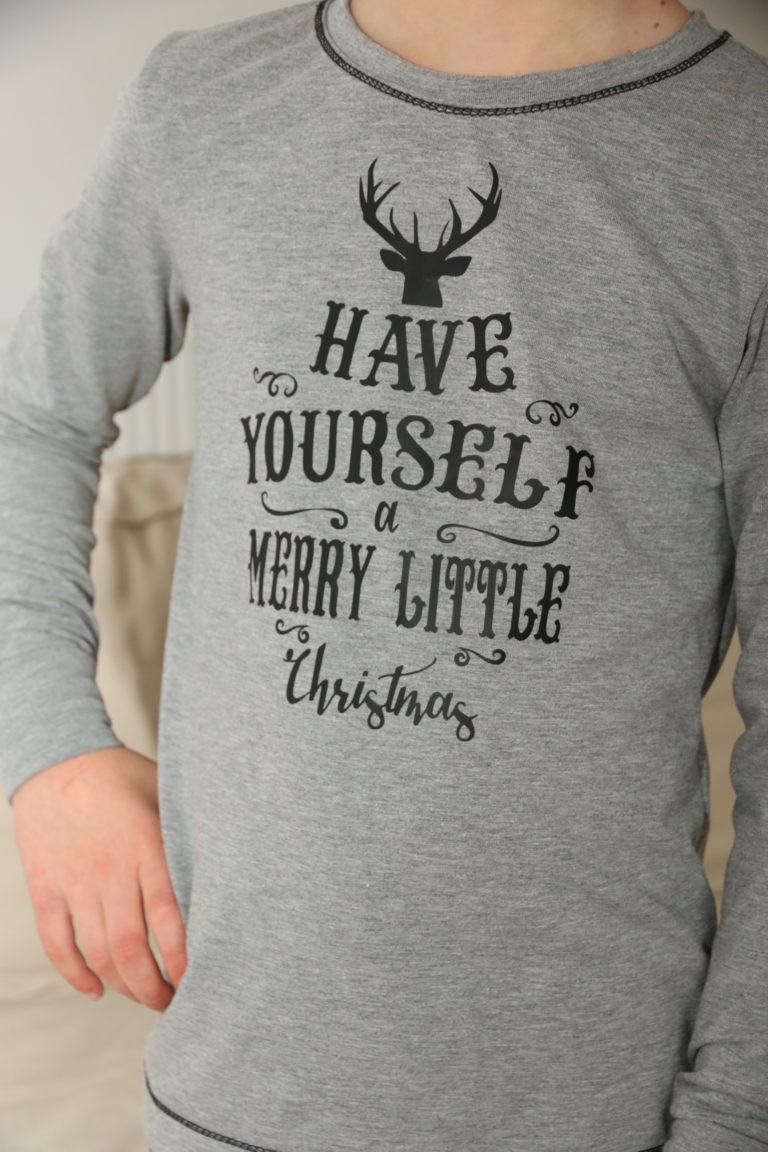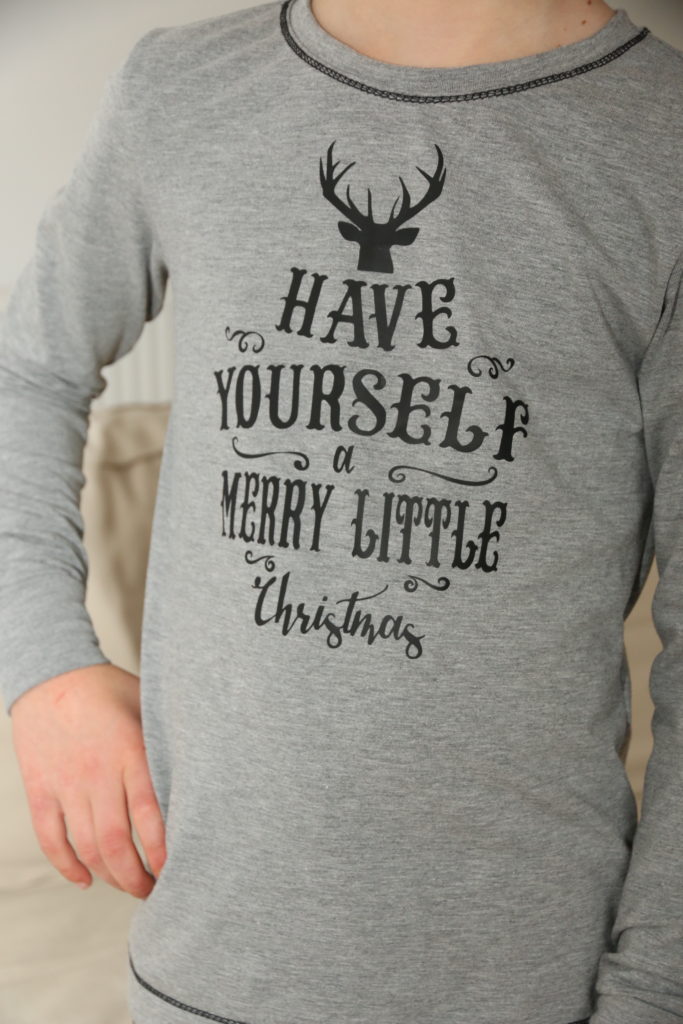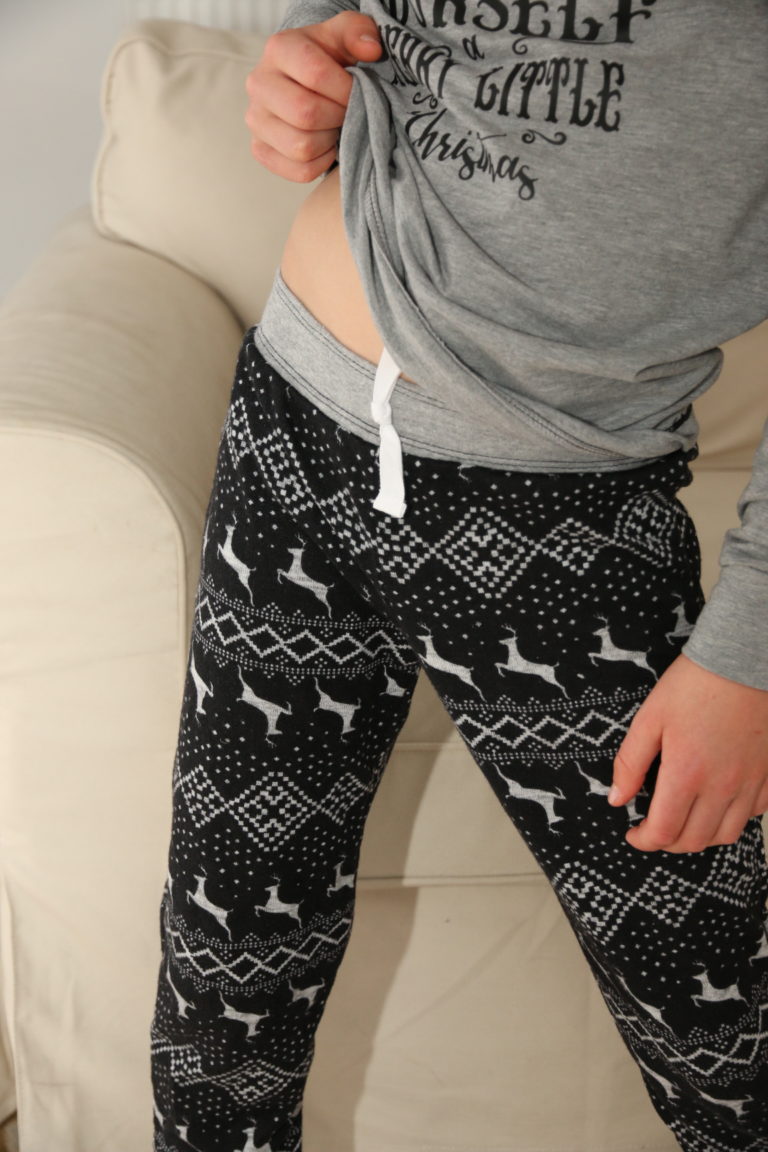 First up, the oldest. He is sporting 11thHour Gear for his joggers and plain tee. I added a free cut file  with my silhouette as well (there's lots of cute options in the NH Shop!!).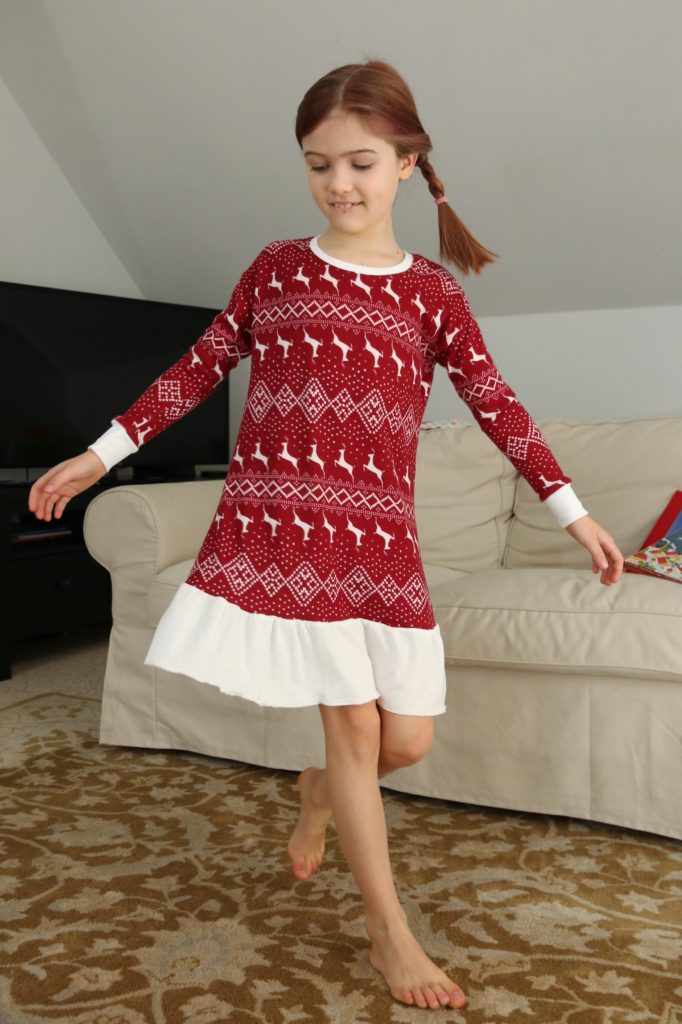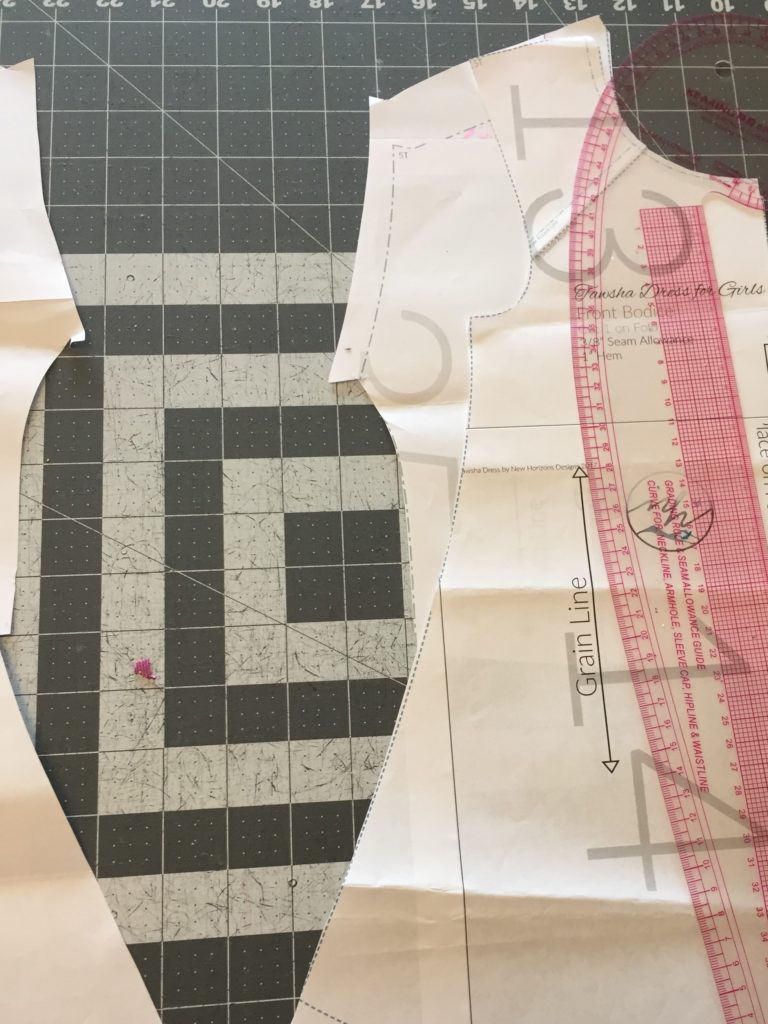 Next, my older daughter. She is never the easy one, so of course she wanted a nightgown and had LOTS of specific requests with it. I decided to mash the Deer Creekwith the Tawsha for this, so she had loose dolman sleeves and a pretty, twirl worthy ruffle skirt. I just matched the shoulders on both front and back of the two, and smoothed the side curve. She of course wanted wrist cuffs as well so I included the ones from the 11thHourGear.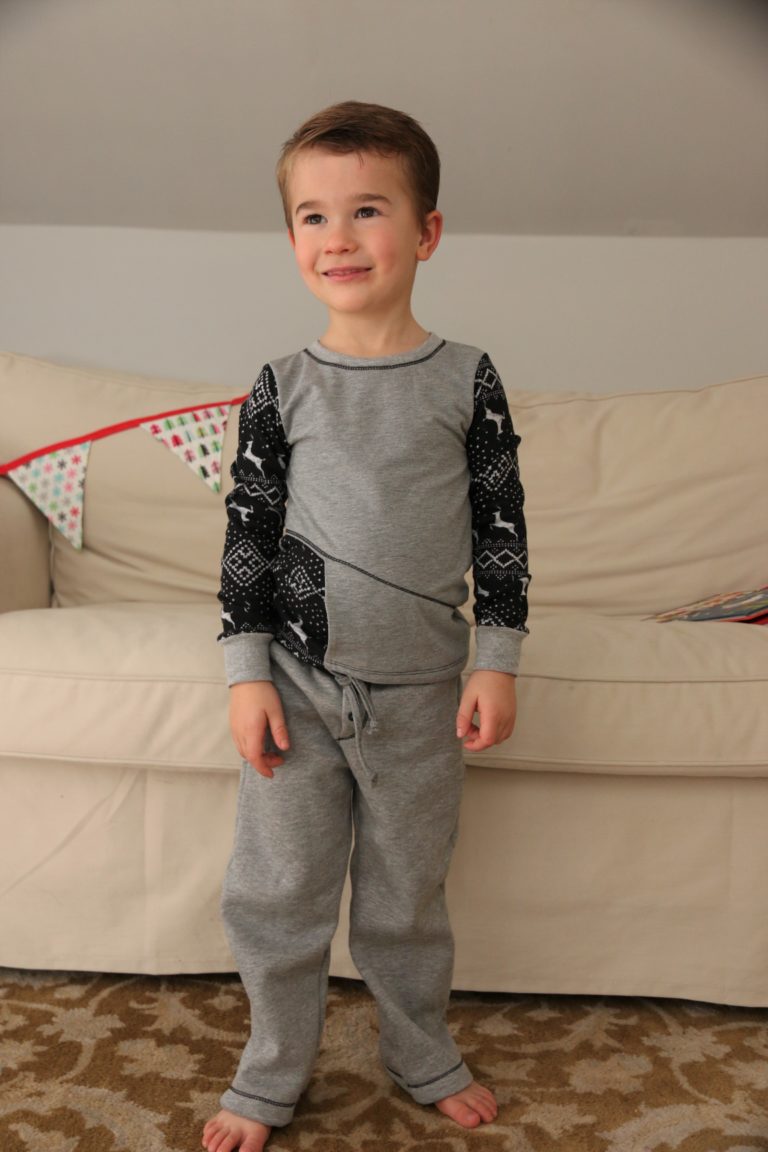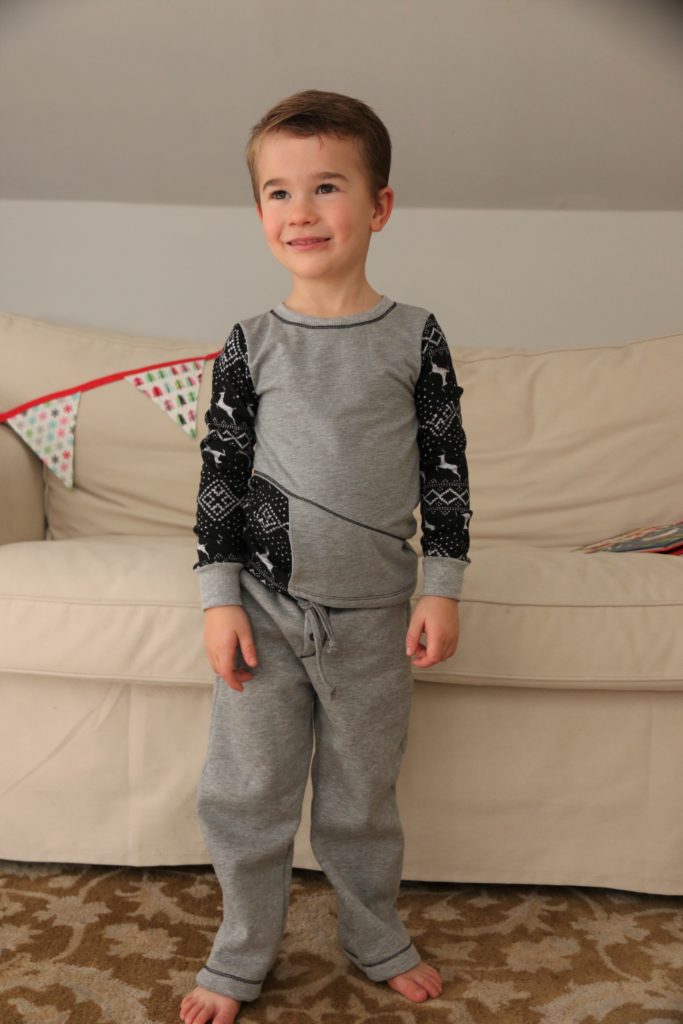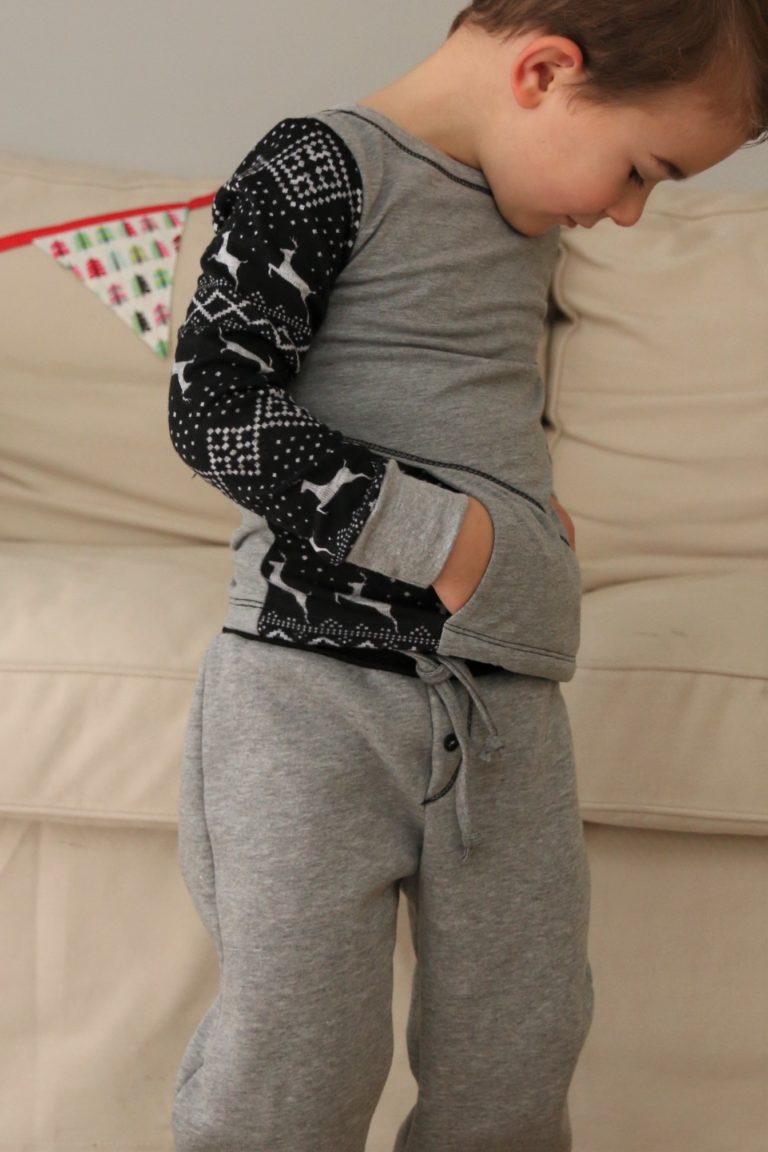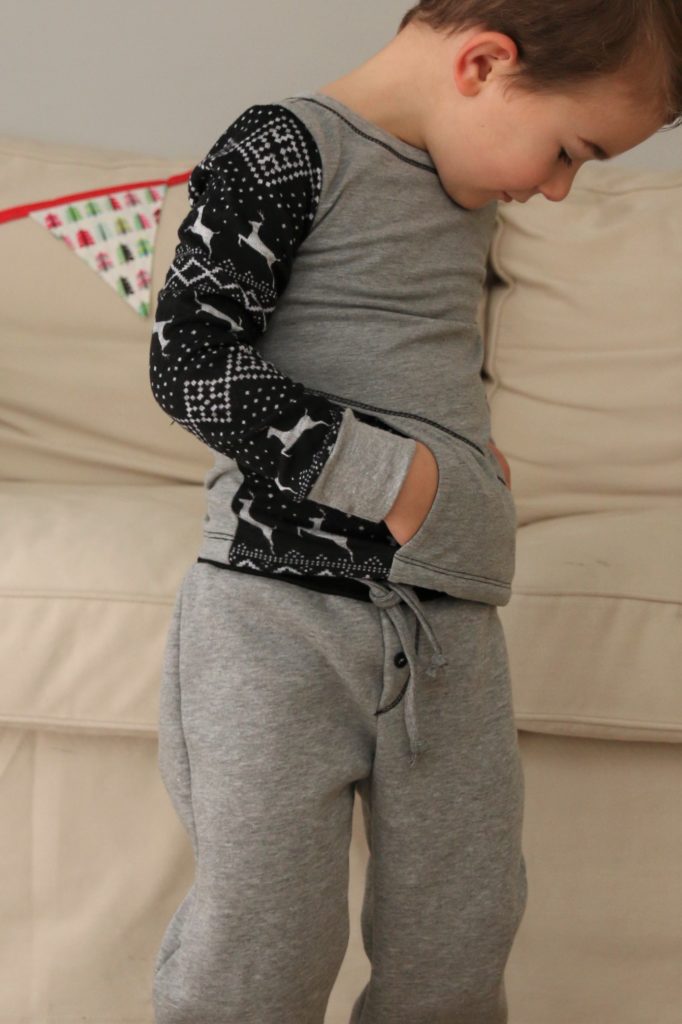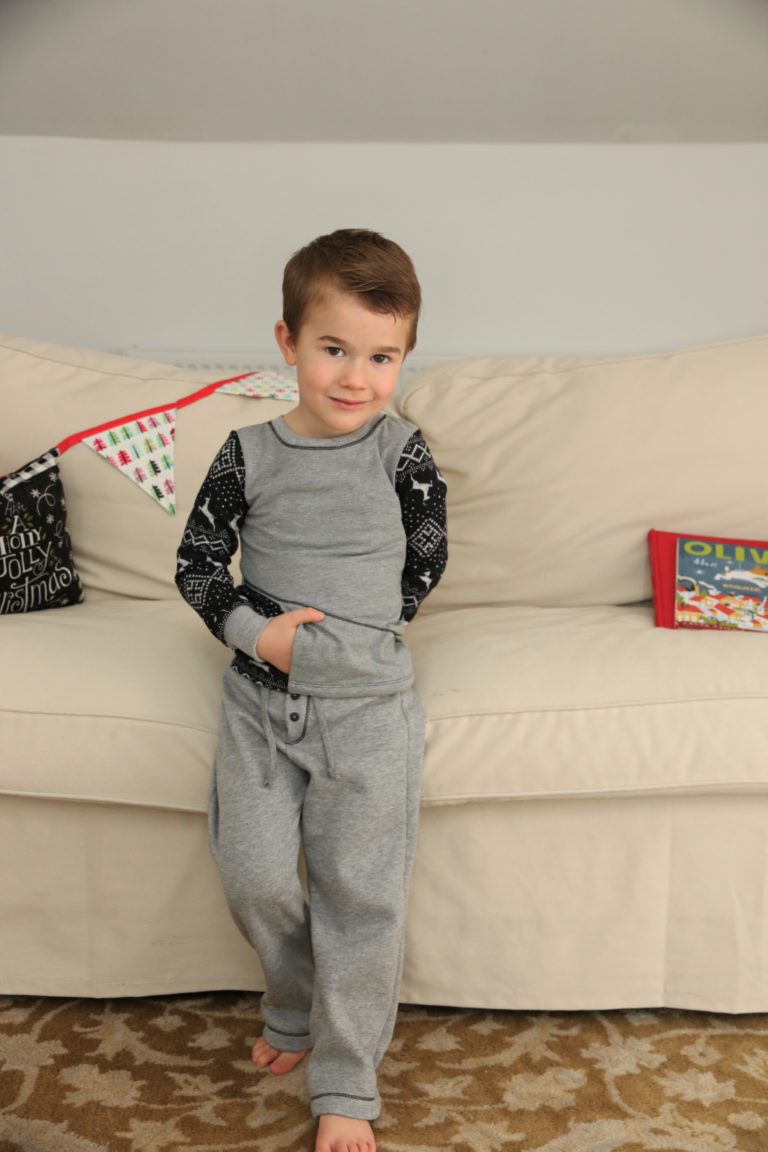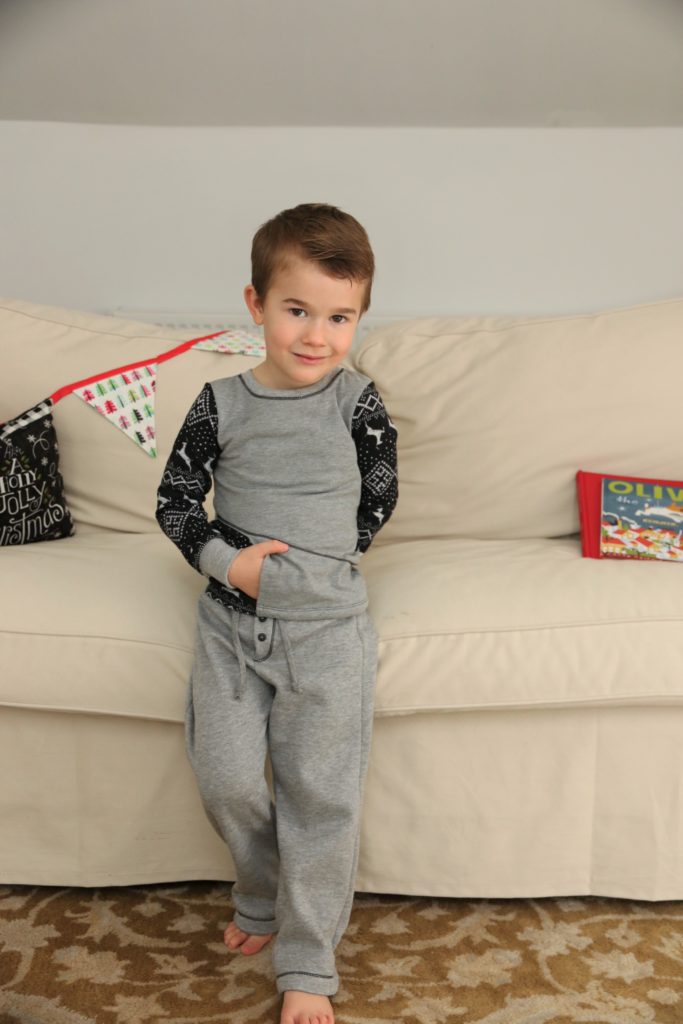 Next, the younger son. He loves obscenely warm fleece pajamas, so I used brushed back sweat for his 11th Hour Gearpants. There's not much stretch to the sweat, but the pants on 11th Hour can be made from woven OR knits and require no stretch aside from the waistband so it's a perfect match. I did a faux fly and faux drawstring to finish them off. The shirt is 11th Hour Gear also, only the pocket version since he loves hiding treasures.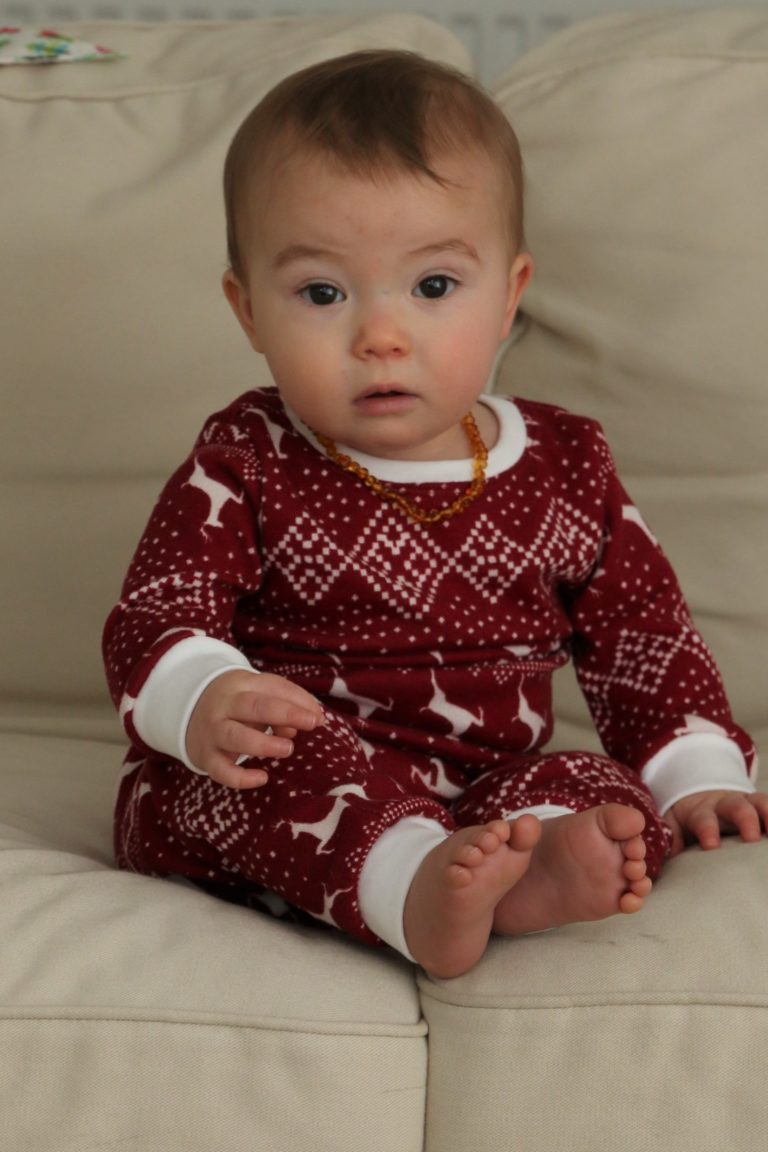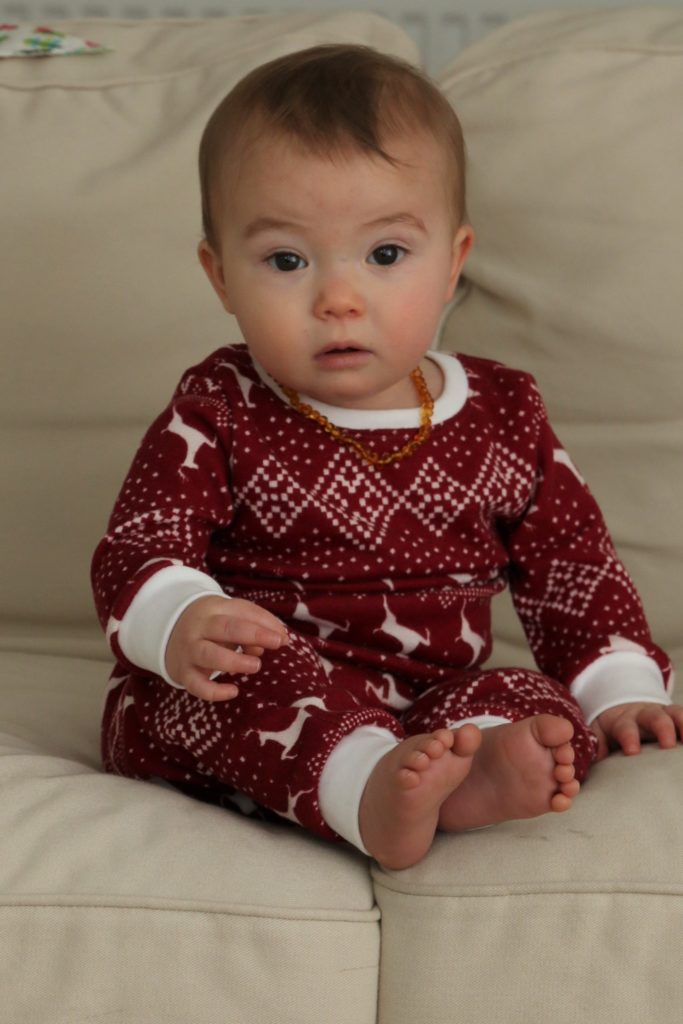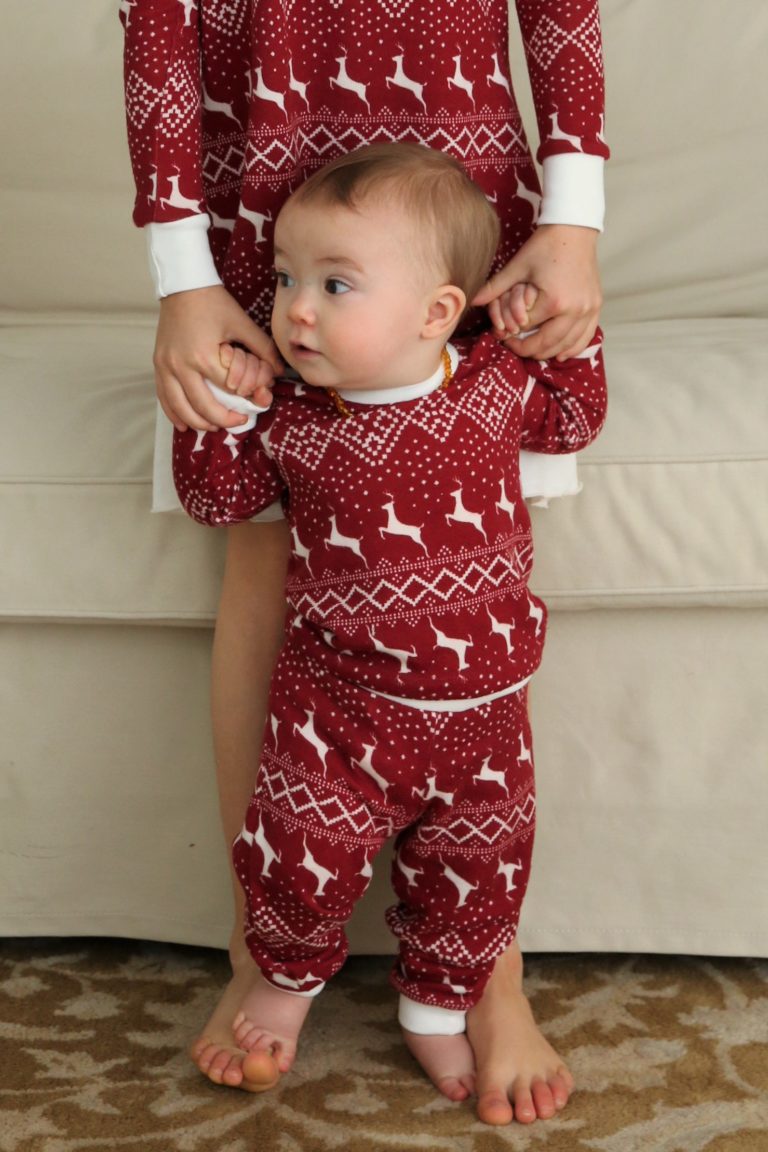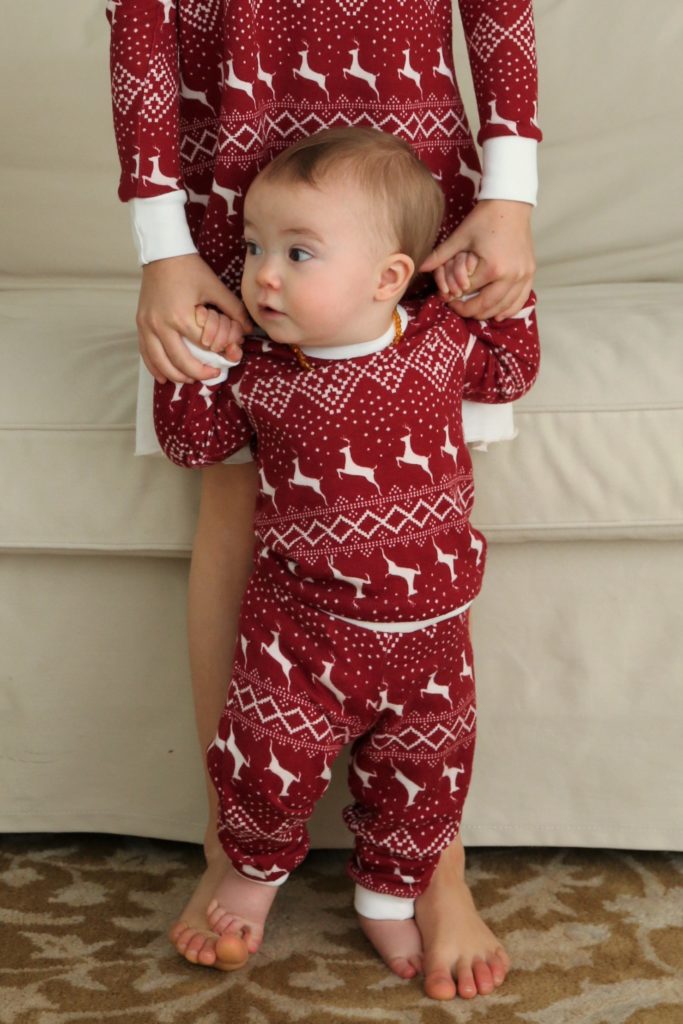 The baby is just now fitting into New Horizons for pants (thanks to big diapers) and is comfy in her CaritaJoggers (just shortened for her short inseam). Yet another 11thHour Gear top for her, because it goes down to itty bitty baby sizes!!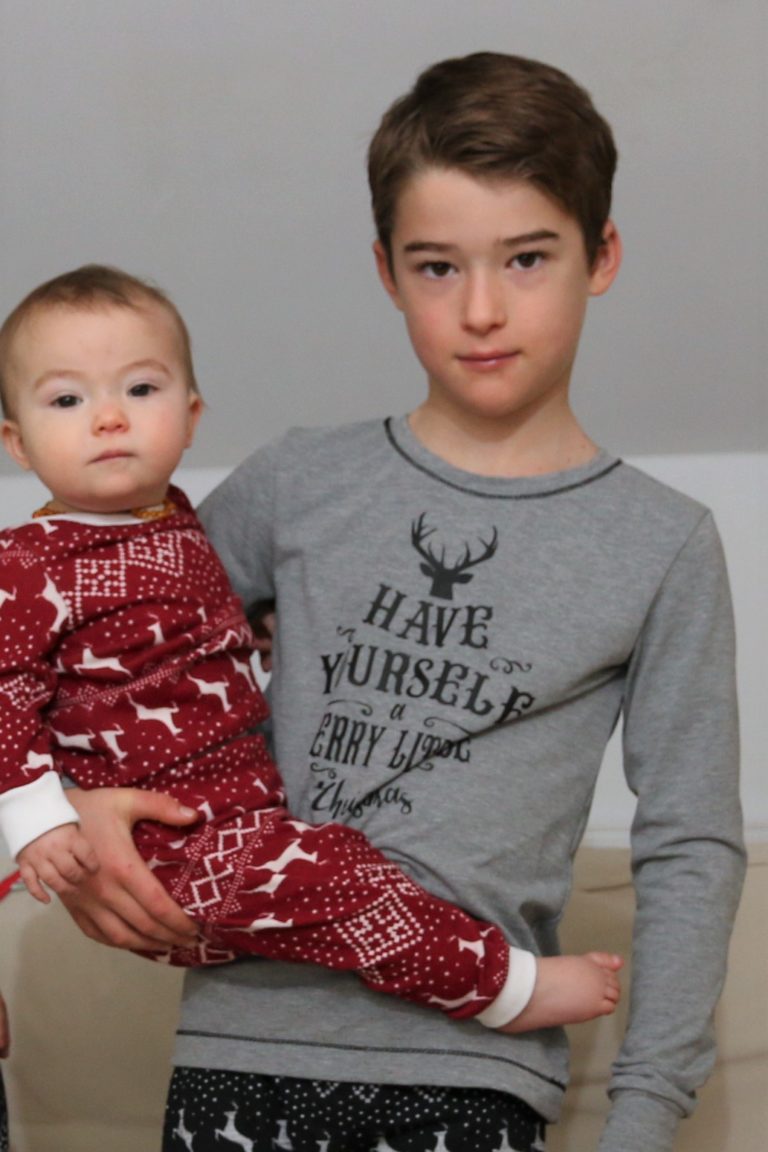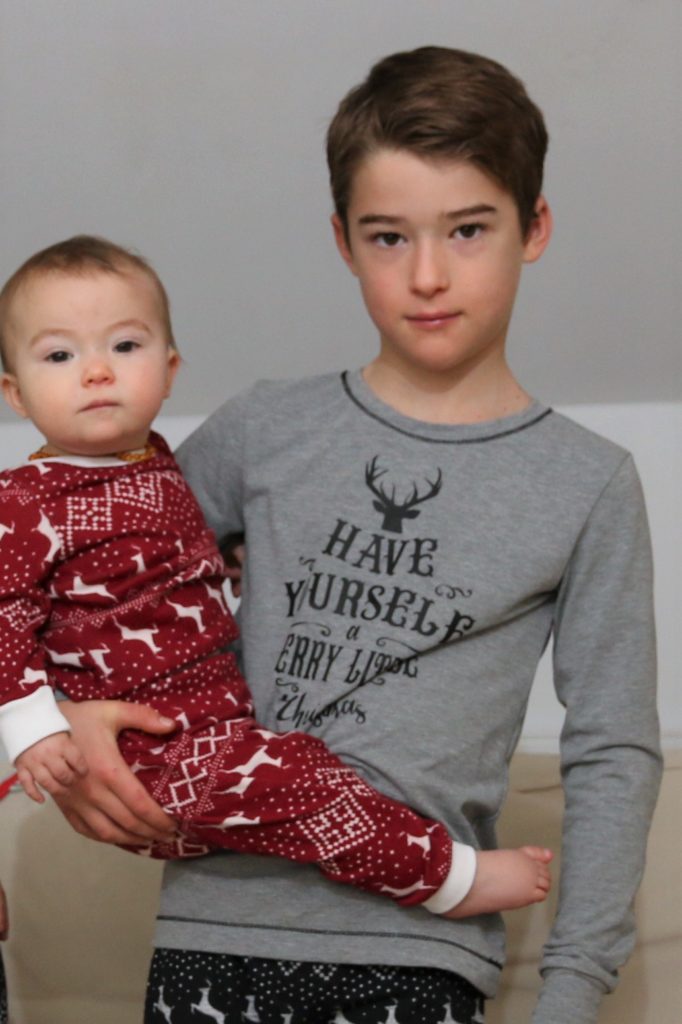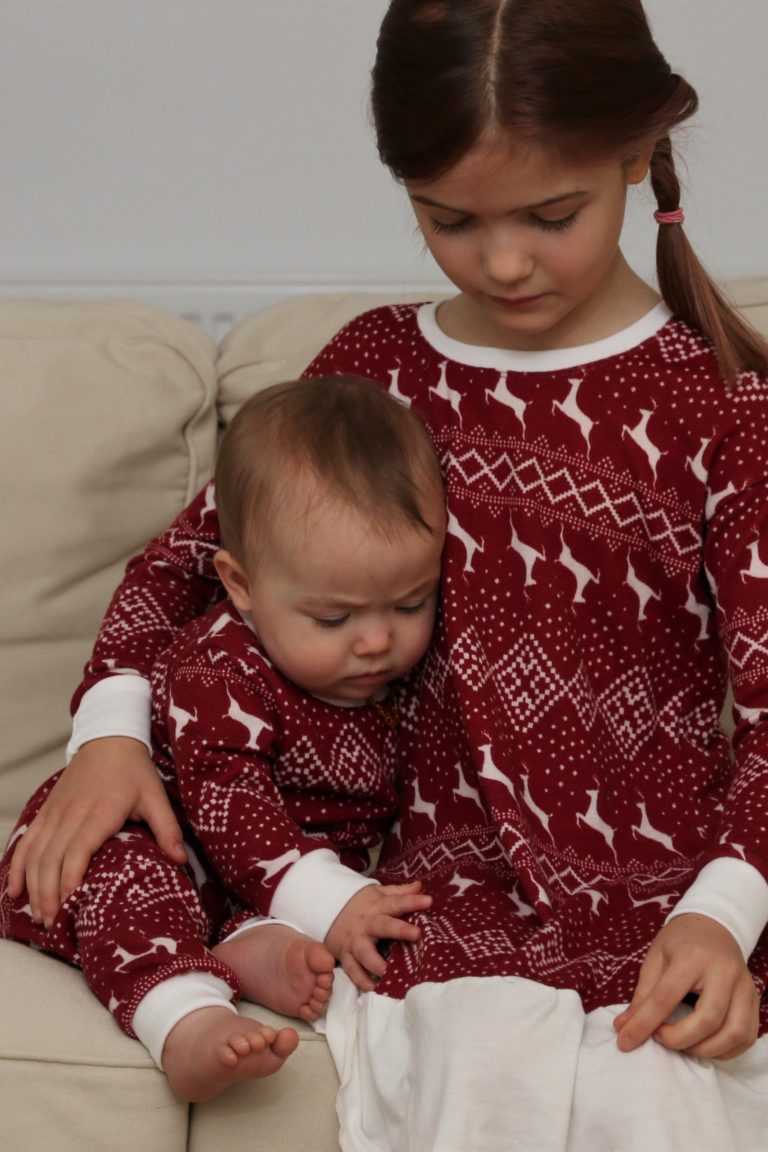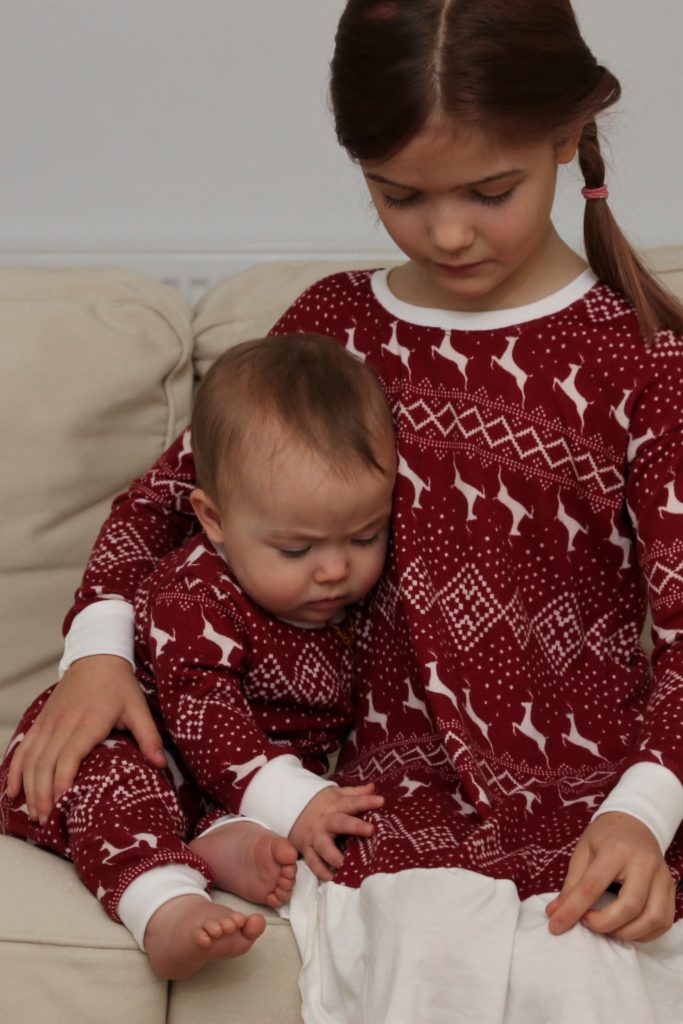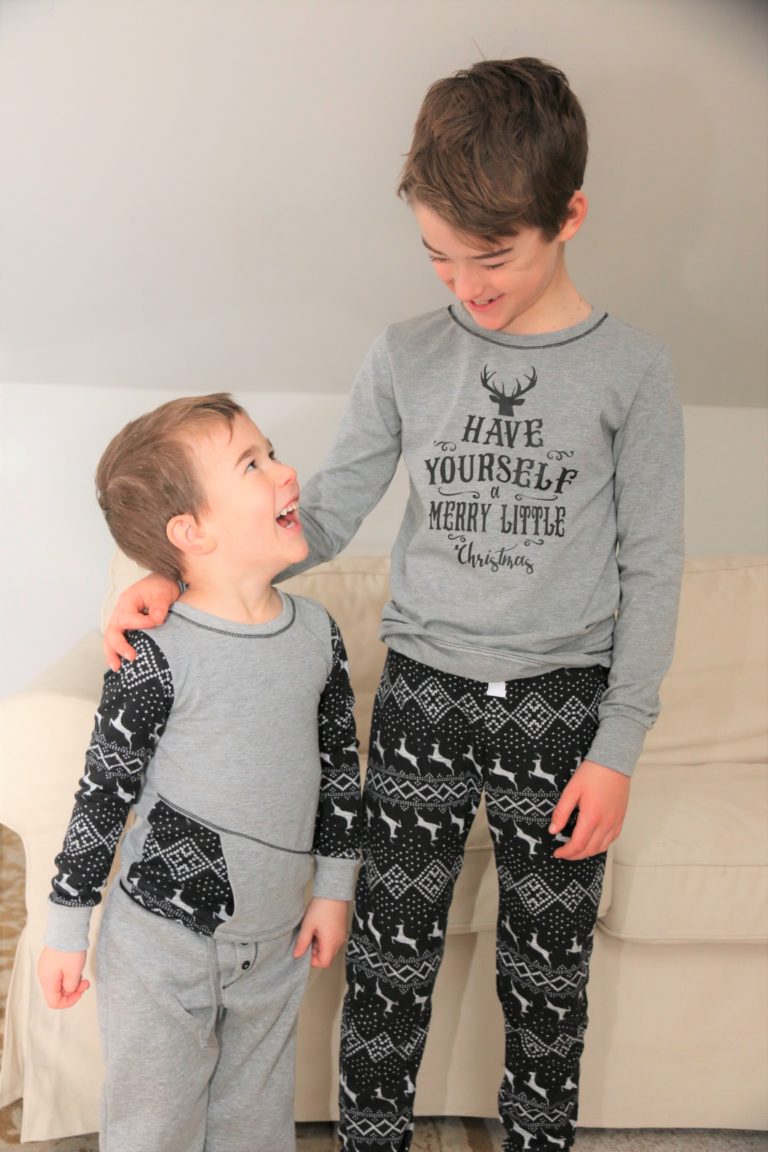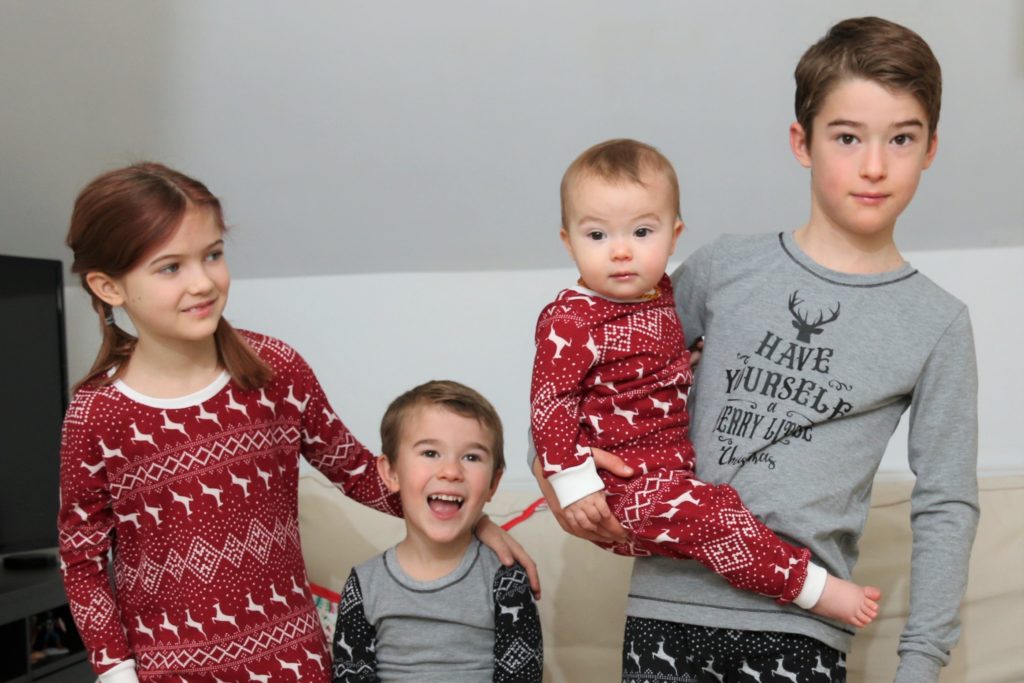 So there we have it, cute matching pajamas for all 4 without any of them being identical. I'll have to start on my own soon….Marbella perhaps? Portlanders? We shall see.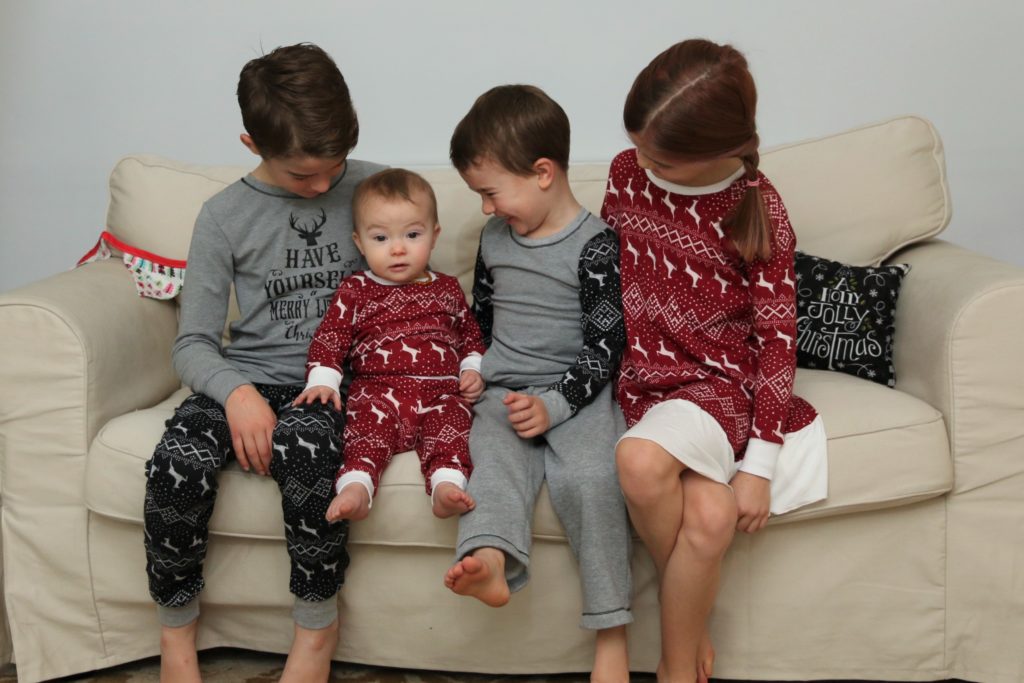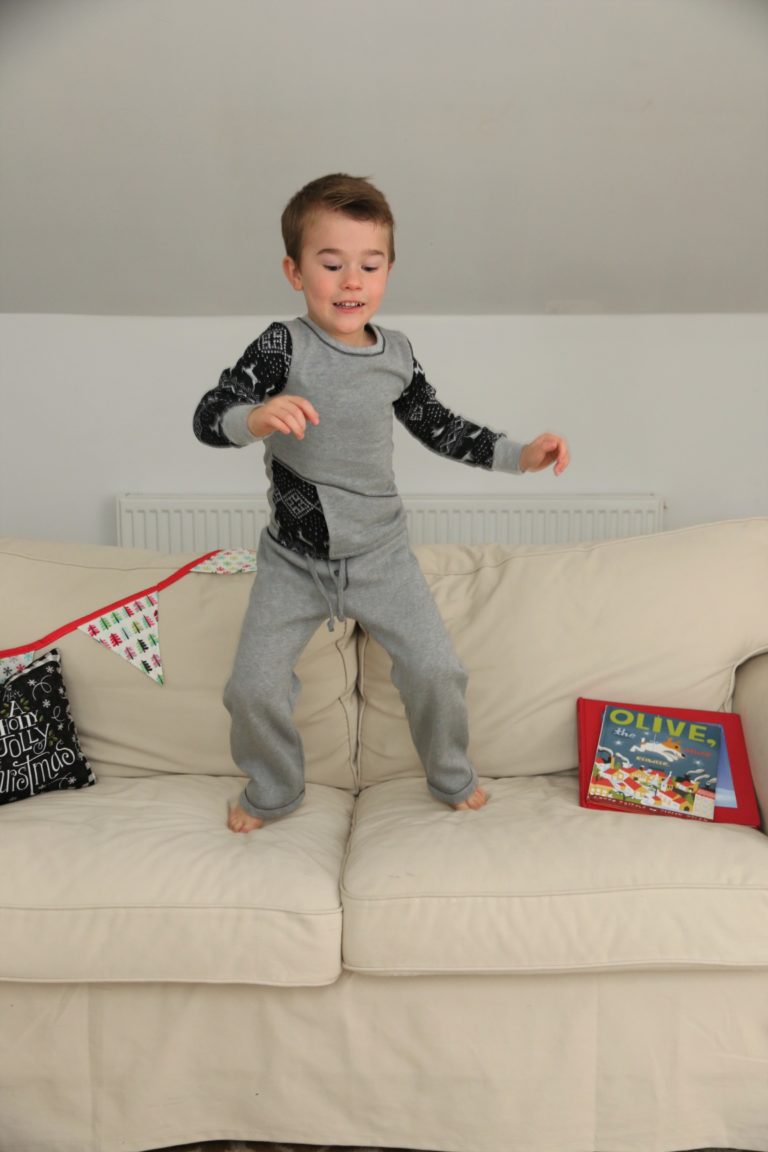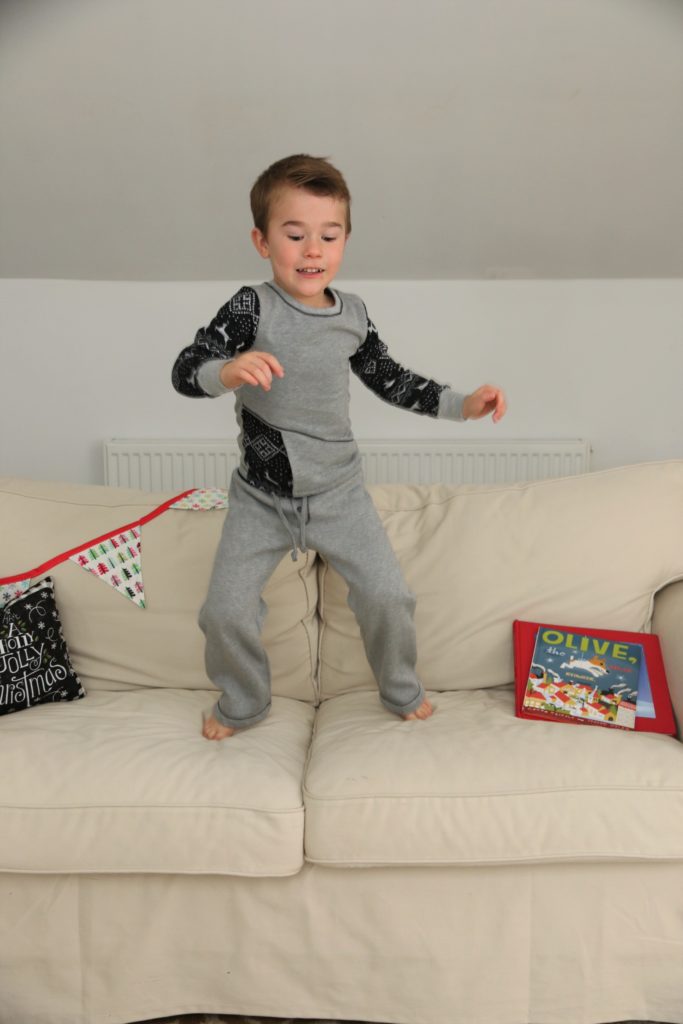 Jump right in on some family pajamas!! There's lots of options to work with!!! Don't forget to share your makes.
(Print fabric is hacci, solid gray on shirts is cotton lycra, solid pants are brushed back sweat, solid cream is rayon spandex, and all neckbands and cuffs are from ribbing)