Hi, it's Amanda from DerivingMommyhood and I wanted to share one of my favorite tank patterns, the Key West.
Did you know this is a *free* pattern??
Both the women's sizing and girl's sizing versions are free!!  😉
Anyway, the Key West tank is actually a very versatile pattern. The women's and girl's sizing has three options for the width, flare, slim fit and a flared crop, and the back can either be racerback or tank. Also, each can have bands or binding to finish the neck and arms, and an optional chest pocket. 
I wanted to show all three side by side and talk about different fabric options that work best for each.
Original Version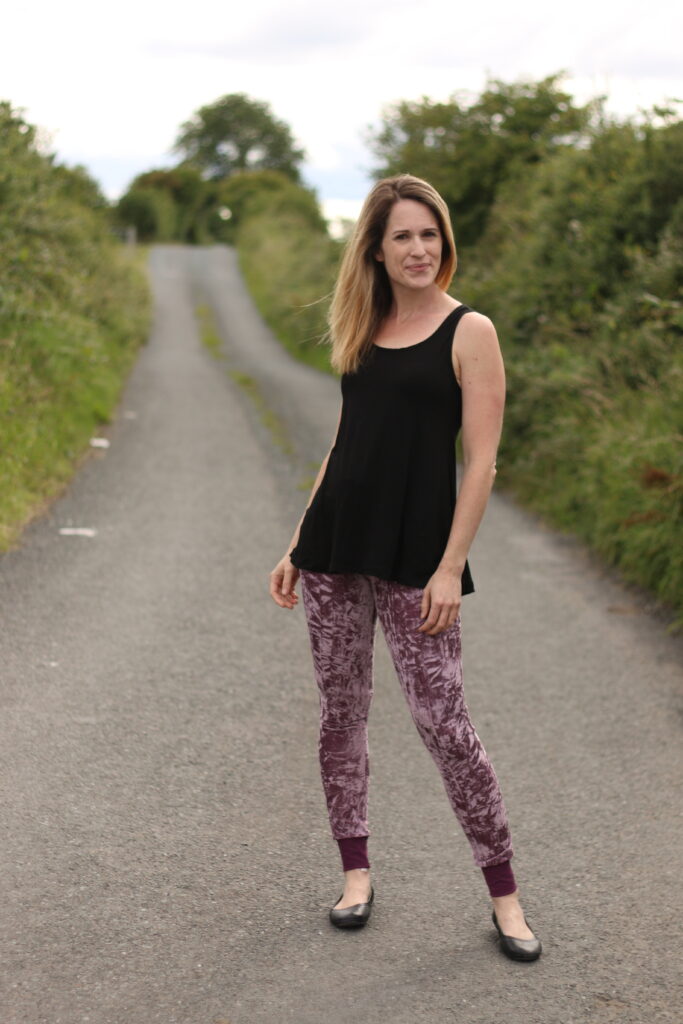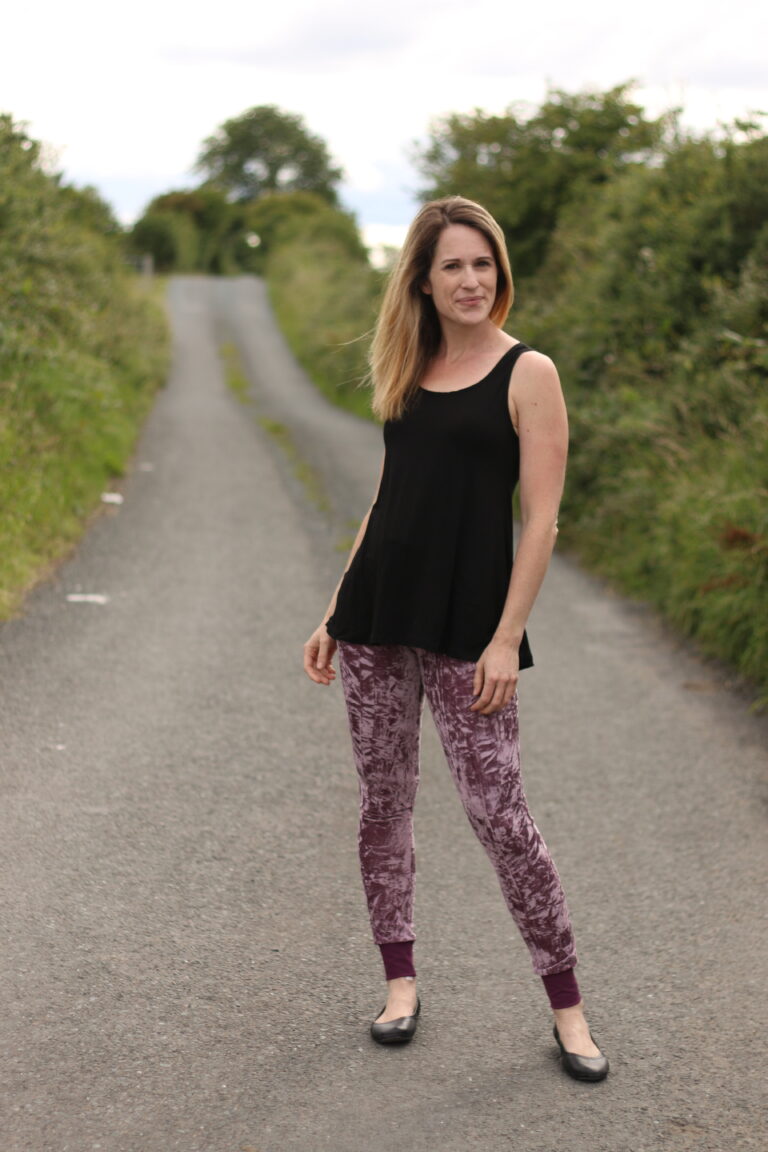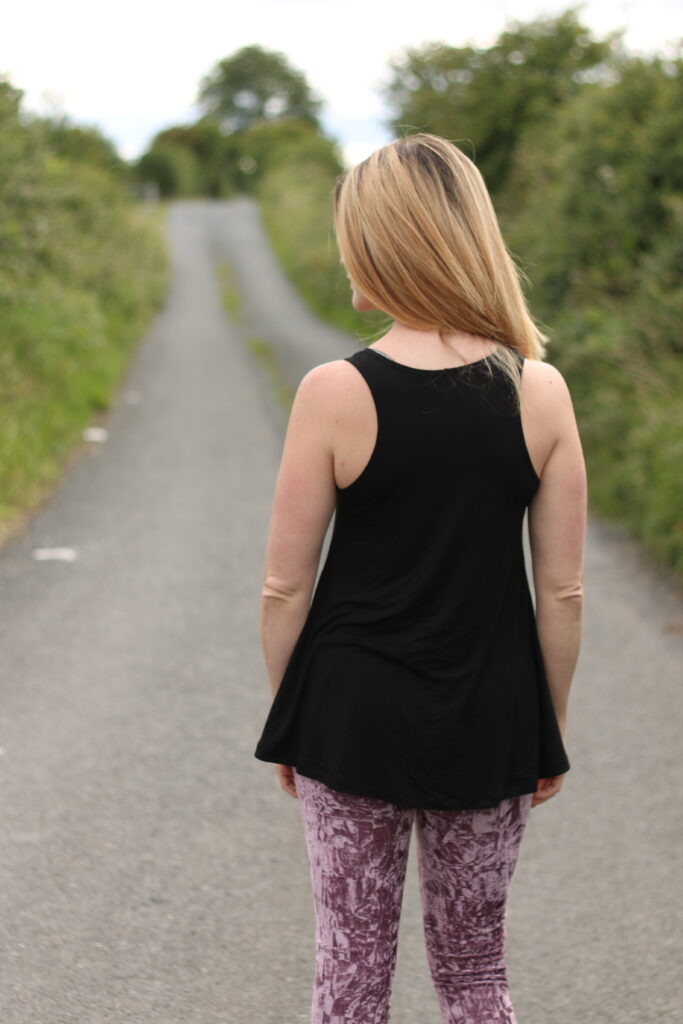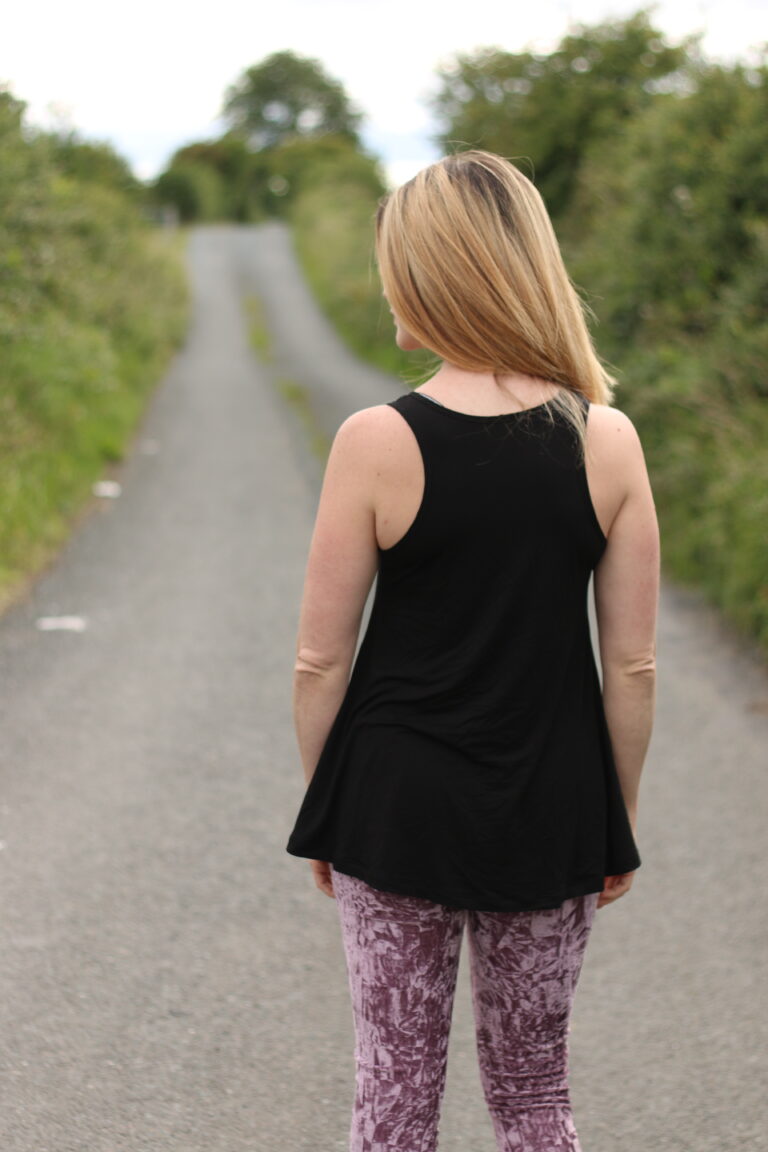 First, the original with flared sides. It is a casual slightly swing top, with a longer length. I love that it can work over a pair of leggings as well as jeans, and it can be knotted at the bottom for a different look since there is that little bit of extra fabric to work with. This version works best with lightweight fabrics with drape such as viscose jersey, rayon spandex, ity, or bamboo jersey like I used for mine. I did the racerback cut line and it is not a particularly narrow racerback. I also chose the binding finish as it's my preferred look usually as it gives a cleaner finish, but it does take a little more time and can be slightly more difficult for beginners.
Cropped Version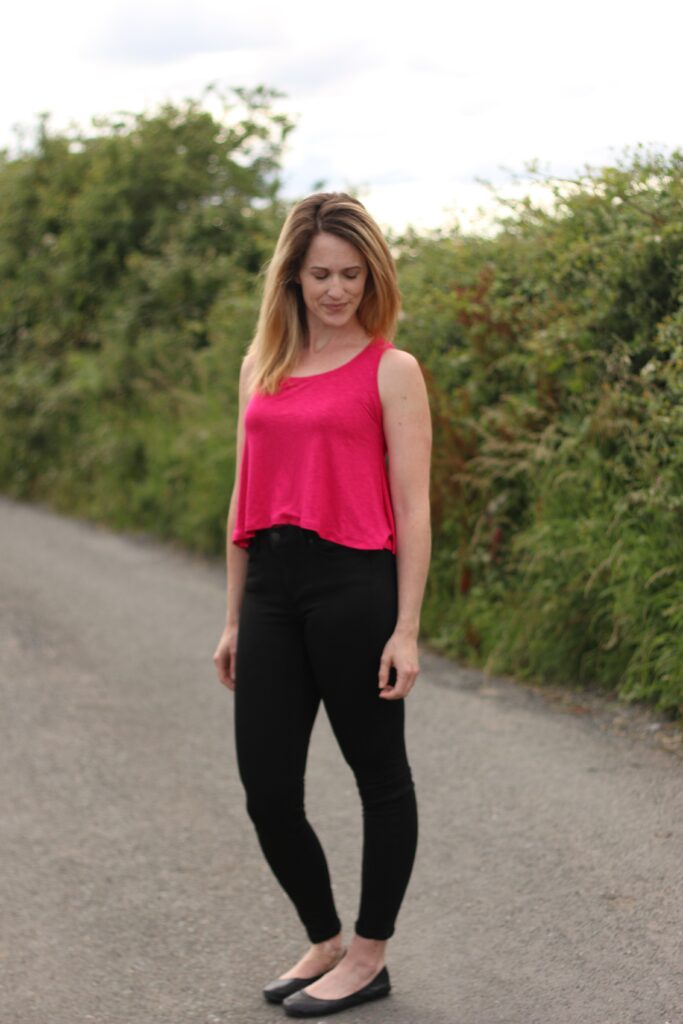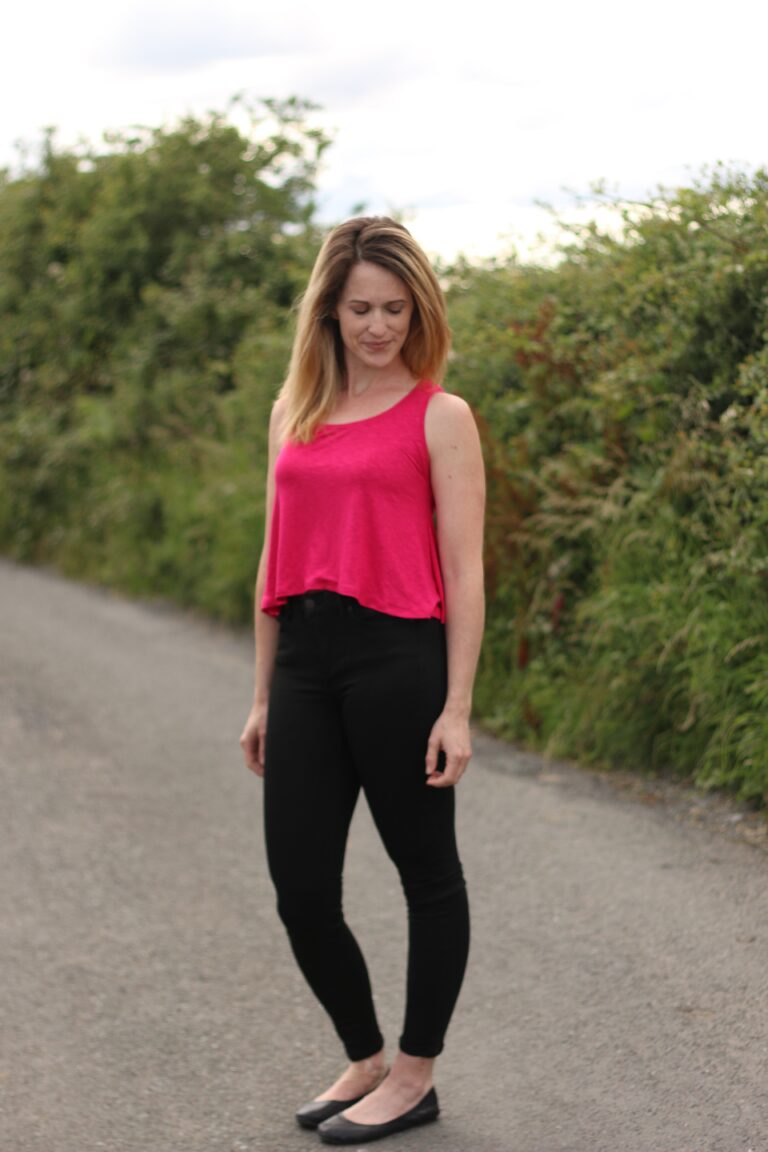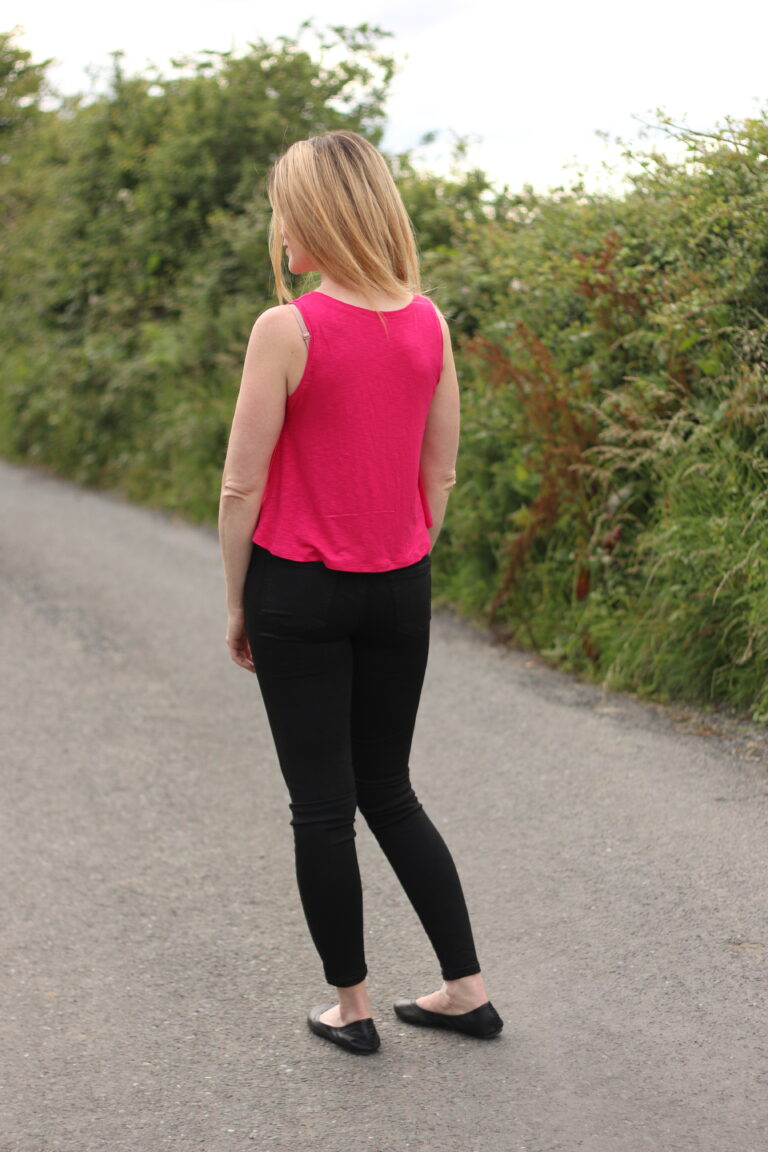 Next up, the cropped cut line. The cropped version is also a swing style tank, and it is longer in the back than the front. It is not a crazy short crop cut and works well with high waisted jeans, Carita joggers, or Portlander pants and doesn't even show midriff on me with those higher waistlines. The fabrics that work best would be the same as the longer version (I chose slub rayon jersey for mine). For this one, I went ahead and did the full tank back as opposed to the racerback and did bands to finish. I topstitched the seam allowance towards the tank on my bands but it is an optional step.
Slim Version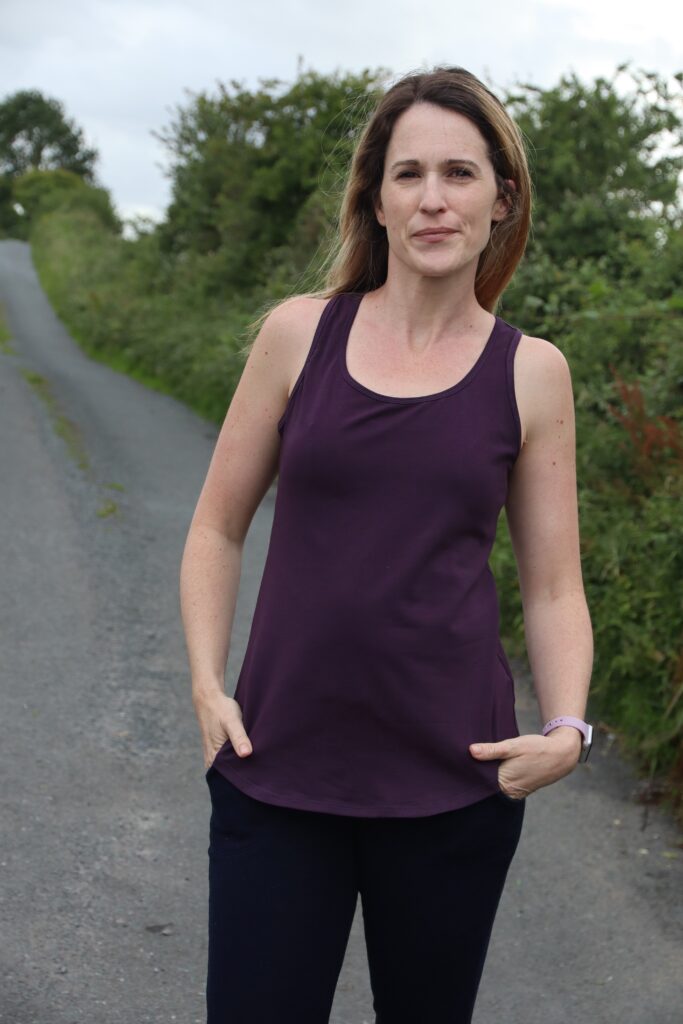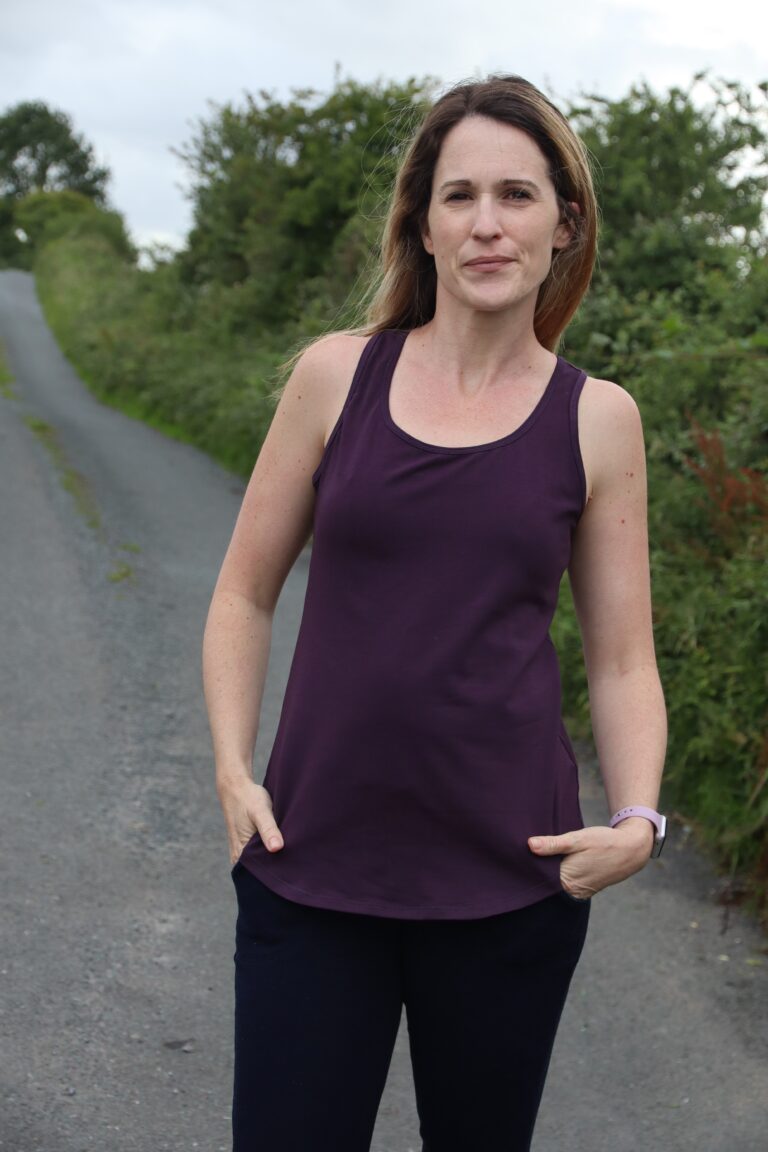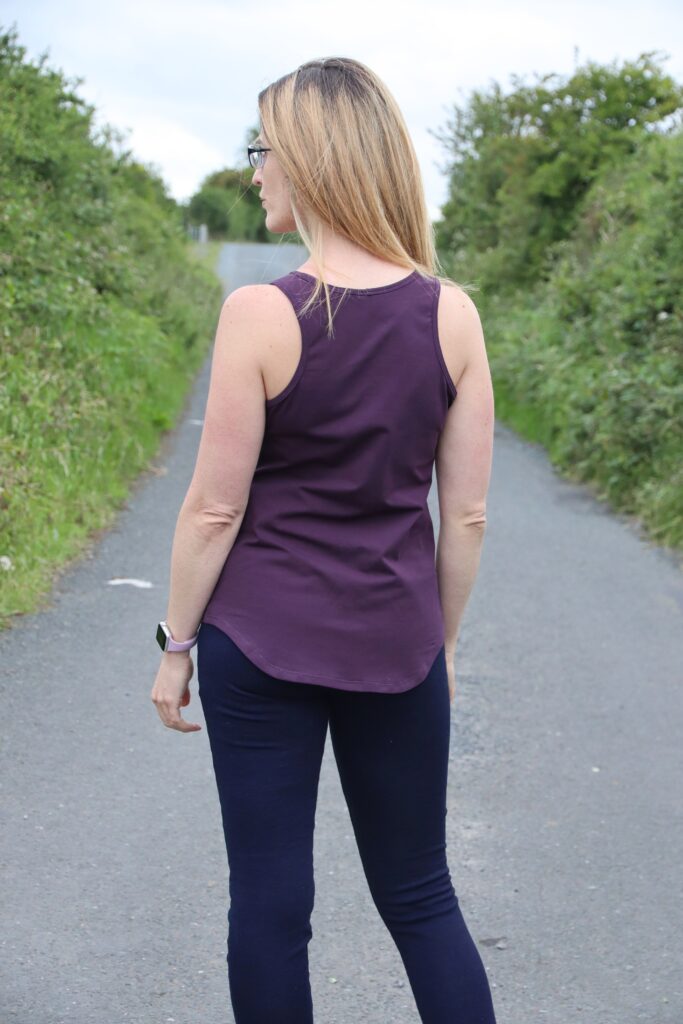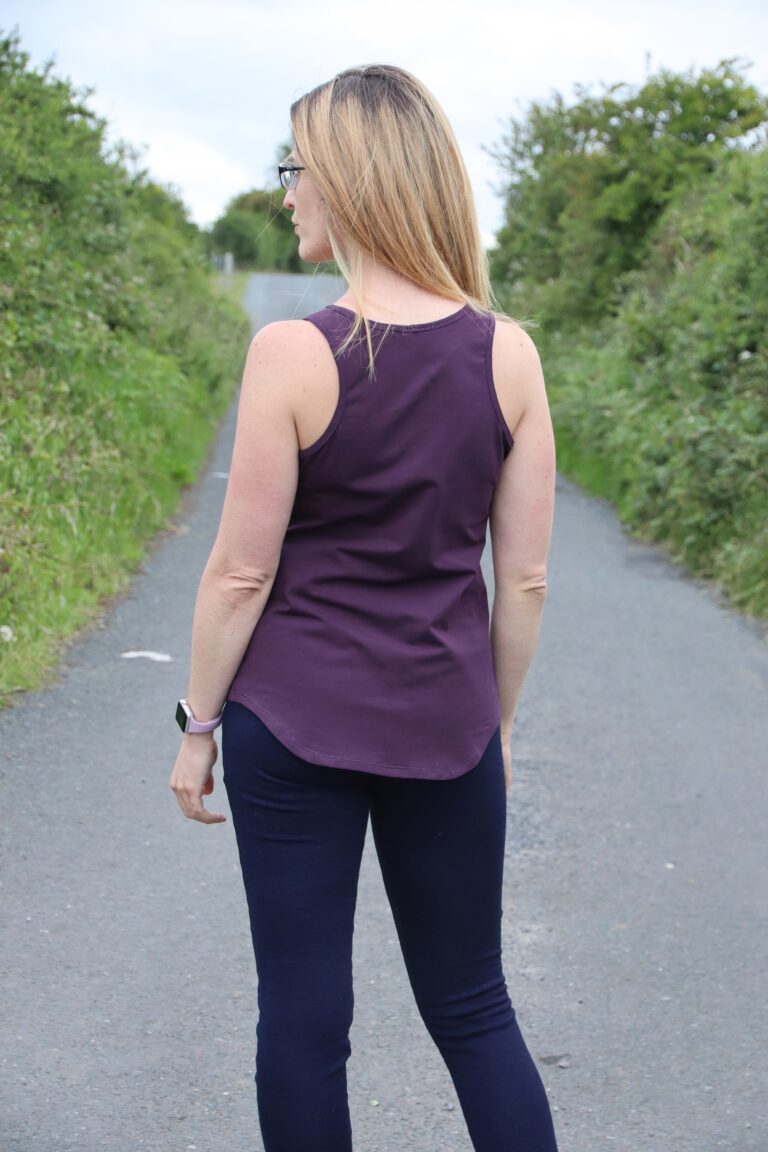 Last, the newest version is the slim cut. It makes for a fitted tank, but there's still ease through the body so it does not cling. This is not pictured in the listing photos at the moment but a search in the Facebook group will give you more slim fit versions to peruse. It is also not listed in the instructions, but the construction is the same for all the other versions. You'd simply use the line that is closer to the fold when cutting the front and back pieces. The band/binding pieces do not change. The slim fit version has a slightly curved hem. For fabrics, most anything will work as you do not need the drape required for the swing versions. So you could use the same as above, or could also use cotton lycra like I did, or any jersey honestly. I can't think of any that wouldn't work!!  I did racerback and binding again for this one.
Girls sizing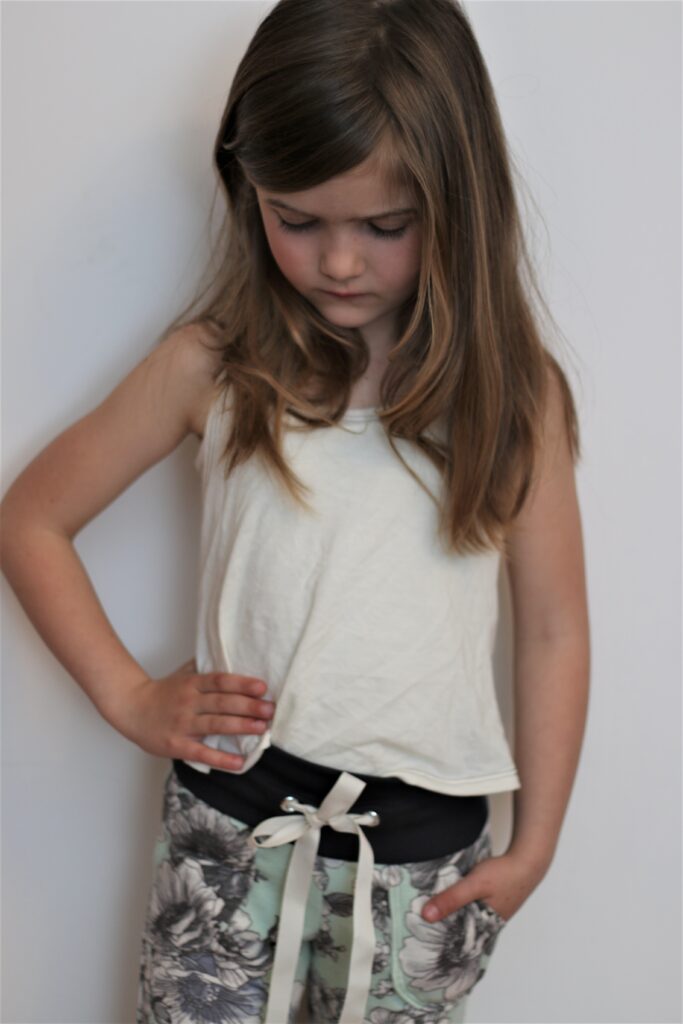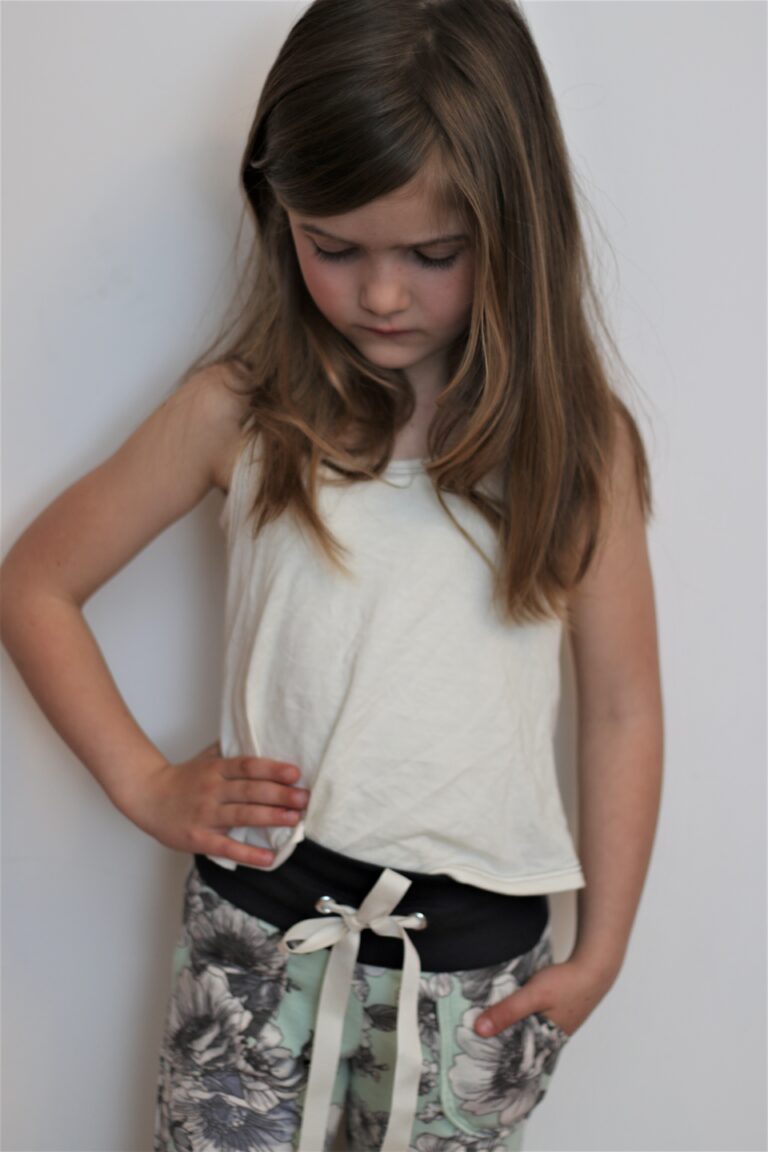 For the girl's sizing, most of the above applies as well. Here's my daughter in her cropped version out of bamboo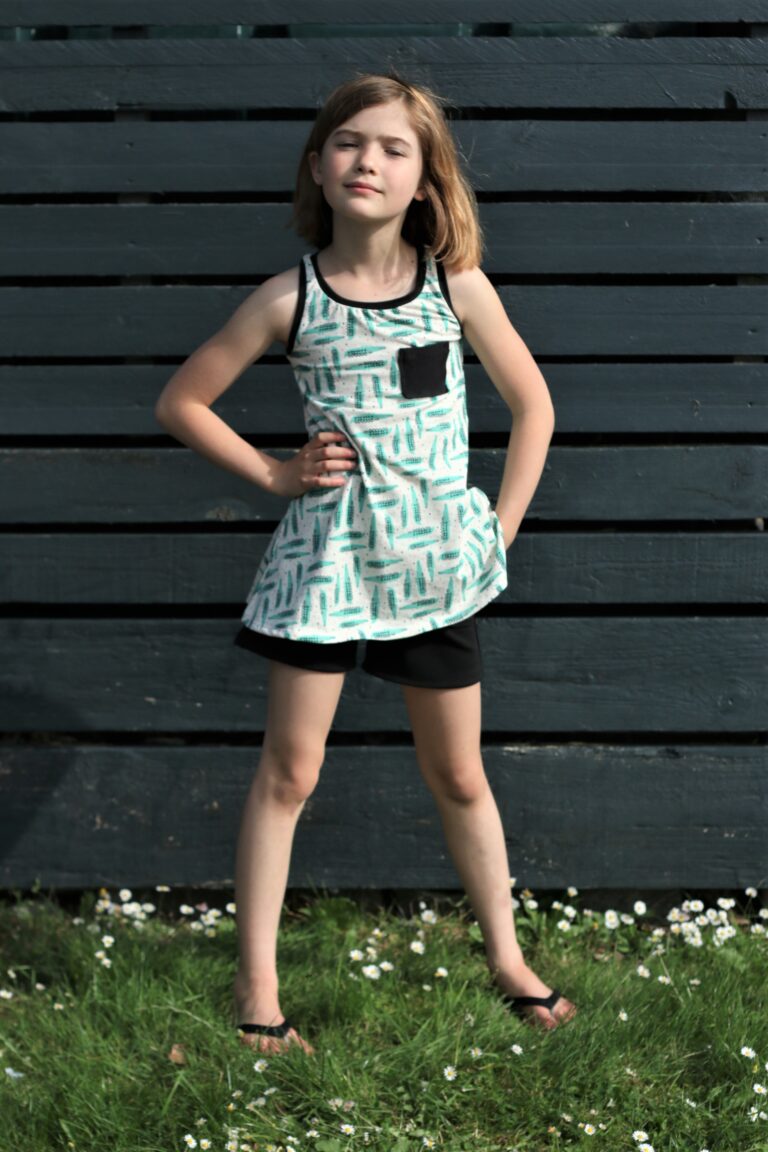 Here's a cotton lycra original version. It is a lighterweight cotton jersey but as you can see, it does not drape as nicely as a lighter fabric would.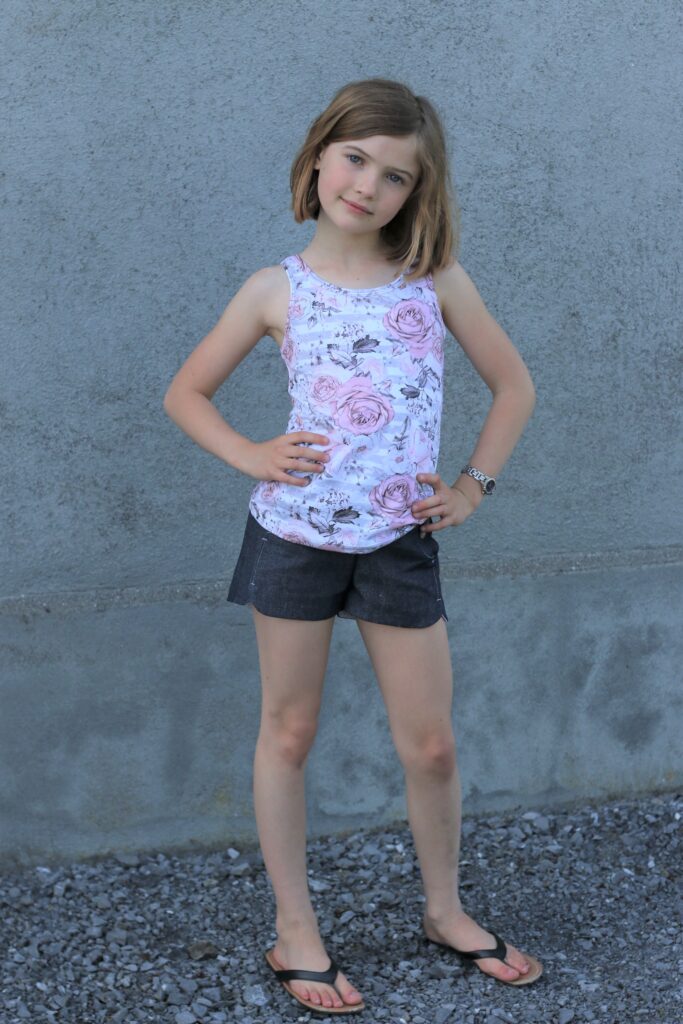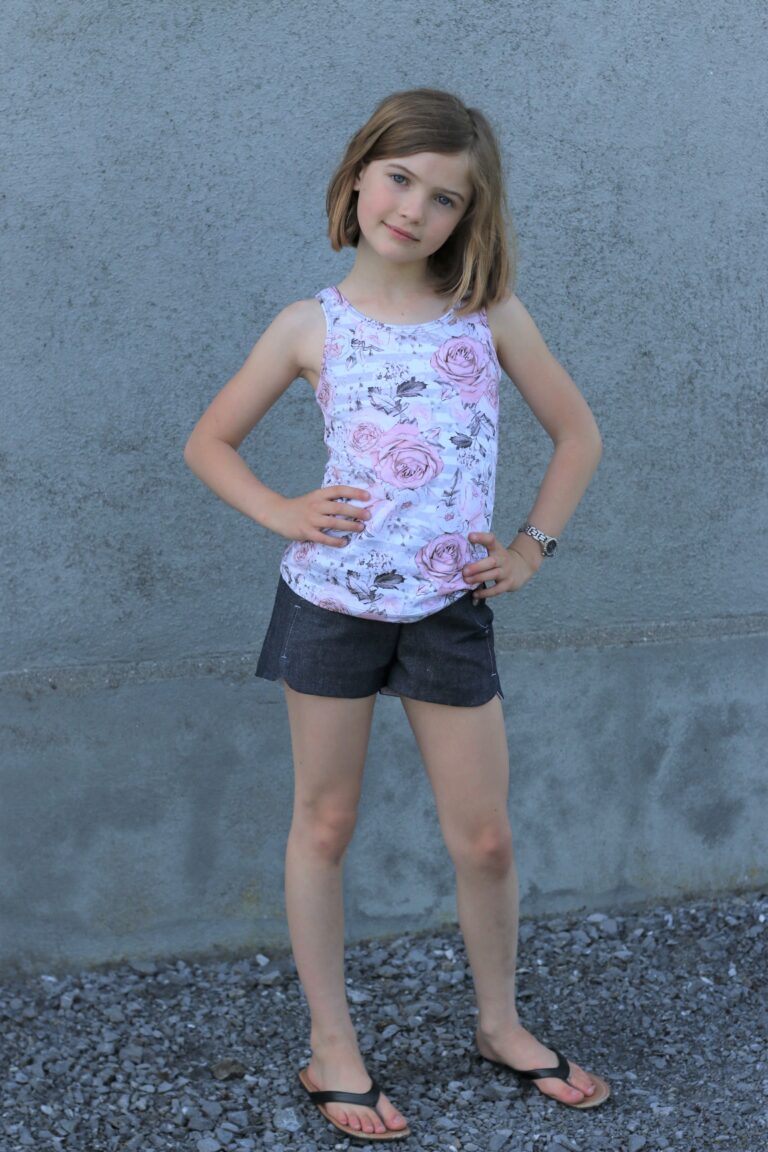 And here's another in cotton lycra where I made my own slim fit line (before the pattern was updated) by using the cascade top for reference. The girls sizing was updated with the slim version as well.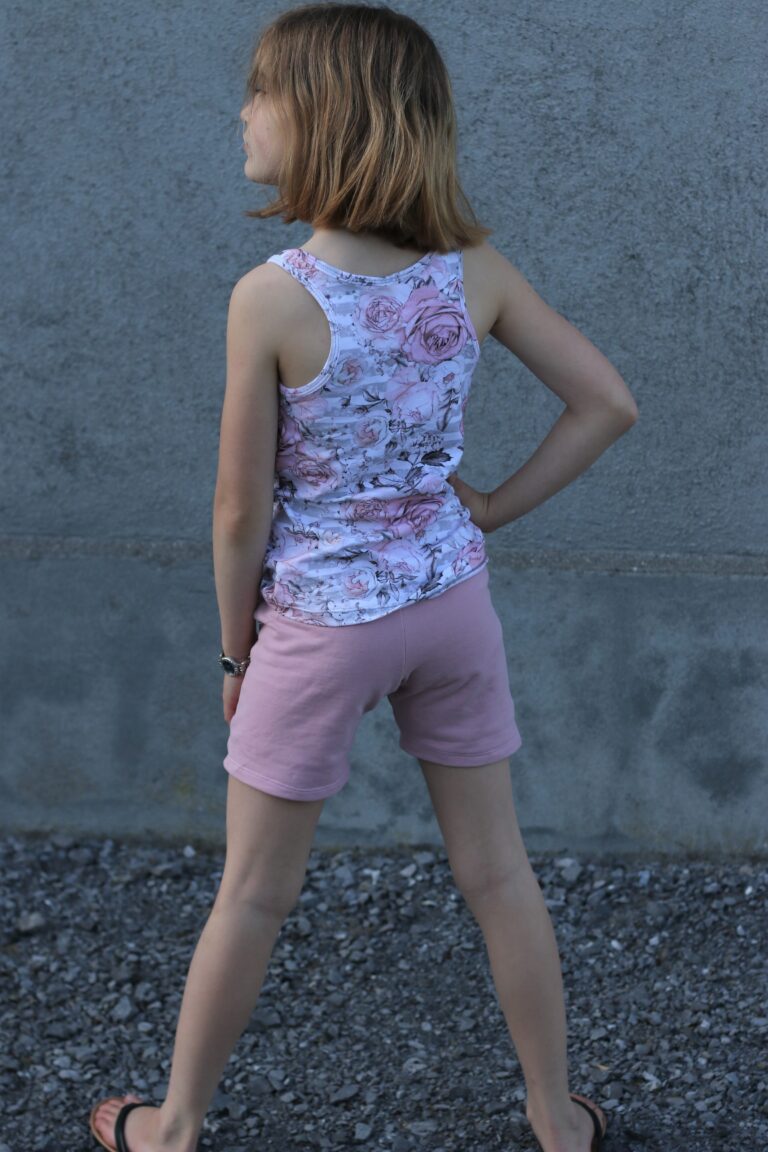 Other New Horizons Designs Tanks
Back to women's sizing tanks though….New Horizons Designs has a huge variety beyond this free one, so if you find yourself wanting to expand your tank options you might want to check out these other patterns. Marbella (a very slim fit tank with lace options for the back designed to be a layering piece), Athena (a fitted tank with cut out back designs), Maui (another fitted tank with racerback and cami options, as well as a built in bra available). 
Marbella Tank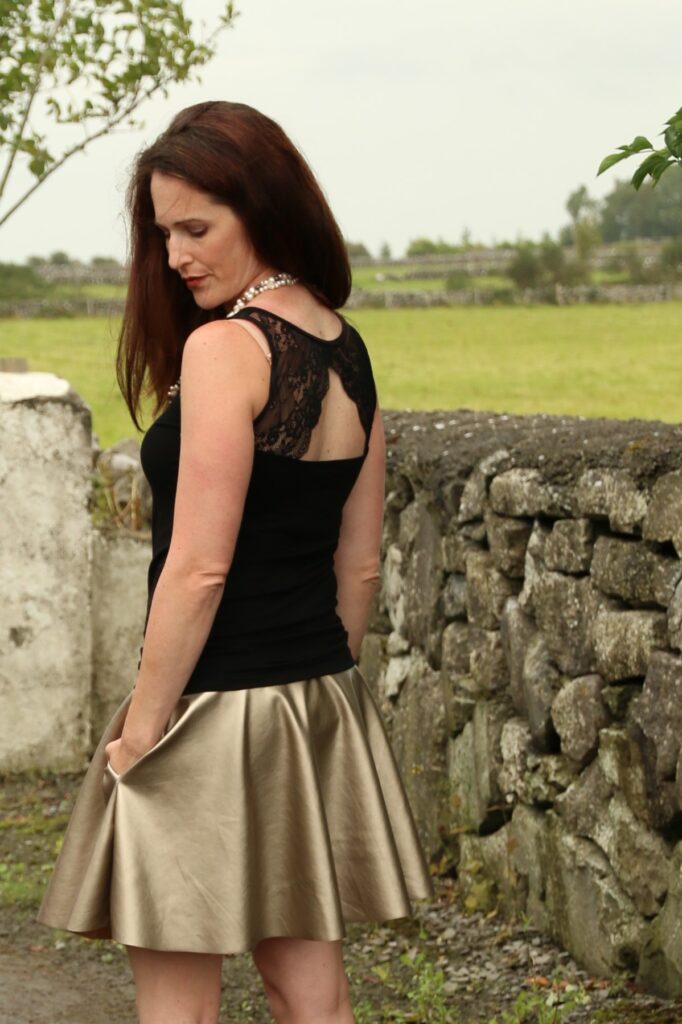 Athena Tank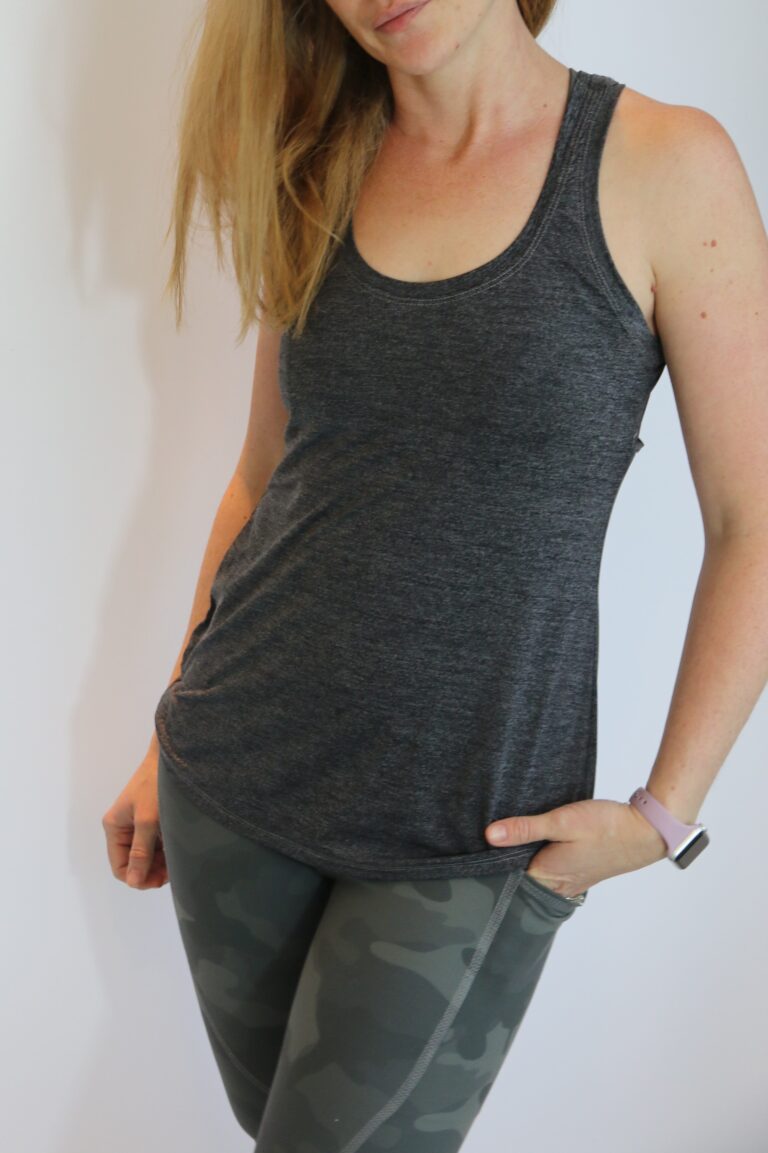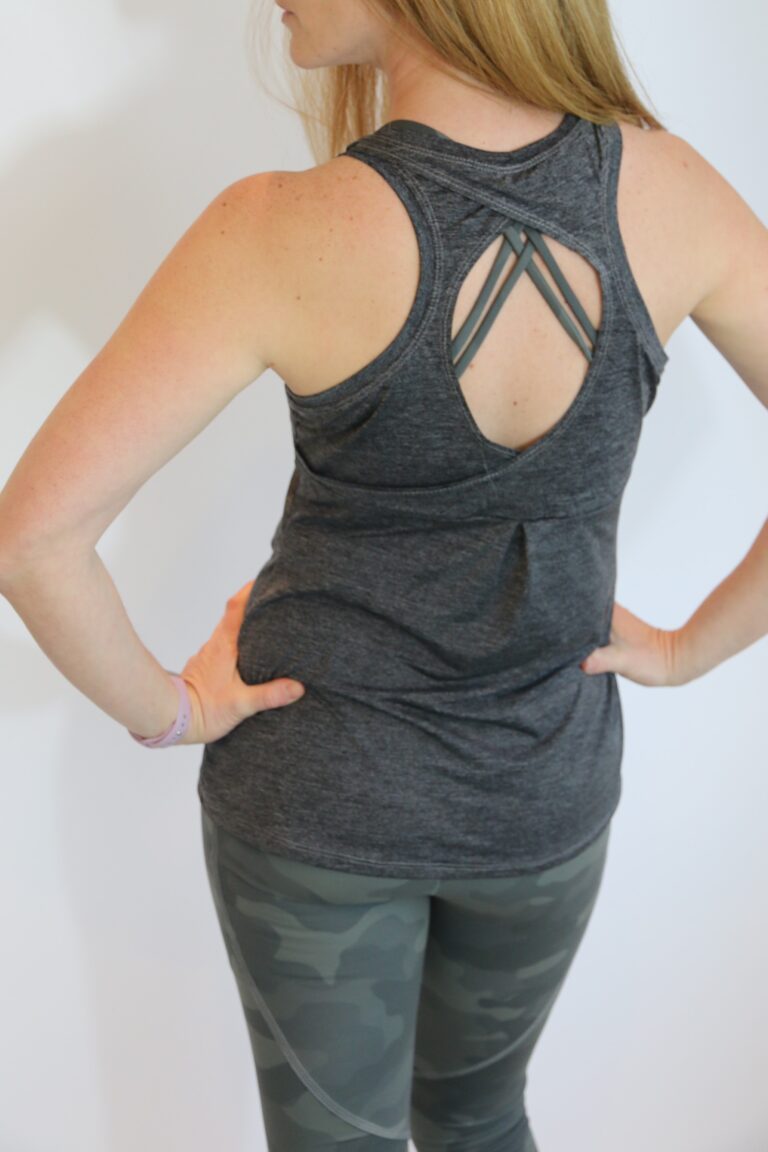 The pleat on this Athena tank is a hack I did for the back of this tank.
Maui Tank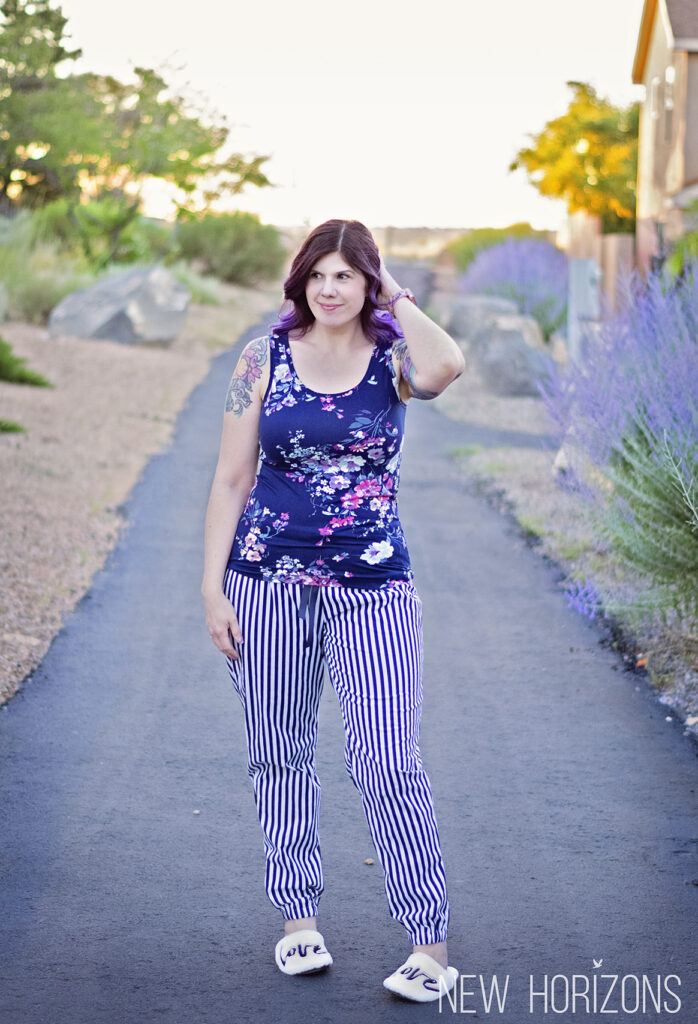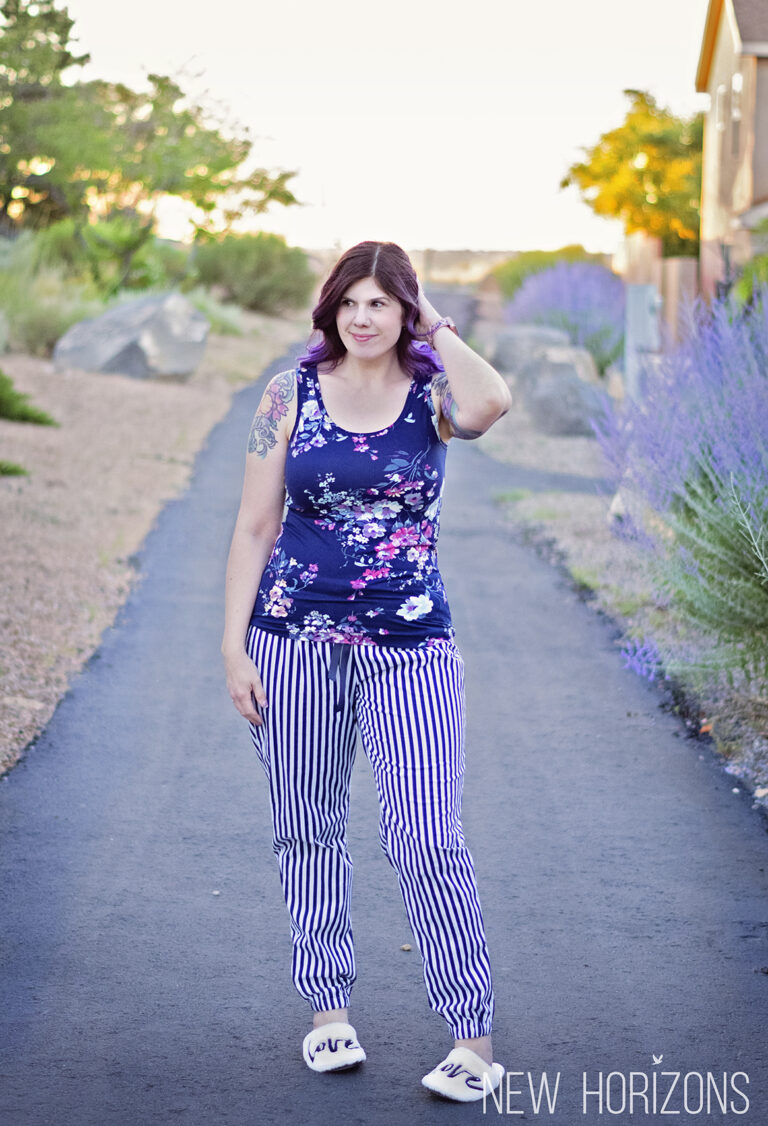 Plus lots of other tops have tank cut lines as well, such as Cascade, Niagara, Melbourne, Knoxville and Riviera.
Cascade Top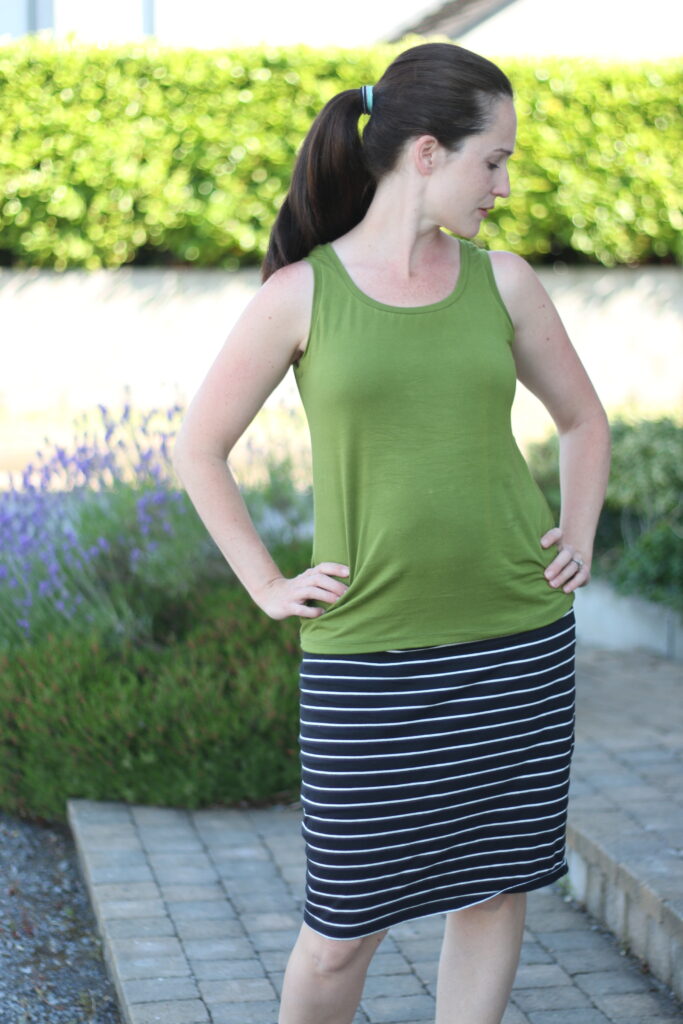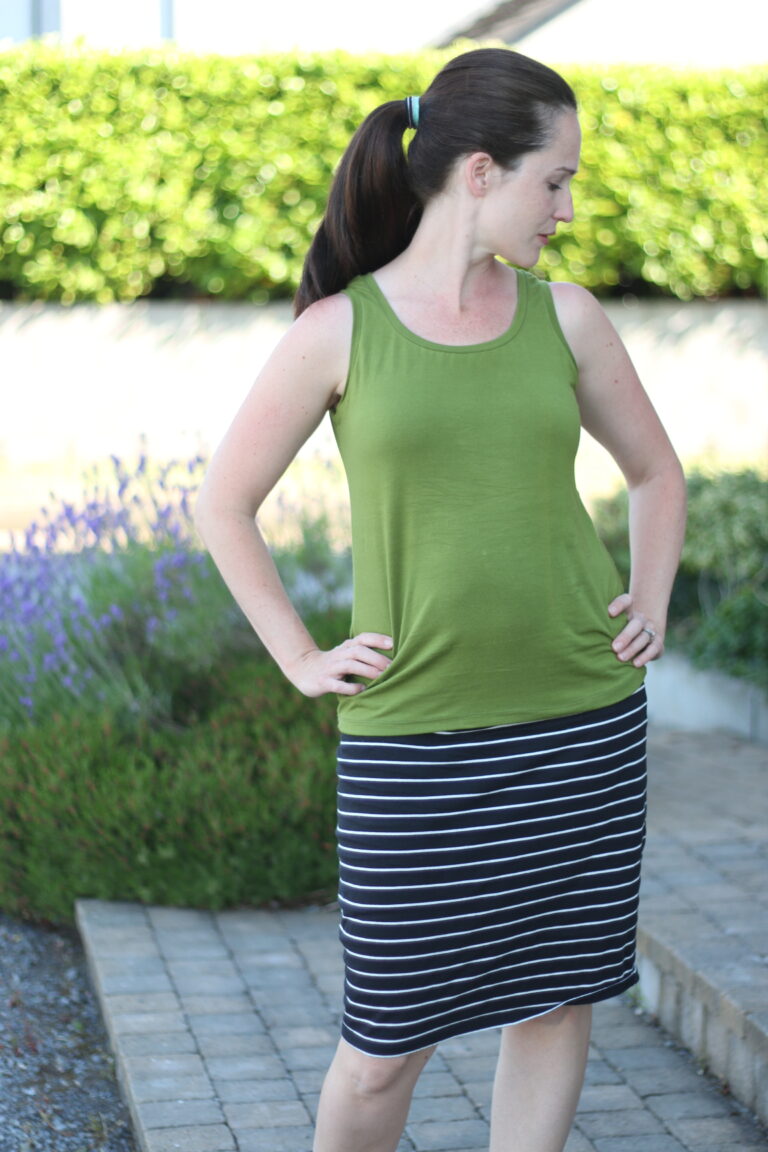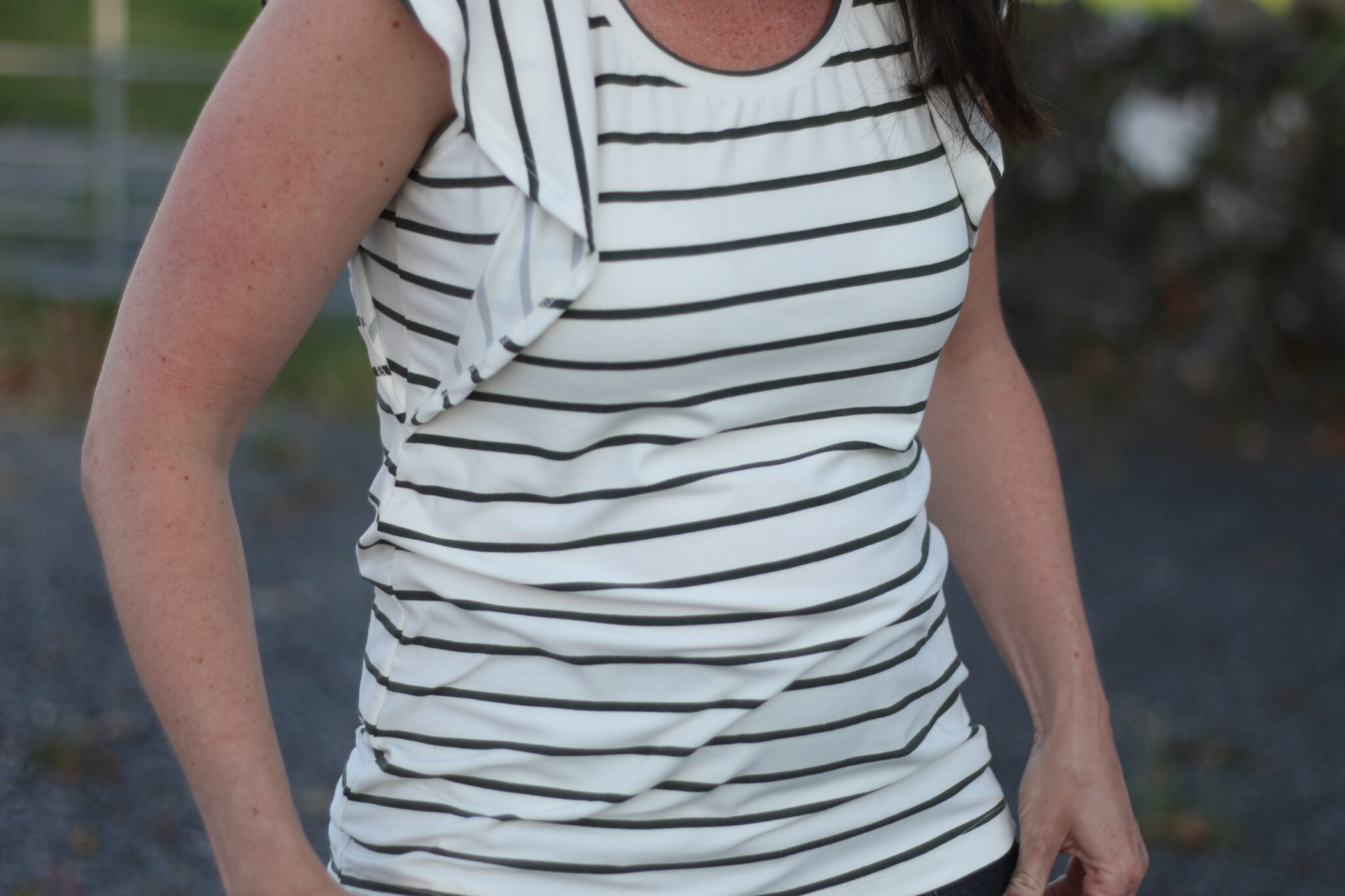 Niagara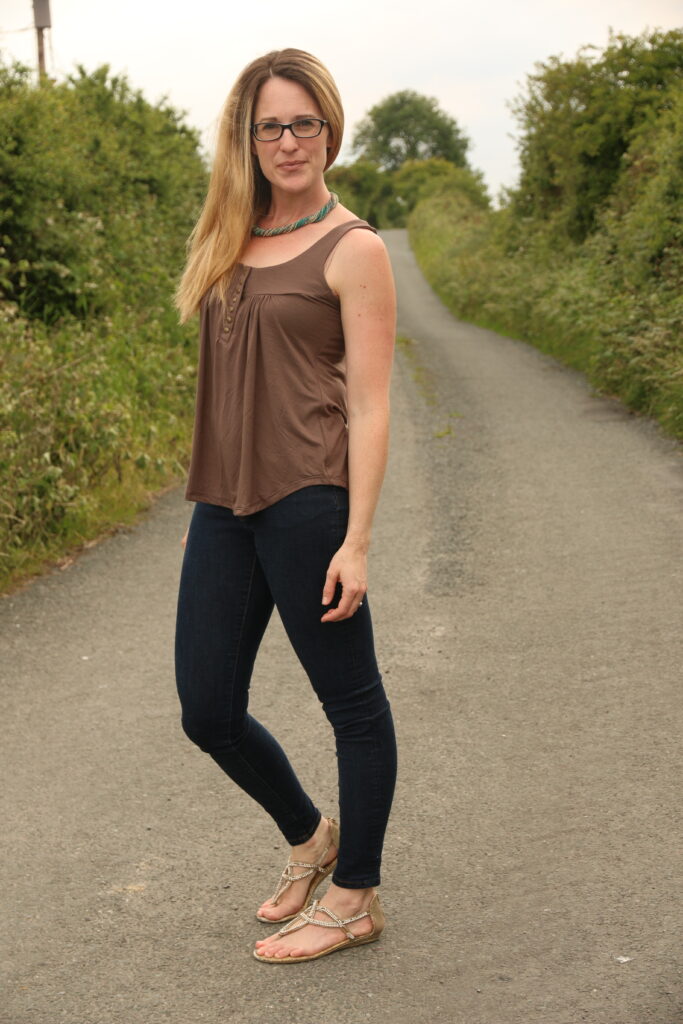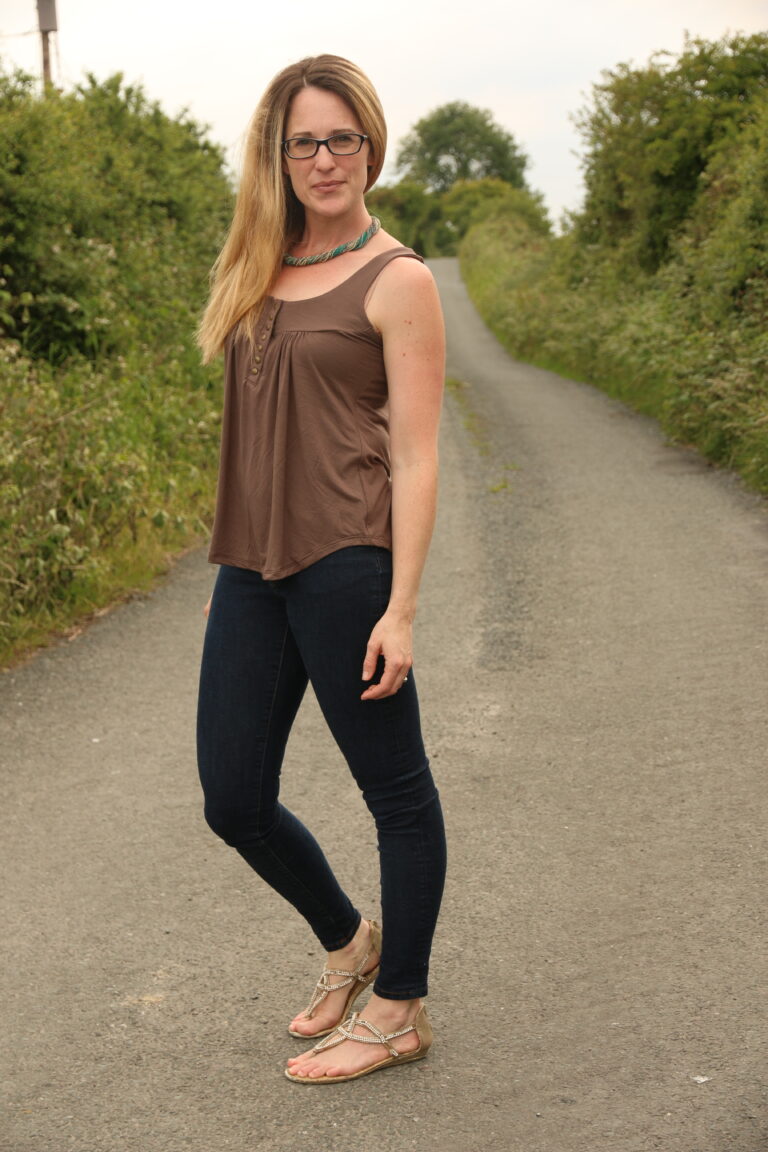 Melbourne Top and Dress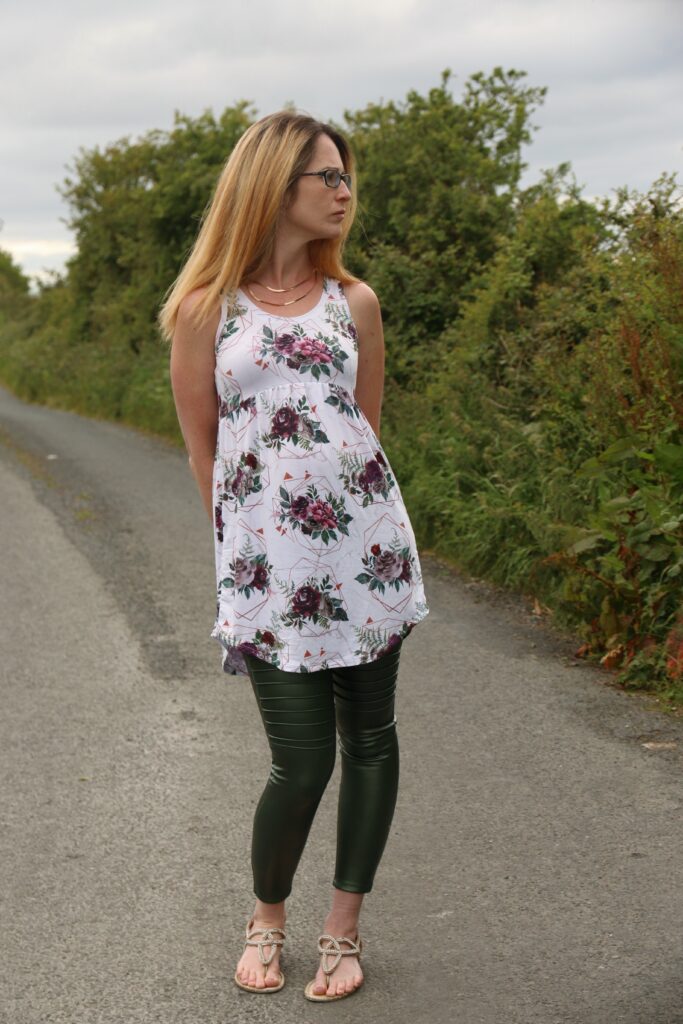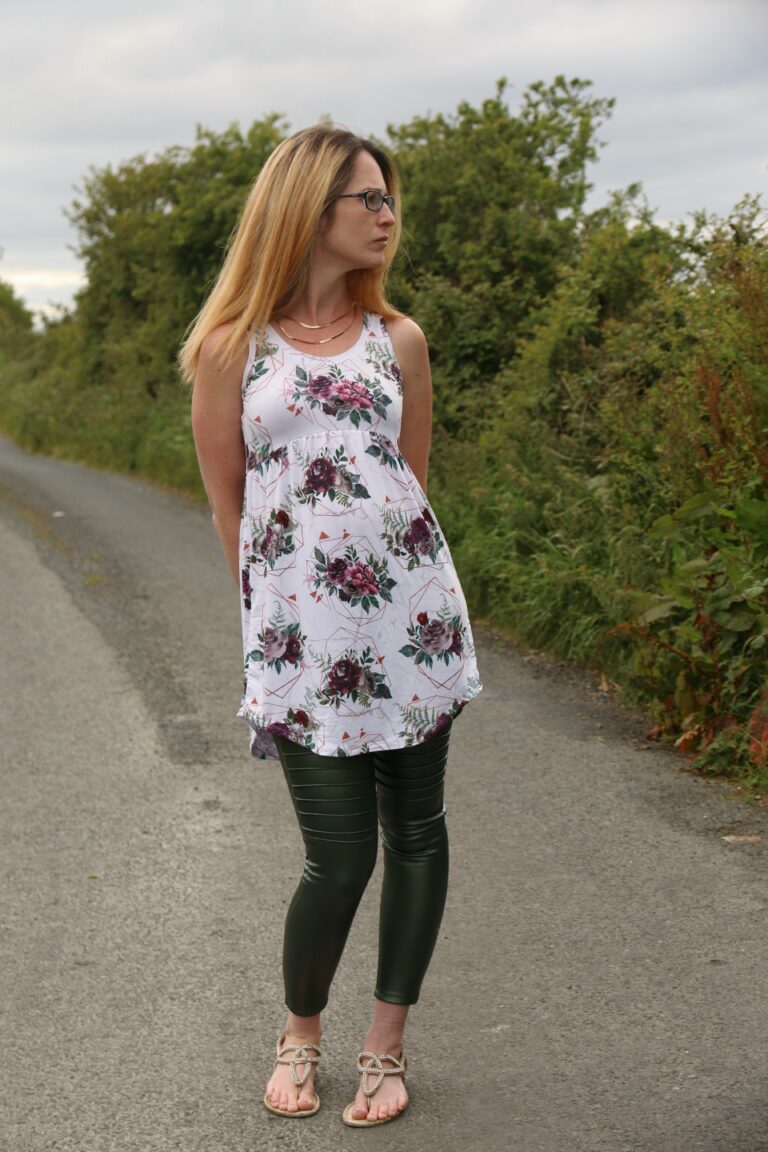 Knoxville Top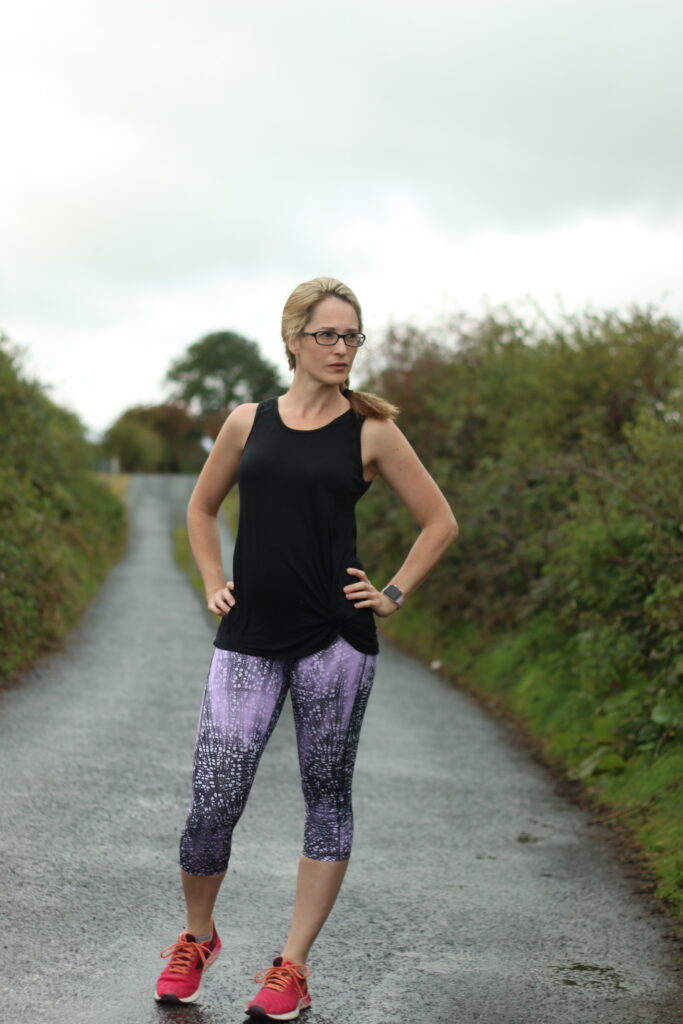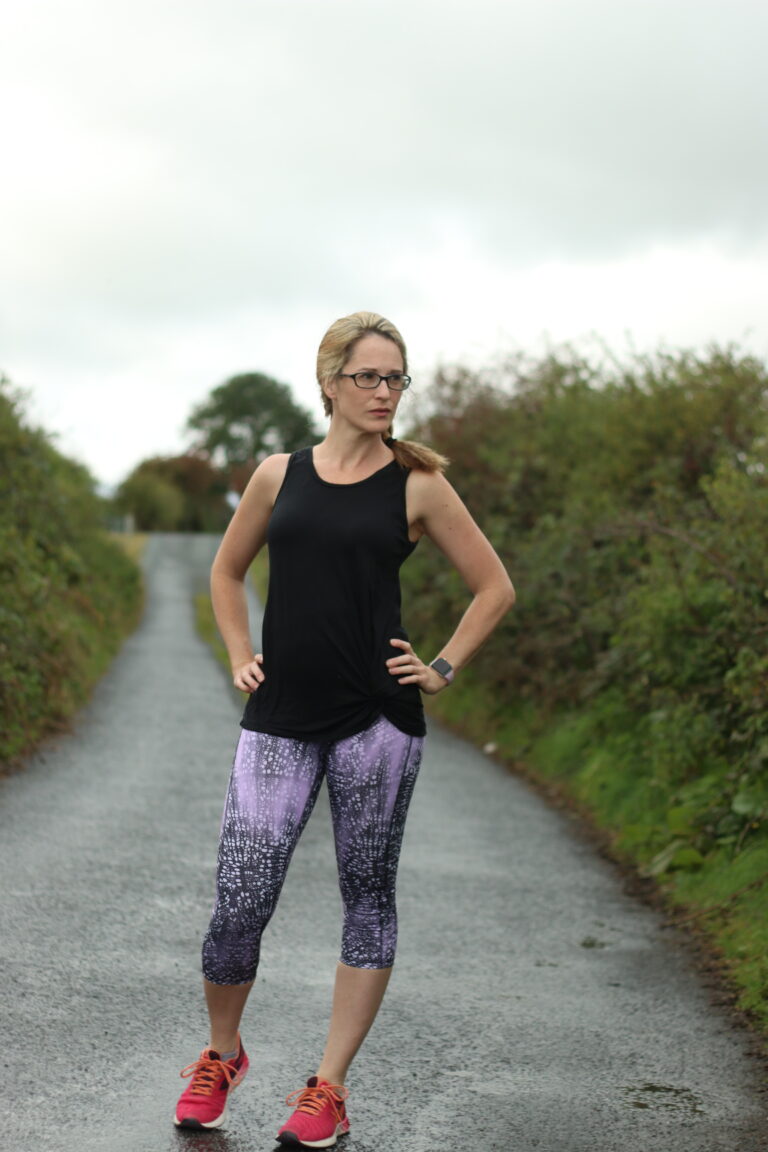 Riviera Raglan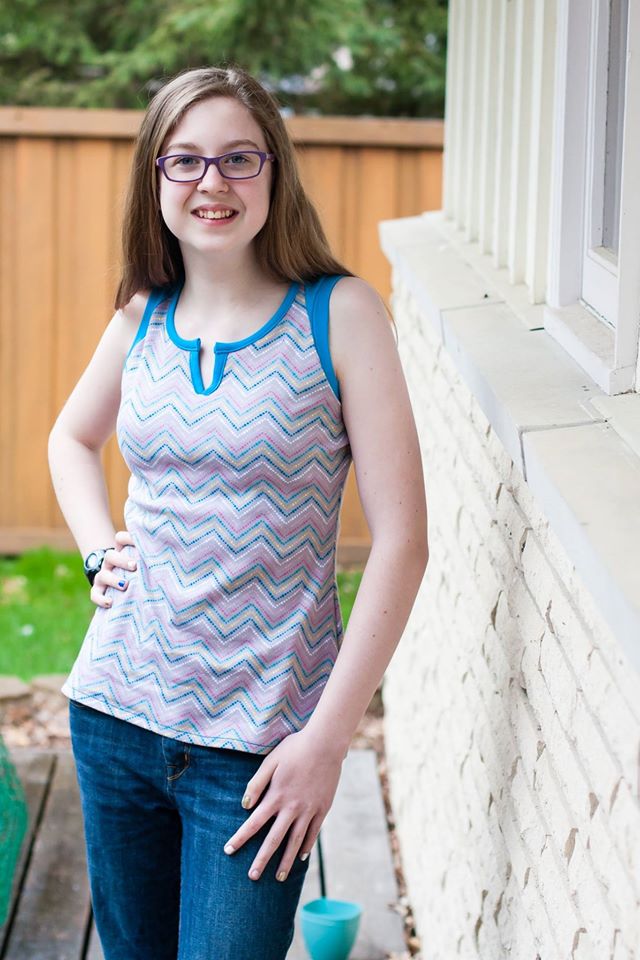 Which one will you create first??
Head on over to our Facebook group or Instagram #newhorizonssewing to share your new tanks! We love seeing your beautiful creations