Dublin Pierside Mashup brought to you by An Ca!
Hello, I'm An Ca and I live in a small country called Belgium.  I am so honored to be a guest blogger for New Horizons Designs again.  If you love my post you can  visit my sewing blog: Flaxfield Sewing, or my Instagram account: flaxfield_sewing.
This time I want to share my love for the the Dublin Dolman with you.  For me it's the perfect shirt for any occasion.  It's so versatile with all those included options.  The only thing I missed was a dress version.
I decided to make a mash between the Dublin Dolman and another great pattern from New horizons designs: The Pierside Pencil Skirt.
I'm so pleased with the result, look for yourself …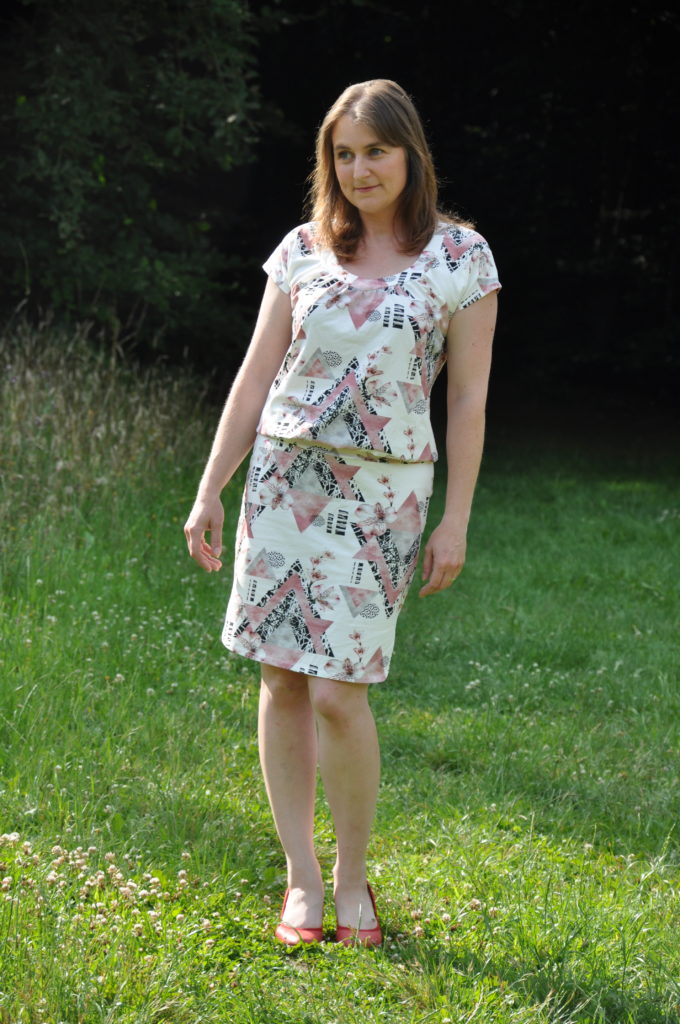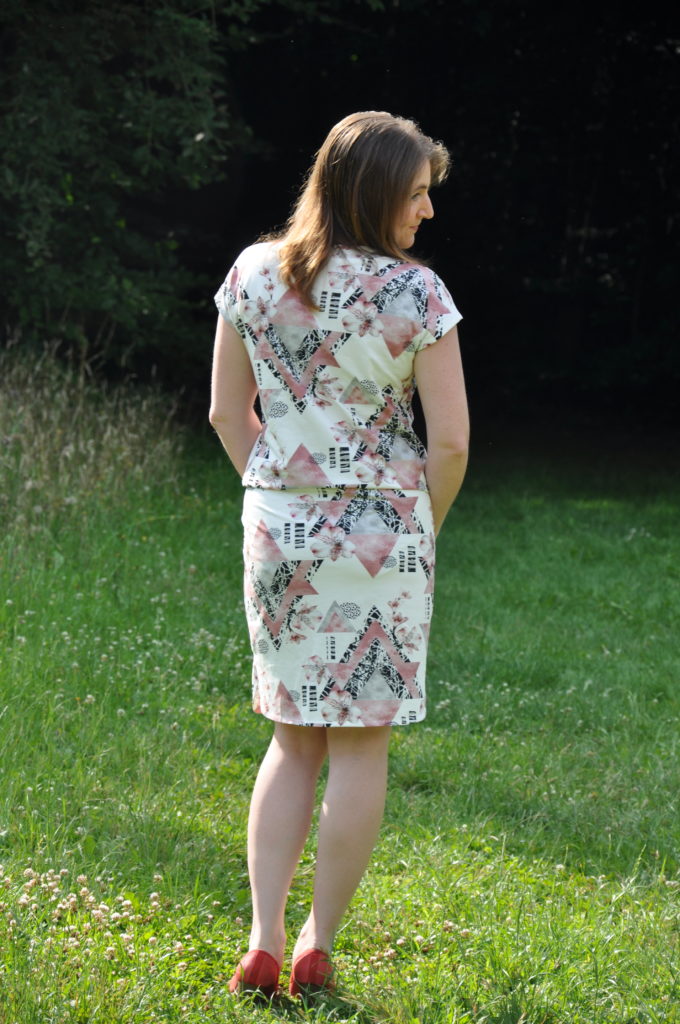 I would love to show you how I made this fun mash.
Are you following my tutorial?
Cutting out the fabric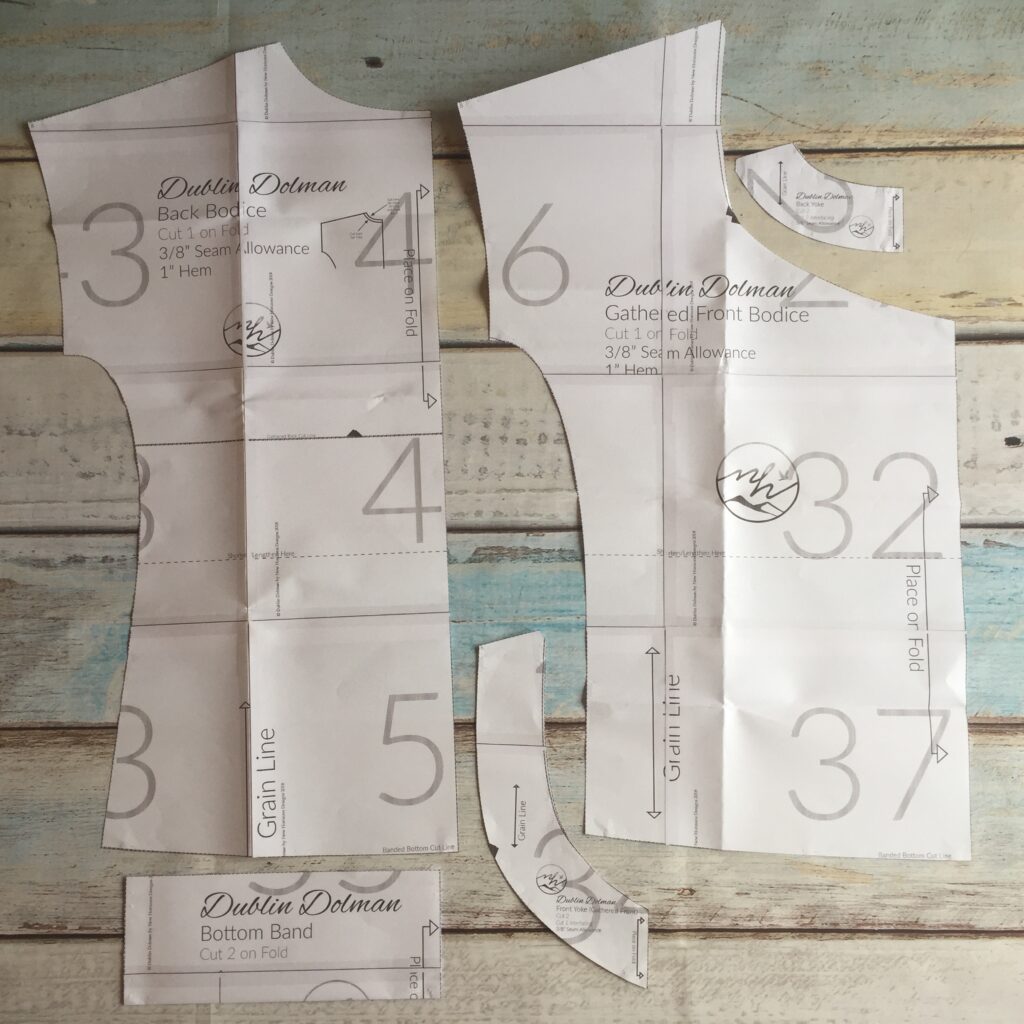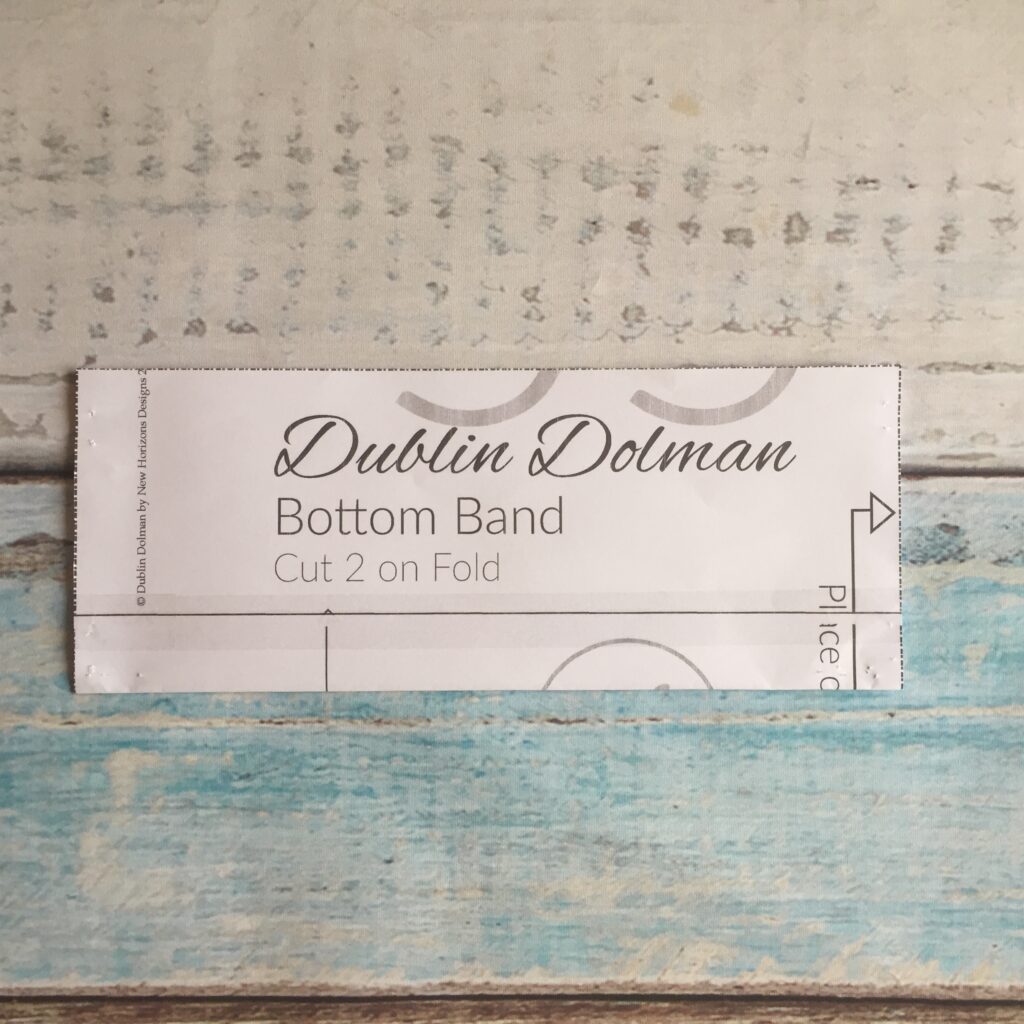 First You take the Dublin Dolman pattern.  You need the banded bottom front and the banded bottom back.  I chose to make the gathered V-neck (my favorite), so I also needed the front yoke (2x) and the back yoke (2x).
You also need the banded bottom. Fold the width in half and cut the band twice.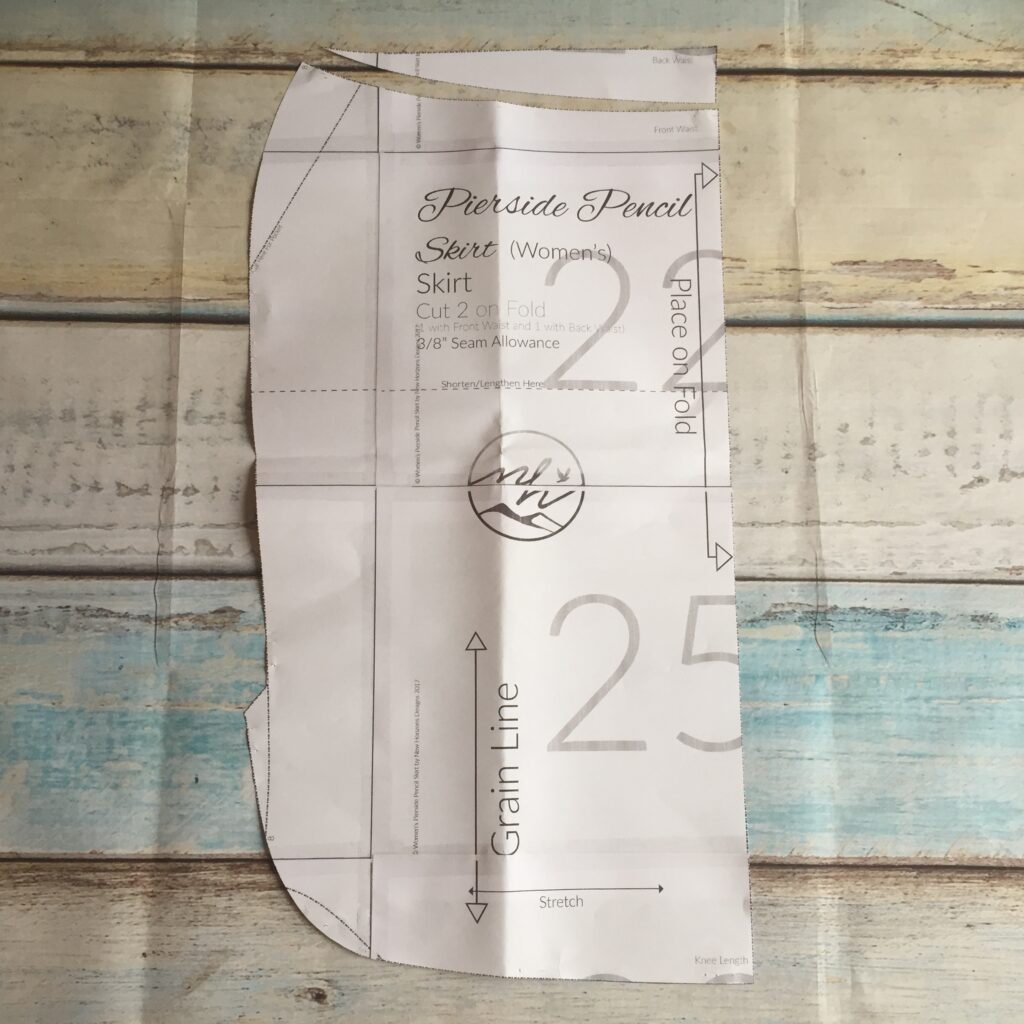 From the Pierside pencil skirt pattern you only need to cut the skirt twice.  Don't forget to cut the little top piece away from your front skirt.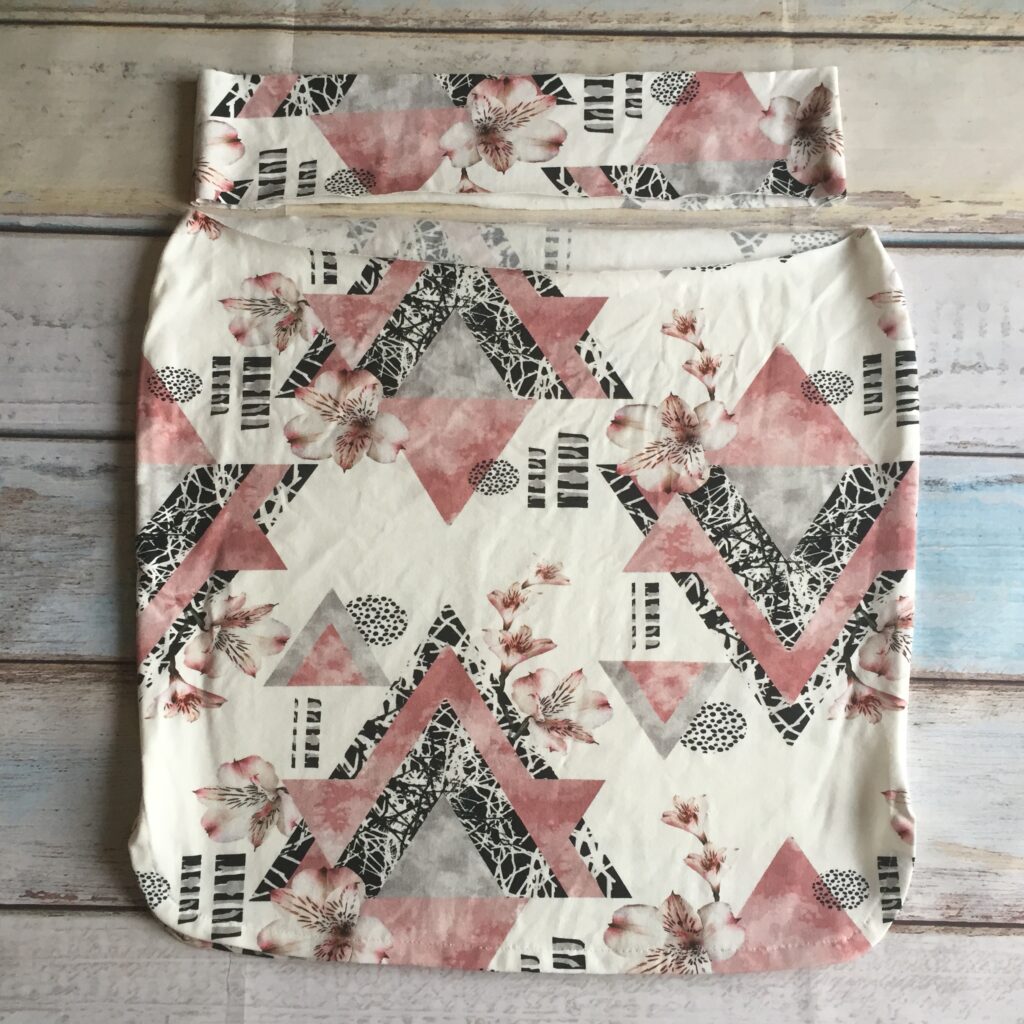 Sew the Dolman shirt and the skirt like described in the pattern.
Take the two bottom band pieces and sew the short sides right sides together.
Divide the banded bottom in four parts by folding the front band and the back band in half.  Do the same with the bottom of the shirt.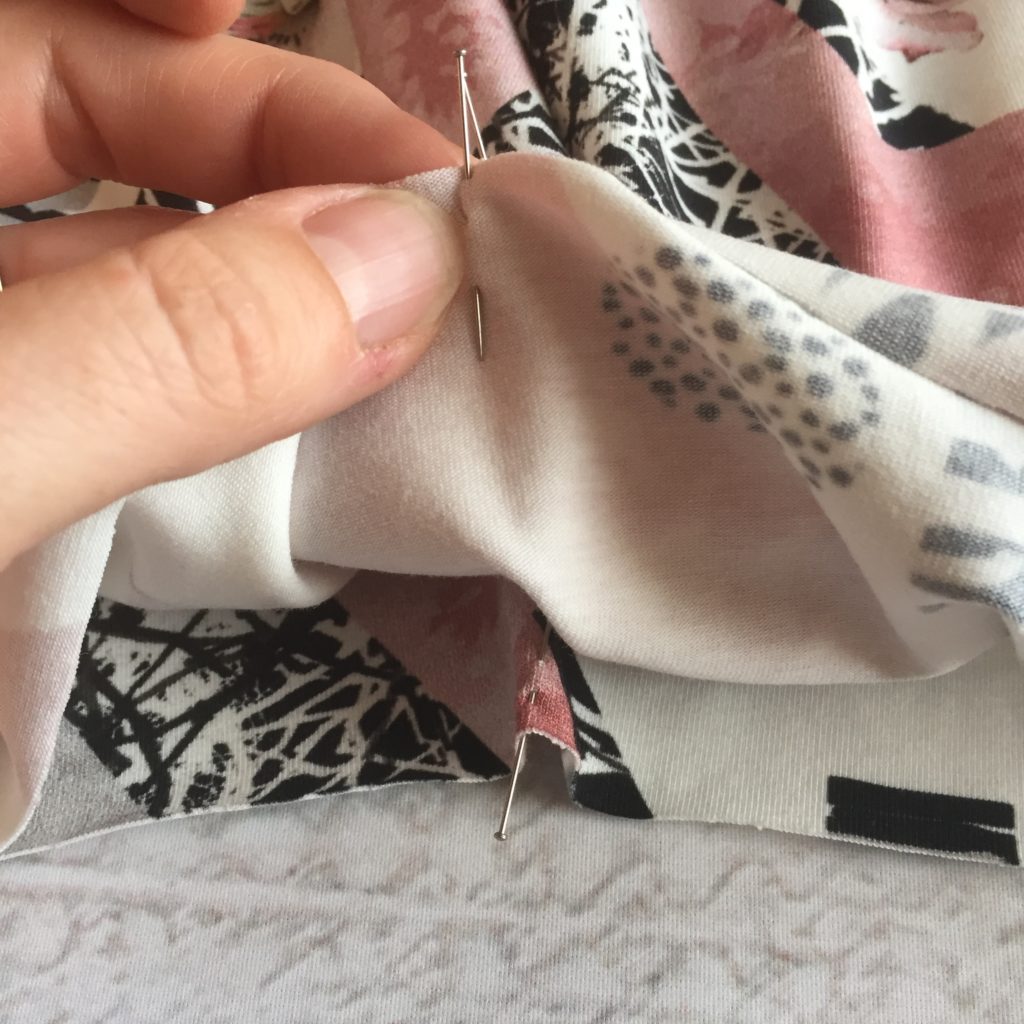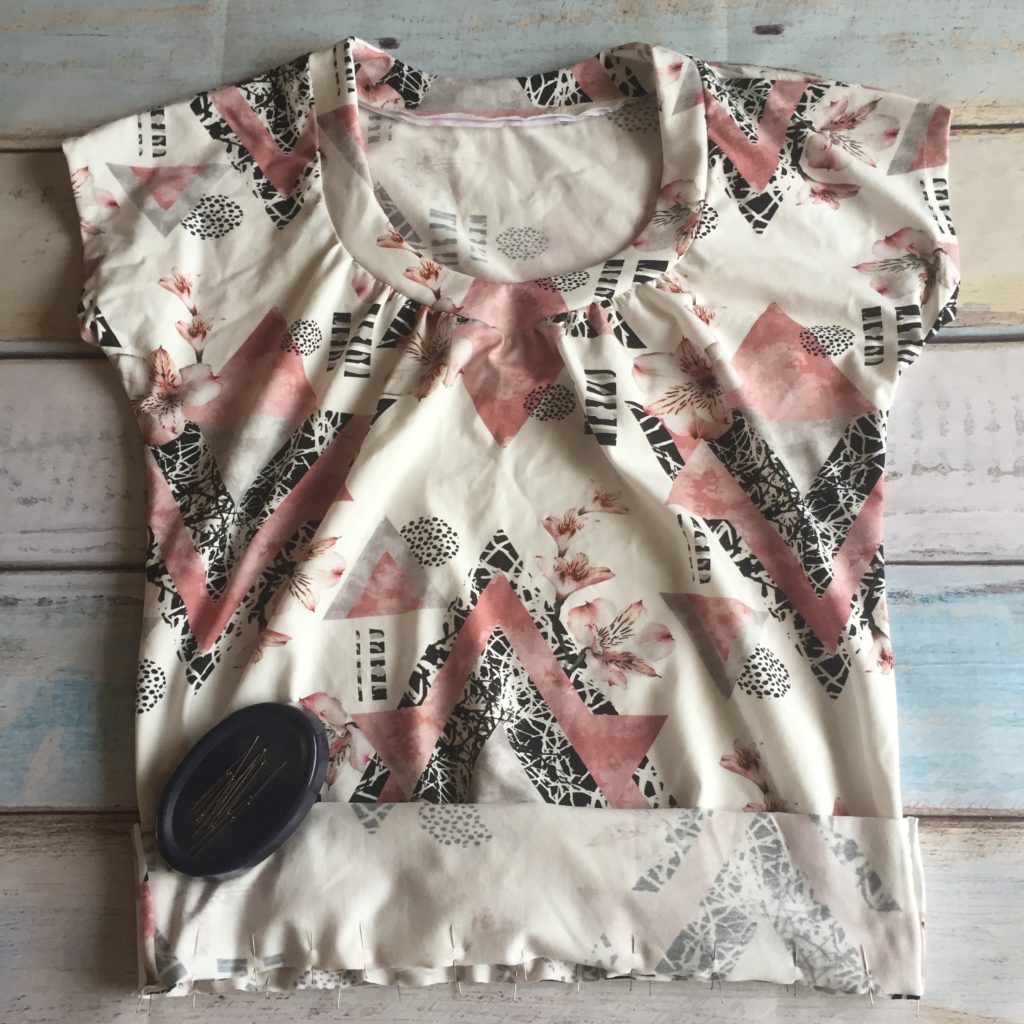 Place the bodice inside the bottom band, right sides and raw edges together.  Match the side seams and the marked halves.  Stretch the band evenly to fit the bodice and pin in place.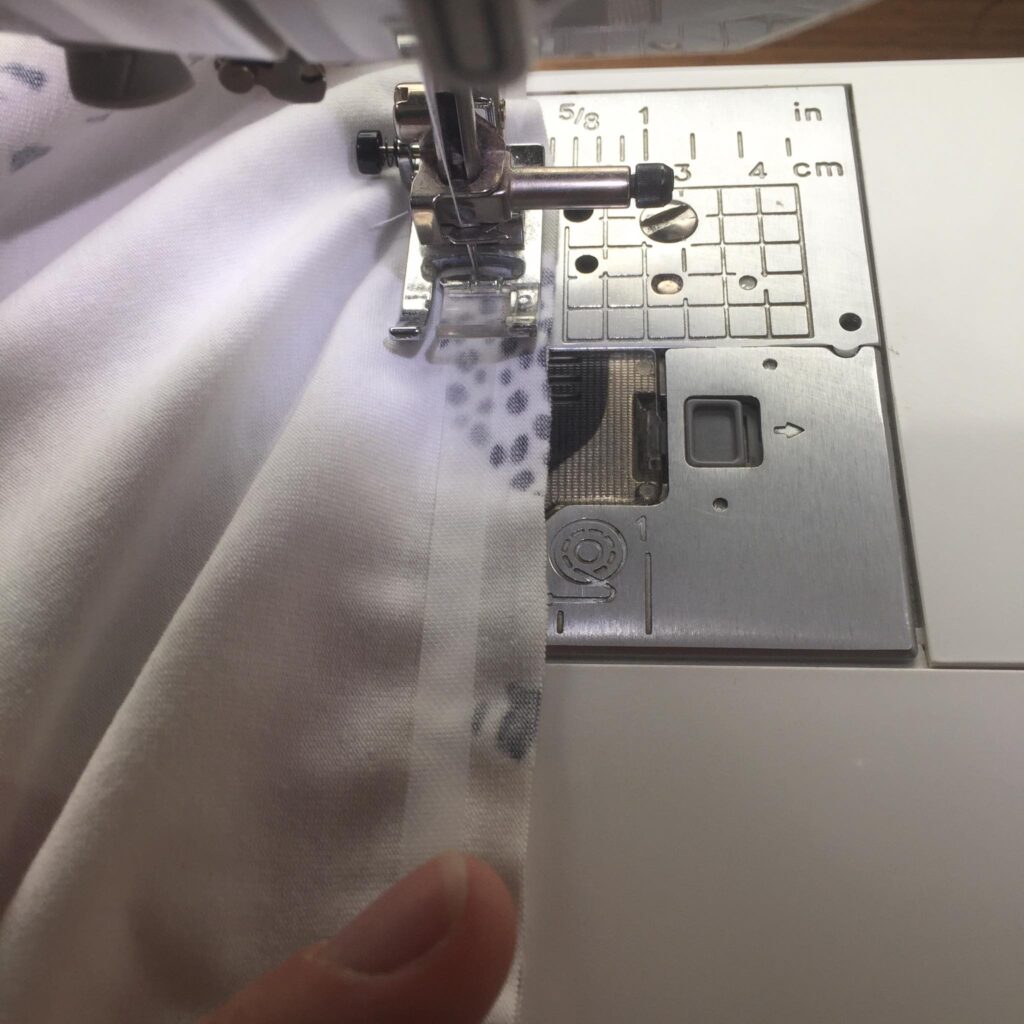 Stabilizing the Seam 
To stabilize the seam under the weight of the skirt I love to sew clear elastic with it.  I pull a little on the elastic as I sew it so that it stretches a bit.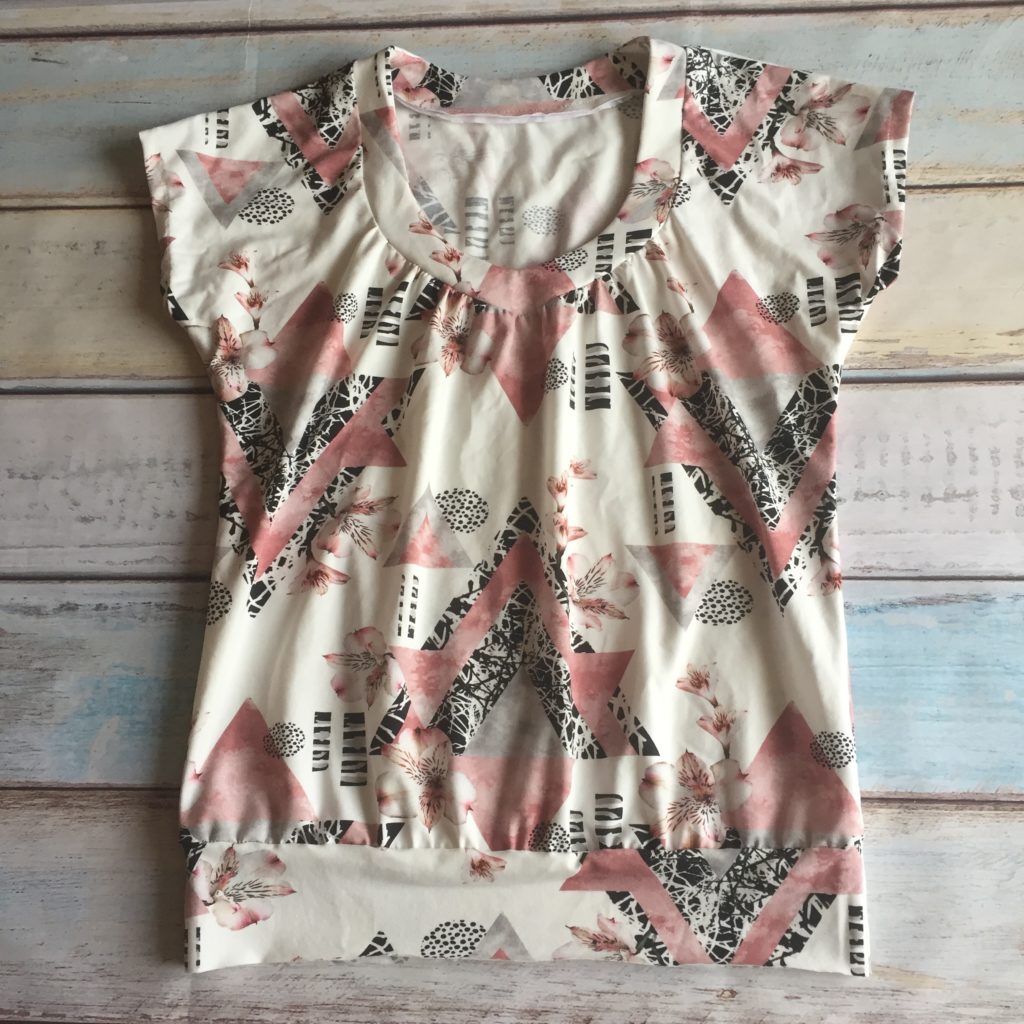 Your bodice is ready.                    
Attaching the skirt
Sew the skirt to the bottom band the same way as you have sewn the Dublin dolman shirt to the band.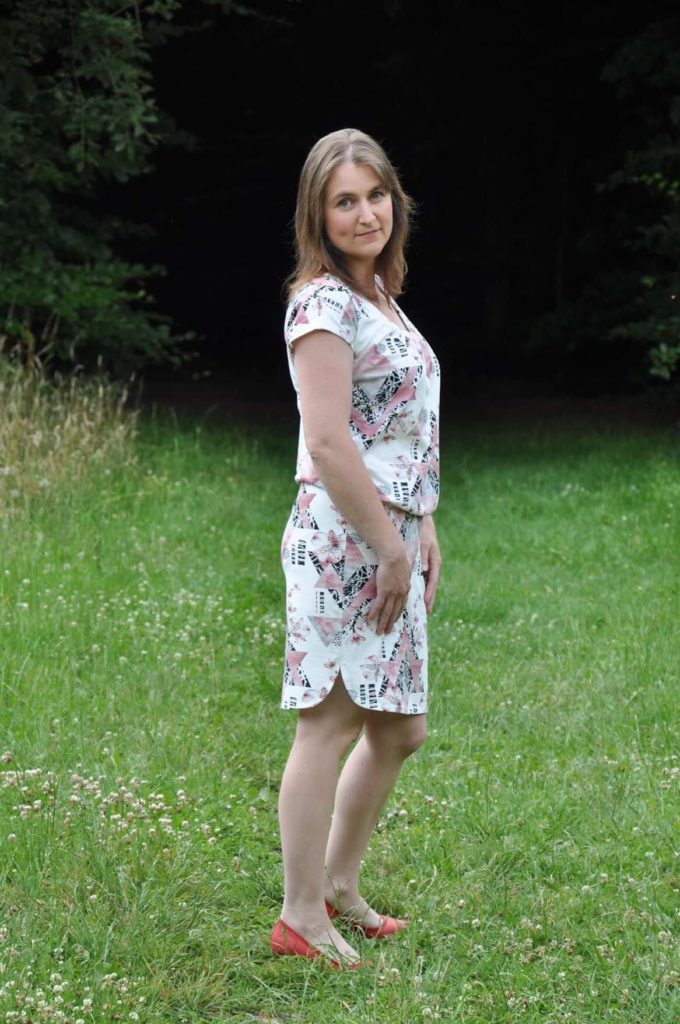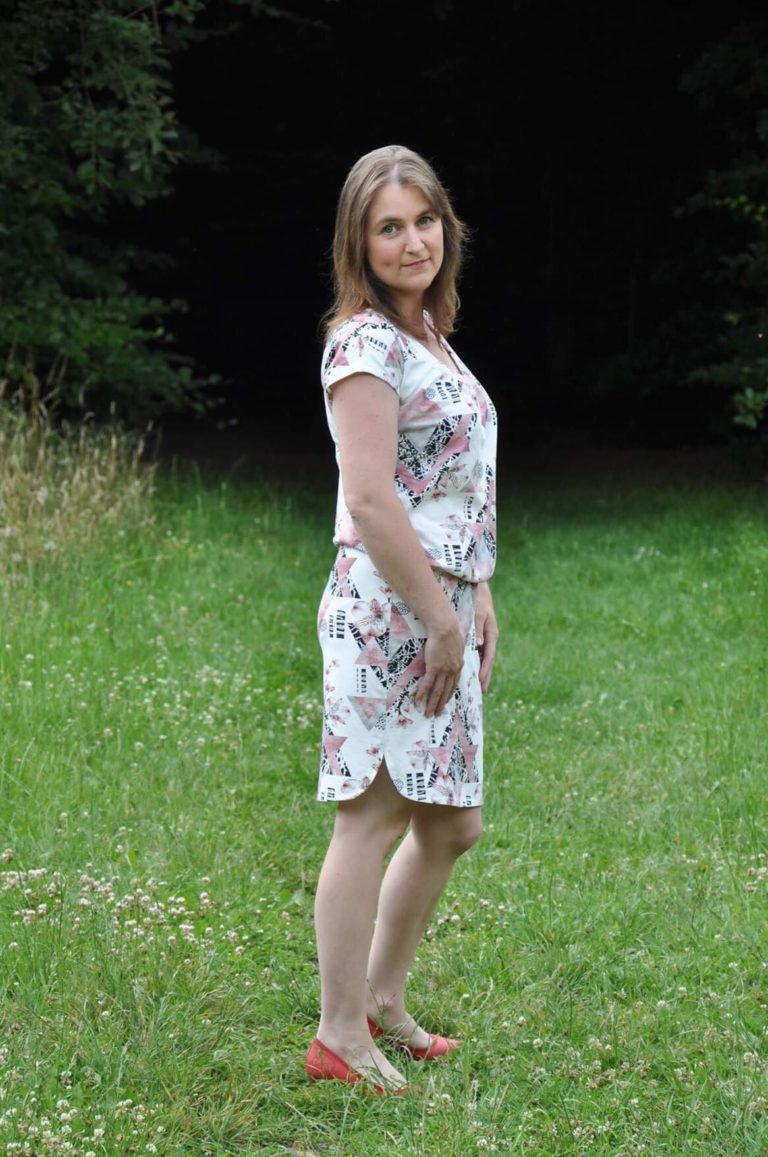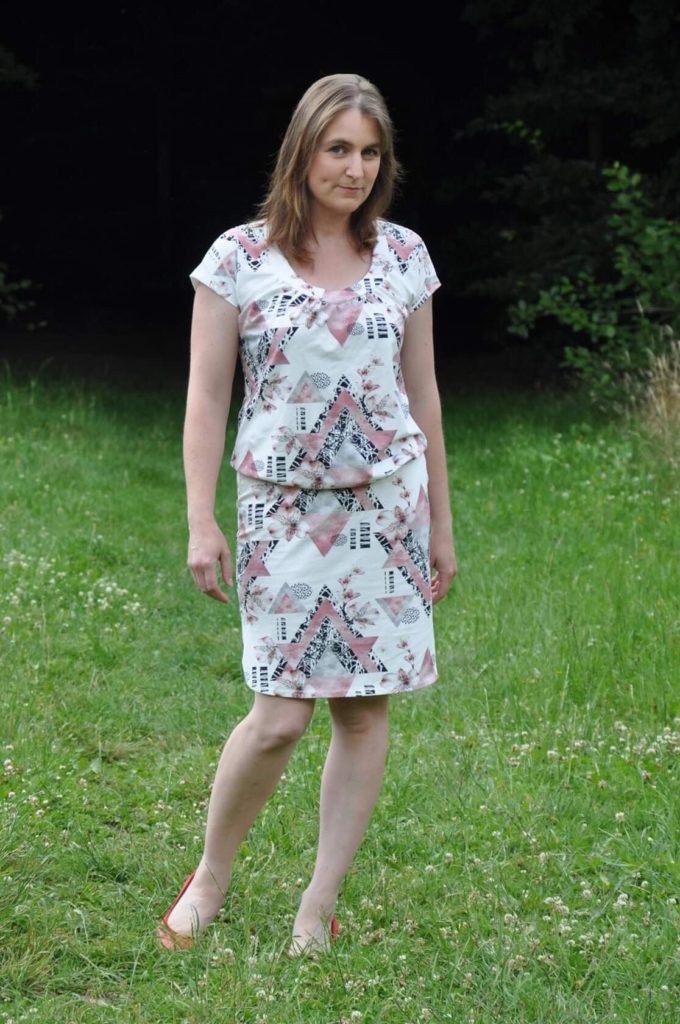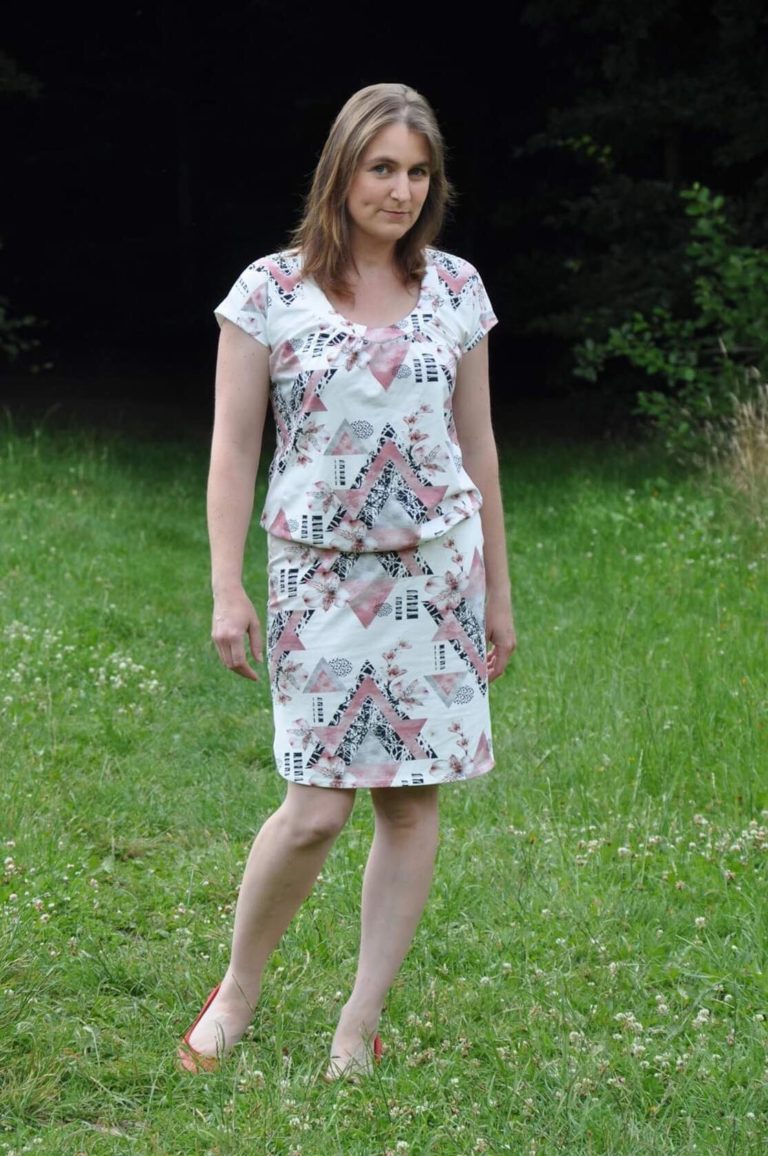 You 're all done!
Admire your beautiful Dublin Dolman dress.
I hope you love this tutorial and you will  use it to make your own beautiful dress.
I wish you all every success!
See you next time!
X
An Ca