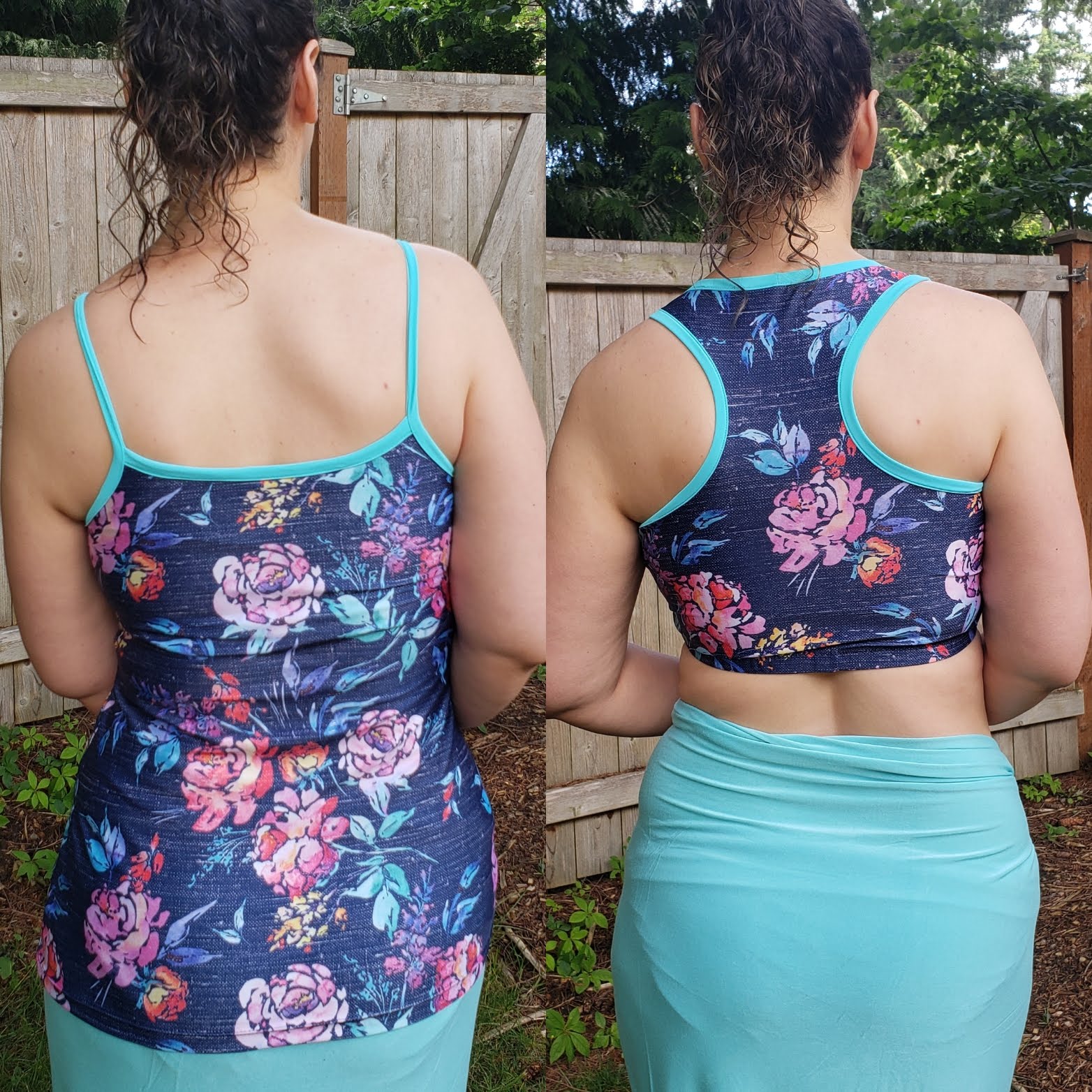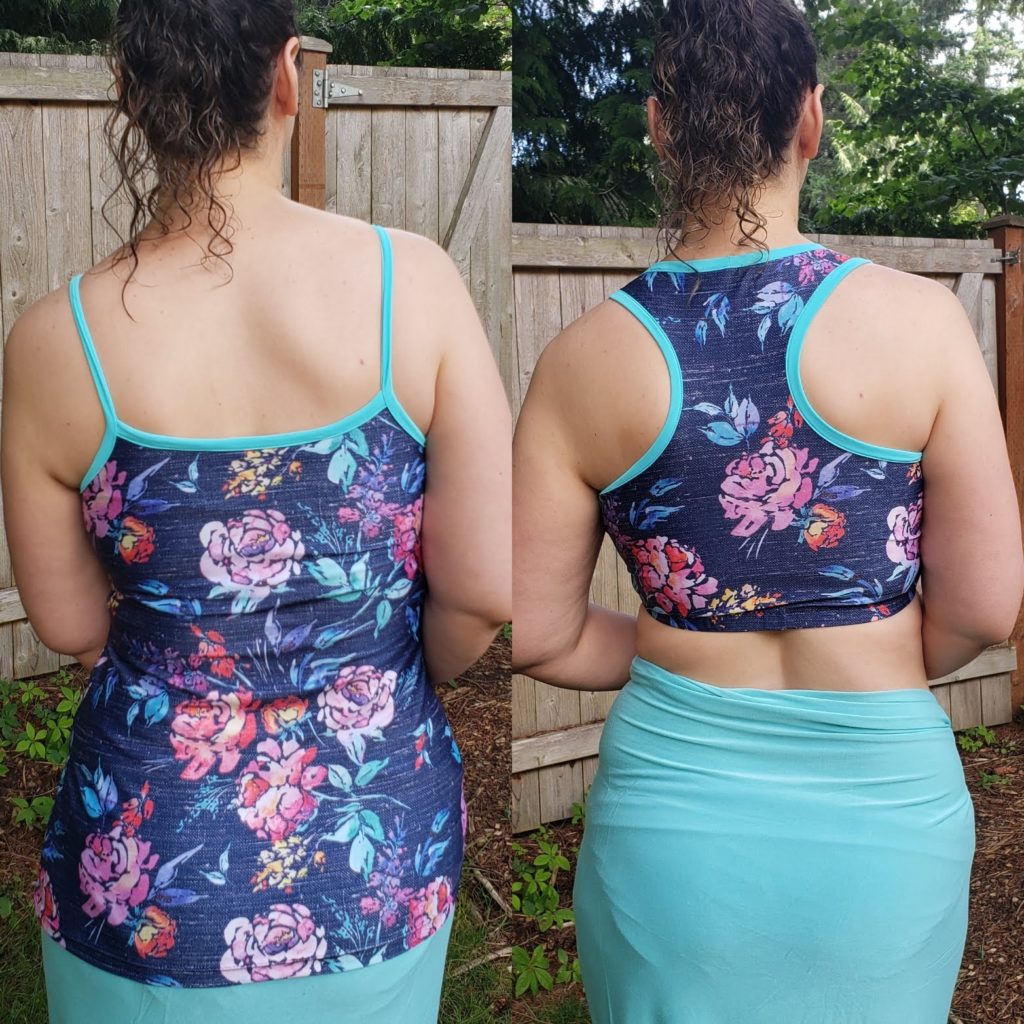 I made my measured size and I love the fit! It's just perfect for a swimsuit, tight enough to not shift in the water but not at restricting, and very comfortable! The tankini's straps felt supportive for me and stayed in place as I swam. The racerback bikini also allows for a great range of motion!
For these swim tops, I used swim fabric (the floral and the aqua) and swim lining (the lavender), which, if you haven't used it before, is a kind of squooshy and soft almost net-like material. I also used regular white braided elastic. You can use swim elastic but I actually prefer the strength of braided, and it stands up to the water just as well.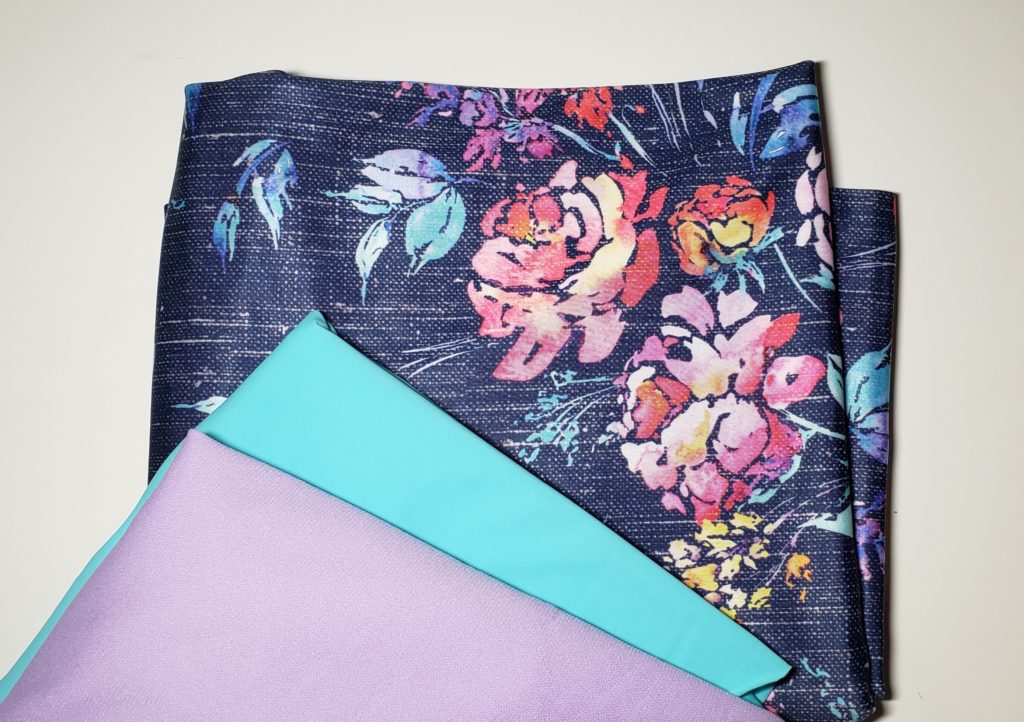 For the cami tankini, I cut the cami pattern out using the directions to include a shelf bra, using the floral for the cami and the aqua for the front and back of the shelf bra. I also cut out just the front of the shelf bra in the lavender swim lining. I cut the swim lining ¾" shorter than the shelf bra, to allow room for the elastic, and I also cut a small notch from the side. This will give you an opening to insert (and remove) your swim cups! You can finish this edge, either with an overlock stitch or a serger. I did not on these, but I probably would next time, just to neaten the inside a bit and since it stretches a bit with use.
The front of the shelf bra in aqua with the lining in lavender.