How to choose interfacing by Kimberly Henry
INTERFACING: What is it?  Why do I need it?
If you have sewn anything before, you have seen the word interfacing.  But what is it?  Quite simply, interfacing adds stiffness to certain parts of your project.  OK, why do I need it?  Adding some stiffness to the right places adds support to help your project keep its shape.
What do I need to know about interfacing?
There are two main types of interfacing; sew-in and iron-on.  Within each of those categories, there is woven, tricot, non-woven, light-weight, medium-weight and heavy-weight.  Sew-in interfacing does not have any type of adhesive on it and must be basted to your fabric piece prior to construction of your project.  Iron-on interfacing has a heat activated adhesive on one side of the material.  You must apply this type with heat (usually an iron or heat press) to the back side of your fabric pieces prior to the construction of your project.
Ok, how do I know which type of interfacing I need?
The most commonly used interfacing in garment constructing is medium weight iron-on interfacing.  It is versatile, provides the appropriate support in a wide variety of applications, and is easy to apply.  You really want to match the interfacing with the fabric you are using.  If you are using a knit fabric, tricot interfacing is the way to go.  Lightweight interfacing for lightweight fabrics, heavyweight interfacing for heavier fabrics.  You want to use sew-in interfacing on fabrics that you do not want to press with heat, such as vinyl, velvet or fabrics with pile, and fabrics that have sequins or other decorations that could melt with heat.  When in doubt, check your pattern instructions as they will tell you what type you should use for the project.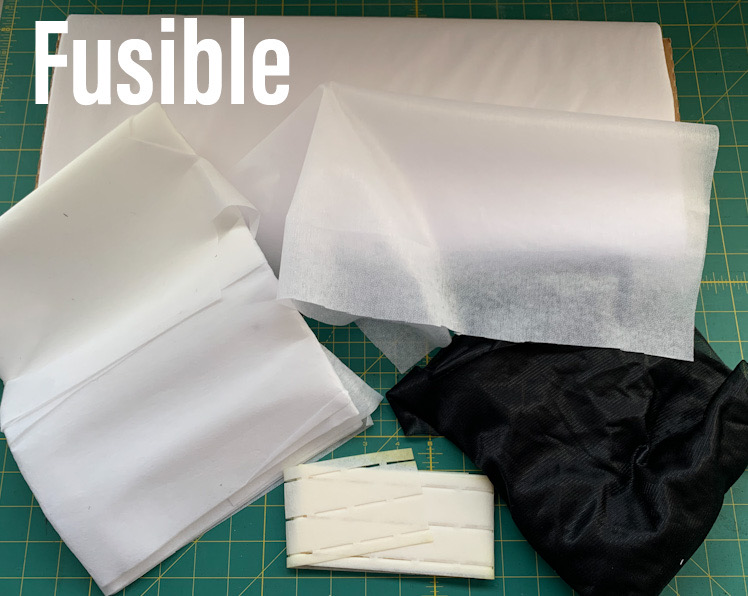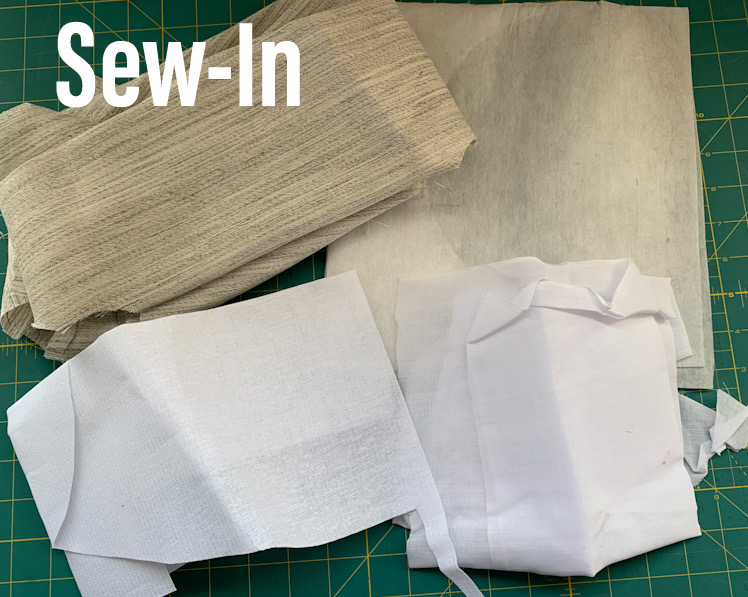 Common pieces that need to be interfaced are collars, plackets, cuffs, buttonholes, bags, bag straps, hats, waistbands, facings and structured hems.  These are parts of garments or projects that you want to maintain shape while the rest of the item may have some movement in the fabric.  You could certainly complete a project without interfacing, but it definitely wouldn't look like it is supposed to.
Interfacing is cut using the same pattern piece that you cut your regular fabric.  The idea is to then make the fabric match the shape of the interfacing when you apply it, because the interfacing holds the shape of the pattern piece as cut, where the fabric could change shape.  Once the interfacing is applied, the fabric will keep its shape.
I hope this information has helped you to understand what interfacing is and how to choose it and use it!
Make sure to check out our Facebook group and Instagram #patternniche