I love the Portlander Pants. They are my favorite lounge pants. The length, style, shape, all of it is perfect. But I wanted to make them a little more comfortable without having to add a drawstring or use cotton lycra for my waistband. That is when I decided to add elastic to the waistband. Keep reading to find out how I did it!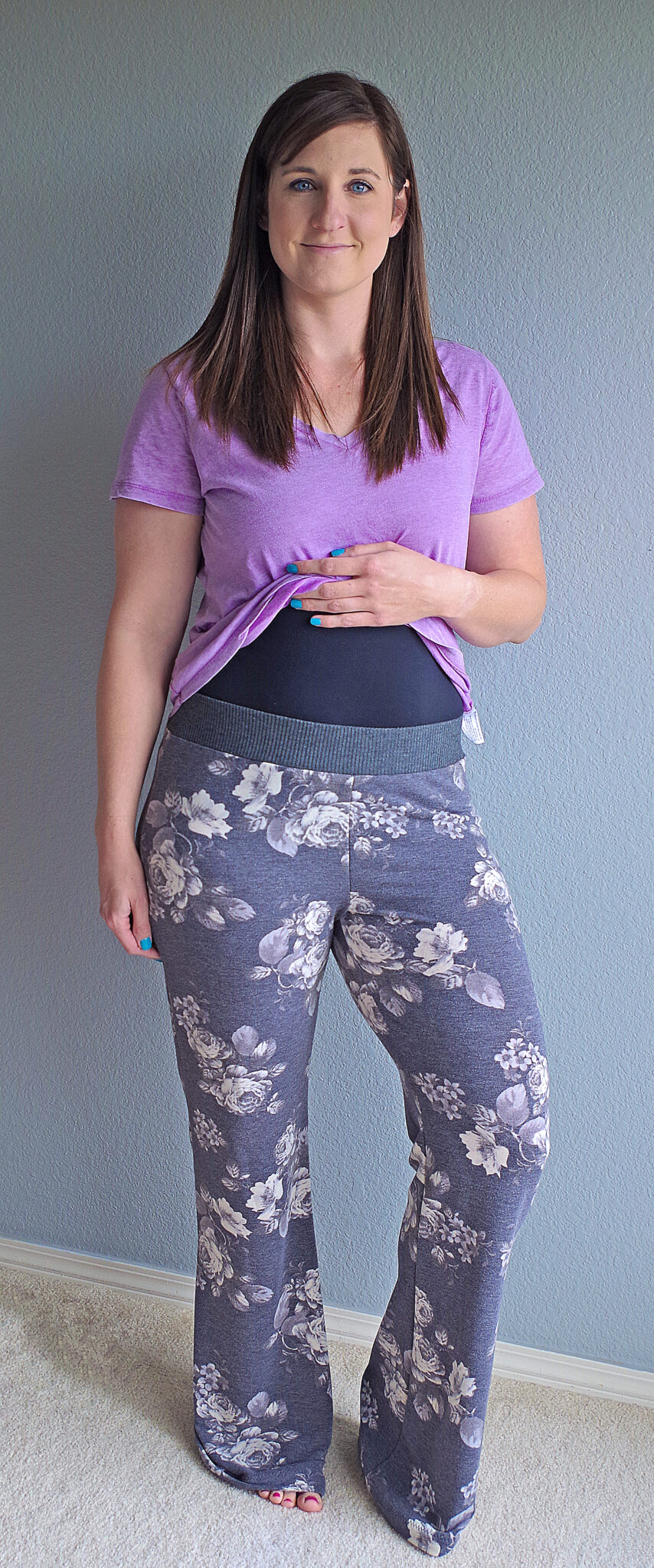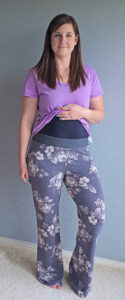 First, Get your Portlander Pants printed. Use the layer feature to just print out your size.
You will also need 2" wide elastic.
Take your waist band piece and measure from the bottom up 4 6/8" Make a line.  (Do as I say, not as I do lol. You want to measure from the bottom so you don't loose your drawstring placement if you still want to add one)
Cut or fold on the line to make your new waistband piece.


Cut out your new waistband piece from your fabric.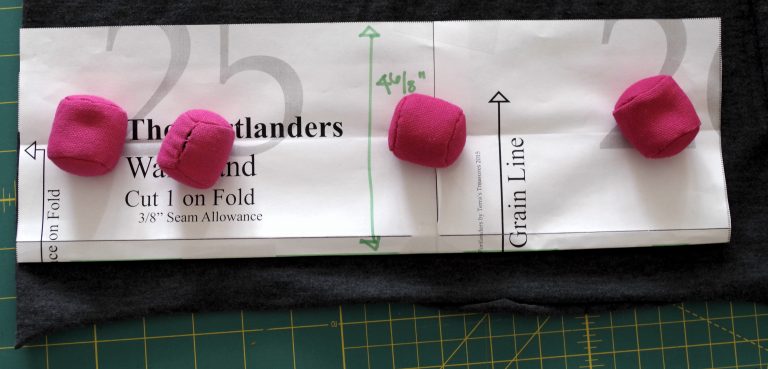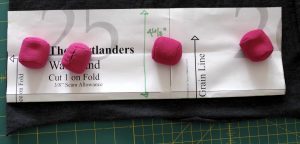 You will want to cut your leg pattern pieces and sew them according to the instructions found in the pattern.
Take your new waistband and fold it right sides together along the short edge. Stitch together.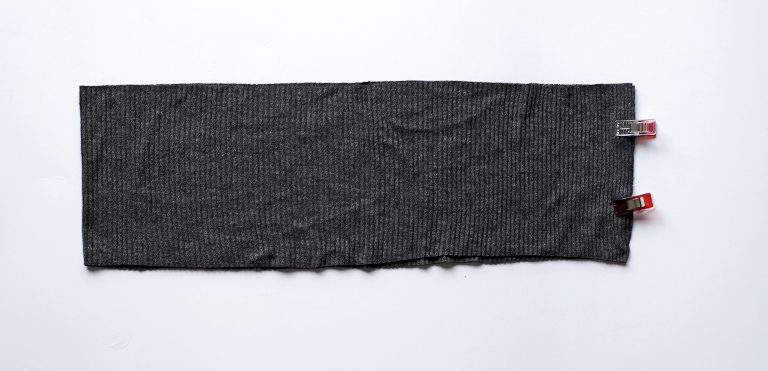 Fold your waistband onto itself wrong sides together. Make your quarters.


  Place your waistband inside your pants right sides together. At the quarter marks. Baste together leaving a 2-3" opening at the back of your pants.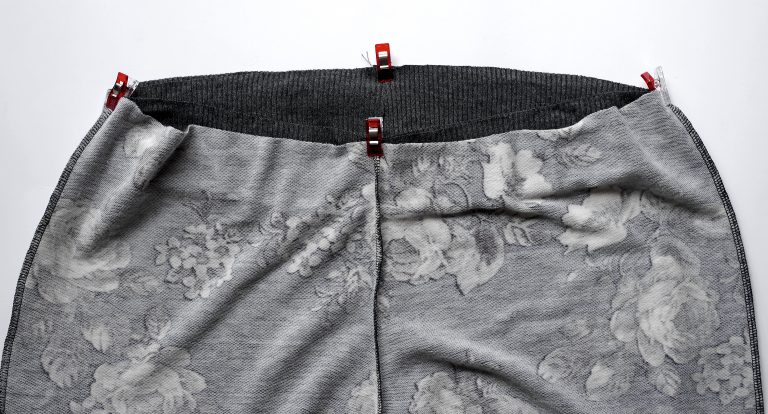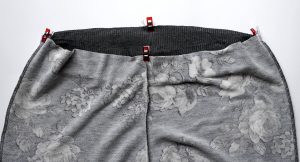 Try your pants on and measure from your belly button down.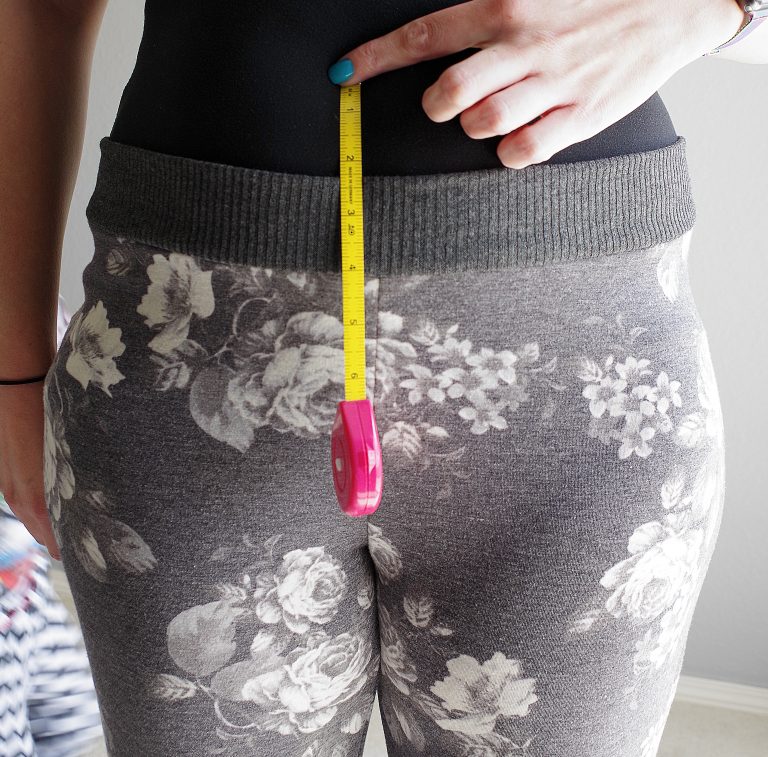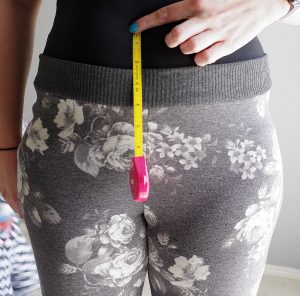 Fold down your pants and measure at that spot to determine how long you need your elastic to be.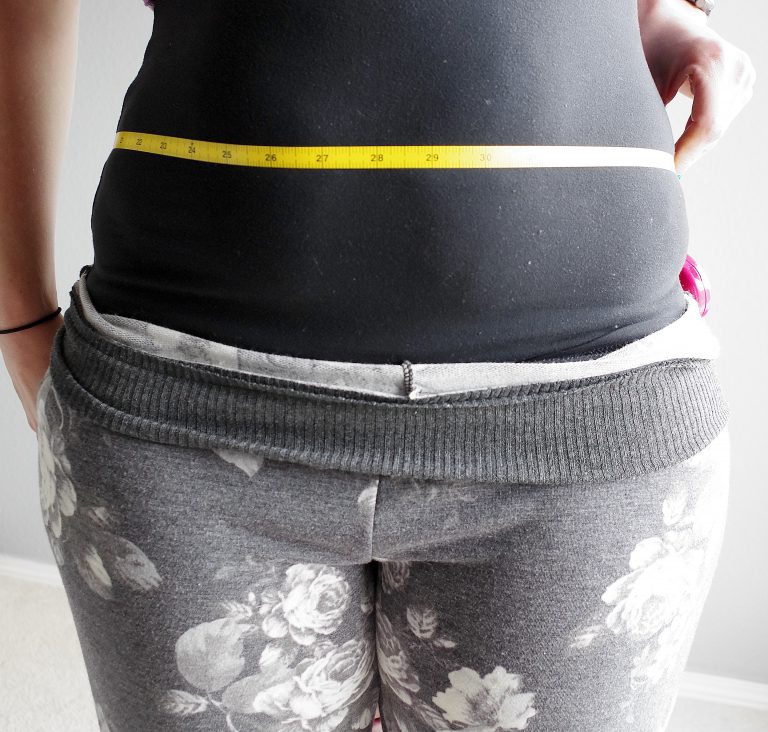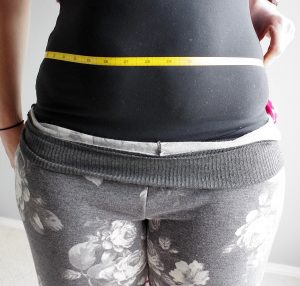 Cut your elastic 1" shorter then your measurement.
Insert your elastic into the waistband only.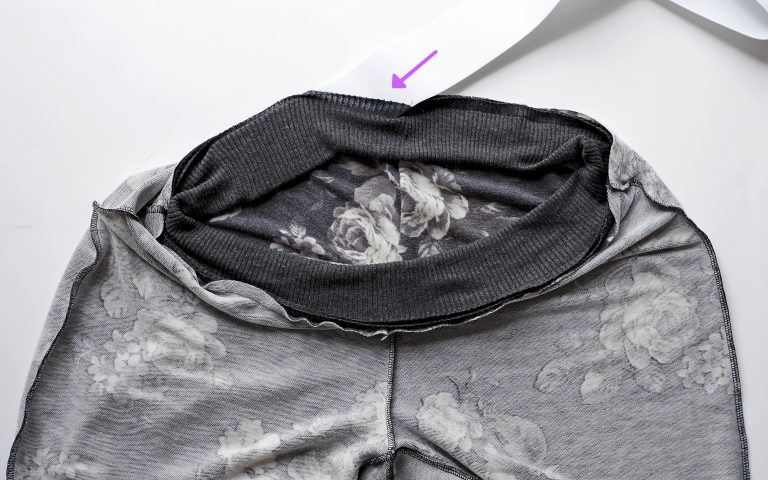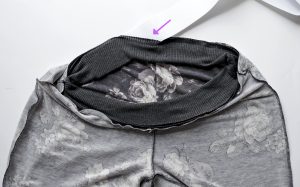 Overlap elastic ends 3/8" and stitch together.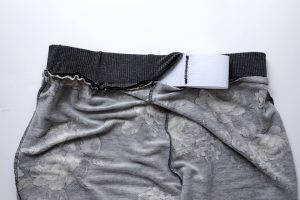 Pull elastic tight so it goes all the way into the waistband. Close opening with a basting stitch to insure you don't catch the elastic. Then Serge to finish the edge.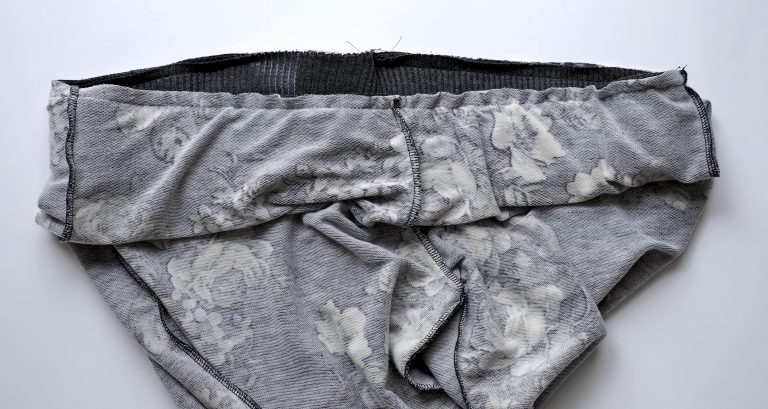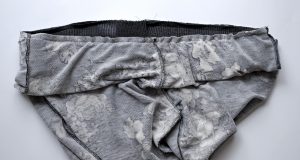 Hem your pants per the instructions and try your pants on! You are finished! I hope you enjoy your new elastic waist portlander pants!