Spaghetti strap hack for the Venice Dress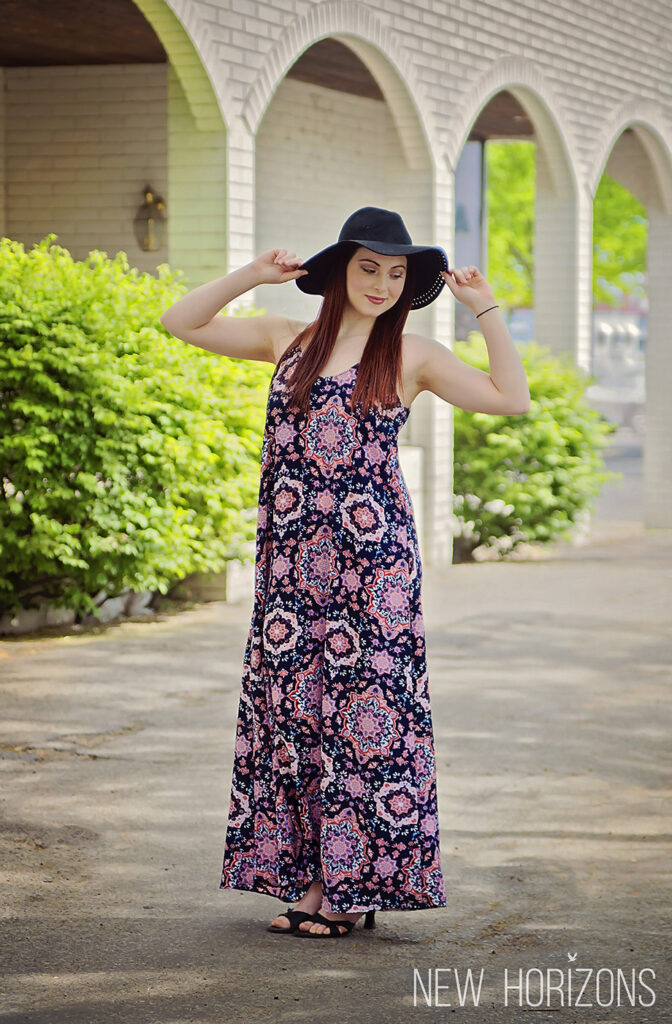 I just love the Boho look for this summer! I used this Gorgeous light woven Crepe from So Sew English to make this dress.
First you need to print your pattern pieces, you'll only need the actual dress pieces for this hack. No sleeves or facings. I used the directions in the pattern to remove the bodice dart. measure down from the inside shoulder 4 ¾". Mark that spot and blend with a slight curve into the armpit. Trim off the top of the bodice.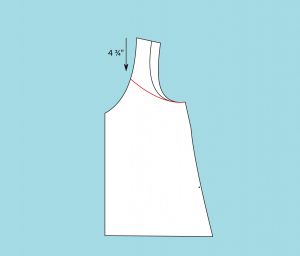 Now do the same thing with the back bodice, only measure down 4 ½".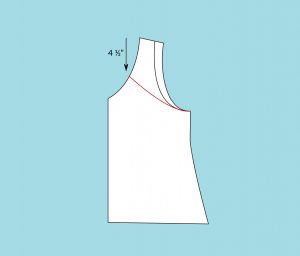 Cut out your front and back dress pieces. Then take the pattern pieces again and measure 4″ down from the armpit and cut straight across. Use those pieces to cut your inner lining pieces.
Cut two pieces 10″ x 1 ½" for the strap pieces.

Place your front and back dress pieces right sides together. Stitch together along the sides. (If you're sewing pockets, sew those first according to the pattern directions.)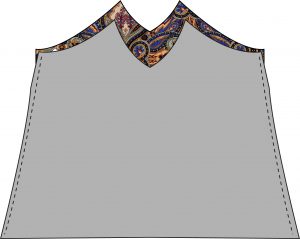 Place your lining pieces right sides together and sew along the sides as well. Finish the bottom edges with a serger or zigzag stitch.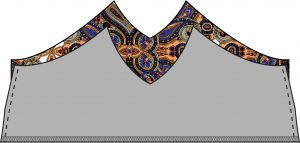 Now take one of the strap pieces, lay it flat and fold it right sides together lengthwise. Stitch together along the length of it. Then put a safety pin through one end and insert it inside the tube you created. Thread the safety pin all the way through to the other side and turn the tube right side out. Repeat with the other strap.




Now take your strap pieces and place them inside the dress aligned at the tips.
Then take the lining piece and turn it right side out. Place it inside the dress aligning the edges.
Stitch together along the edges.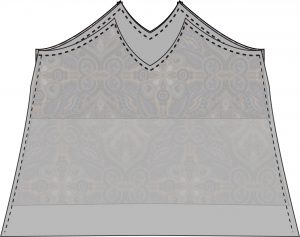 Now square off the tips where the straps are. Sew a straight line 3/8″ across about 1″ from the top.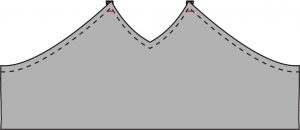 Turn the dress right side out, press and top stitch 1/8″ from the edge.
Hem your dress and you're done!