Hello hello! New Horizons has officially hit 5,000 members! And now it's time to celebrate with a fun little game!
And Bingo is the game-o!


We will be calling out two squares a day. I will call them both at the same time at 10am MDT.  You will sew up the square using a New Horizons pattern and take a picture of it. Here is the twist, the picture must contain a flower ?. So we know it was sewn for this game specifically.
The Bingo Board!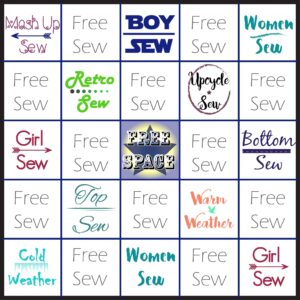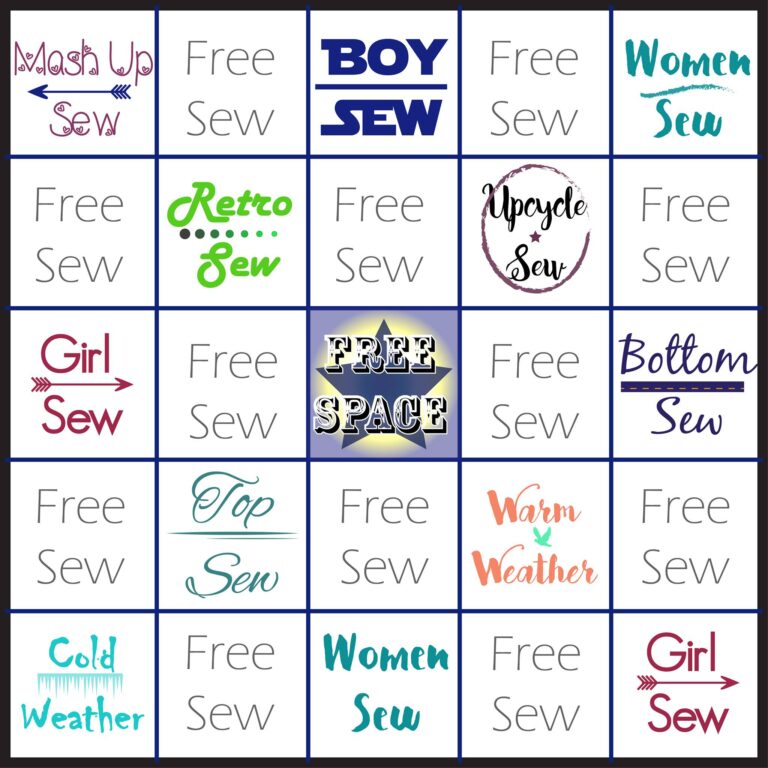 You may choose any pattern or style from New Horizons patterns for the free sew squares, but the square still needs to be called 🙂
The game will start on  Sept 13th and run until 5 Bingos have been called.
And now, onto the prizes!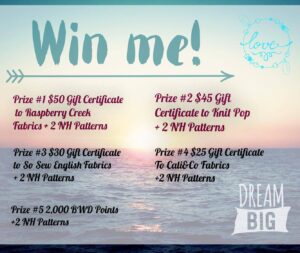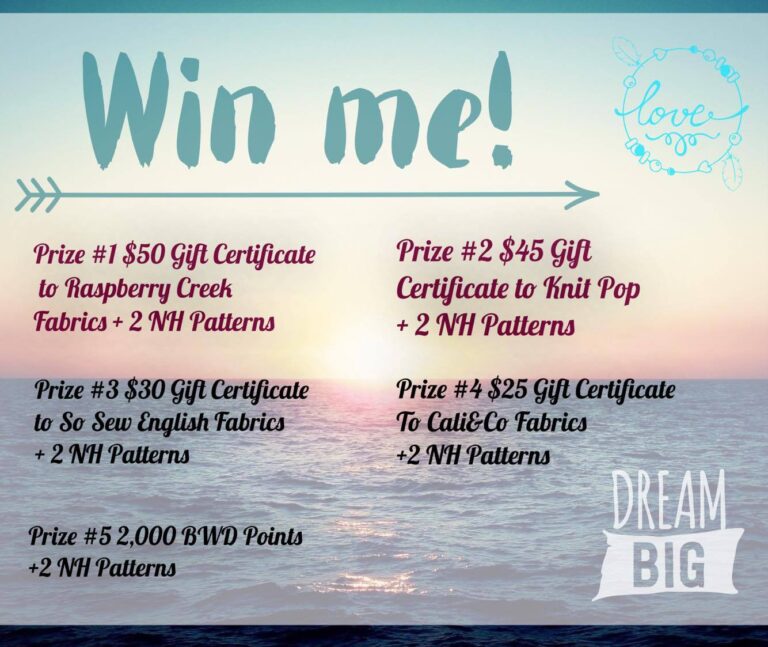 1st Bingo- $50 gift certificate to Raspberry Creek Fabrics + 2 NH patterns of choice
2nd Bingo- $45 Gift Certificate to Knit Pop + 2 NH patterns of choice
3rd Bingo- $30 Gift Certificate to So Sew English Fabrics + 2 NH patterns of choice
4th Bingo- $25 Gift Certificate to Cali & Co Fabrics + 2 NH patterns of choice
5th Bingo- 2,000 BWD points + 2 NH patterns of choice.
Don't worry if you don't get a bingo. We have a prize specifically for participation! Everyone who participates in Bingo will be entered into a random drawing that will be held after all 5 bingos have been called!
That prize will be…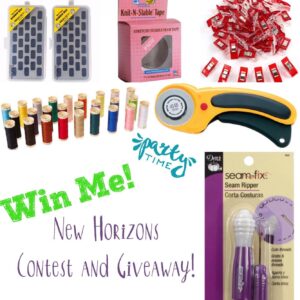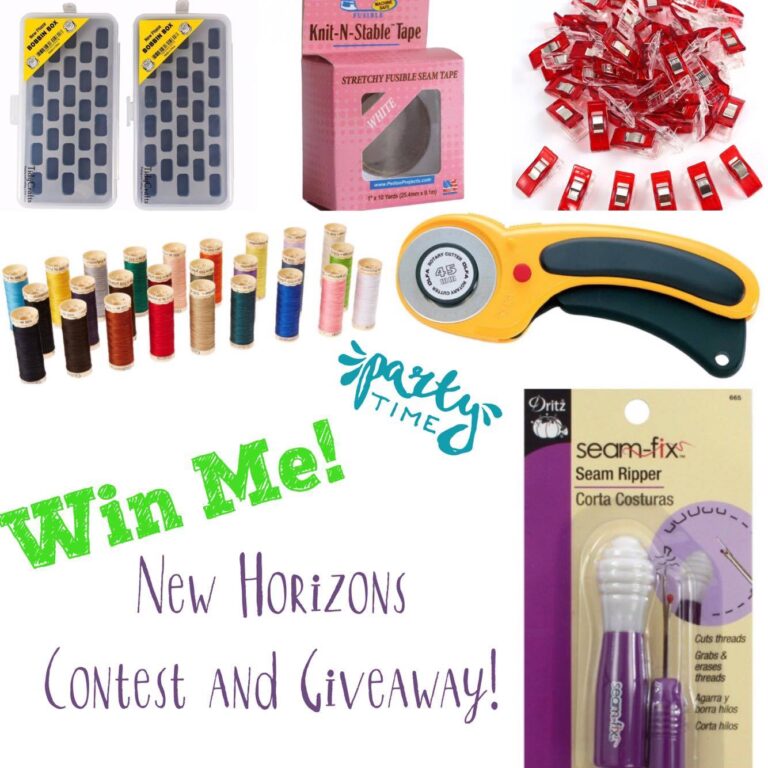 A set of 1oo Wonder Clips, Two Bobbin cases, Knit and Stable Tape, Seam fix seam riper, Gutermann 26 spool Thread Box, and a OLFA Rotary Cutter.
A special thanks to all of our sponsors!
Raspberry Creek Fabrics, Knit Pop, So Sew English, Cali & Co Fabrics, and BWD!