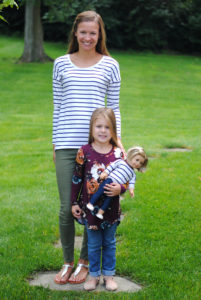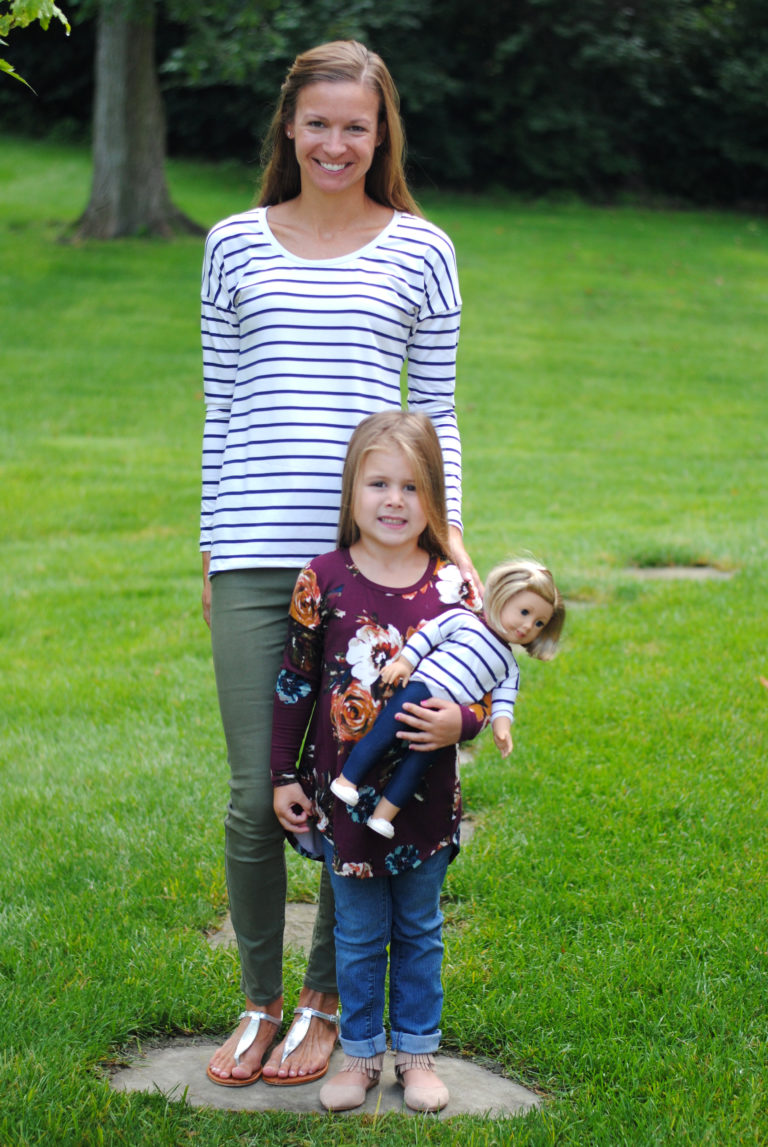 Hi sewing friends!  Jody here from Argyle +Pearls.   I wanted to share with you some recent tops I made for my daughter and I (and her new American Girl doll!) that I made as I started on our "back to school" fall wardrobe.   I realized both my daughter and I were completely lacking casual, long sleeve shirts. So I decided some cute Dublin Dolmans were in order for us! I love coordinating with my mini me.  Not so much in the head to toe "matchy-matchy" way, but more along the lines of coordinating prints and styles.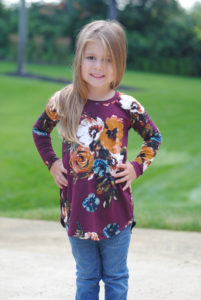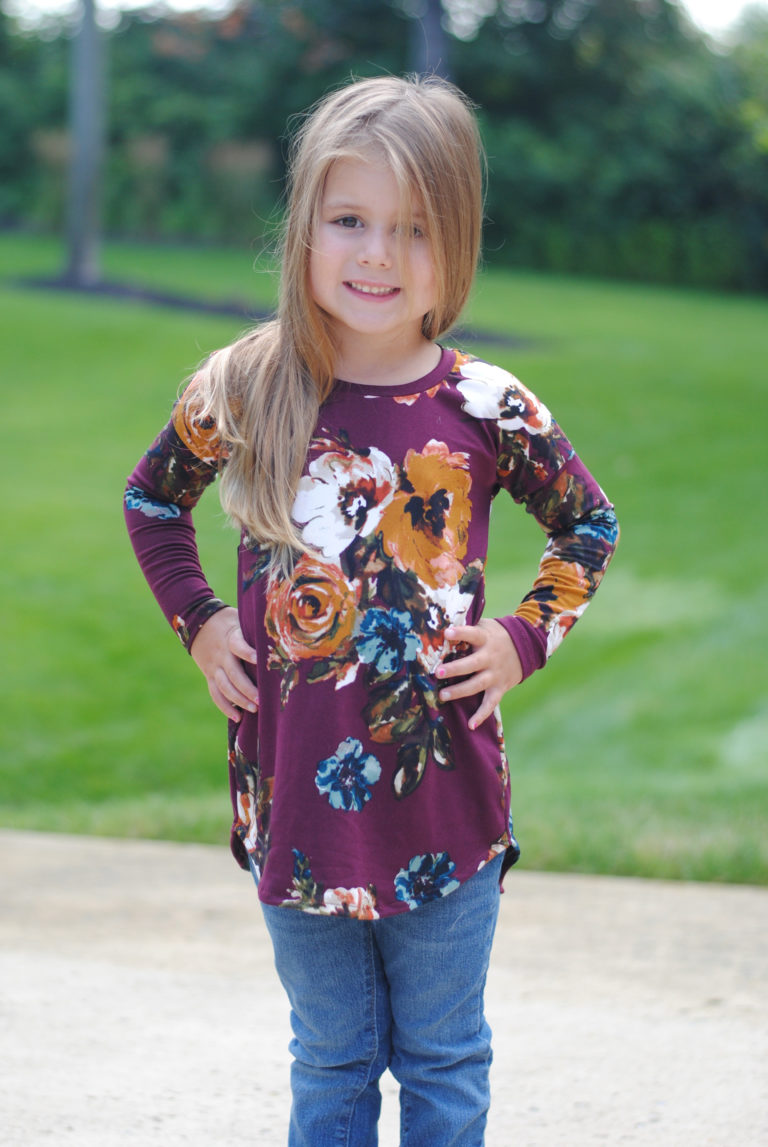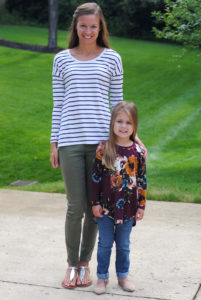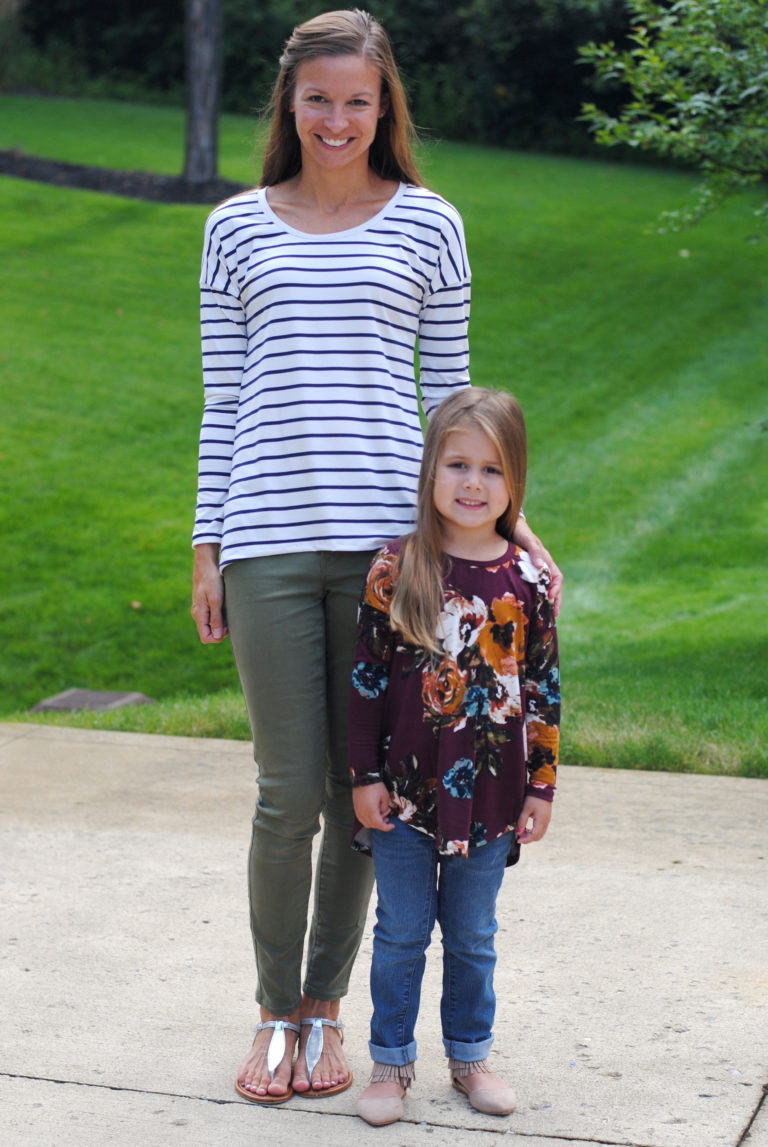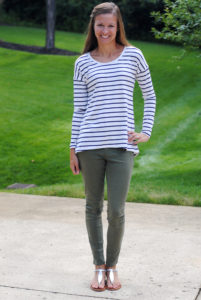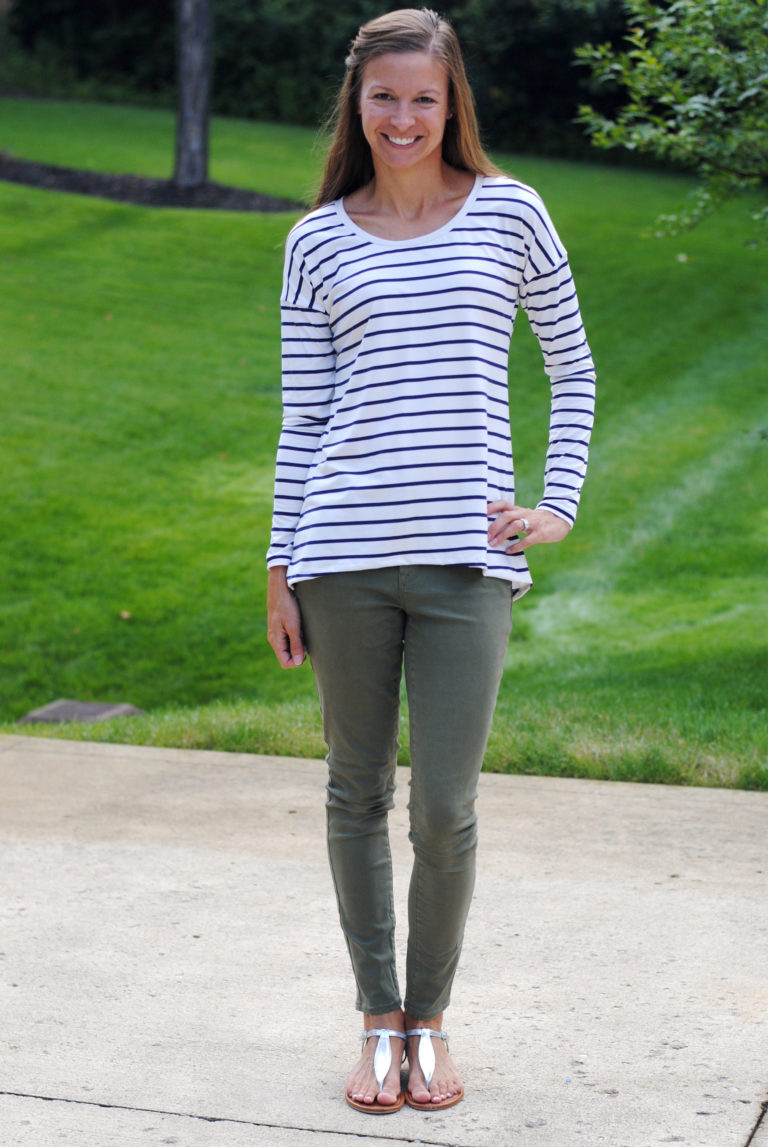 I thought the gathered back option was a super cute style for both of us:  still simple but adding a little bit of interest to our shirts! I love how this pattern has slight differences between the mommy and me versions that really flatter a woman's body vs. a child's body.  For example, the neckline is a little wider/lower on the women's than on the girl's pattern. Also, the women's pattern includes the front gathered v-neck option rather than the front gathered bodice like the girl's has because that sort of gathering is much more flattering on a woman's body!  One last detail to point out, is the gathering on the back. The girl's is gathered across the entire back, while the women's is just gathered in the back center, as you can see below. This little difference is so flattering!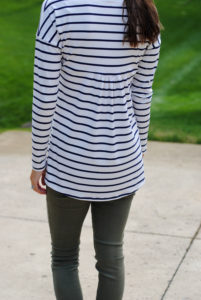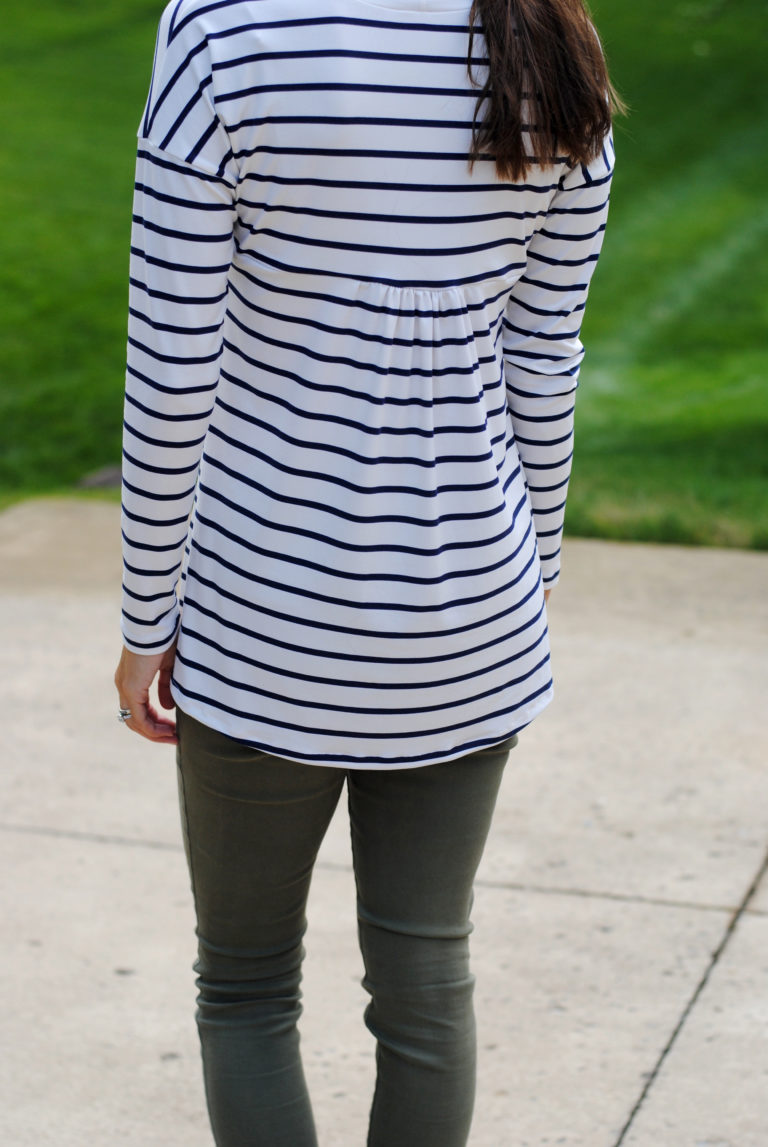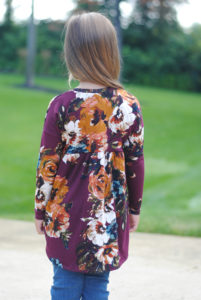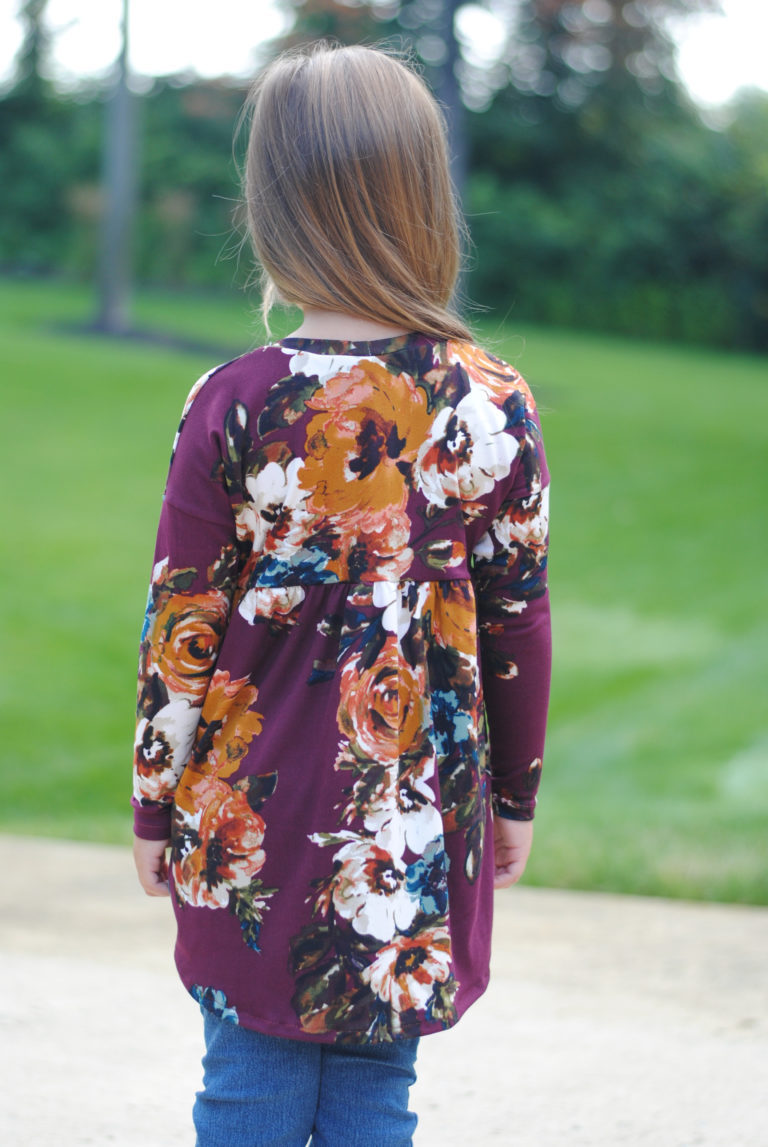 Also, after I had made both of our shirts I realized the girl's pattern included the doll pattern and just had to sew up a top to tie into both of our shirt!  How cute is Kit in her gathered back Dublin Dolman too?!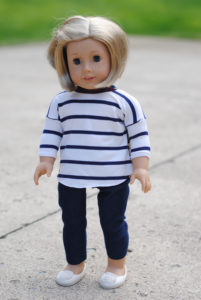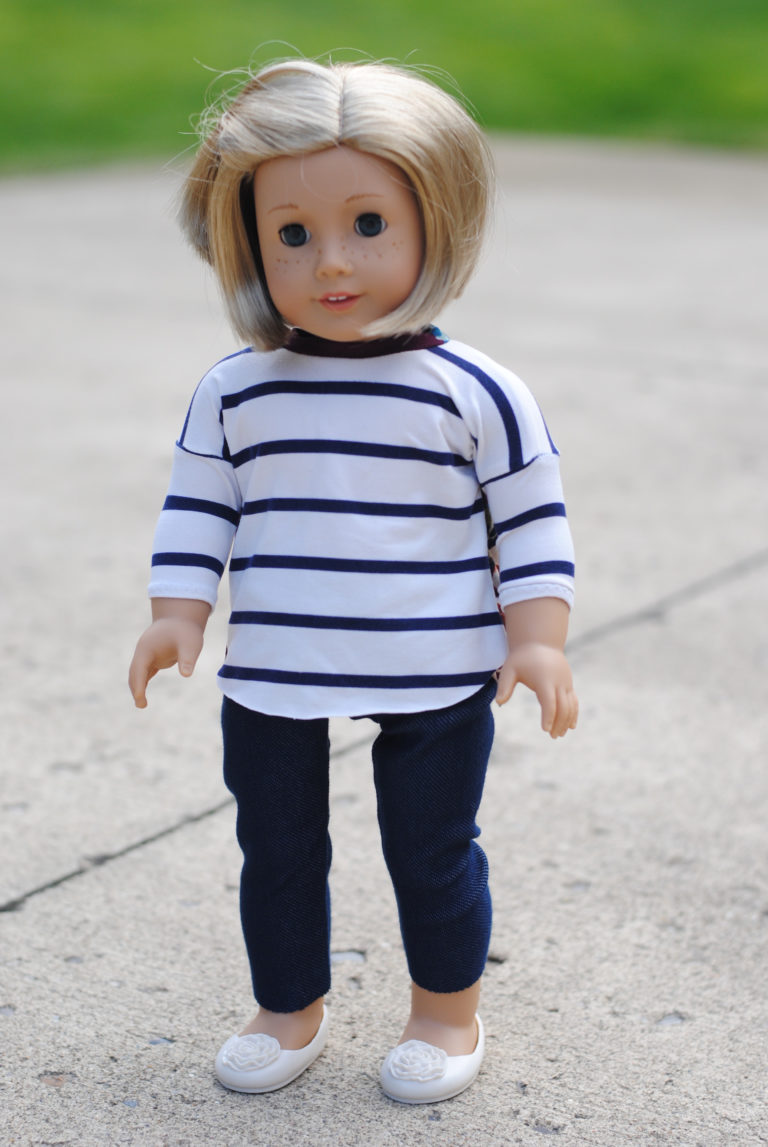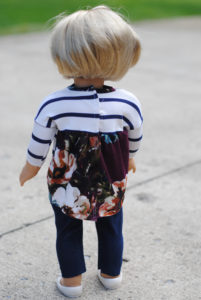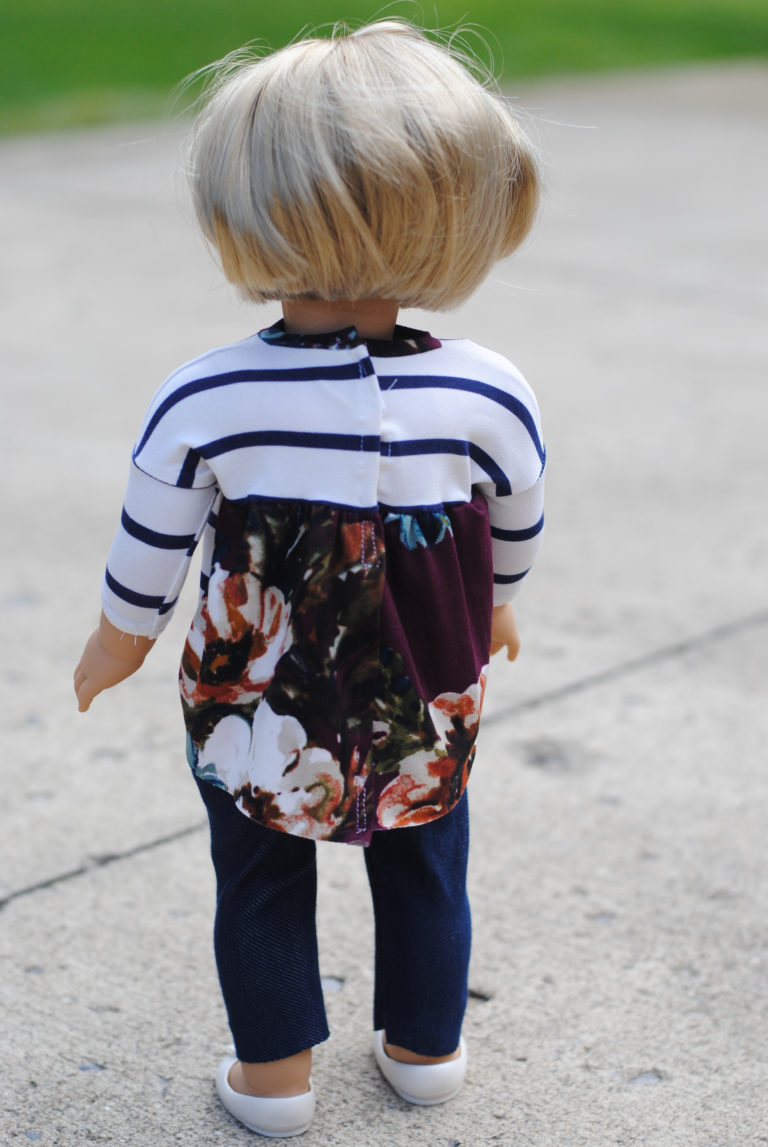 With all of the options included in both the women's and girl's patterns, I can make both of us dozen's and still have a lot of variety in our closet.  Happy Sewing!