Hello! I'm so excited to share with you my post on the Dublin Dolman. I've recently discovered that as much as I love prints I need more solids in my life to go with all the crazy prints I have. So, I decided to use this opportunity to make something that could be a staple piece in my closet and go with lots of things.   I bought this blue interlock at Wal-Mart for 2$ a yard! That's right, TWO DOLLARS! And it's actually pretty awesome. It's really soft and drapes quite well. So, if you see some, snag it.
I'm featuring the ruched side band option.  It's super easy to do and gives your dolman a little something-something extra. All you need is some clear elastic and you're set!
Here is how my elastic looks with the stay stitch at the top before I sew down it to ruche.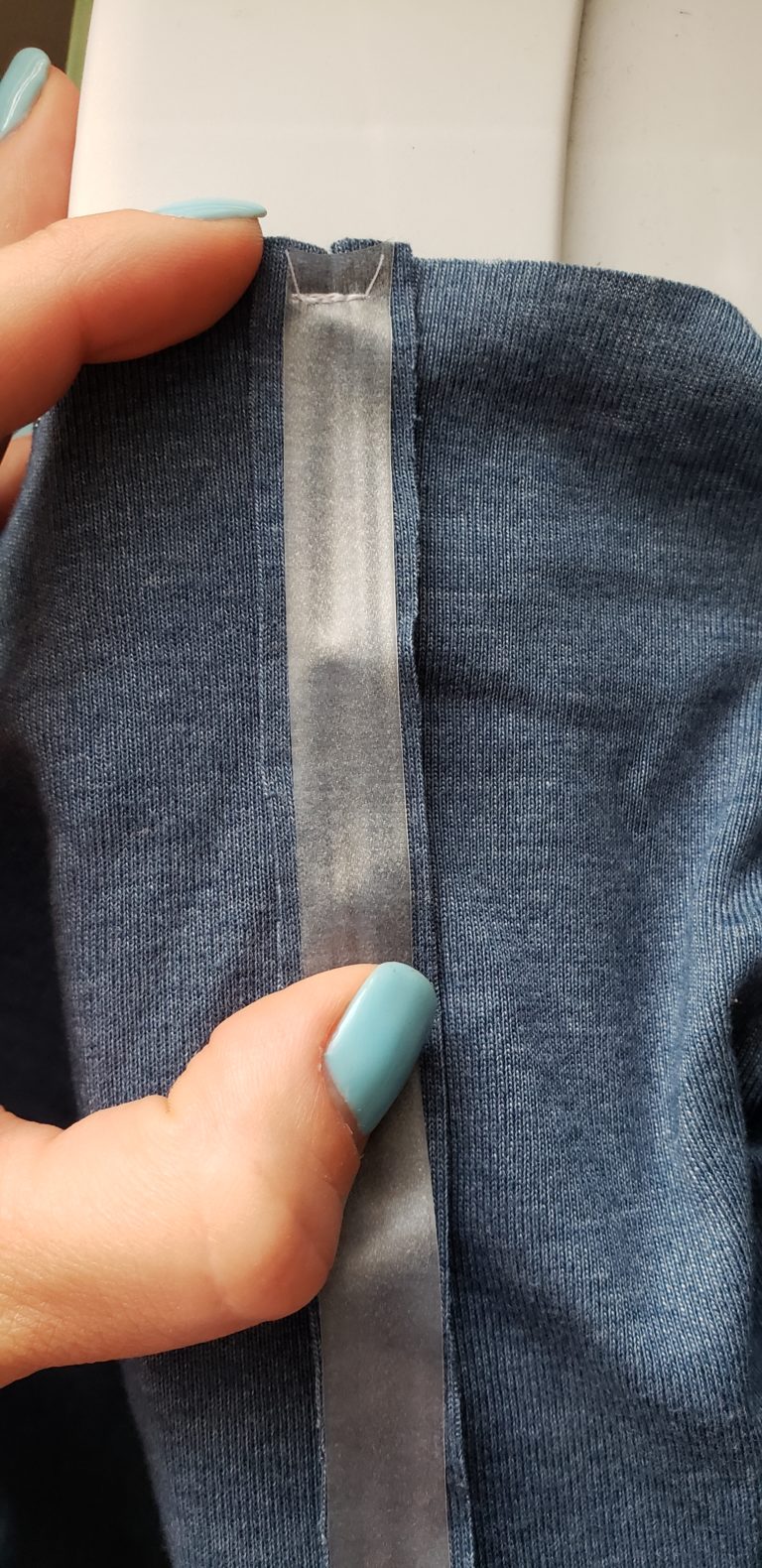 Here it is after I've done my zig-zag stitch while pulling the elastic. I used white thread to set it off a little and so you could see it better but using the same color as your fabric will hide it very nicely at the end.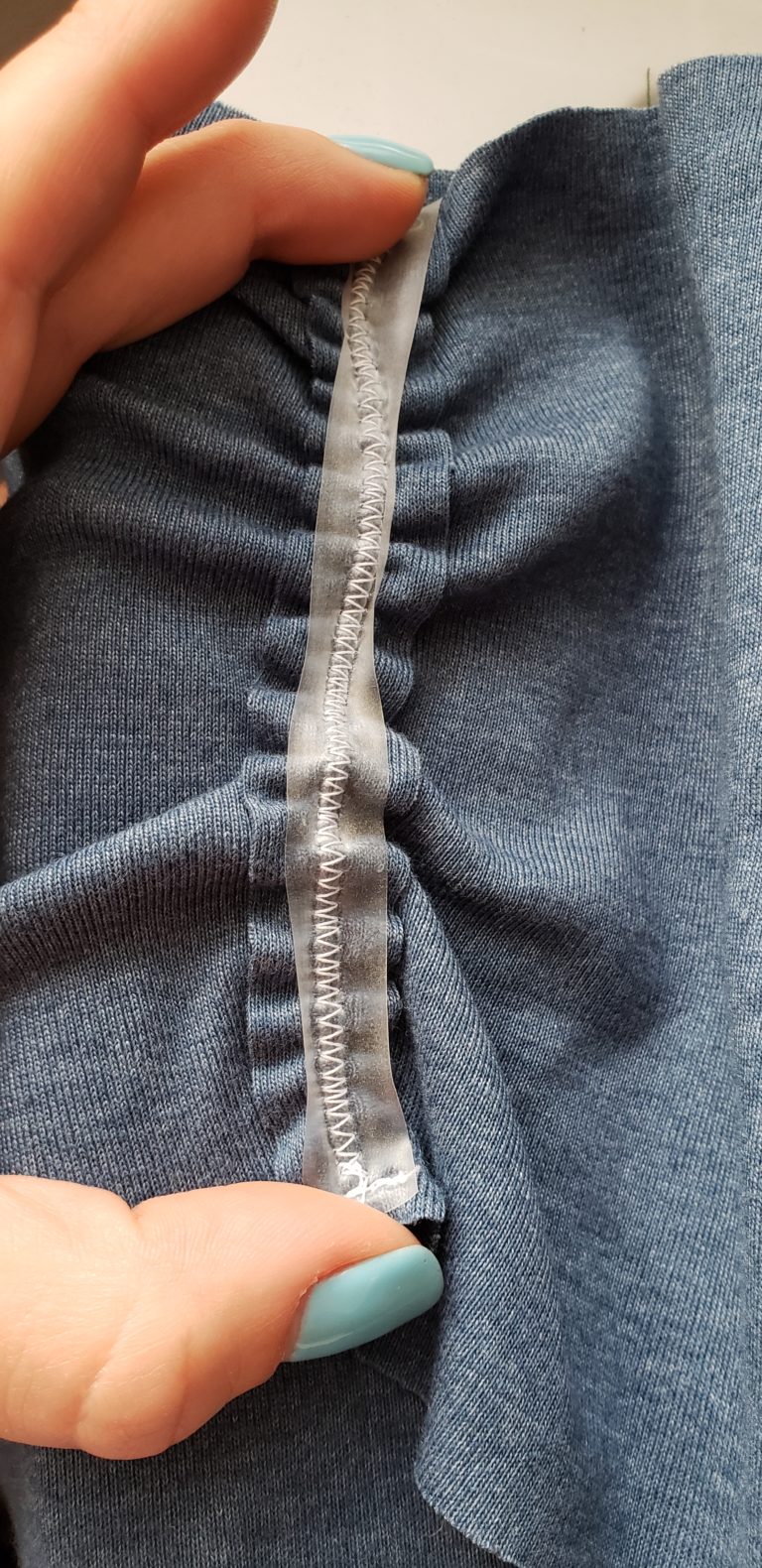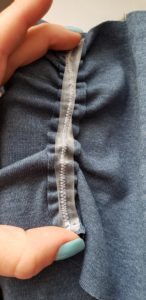 And once you've attached your band you have a perfect little ruche! I used the narrow band but if you use the wider one you will get even more of that effect!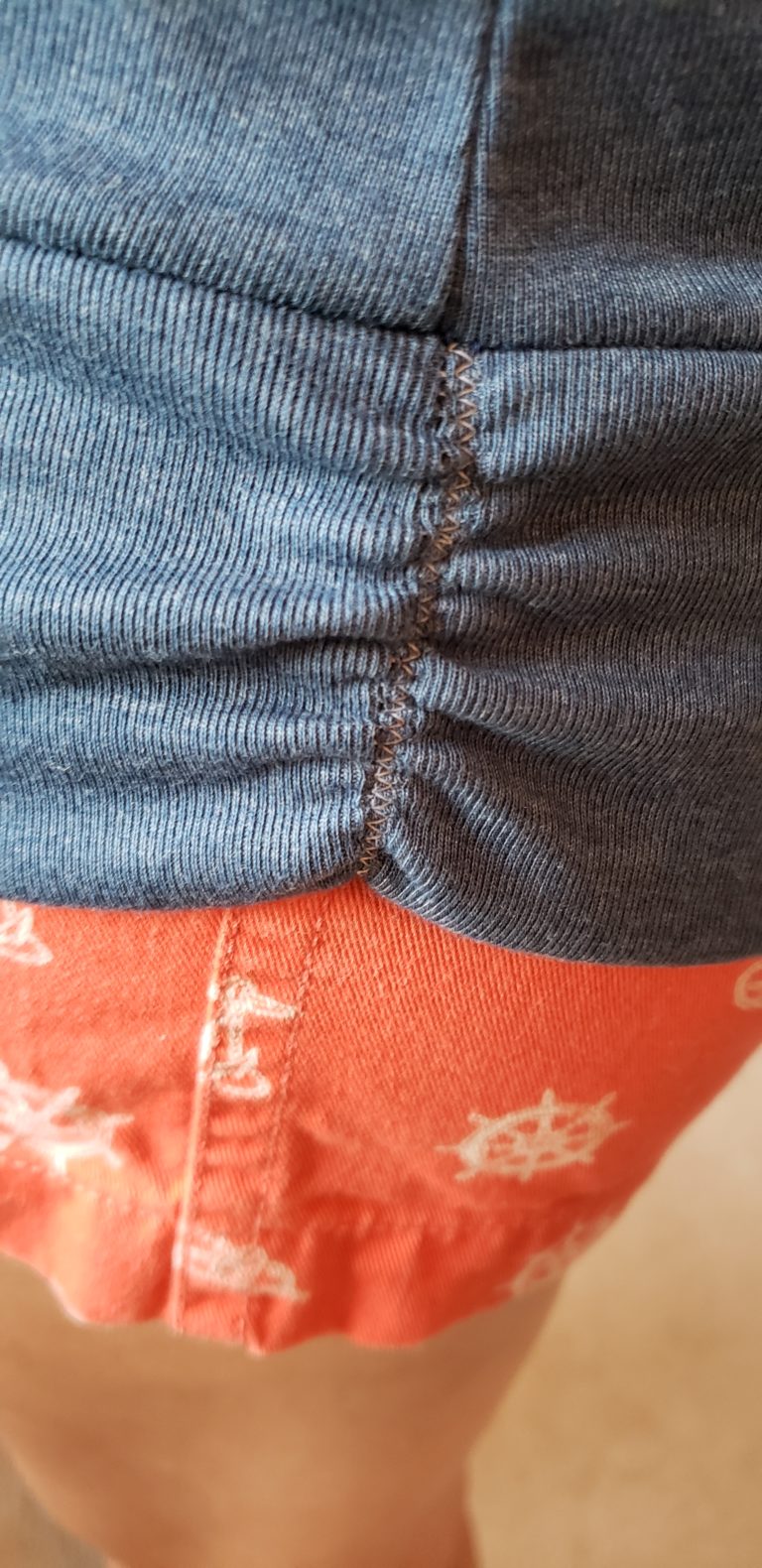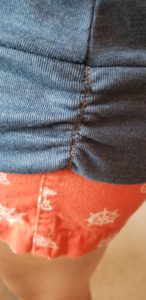 The Dublin Dolman is the perfect top to throw on with a pair of shorts!
I can't wait to make another one with the wider band….and maybe the V-neck……oooooh and the gathered back! So many options!!
Make sure to post your favorite Dublin Dolman combo on the Facebook page and Instagram.