Hi!  It's Jillayne from Hazelnut Handmade again! I am so excited about the Dublin Dolman and its new update!  I love how fast, flattering, and easy to wear dolman sleeves are.  They fit into my life as a mom of 4 kids so well.  Like many patterns from New Horizons Designs, the Dublin Dolman is chuck full of options.  Sleeve lengths, shirt lengths, necklines, bands, bindings, hem types…and a gathered back.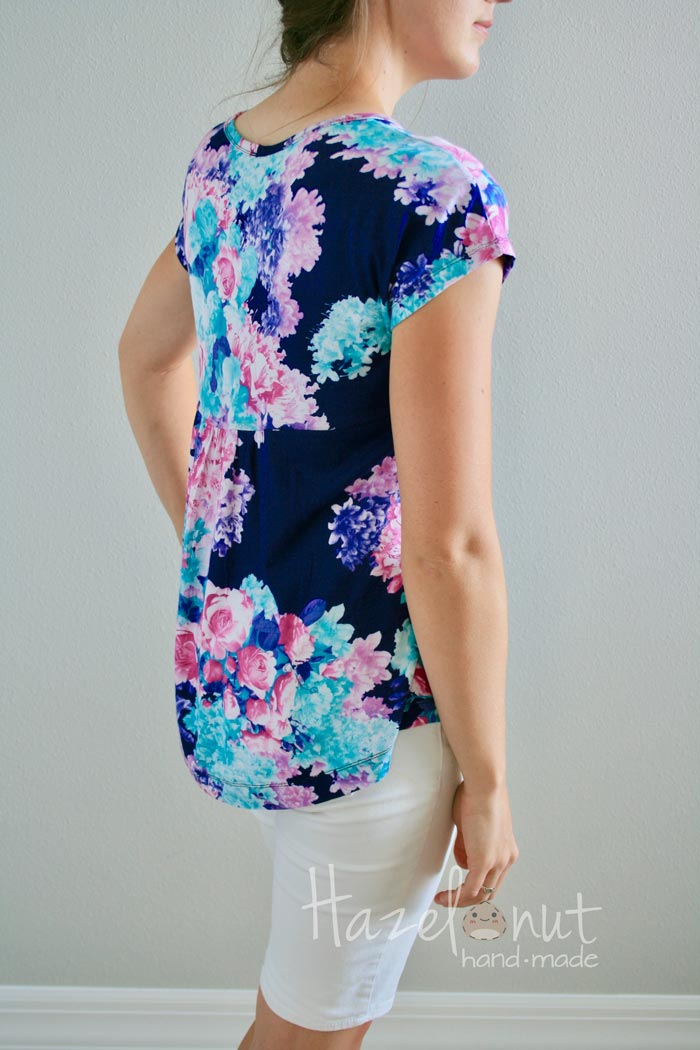 I have a bit of a sway back and I often get a bit of fabric pooling at my lower back, so I decided to try the gathered back and see if it masked that pooling.  It doesn't really bother me, but why not?
My first version of the gathered back was okay but I didn't love it.  Although the cotton lycra I used was a lighter weight one with good drape (for cotton lycra), it just wasn't enough to make the gathers flattering.  Instead of falling straight from the back bodice piece, the gathers poked away from the shirt.  But I knew my fabric was likely causing that silhouette.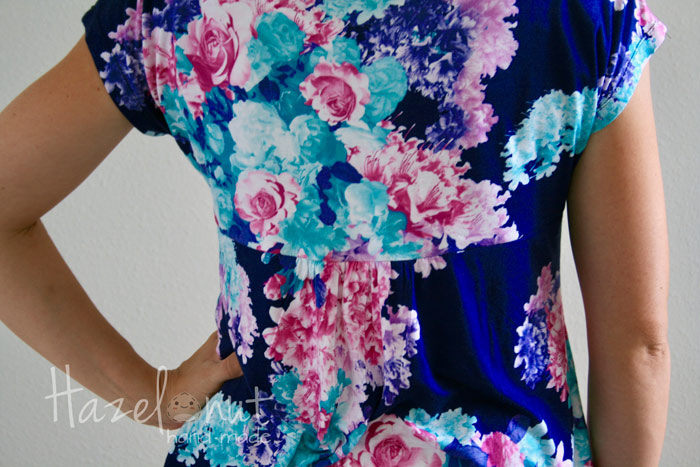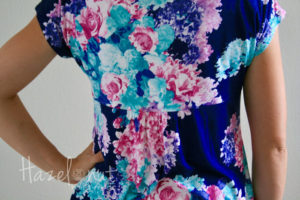 So, I selected a more lightweight jersey that feels and drapes like a dream and gave the gathered back another go.  This second version is exactly right.  The fabric is lightweight with lots of drape which lets the gathers fall straight down the back.  And guess what!  No pooling at my lower back!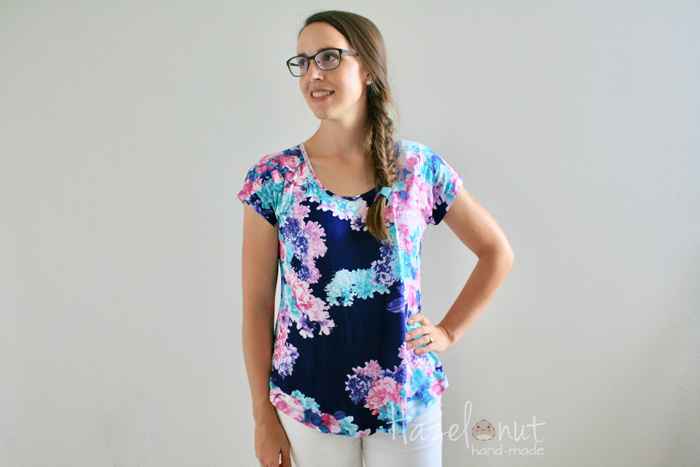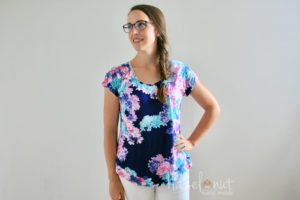 I'm not usually a swing dress dress/top kind of girl but this top has a bit of that feel-and I like it.      The front still has shaping but the gathers in the back let it flow around my hips. And because of the drape it doesn't stand away from me like a tent or make me look any bigger!  I'm loving this shirt and am so glad I made a second version in this lightweight jersey.