I love the cuteness of the Monaco Shorts. However I don't always want to sew lined shorts. Here's a quick and easy hack! And these are great with a woven stretch fabric for board shorts!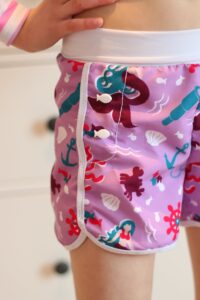 For this hack we only need the main fabric pieces, no lining. So don't cut those 😉
First you'll sew one side of the shorts pieces together like the pattern instructions show. Then you'll sew double fold binding along the outside edge. No need to bind the button flap. You'll want to finish that raw edge with a zigzag stitch or serger. If you've never sewn binding before we have this great blog post!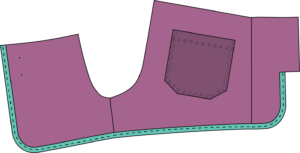 Next overlap the pieces following the pattern instructions. With the pieces overlapped sew the curved button flap topstitch and then sew along the side, over the top of the binding.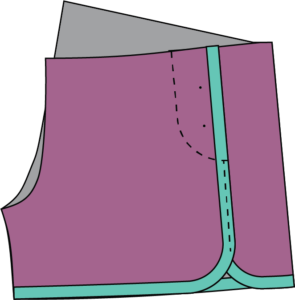 Repeat the other side and then sew the shorts along the crotch seam. At this point you could finish the shorts with the waistband included in the pattern or like we've done here, the yoga waistband from the Portlander pants and shorts is a great and easy addition!
The the waistband piece and fold it right sides together lengthwise. Stitch the sides together.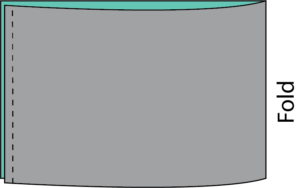 The fold the waistband wrong sides together.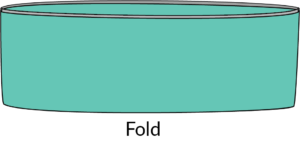 Place the waistband inside the shorts, aligning the raw edges.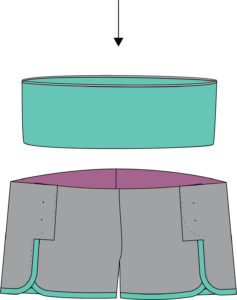 Stretch the waistband to fit and stitch in place.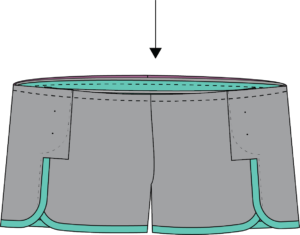 And now you've got quick and easy shorts!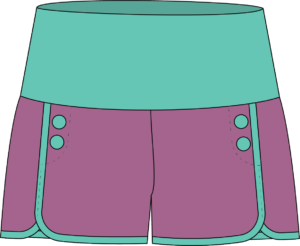 These would be great in a stable knit fabric as well!