Tammie, from Sewing-4-Sanity, is bringing you this is a step-by-step tutorial on how to use New Horizons Designs free cut files on a Silhouette Cameo!
After you find the perfect cut file from our website and "purchase" the free cut file. You will want to open up the file you're planning to use in the Silhouette Design Studio. This is the most recent version of the free downloadable software. And this is what it should look like if you're using the file from the New Horizon's website.
Once it's open, you can play around with it and make any changes you need while in the Design mode of the software (if you look towards the upper right part of the screen, you can see that you are in the Design mode because it is highlighted.)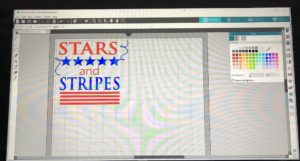 Once you have your design exactly like you want it, you are going to want to flip it horizontally so that when you iron it, it's facing the right direction. To do this, right-click on the design and select "Flip Horizontally."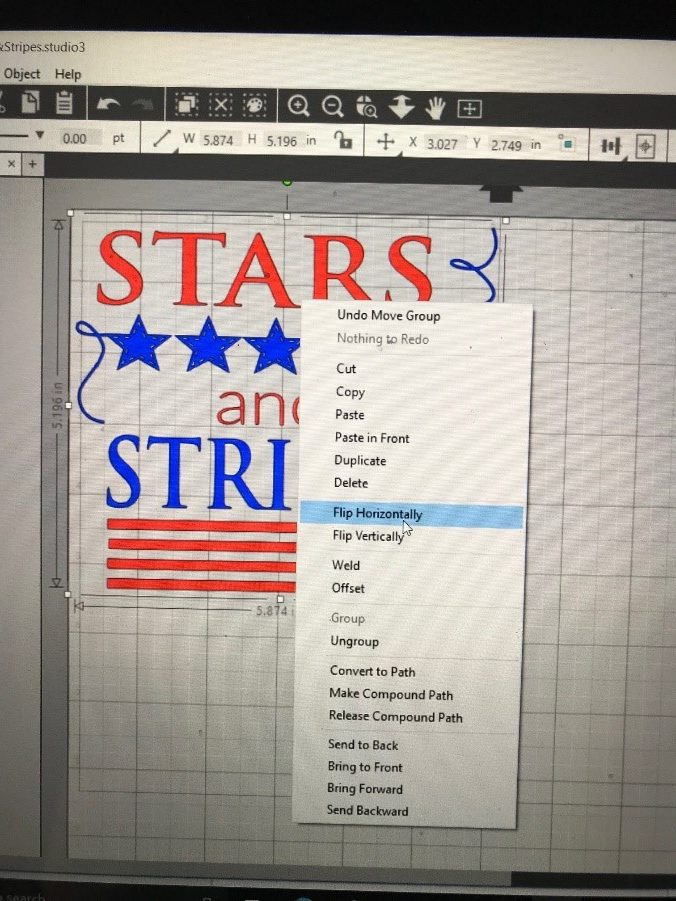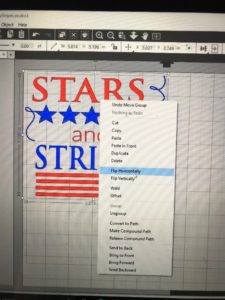 This is what it will look like once you flip it…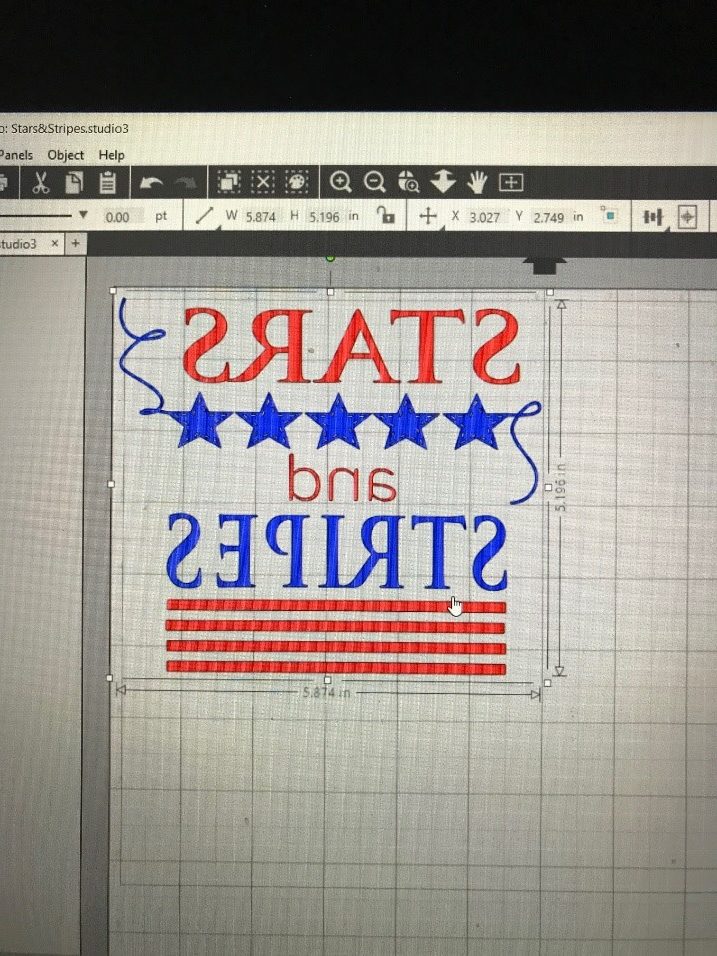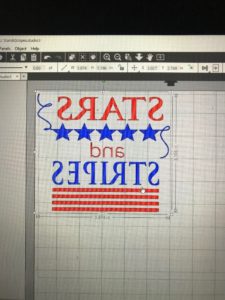 Now you're ready to cut! So next you want to click on the Send button (just a few buttons down from the Design mode button in the top right part of your screen) to bring up the cutting specifications.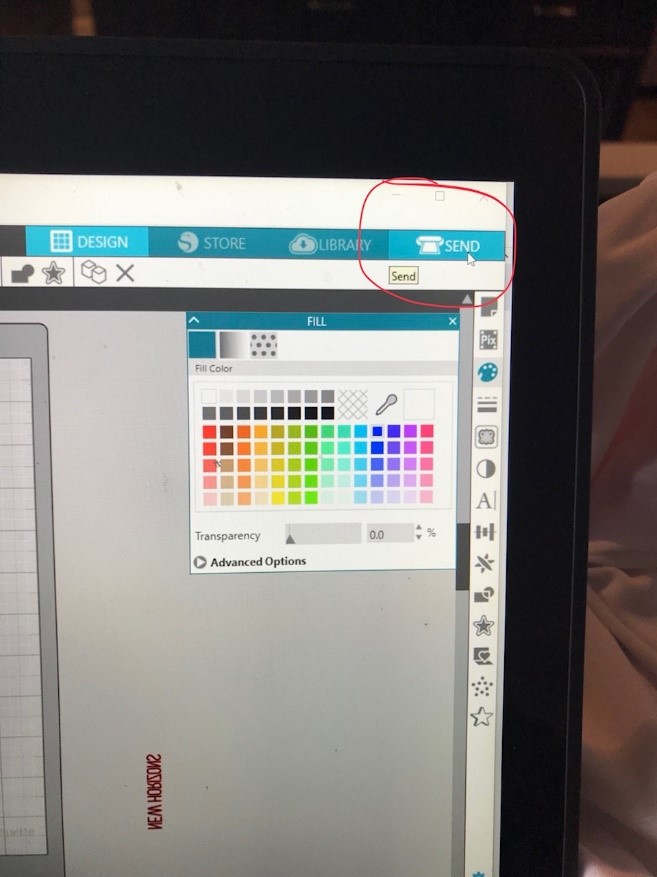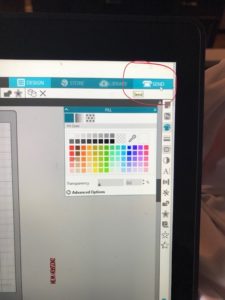 That will bring up all of your cut settings.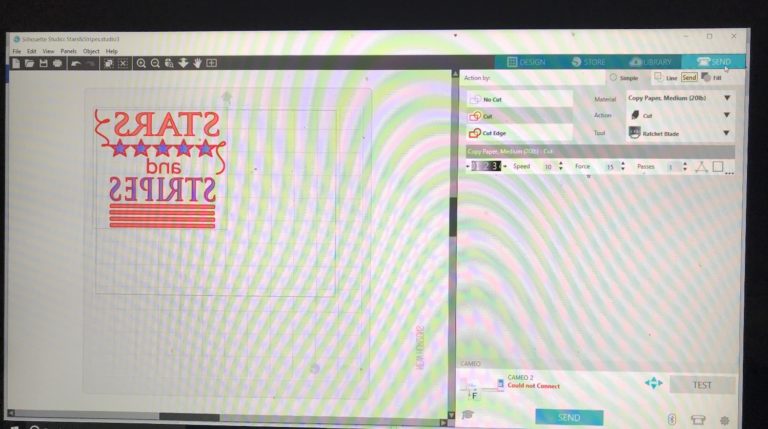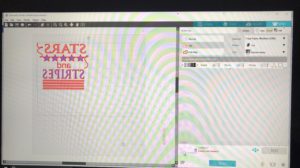 The first setting I adjust is the type of material I am cutting. In this case, you want to select Heat Transfer, Smooth (if that's what you're using of course! If you're using a different type of HTV like flocked or glitter, make sure you adjust accordingly or it may not cut properly).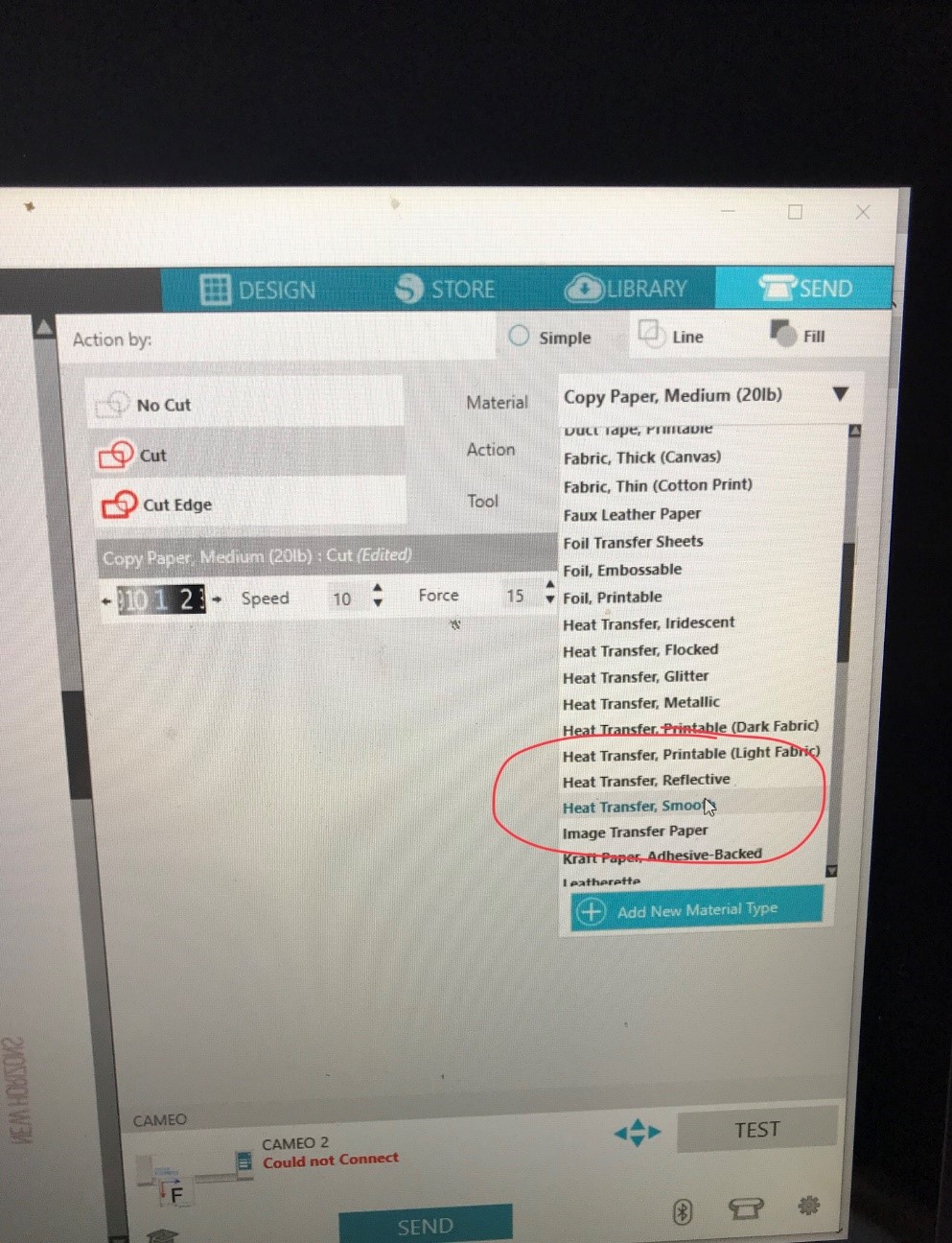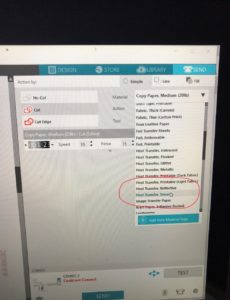 Next, I make sure that the cut settings are where I want them. I find for regular Siser EasyWeed HTV my machine performs best when the Blade is set at 2, Speed is at 10, and Force is 5. I typically only have it do 1 pass. You can see those settings selected below.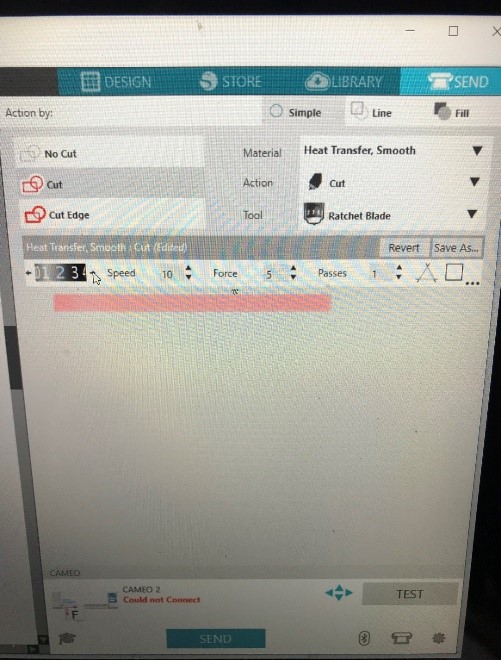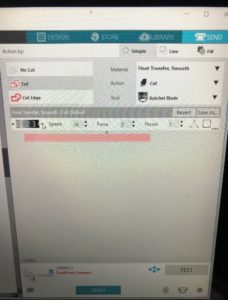 Now we want to select which color we're going to cut since this file has a multiple color design. To do this, click on the Fill button.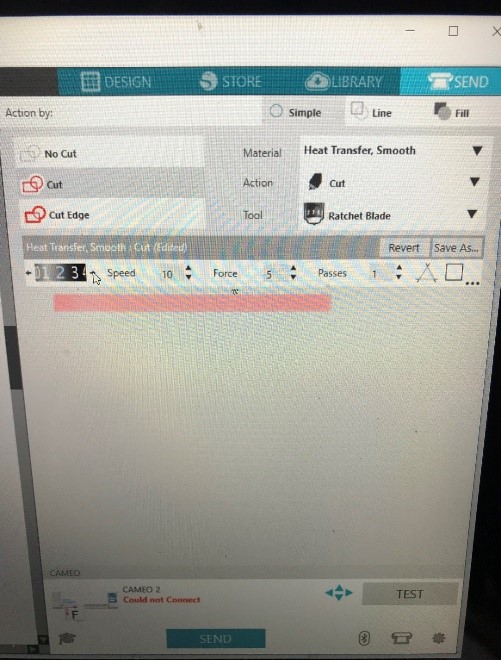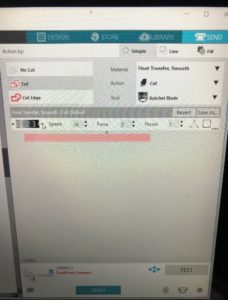 This will show you which colors are selected to print (notice the little boxes are checked for all 3 colors).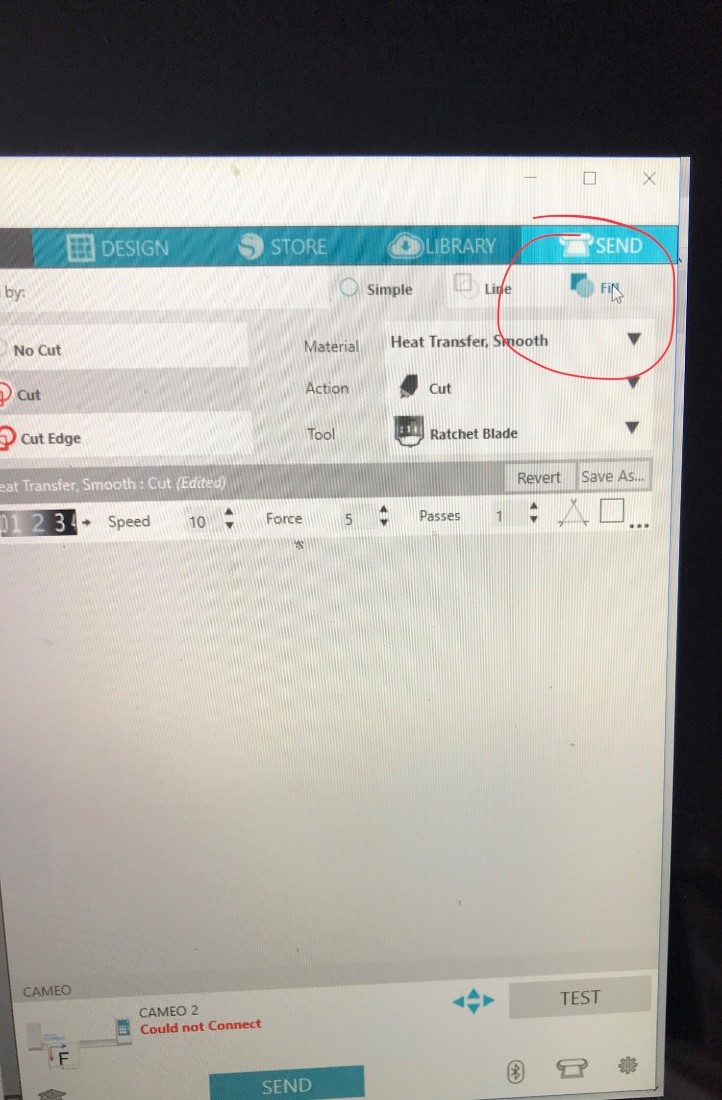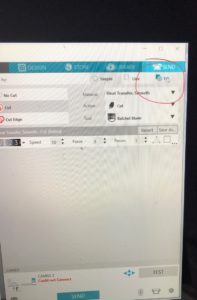 *I find it easier to cut one color at a time so that I don't have to calculate where to position the HTV, but…if you want to get fancy, you could cut all of them at the same time on this design since there are no overlaps. To do that, you would just position pieces of each color HTV in the appropriate spot on your cutting mat (making sure to match where each color starts and stops on the screen).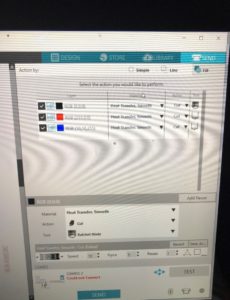 I'm going to cut the blue first, so I unchecked all boxes except for blue.
*If you look at your design when you check/uncheck the boxes, you will see the cut lines change. There will be a bolder line around what will cut (i.e., what is checked).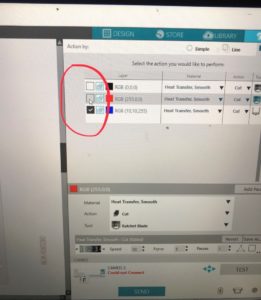 Here you can see that I have placed the HTV with the shiny side down (this is important!) on my cutting mat on the squares that correspond to the blue part of the design on my screen.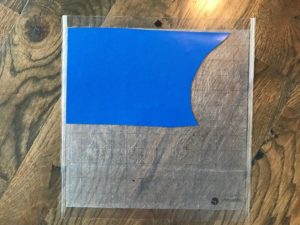 Make sure that your Silhouette USB cord is plugged into your computer.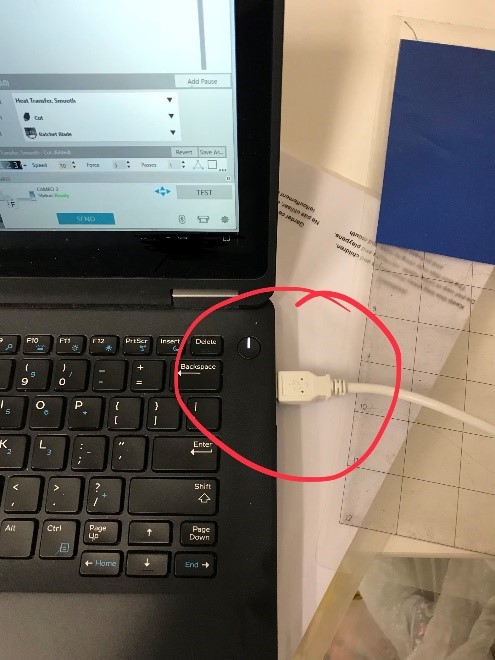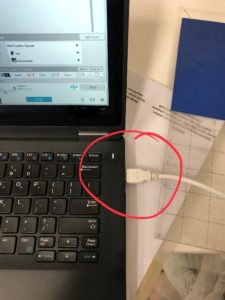 Place your cutting mat at the edge of your machine, lining up the edge with the line on the left (right below the blade). Then, press the Load Mat button.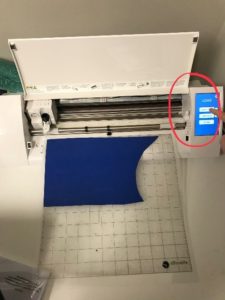 You're all set up, now press the Send button on your computer screen!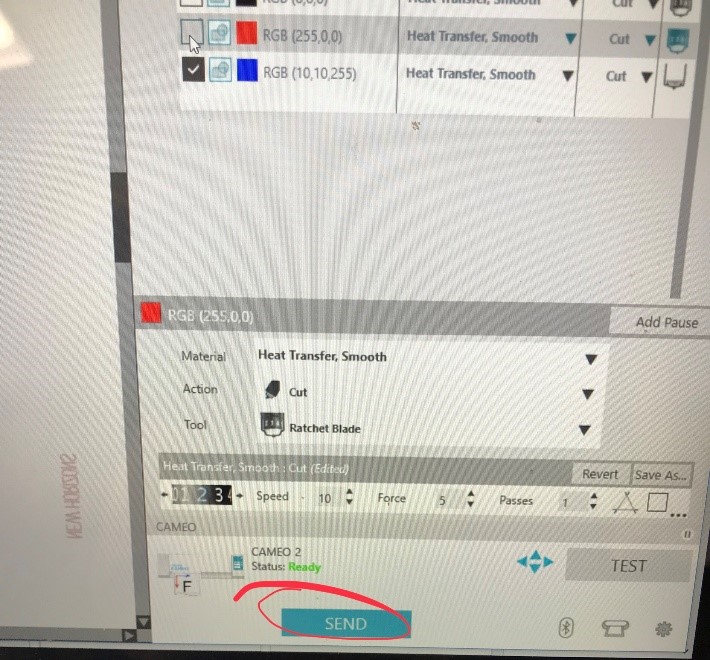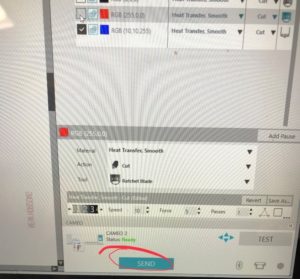 Your Silhouette will do its thing and once finished it should say that the job is complete! Hit the Unload button on your Silhouette screen and your cutting mat will be released.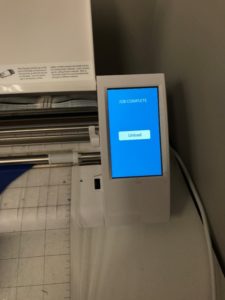 This is what it will look like when it comes off the machine (look closely and you can see the cut lines!)…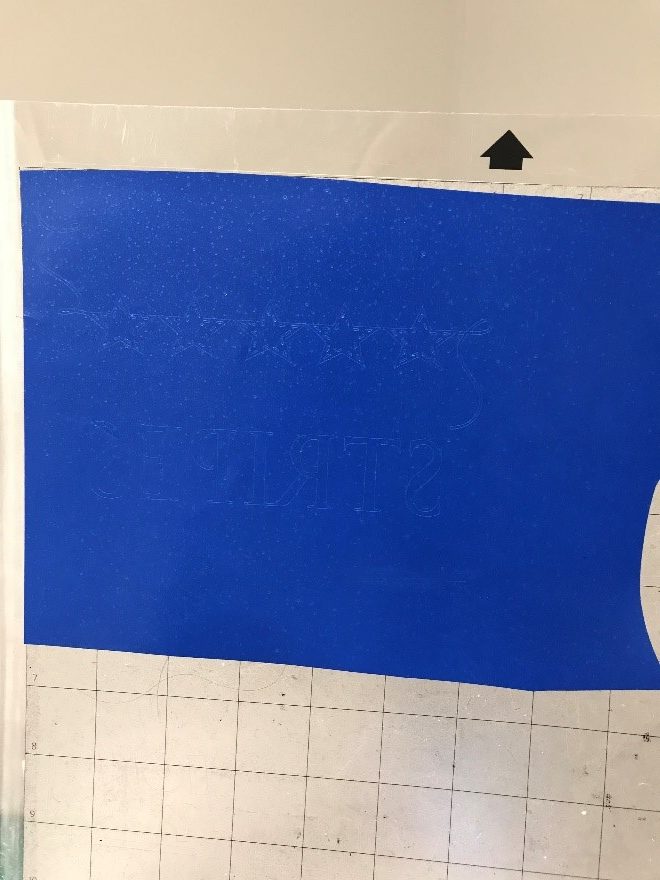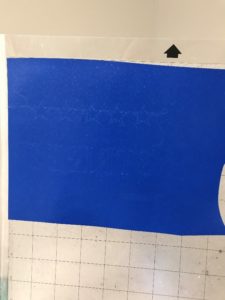 Now, you repeat these last few steps for each color, starting with checking the appropriate box for the color you're printing. So, for this design, the next color is red. Repeat the same steps you did for blue…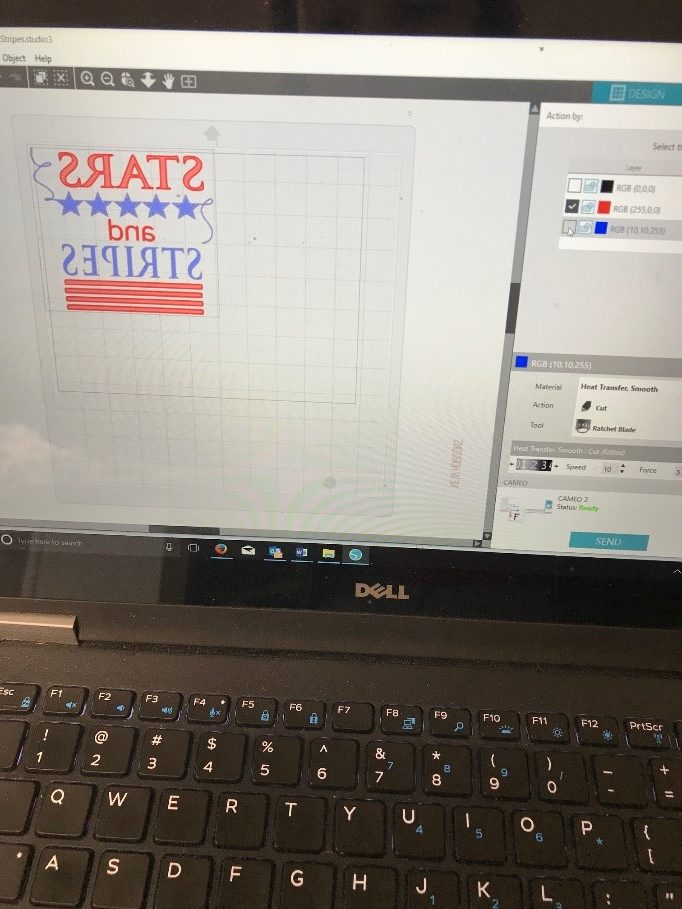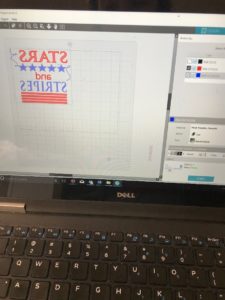 Once your designs are cut, now comes the fun! It's time to weed! I like using the little weeding tool that came with my Silhouette, but, in a pinch a safety pin works great too! For this design in particular, I would suggest weeding over a trash bin as the stars have some little pieces that need weeding.

After you have weeded each color, it's time to admire your work!!!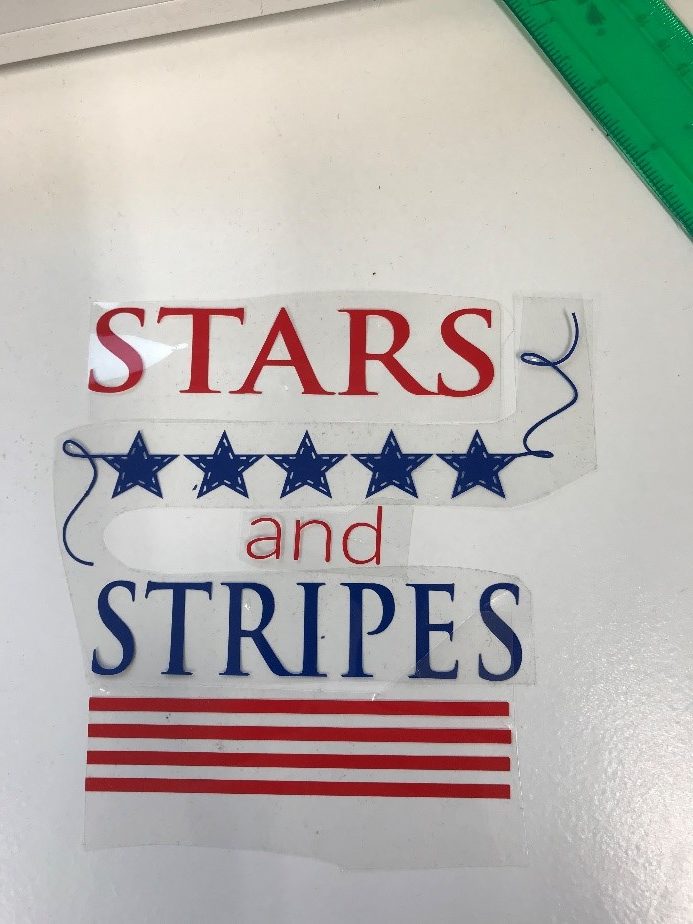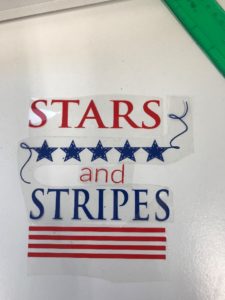 And then after you've admired your pieces, place them where you want them on the shirt (or whatever other item you're ironing them on). Once you have them where you want them, place a thin shirt/pieces of fabric over the design and press with your iron (or heat press if you're lucky). I usually hold it for about 15-20 seconds. Make sure you don't use steam when pressing!
Then, voila! You have successfully completed your HTV project!