An Ca is on our blog sharing how to make ruffle sleeves for the Boardwalk Wrap Dress.
Hello everyone, I'm An Ca from flaxfield sewing.
Maybe you know me from my blog: Flaxfield Sewing or from Instagram: flaxfield_sewing.  If this is not the case and you love my work I would be honored if you want to follow me.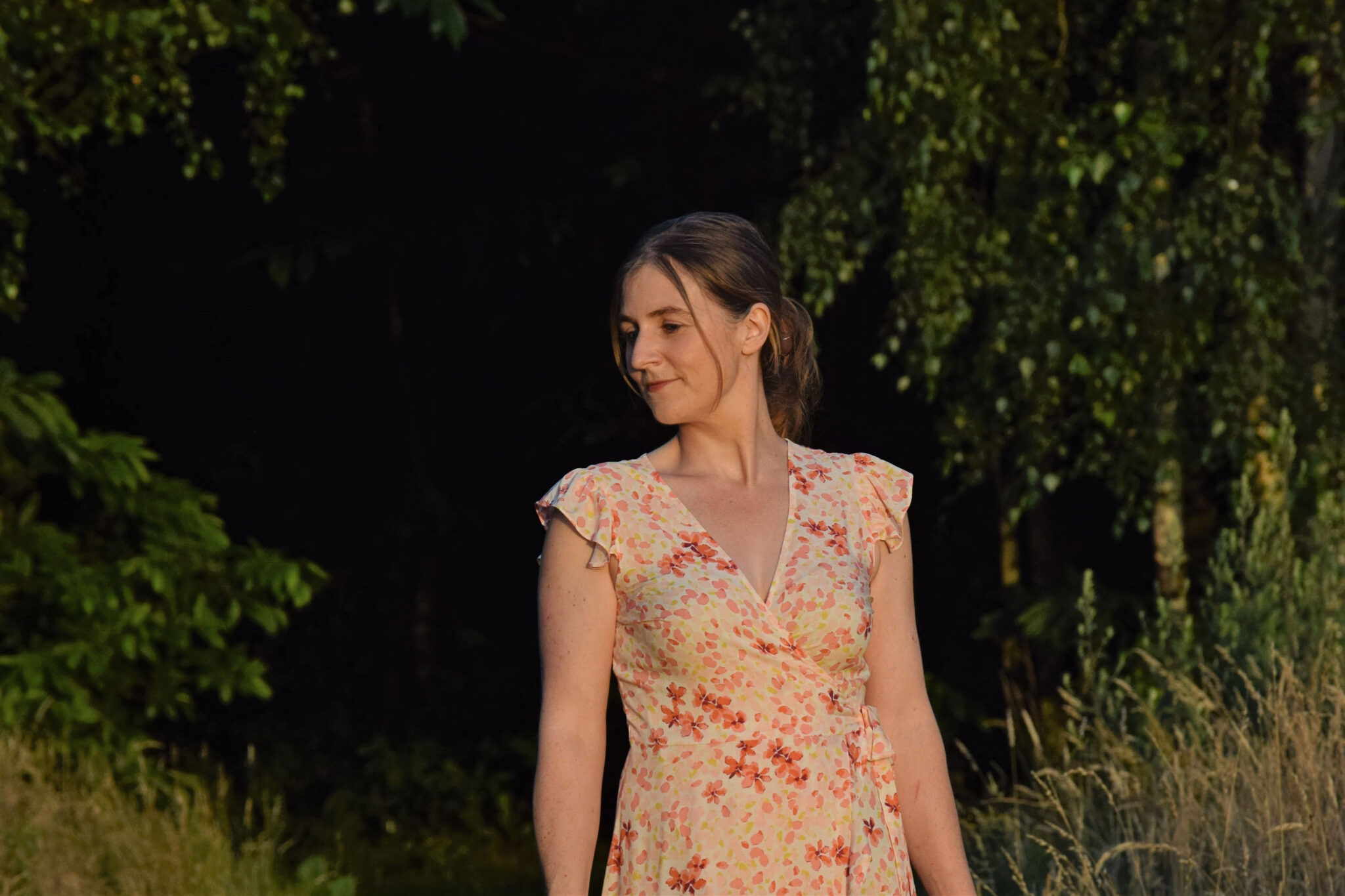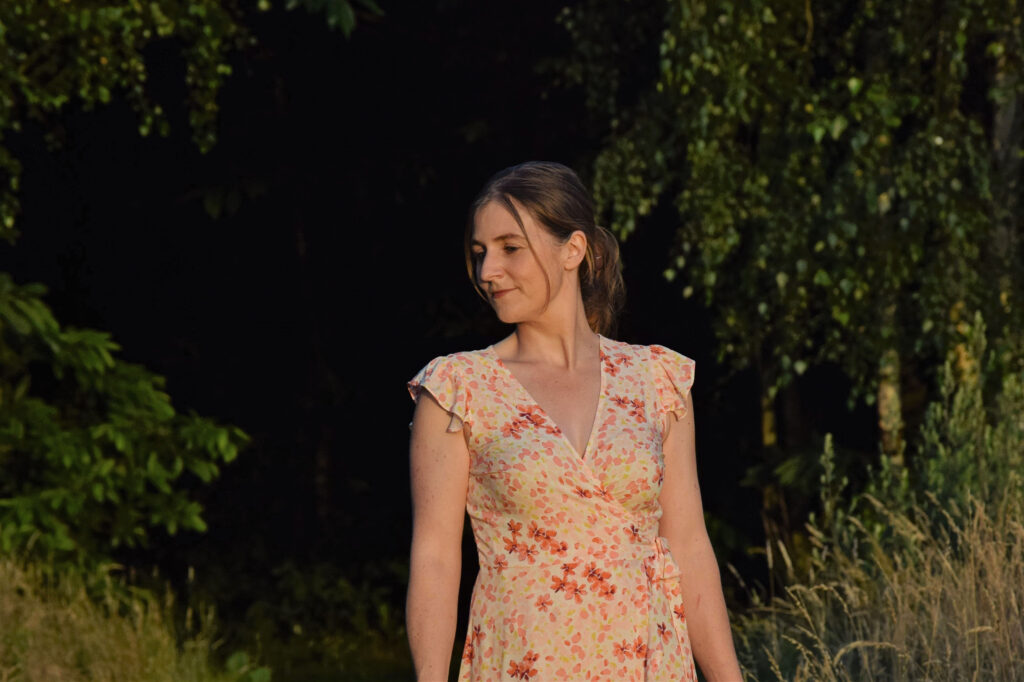 Today I want to show you how to draw a sweet ruffle sleeve on the Boardwalk wrap dress.  The Boardwalk is already a very romantic dress and this sleeve will give your dress even an extra romantic, feminine touch.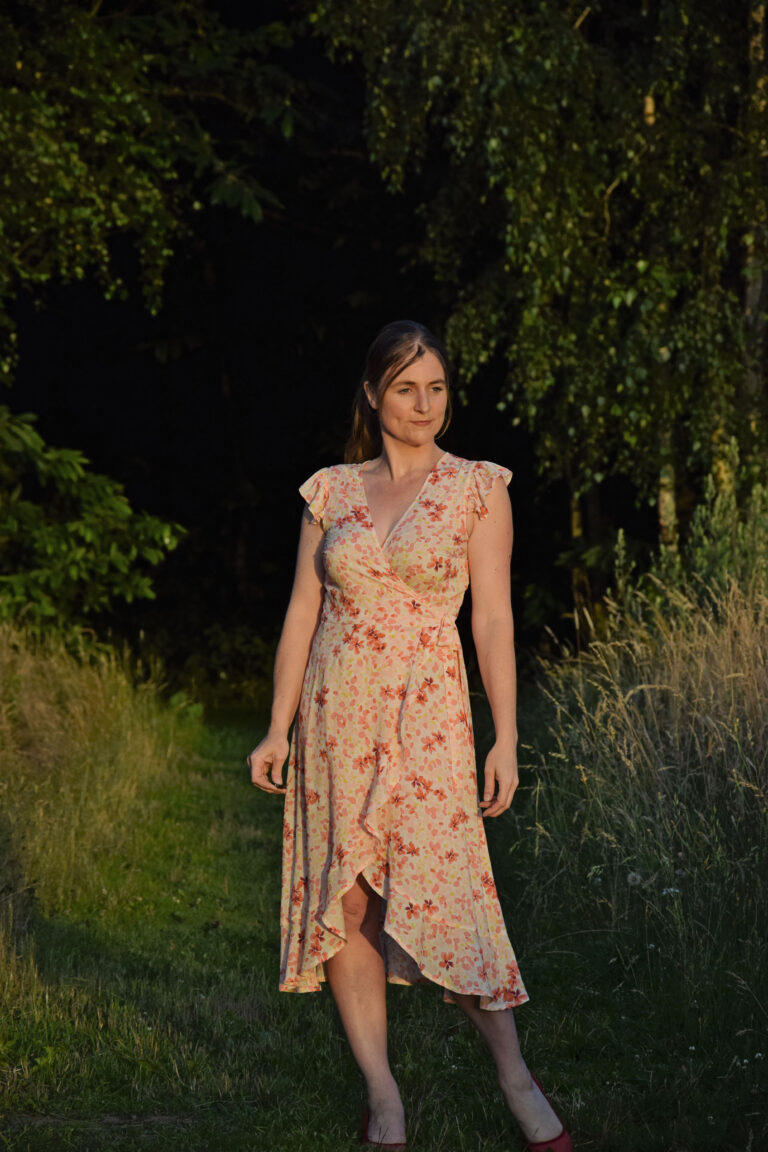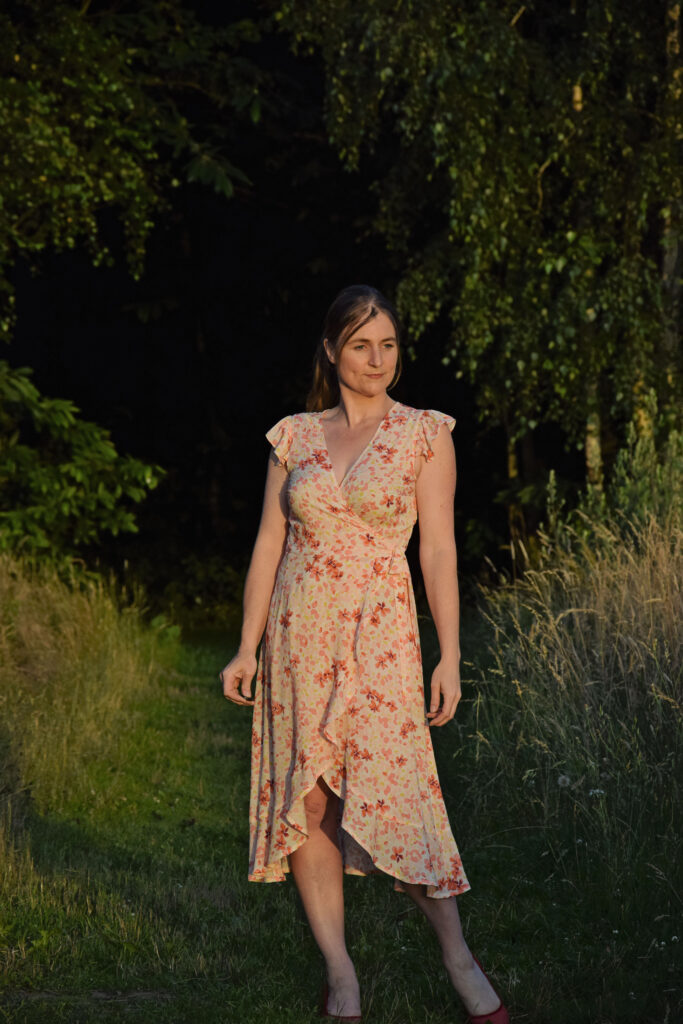 I will show you how in a quick and simple tutorial.  Are you ready?
What do you need?
The original Boardwalk wrap dress pattern (print the sleeved bodice!)
Paper, pen, geo-triangle
Something round, like a plate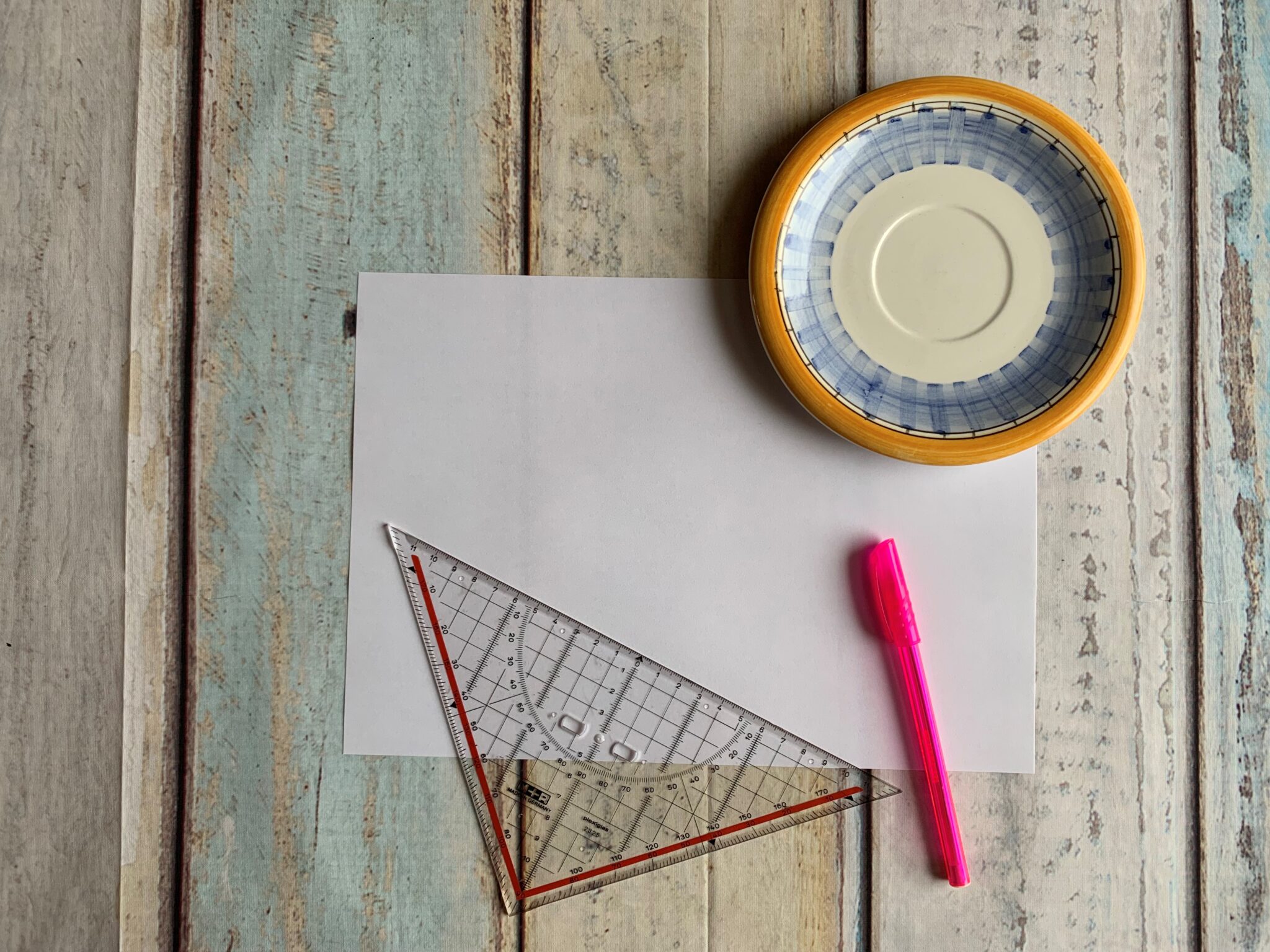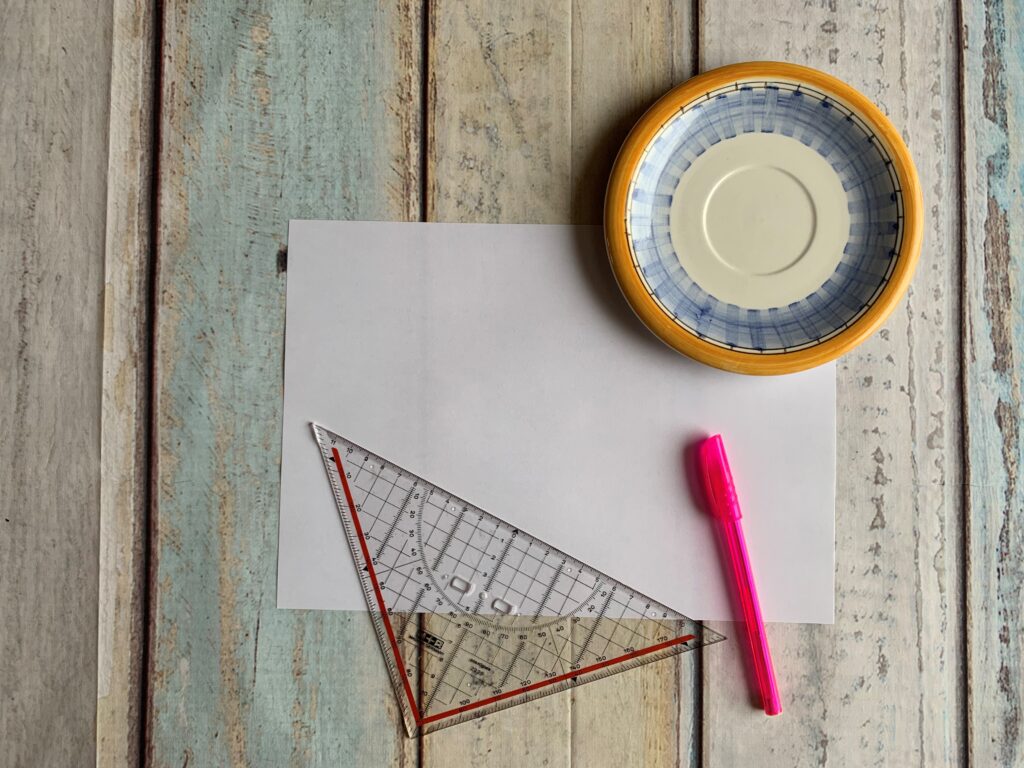 Drawing the New Sleeve
First, we're going to draw the new sleeve pattern.  You can use the same measurements for any size.
Draw a line of 25 cm or 9 ½ inch on the bottom of your paper.
On the right of this line draw a perpendicular line of 9 cm or 3 1/2 inch.
Draw on the top of this last line a perpendicular line of 16 cm or 6 1/4″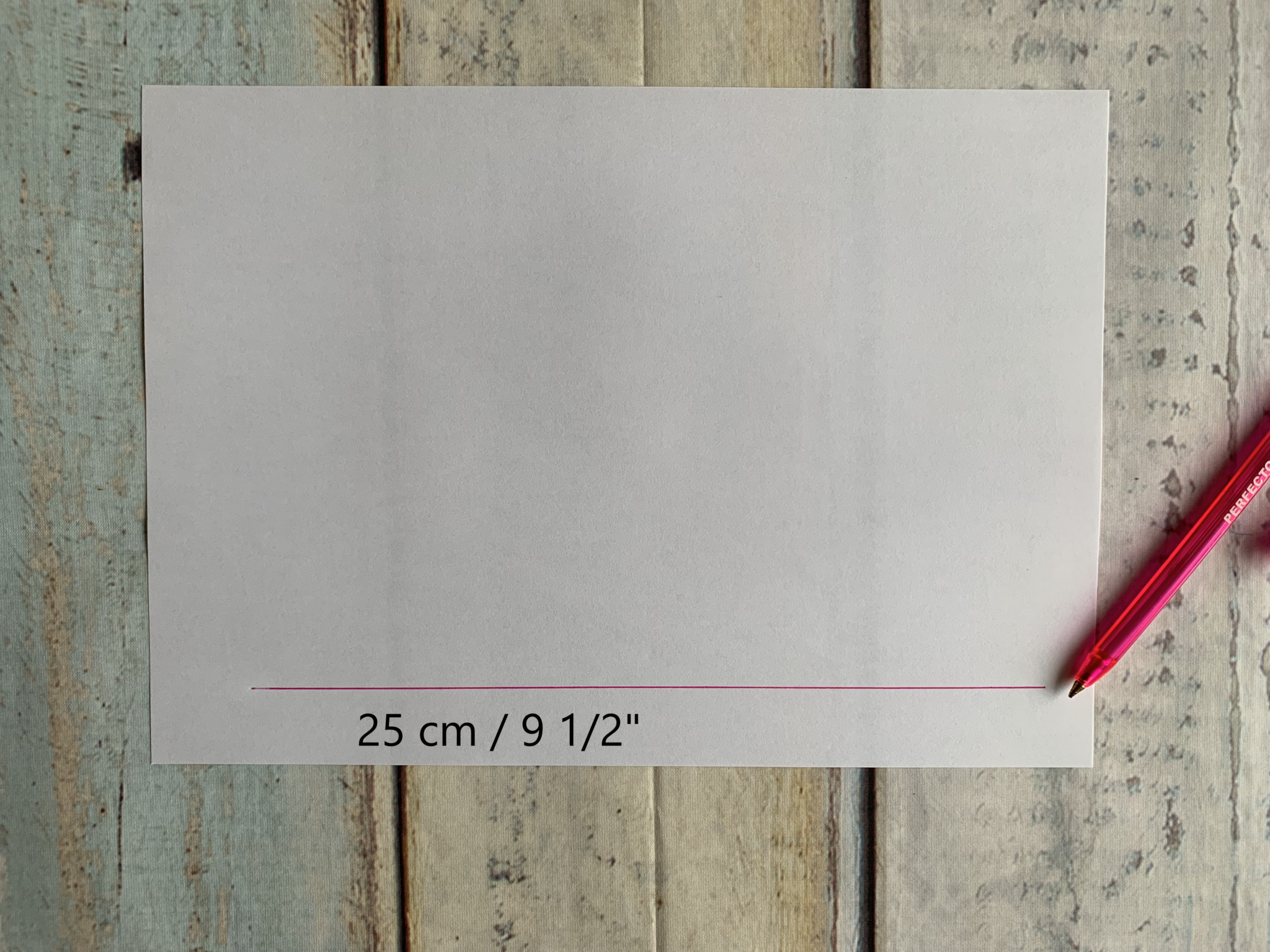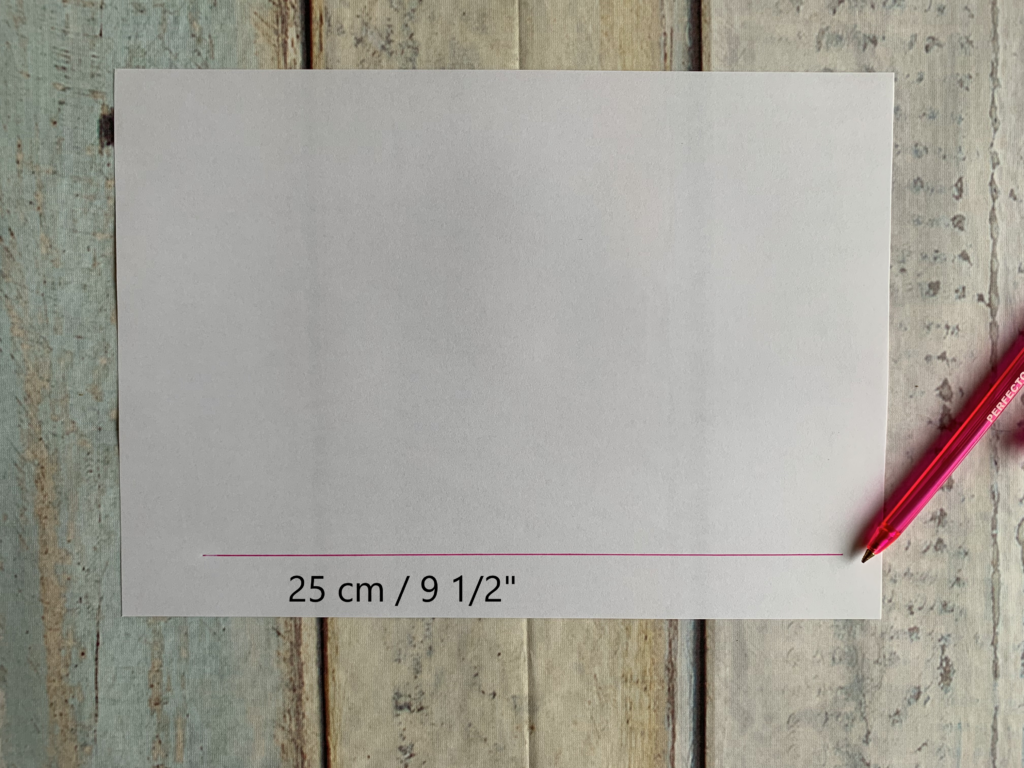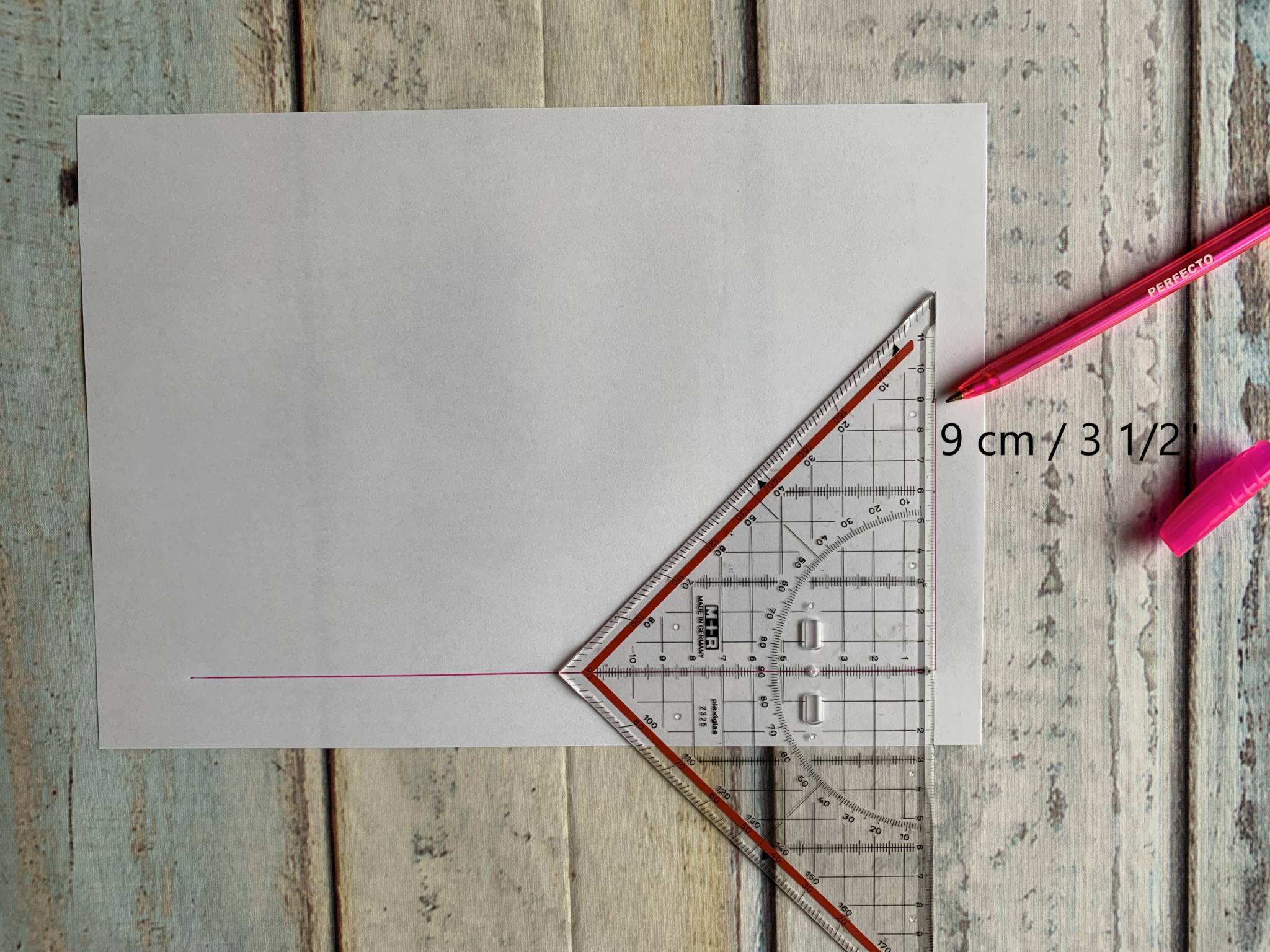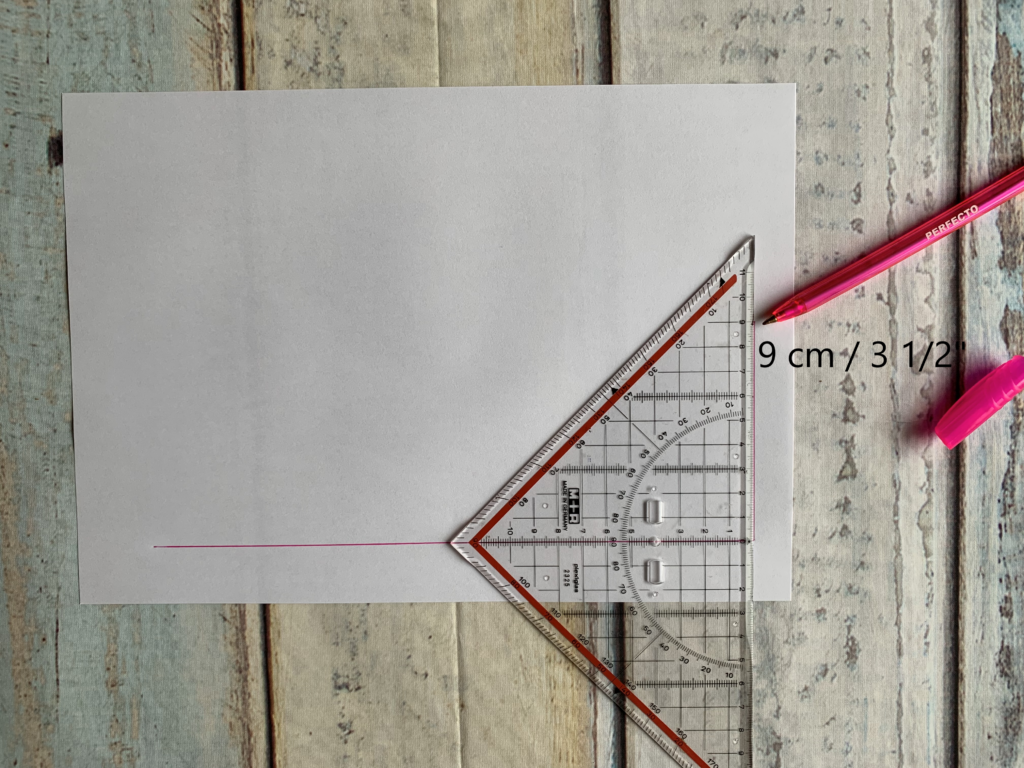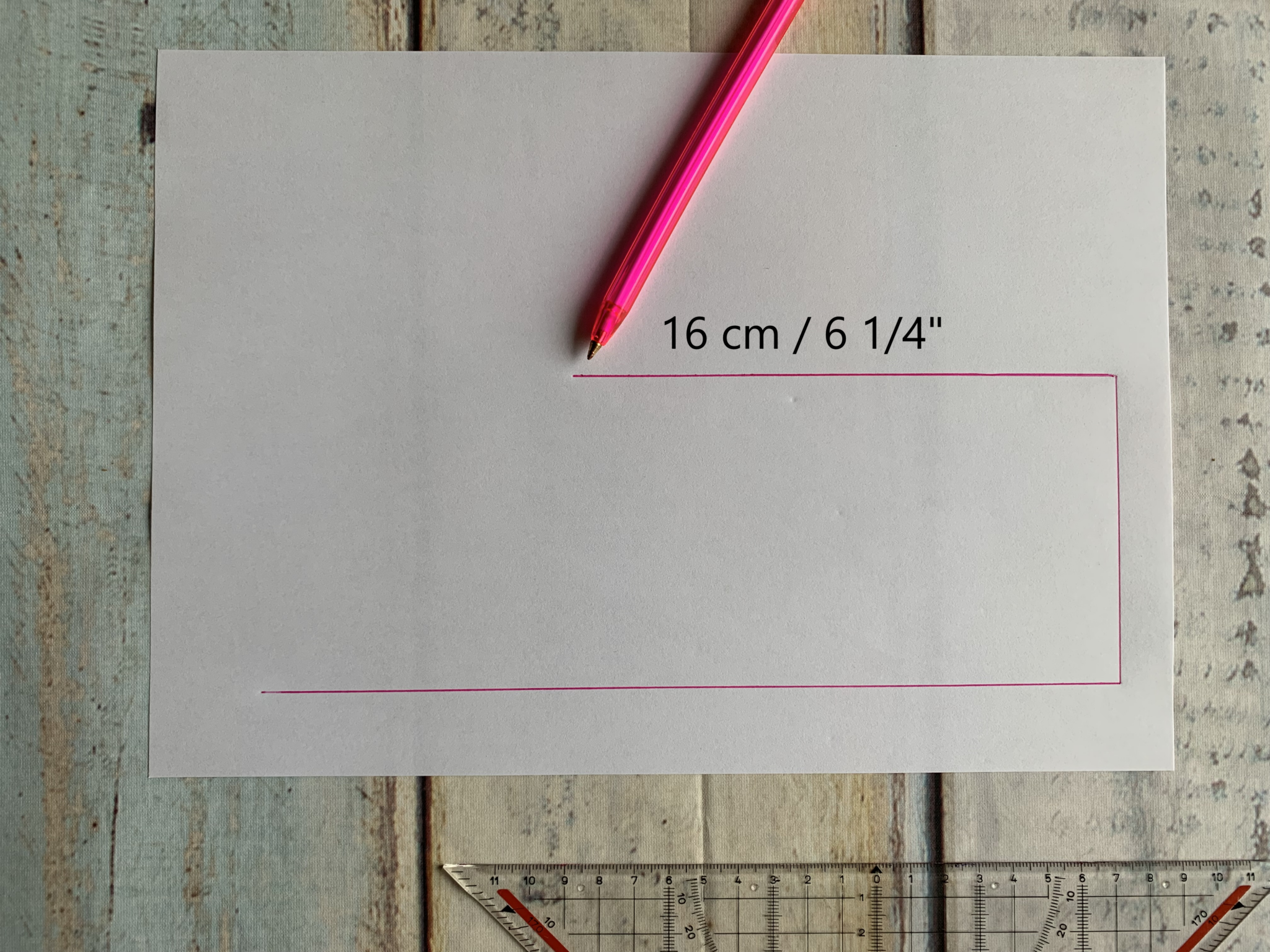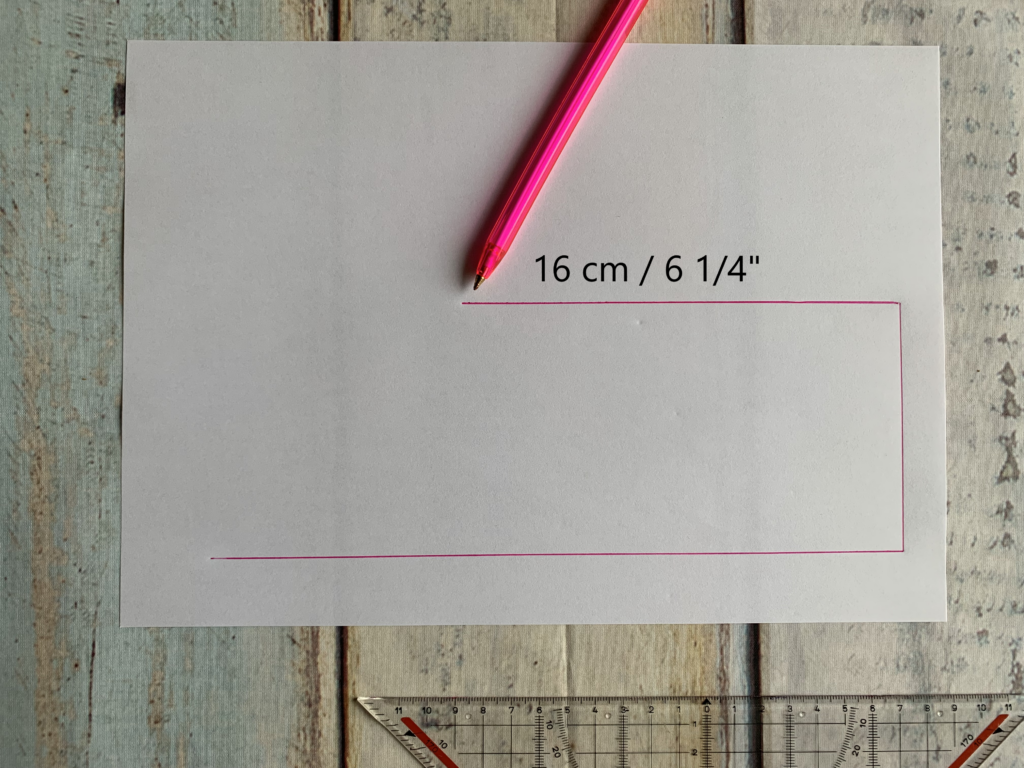 Take your round object and connect line 1 and line 3.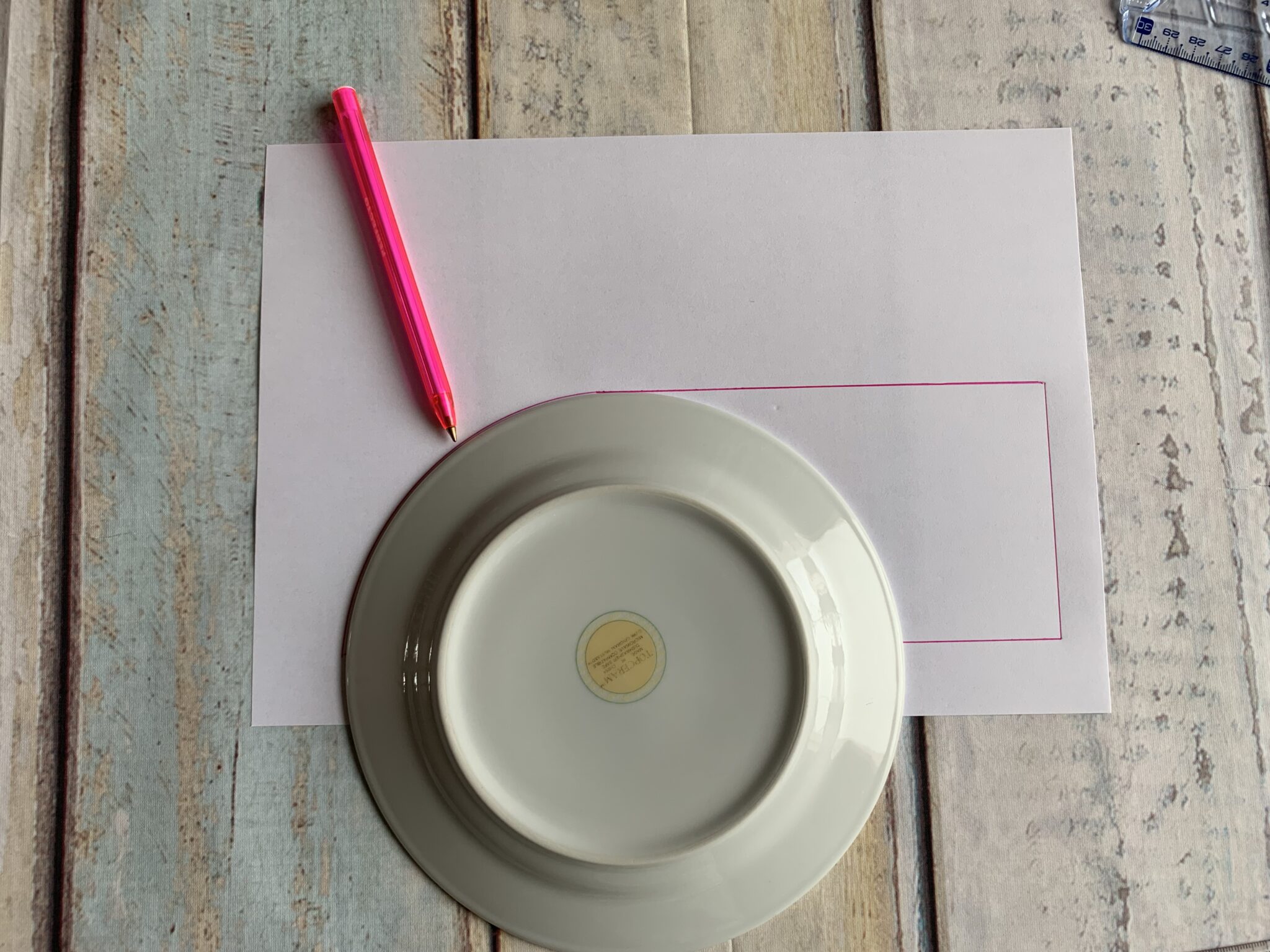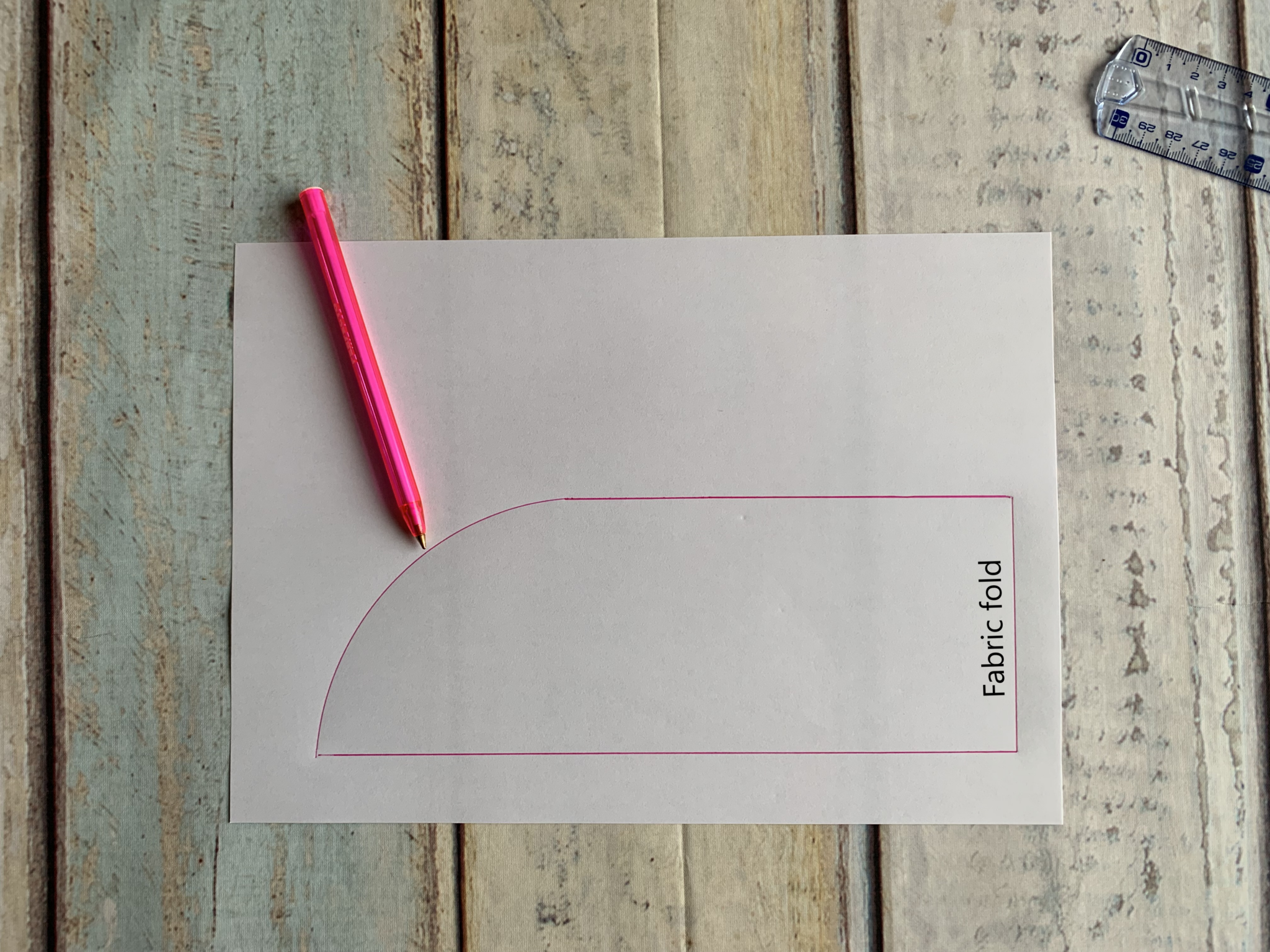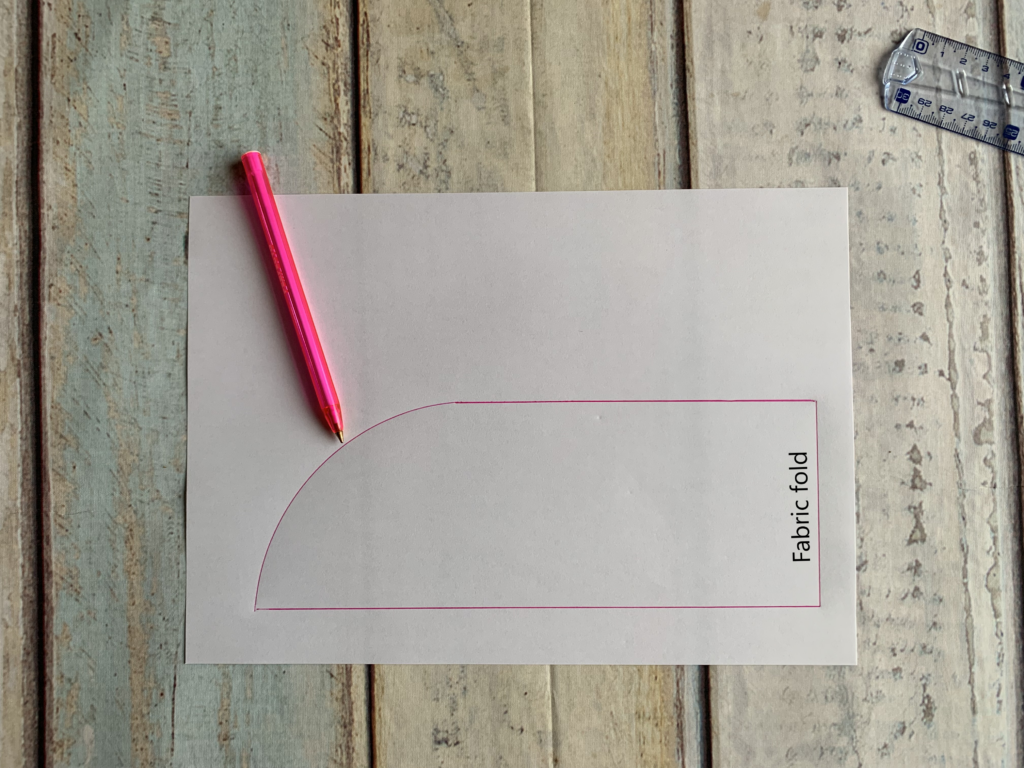 Cut out this ruffle sleeve 2 times on the fold.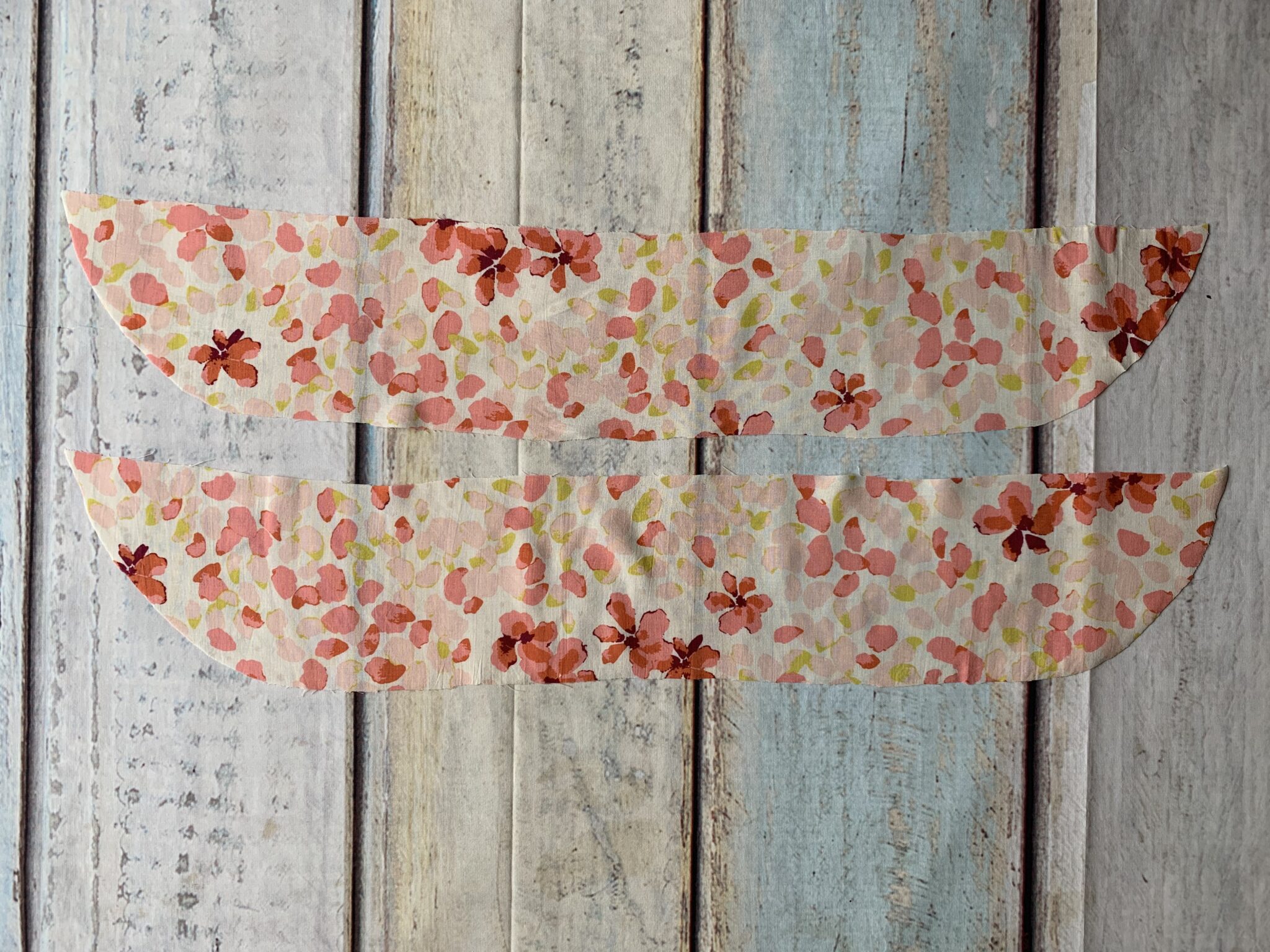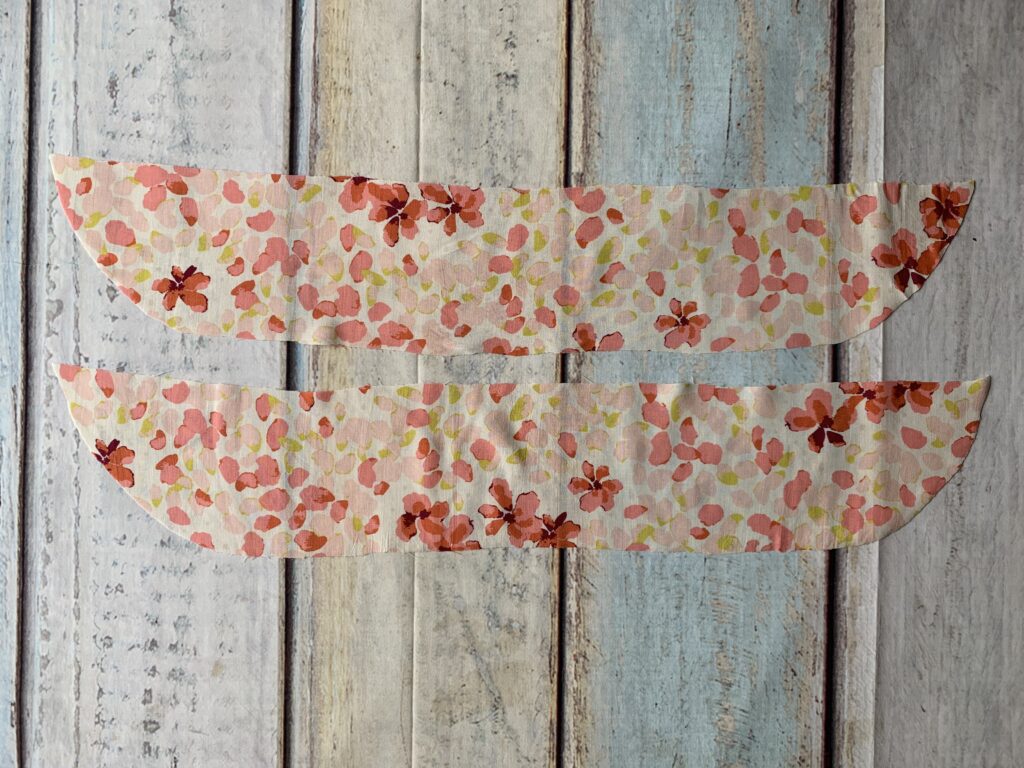 Hemming
Hem the round side of the sleeves by folding it 2 x 5 mm or 3/16″.  Topstitch in place.  You could also use your narrow hem foot.  Then your machine does all the work for you 😉.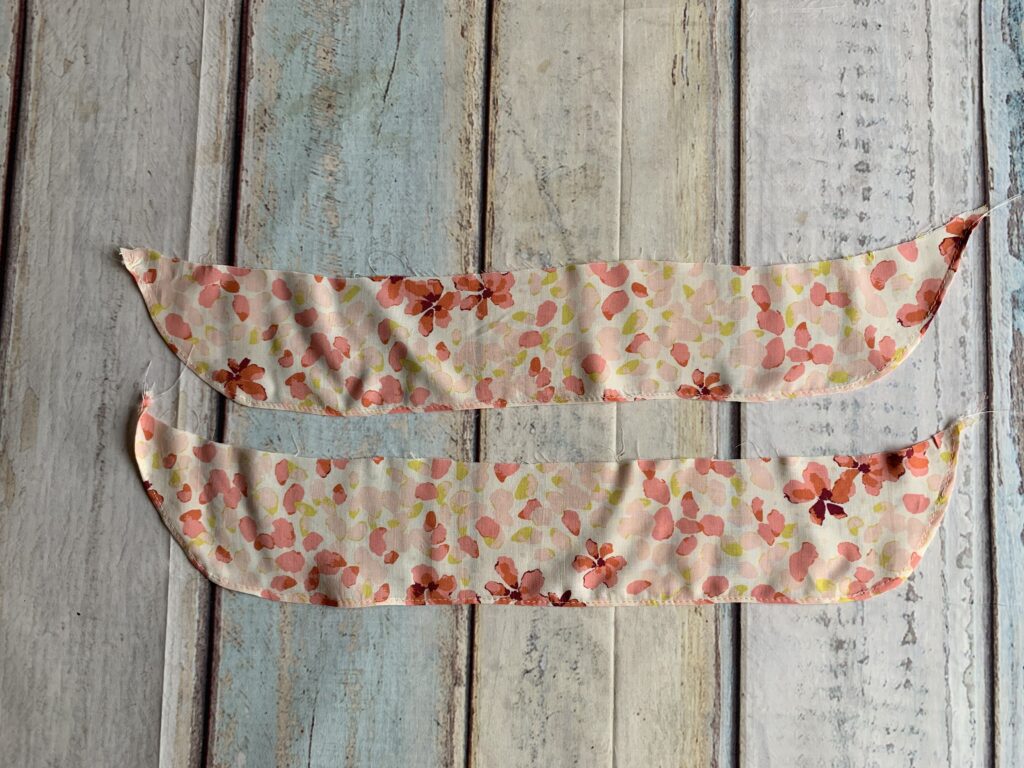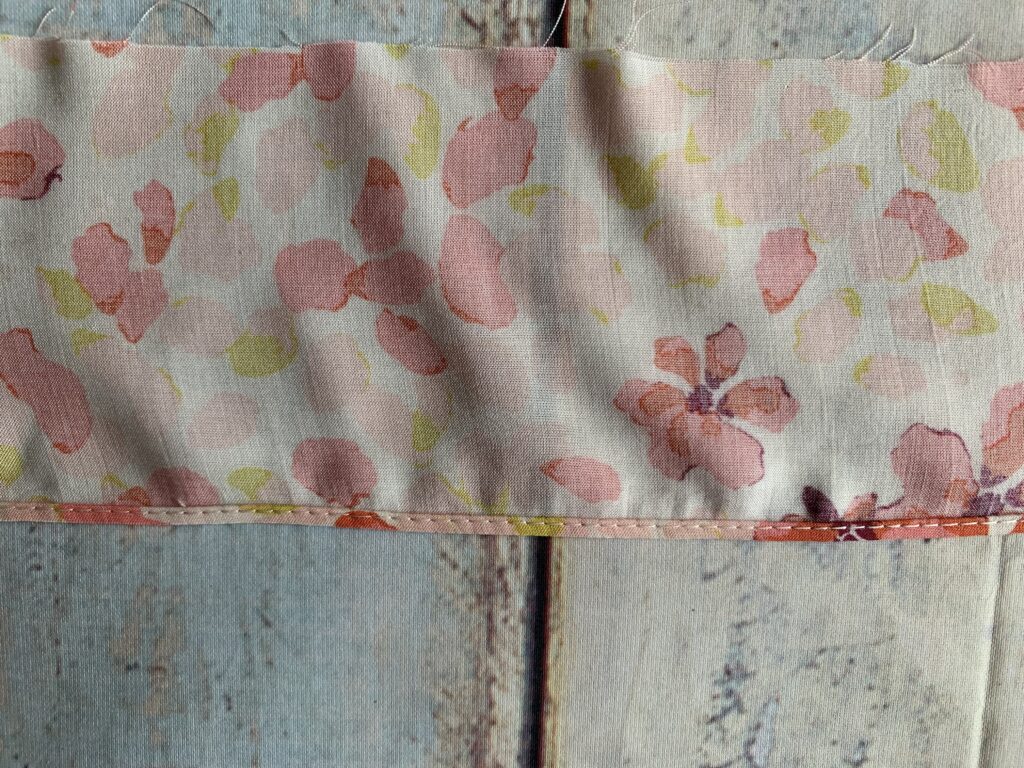 Gather
Make 2 rows of gathering stitches at the top of the straight side of the sleeve.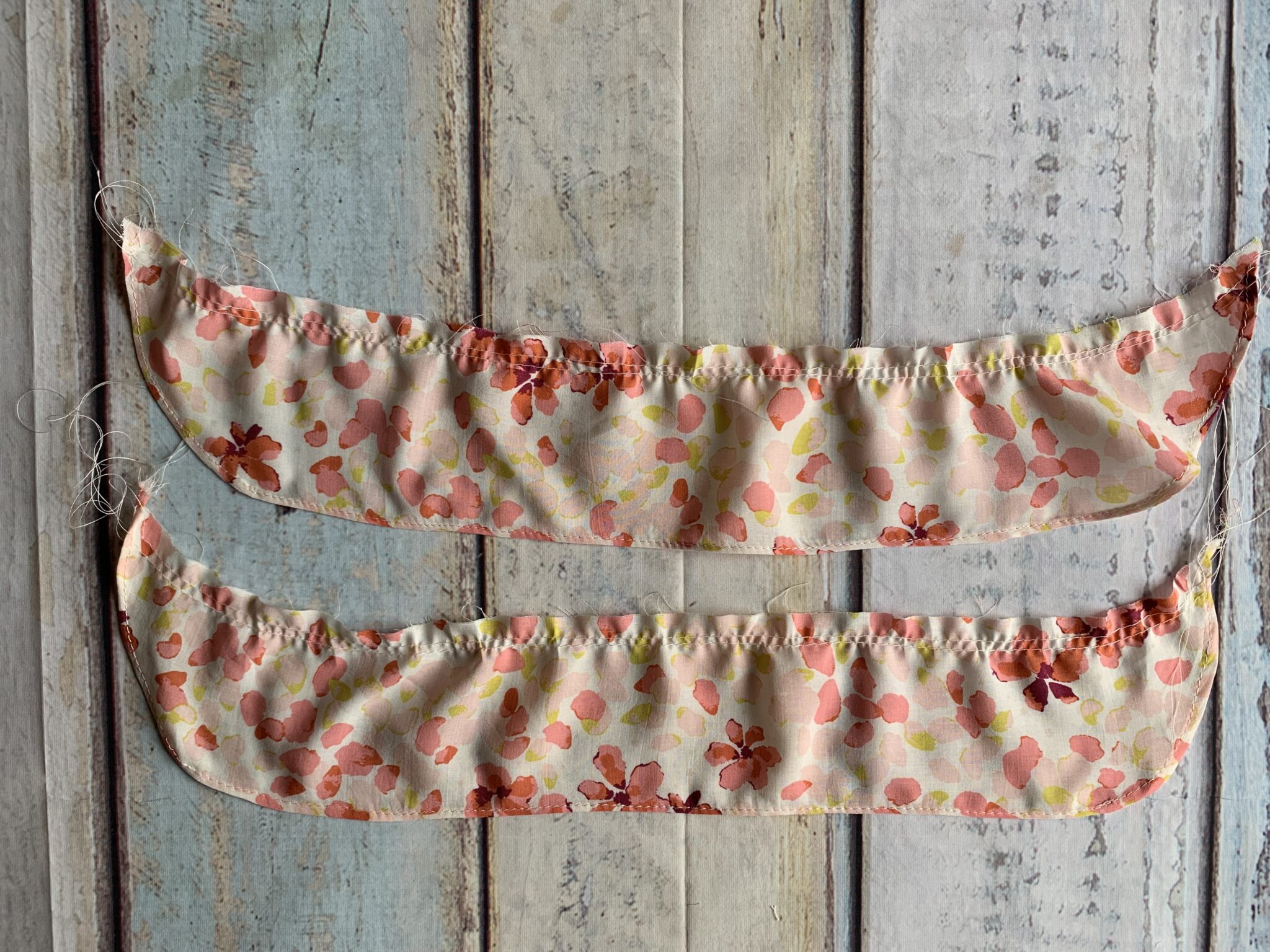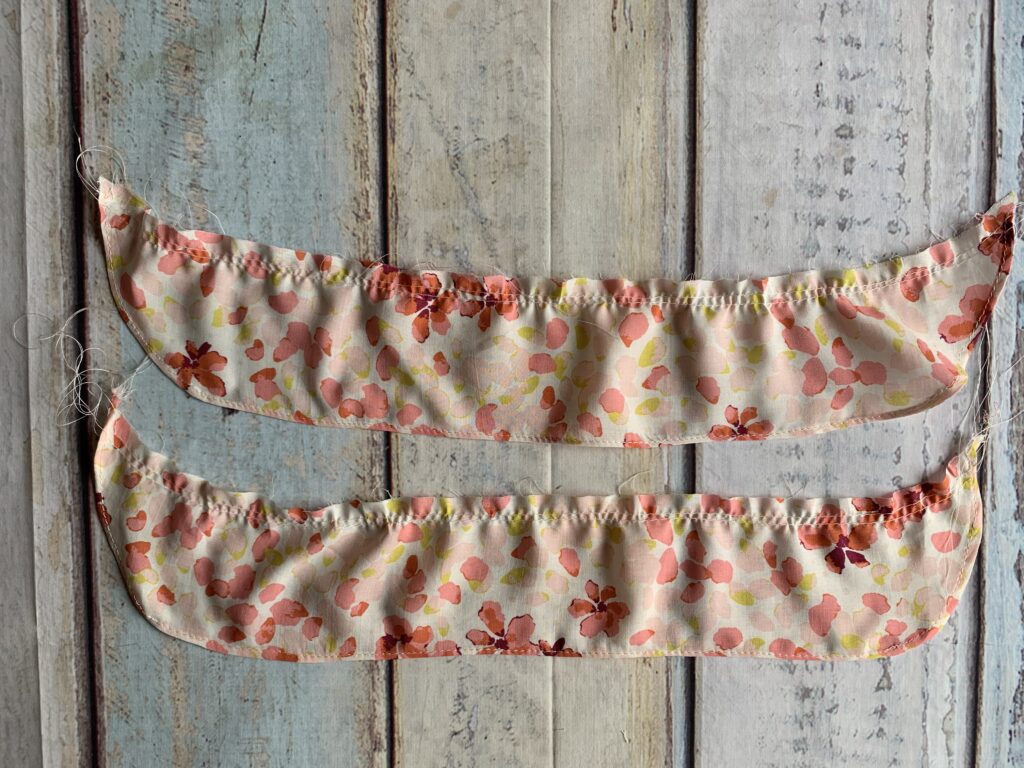 When you are sewing your dress according to the instructions then you can attach the sleeves to the bodice when you have sewn your front to  your back.
Pull your gather strings and divide the gathers as even as possible.  Pin the sleeves to your armhole, right sides to each other.  Leave at the bottom, along both sides, 10 cm or 4 inch open.  Pin in place and don't be stingy with the number of pins.  You need them to keep your gathers in place.  Sew.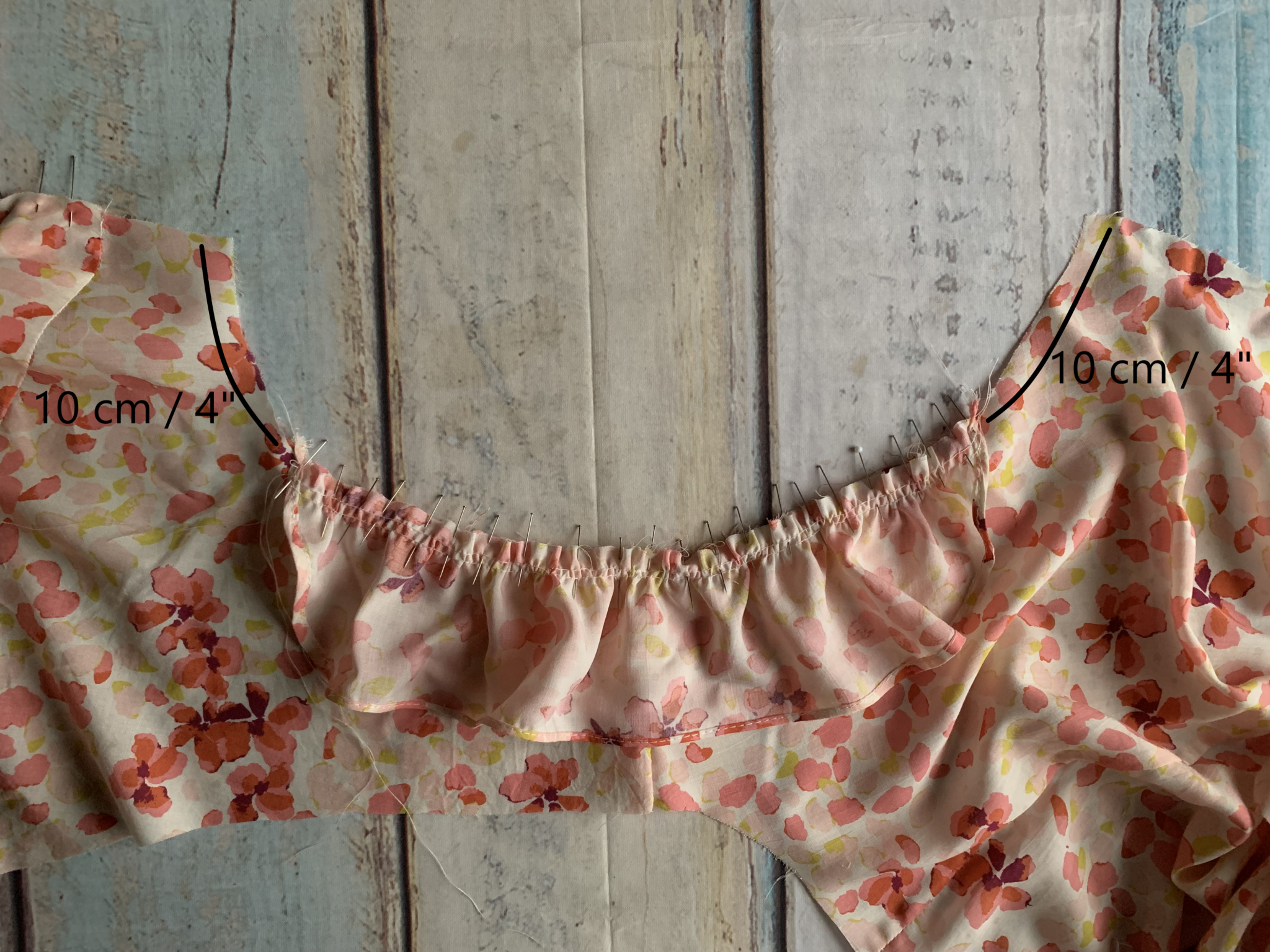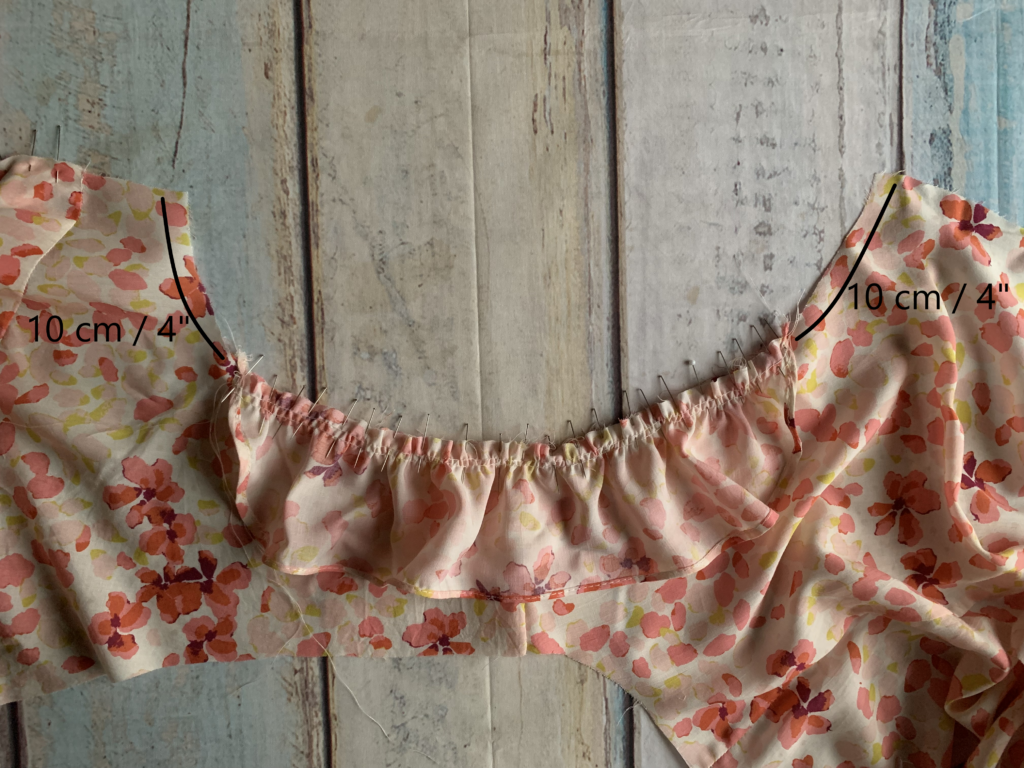 Attaching the Ruffle Sleeves
Overlock the edge of your armhole.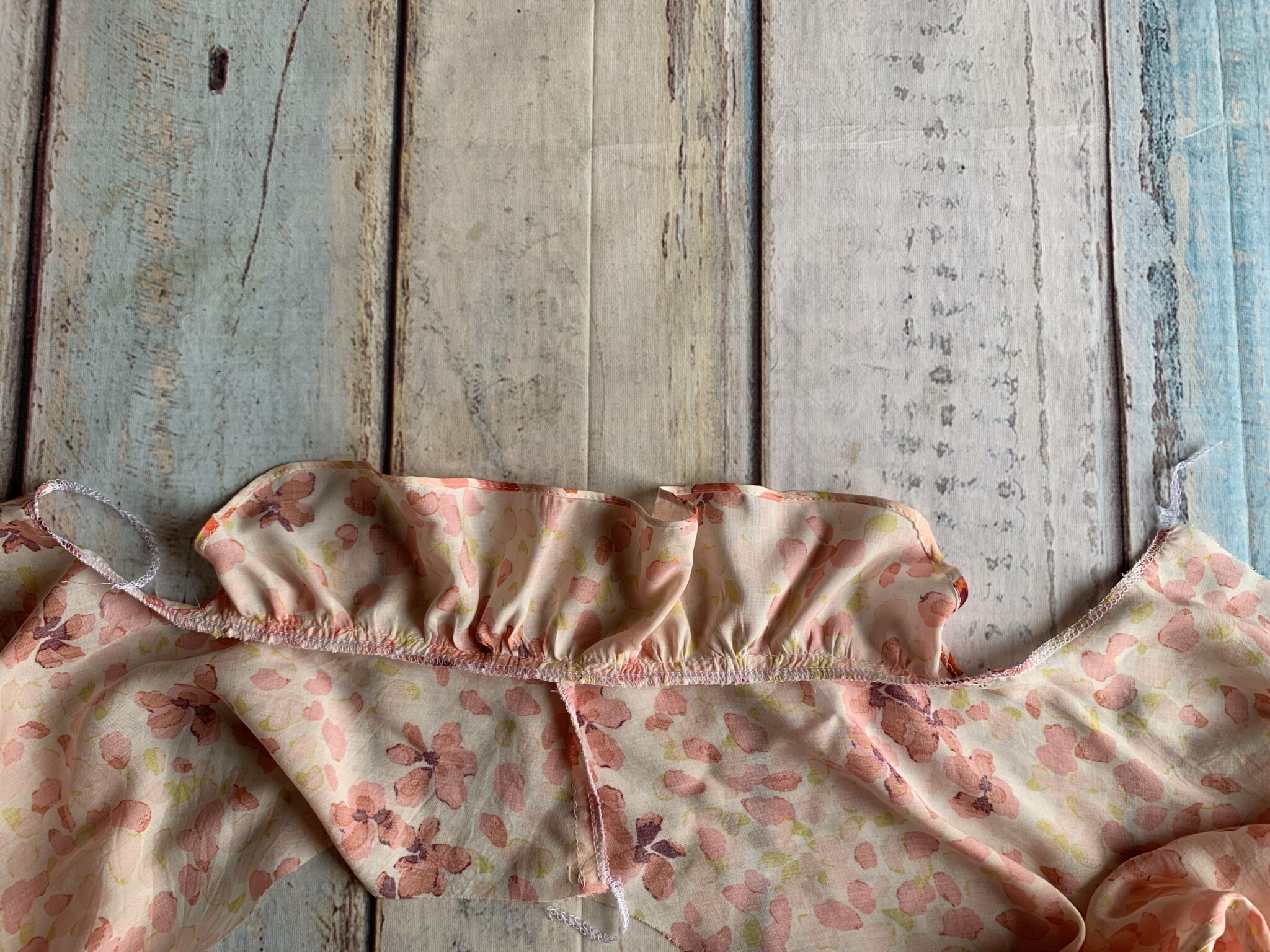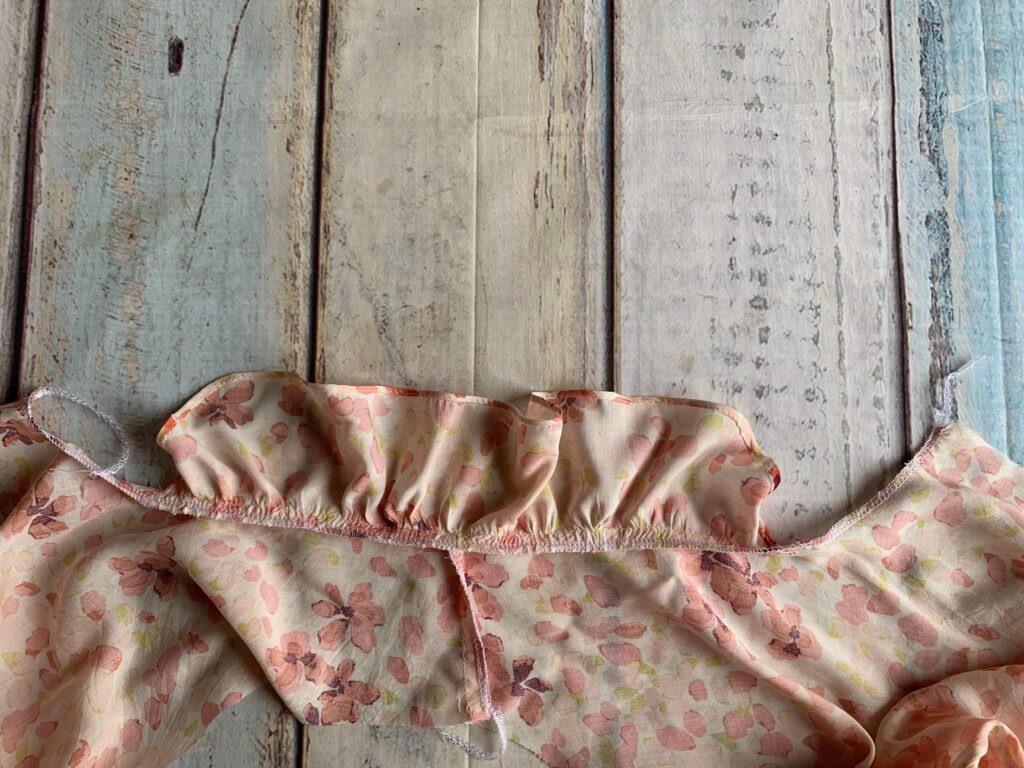 When your dress is completely done you can finish the armhole by folding the edge 2x 5 mm or 3/16.  Et voilà … Your beautiful, romantic  dress with flutter sleeves is ready.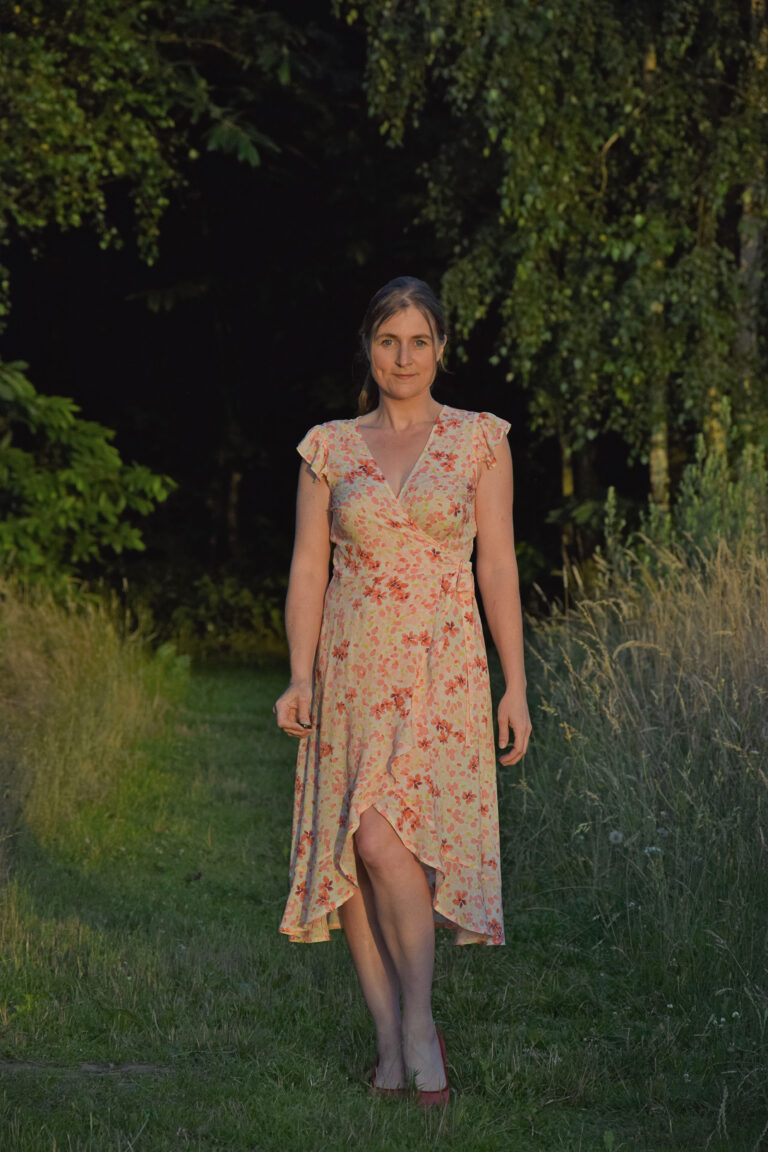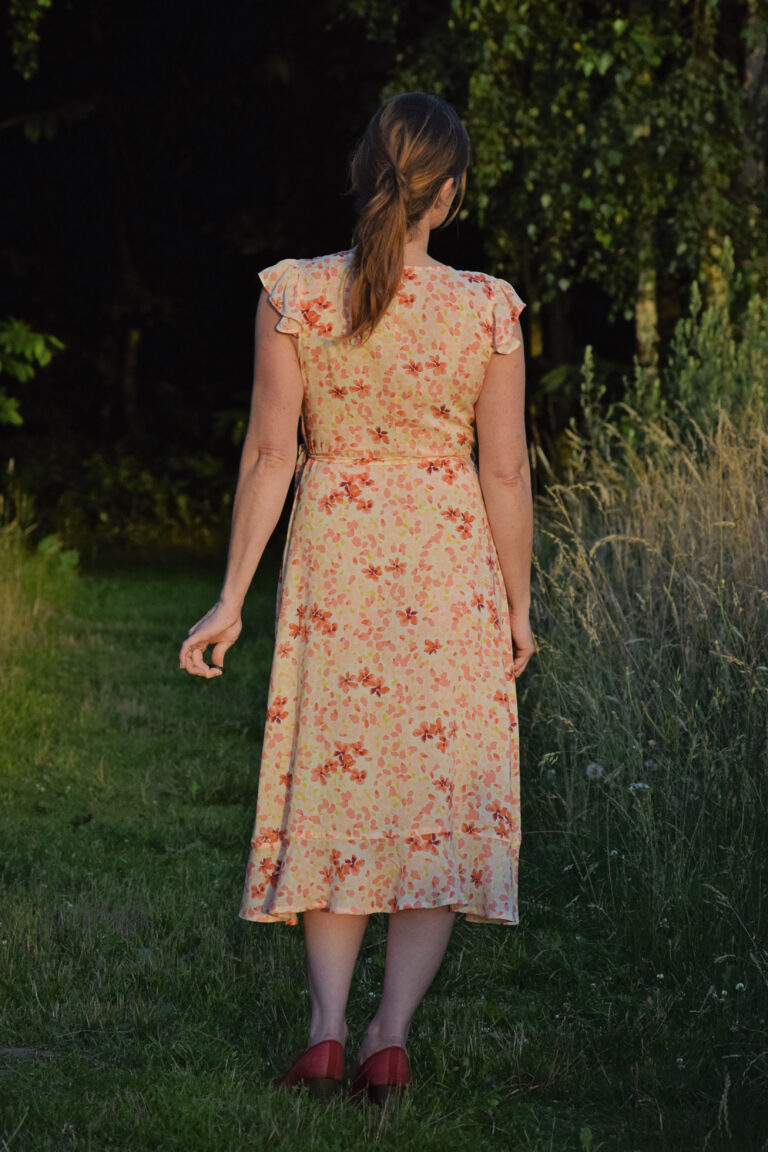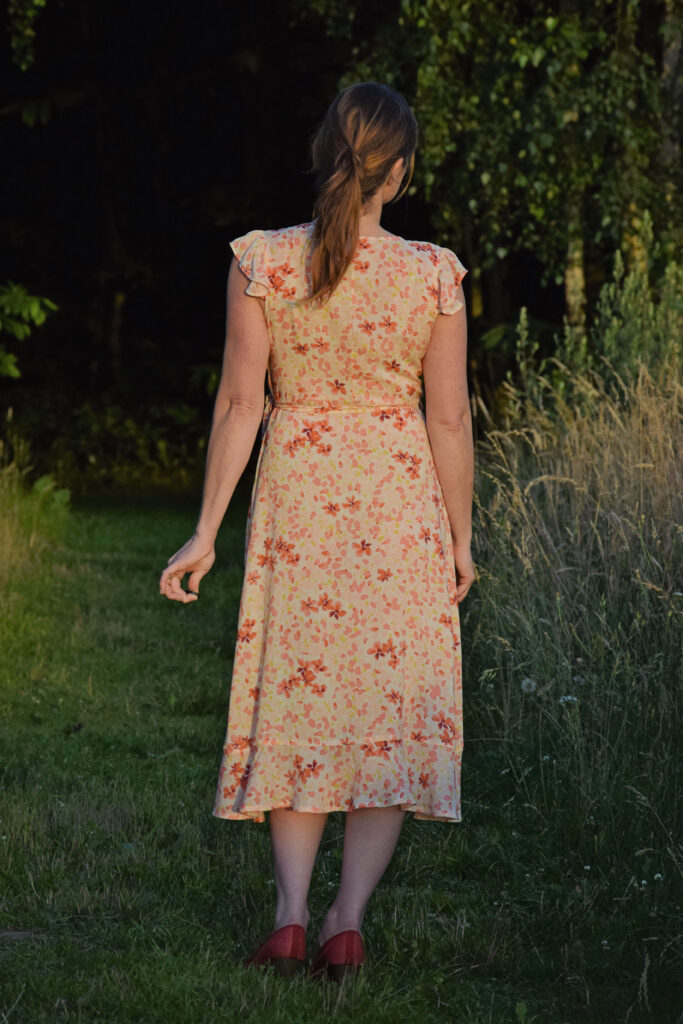 I promised you it was going to be a very easy tutorial and I don't think I lied.  I hope you enjoyed it and that you will also venture on this super feminine sleeve in combination with the Boardwalk wrap dress.
Have fun!
X
An Ca