Welcome to Day 4 of the Lisse Sew A Long!!
Day 1, Day 2, and Day 3 are all still available to look at or to catch up if you need to!
Today we will be hemming the lower Bodice and attaching the sleeves to the top bodice and sewing the top bodice together!
Get your Lower Bodice piece. Fold 1/4" under and then again 3/4" and stitch close to the folded edge all the way around. Or you can serge the Edge without cutting anything off and fold 1" and stitch in place.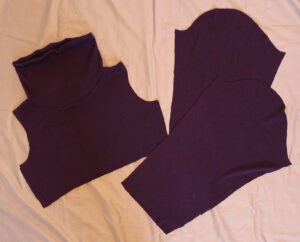 Gather your top Bodice and Sleeves.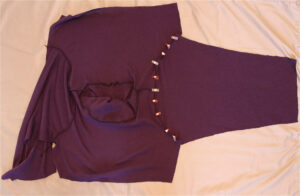 Pin Your Sleeve piece Right sides together to the Bodice matching up the shoulder seam with the Middle of the sleeve. Make sure that you matched the front of the Sleeve to the front of the Bodice.  Sew Together.
With Right Sides together pin the sleeves together and the top bodice together. Sewing a Continuos Seam, stitch Together.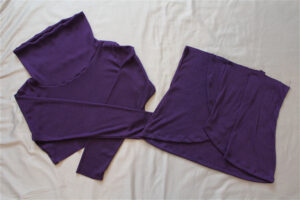 And that is it for Today. Come back tomorrow to Finish up our Lisse Hoodie or Cowl!!